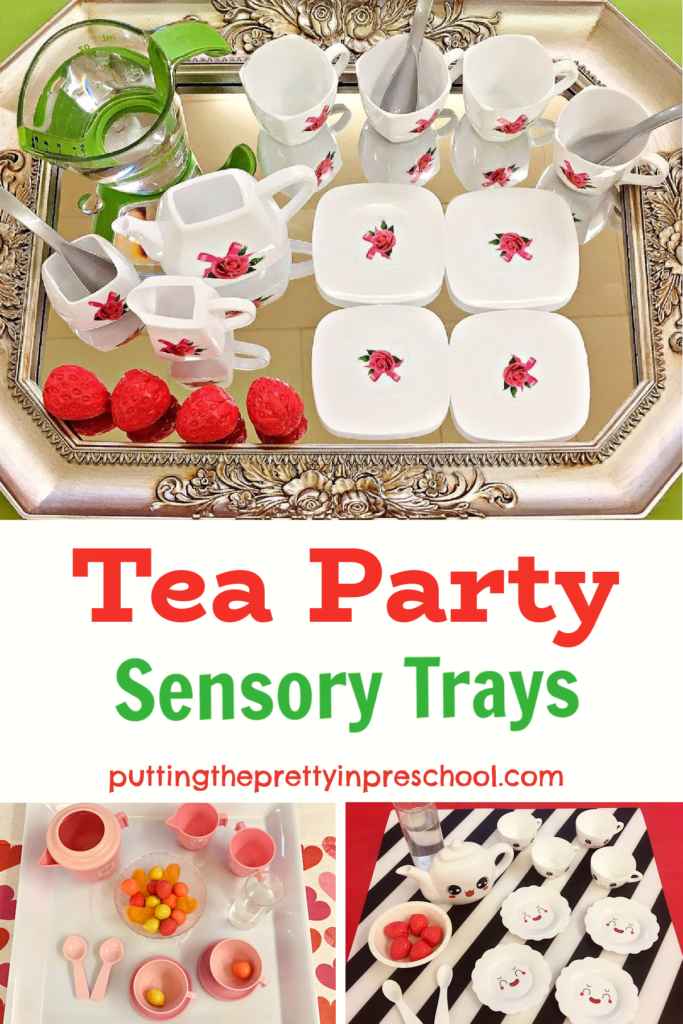 _______
These tea party sensory play ideas provide possibilities for easy, affordable, and fun learning through play. Only a few low-cost supplies are needed for the activities.
_______
Follow me on Pinterest for more early learning ideas.
_______
Tea Party Sensory Play Supplies
Here are the supplies for easy-to-set-up, engaging tea party sensory play:
toy tea sets
measuring cup
container for water
low edged trays
toy fruit counters
fruit-themed reusable ice cubes
play food cookies, cupcakes, and squares
rice
waterproof apron
spill proof tablecloth
water supply
_______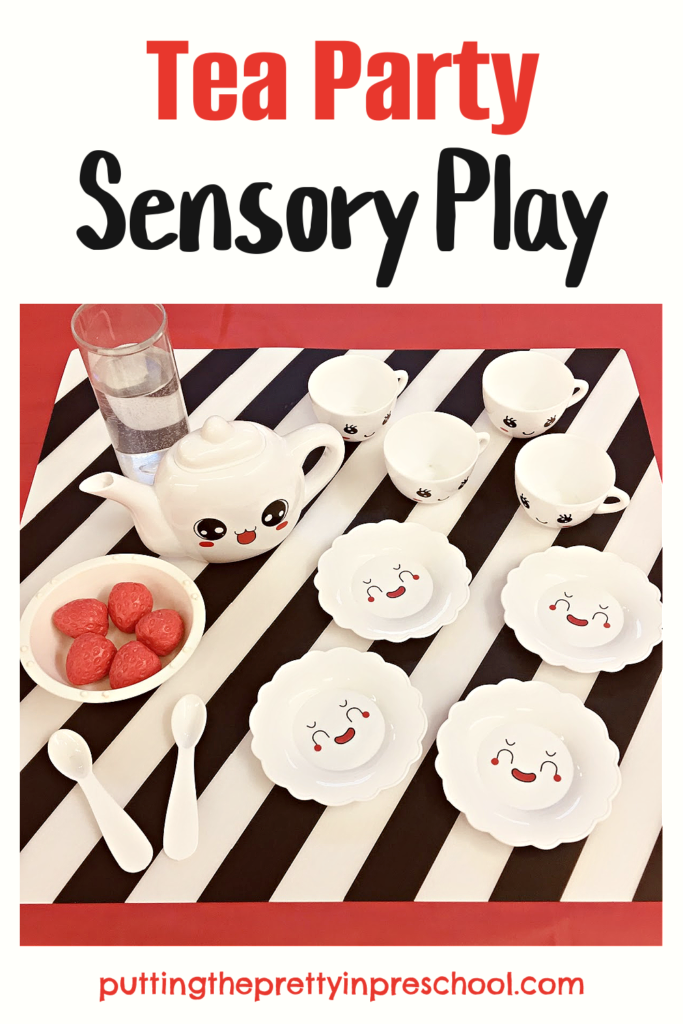 _______
Preparing For Tea Party Sensory Play
To prepare this sensory activity, first, cover a table with a spill-proof tablecloth.
Next, select a toy tea set, a container for water, and a few play food fruits or desserts and set them on a tray on the table.
Then fill the container and teapot with water.
Now this tea party play invitation is ready to explore. Setting up for a sensory activity couldn't be any easier!
_______
Tea Party Sensory Play Variations
Larger and smaller tea sets and fruit and dessert play food are options to add variety to tea party sensory play.
This black and white diagonally striped placemat enhances the visual appeal.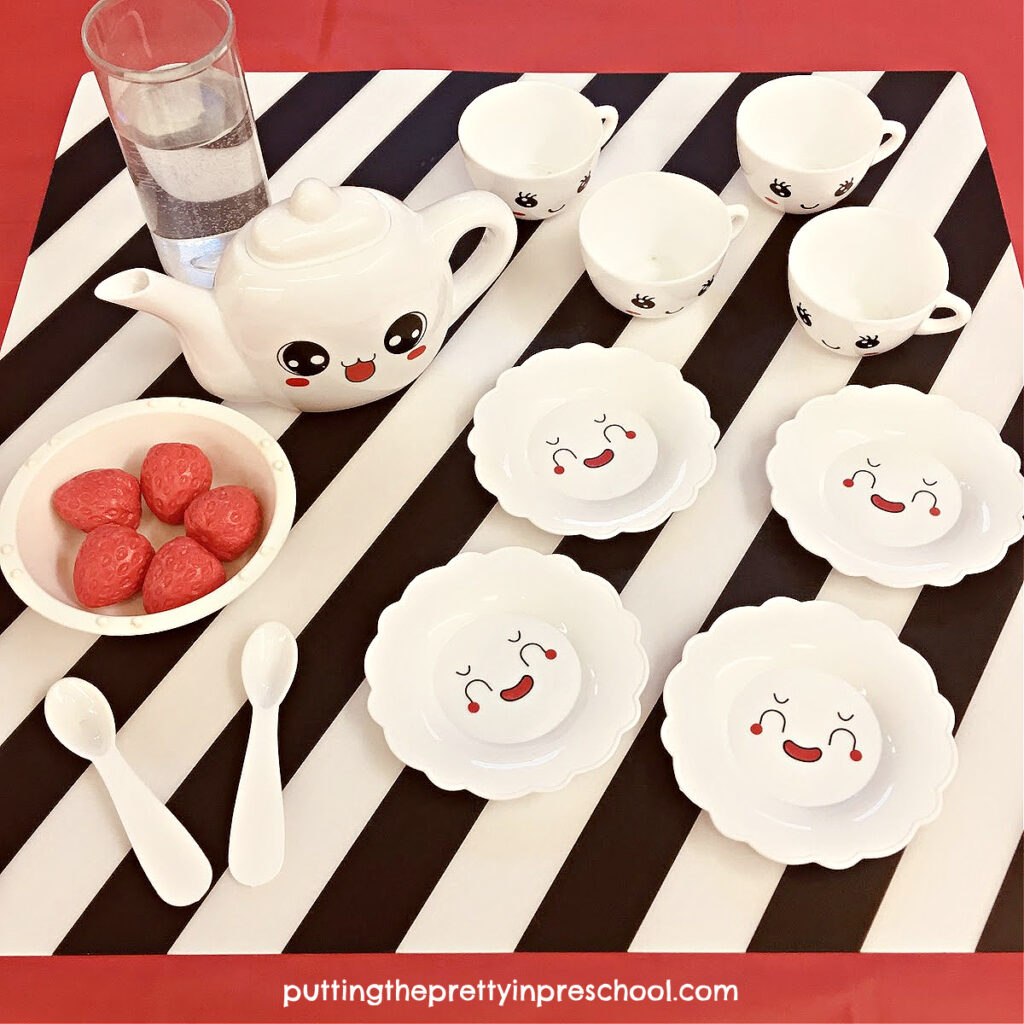 _______
A silver-edged, gilded mirror tray exudes elegance.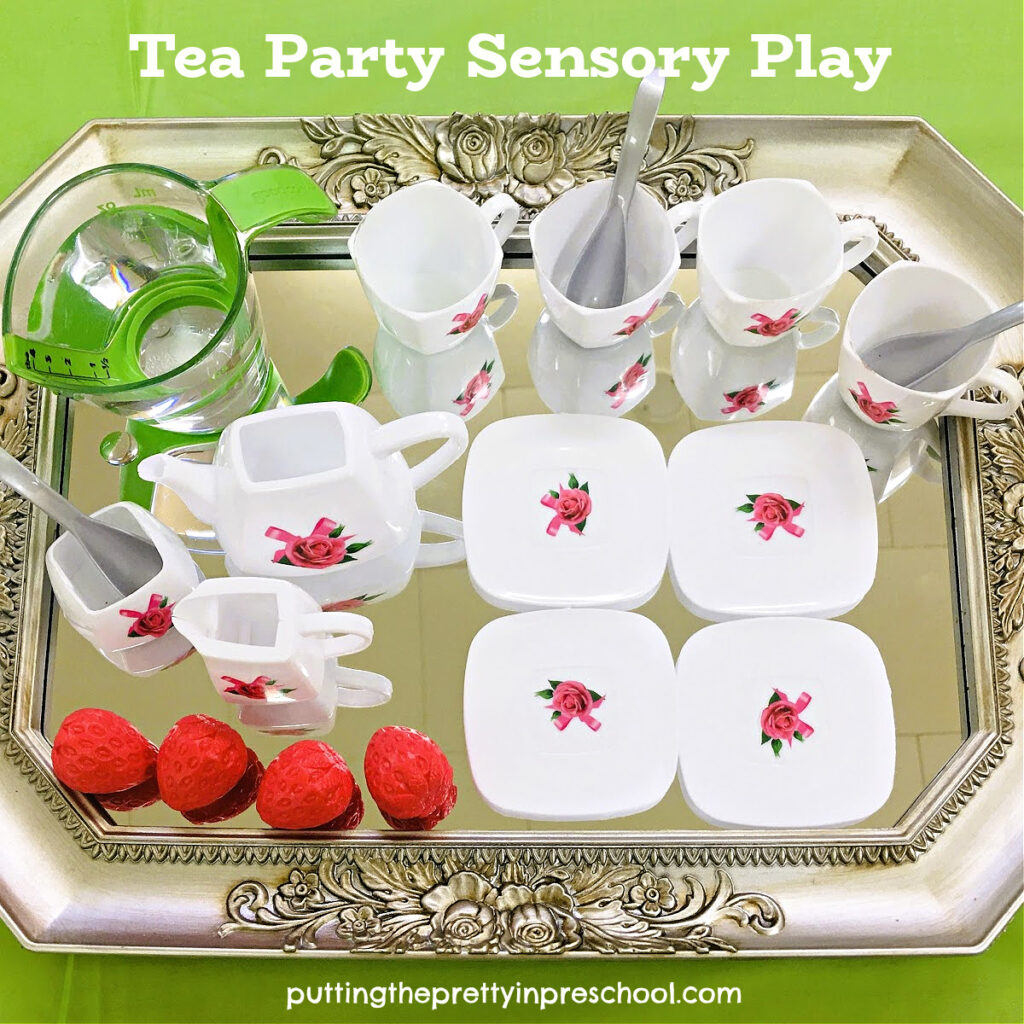 _______
A shiny aluminum foil pizza pan is an inviting alternative and the larger tea cups have more room to hold fruit.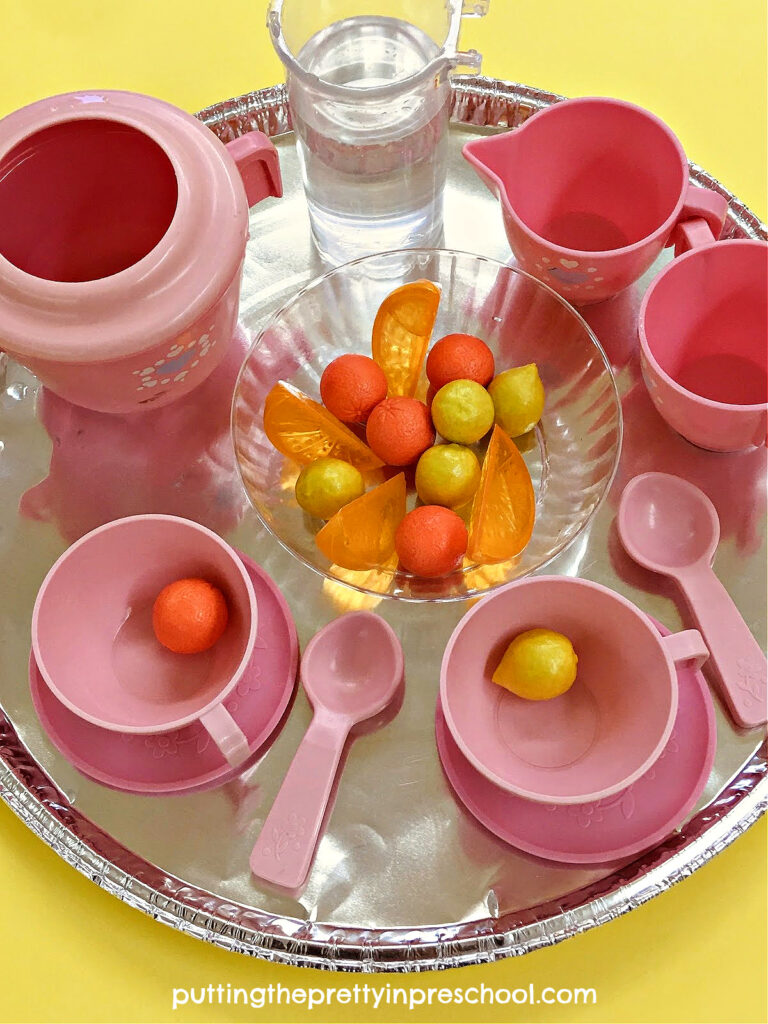 _______
The dainty miniature dollar store tea set below is super affordable and little learners love to handle the tiny pieces.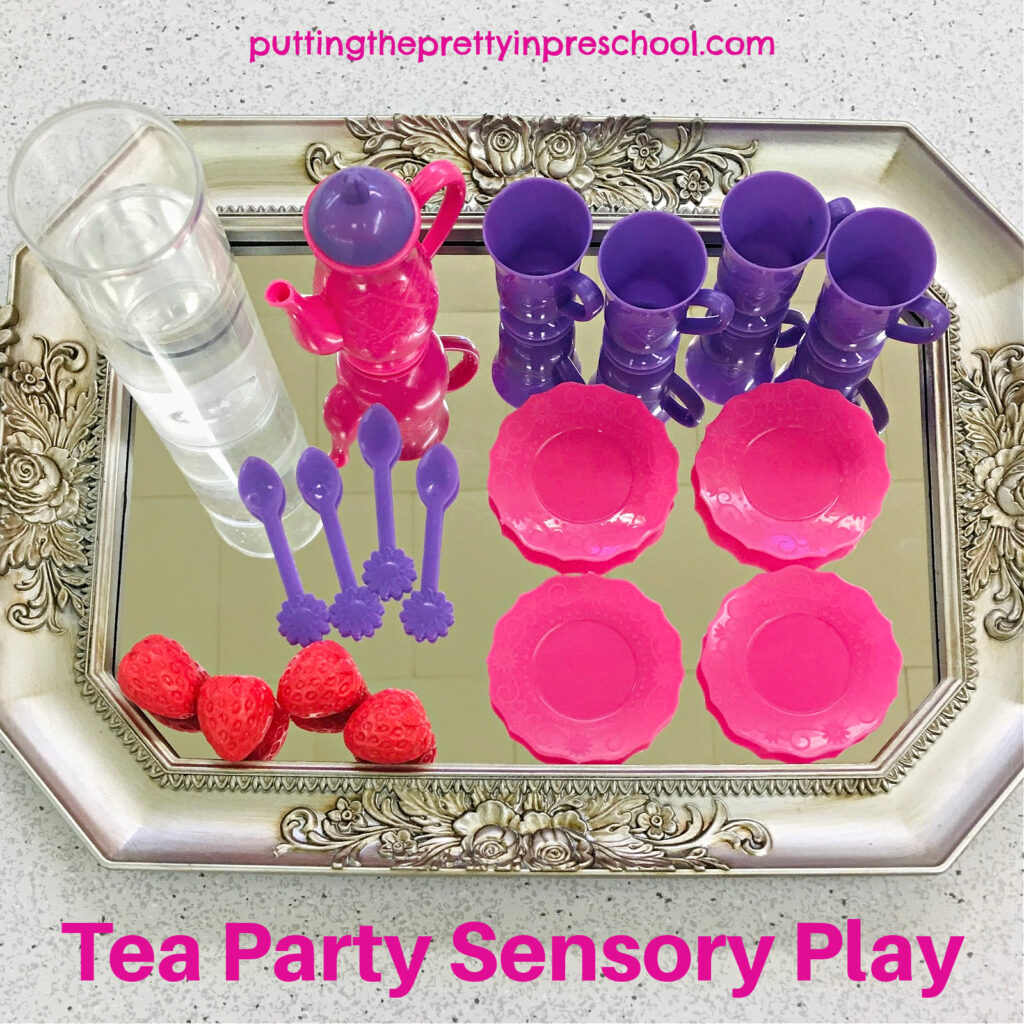 _______
For more variety, offer a tea set and accessories in a rice bin or tray.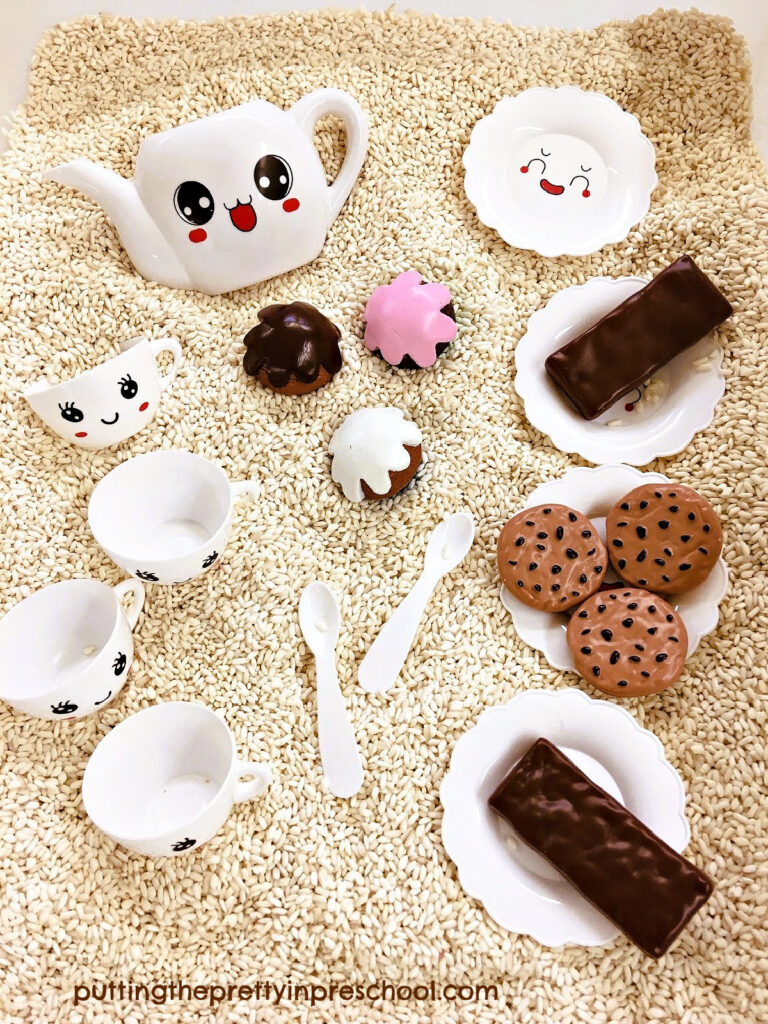 _______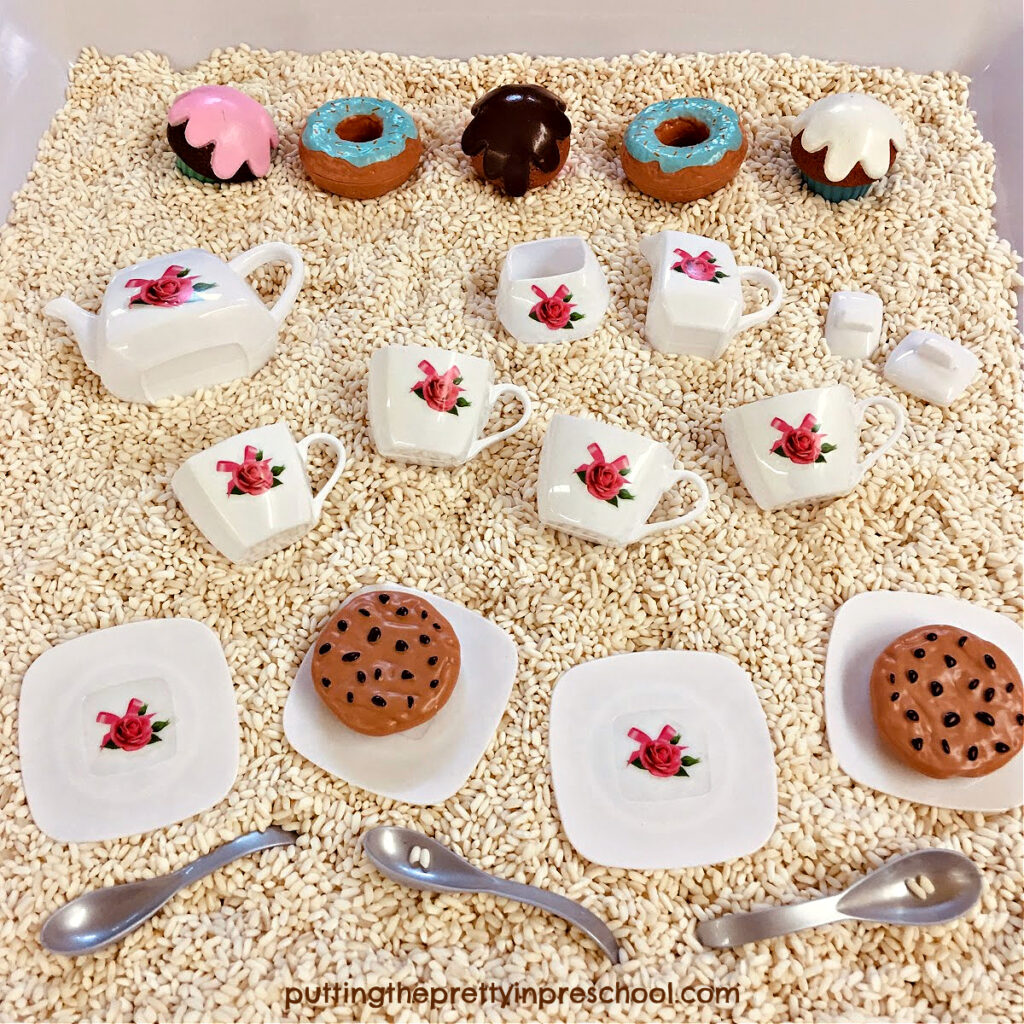 _______
Eye-hand coordination, practice with self-help skills, exploring capacity, language development, and just plain fun are goals for these sensory activities.
Tea party sensory play is perfect for Mother's Day or any time of the year. And it works fabulously for outdoor playtime.
_______
Related:
Strawberry Lemonade Sensory Bin
_______
_______
You may also like: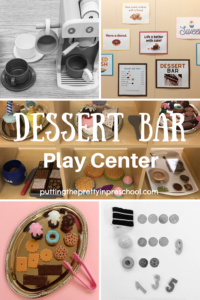 _______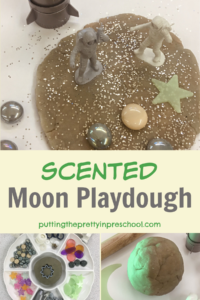 _______
Don't forget to share this post on Pinterest or your favorite social media channel. Sharing is caring!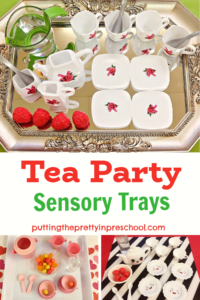 _______
© Annette Kaminsky May 14, 2023
_______
Follow me on social media for more ideas: