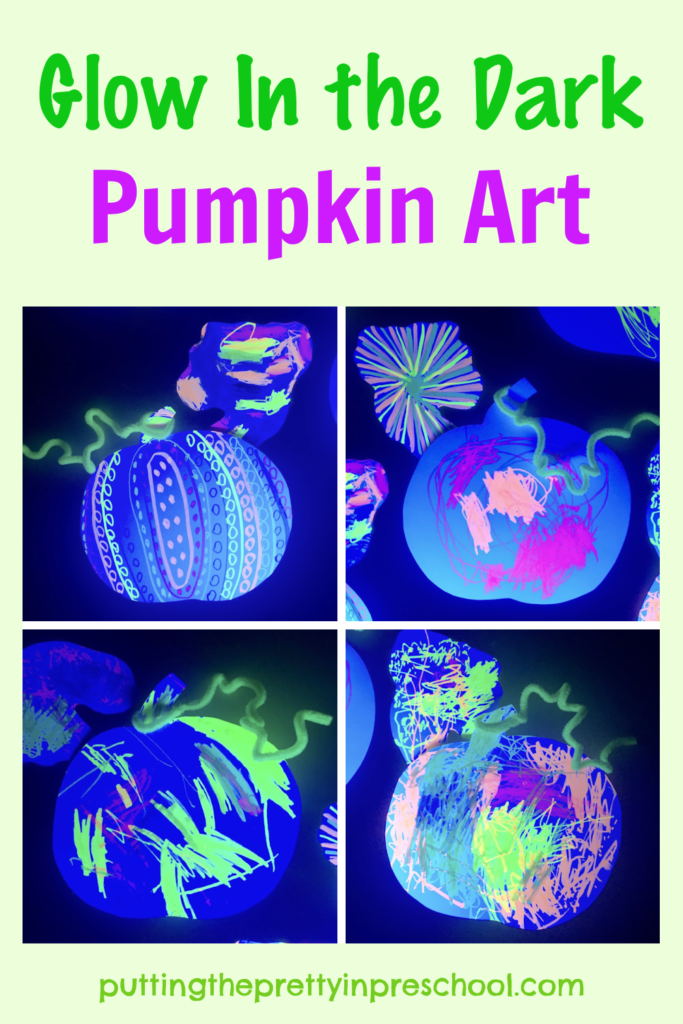 _______
This glow-in-the-dark pumpkin art is easy and fun to do. It's an all-ages art activity the whole family can participate in, and looks stunning displayed in a dark room with a black light. Mounted on a neon-colored paper background, the pumpkin art project displays nicely in daylight too.
_______
Follow me on Pinterest for more early learning activities.
_______
Supplies To Collect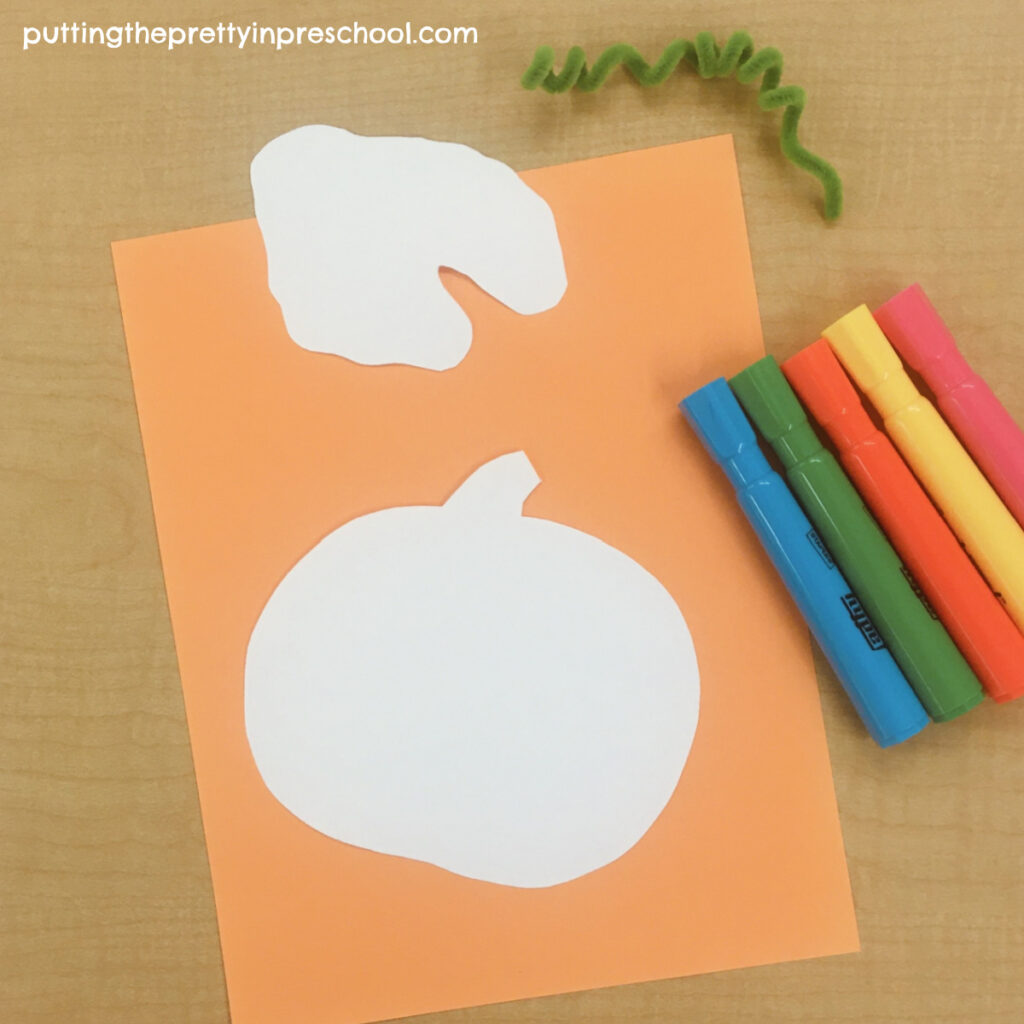 _______
Just a few supplies make this arty activity come to life. To get it ready, gather the following:
highlighter markers in a variety of colors
white cardstock paper
pumpkin template
pencil
scissors
neon green pipe cleaners
masking tape
small table
black light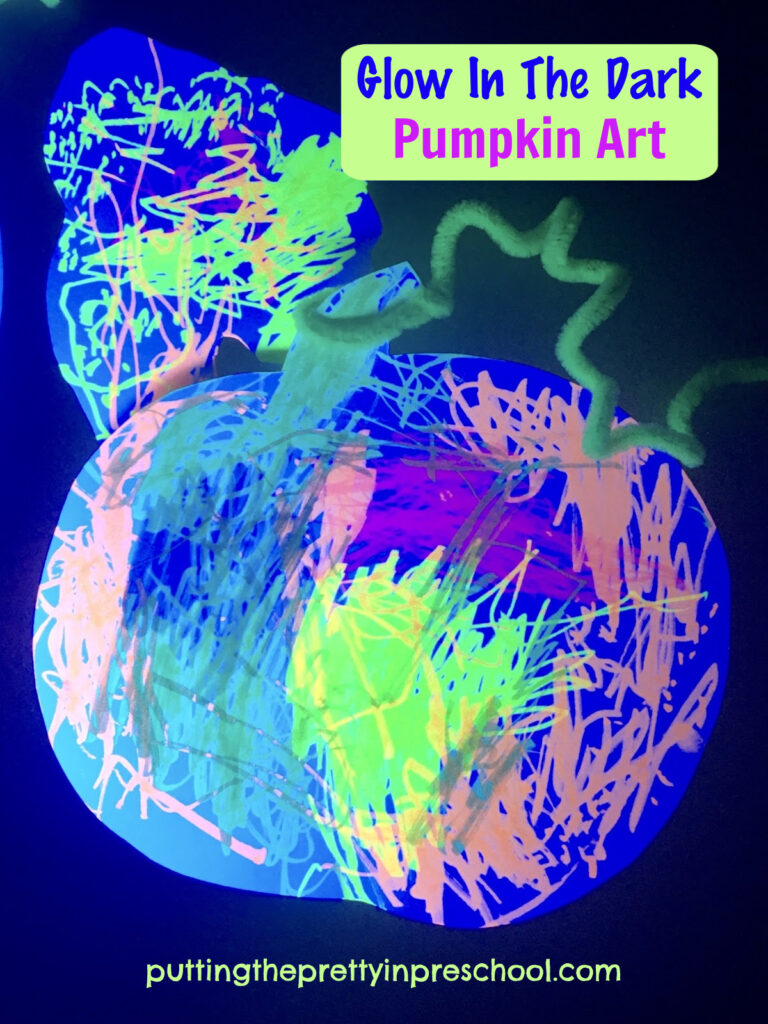 _______
The Glow in the Dark Pumpkin Art Activity
To prepare this activity, cut out pumpkins and leaves from white cardstock. Feel free to download the template below.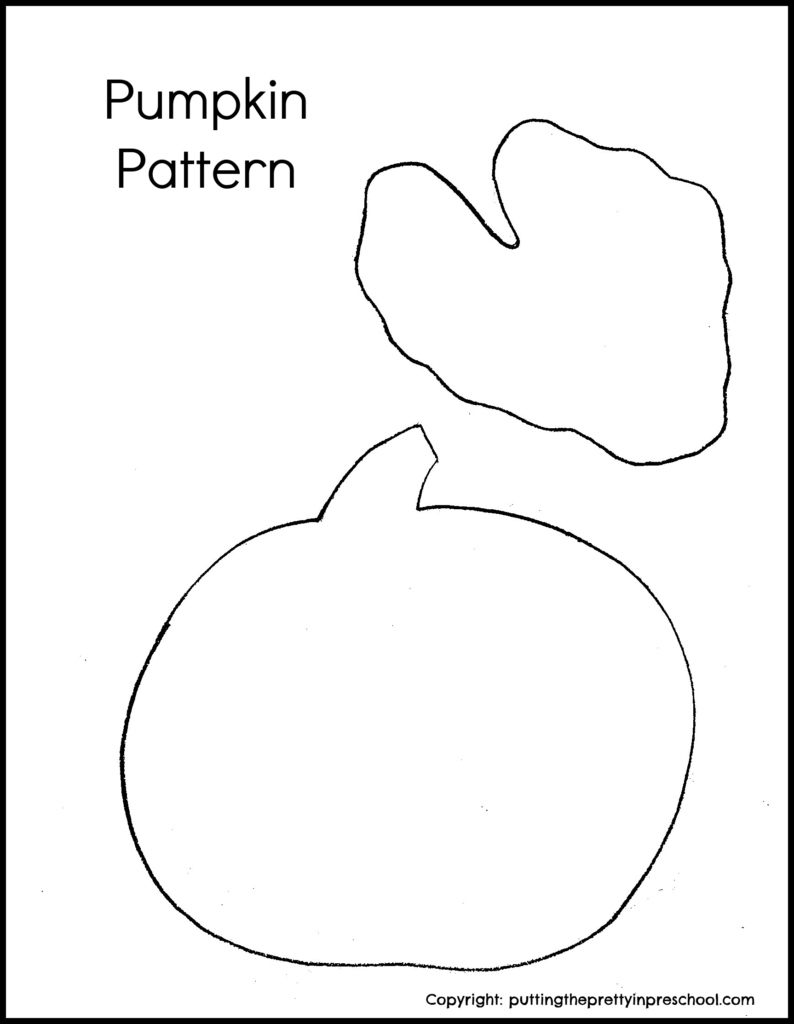 _______
_______
Then, set out a container with highlighter markers along with a paper pumpkin and leaf for each participant.
Next, invite everyone to color their pumpkin and leaf. Leaving some parts white is fine because it glows in the dark too.
Afterward, wrap neon green pipe cleaners around a pencil, and fasten one around the stem of each pumpkin.
Then set a small table against a wall in a room that can be made totally dark and place a black light on it.
Next, tape the pumpkins and leaves to the wall above the table.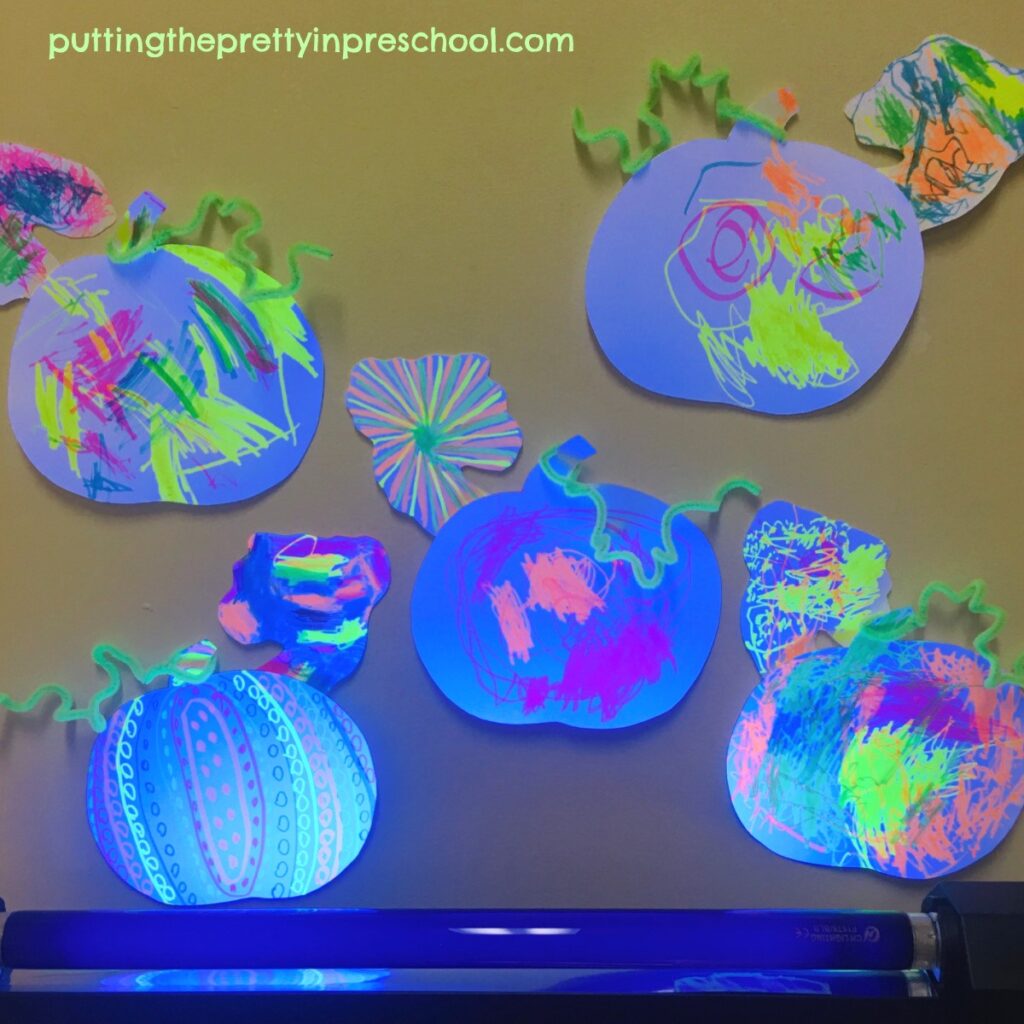 _______
Finally, invite artists into the room to admire their displayed art in daylight with the black light turned on. Then turn off the room lights. Participants are sure to be wowed by how beautiful their highlighter-decorated pumpkins look under ultraviolet light.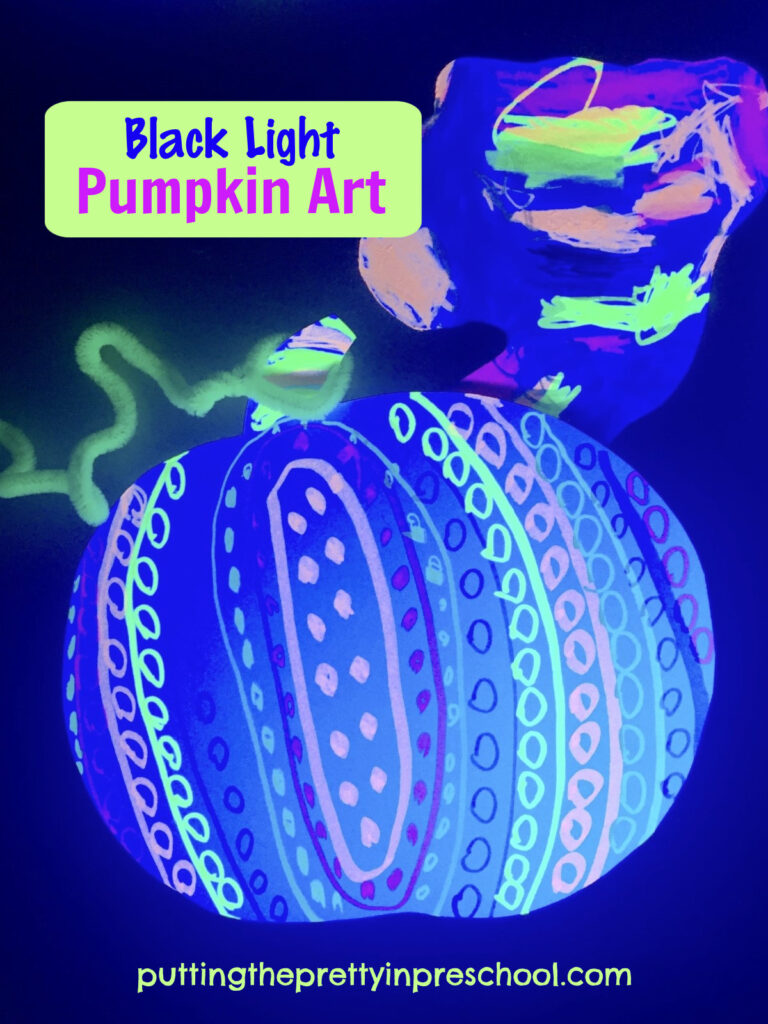 _______
Note: For an explanation of how black light and highlighters interact with each other, view my blog post "Glow Art Words Of Affirmation."
_______
_______
When this art project is ready to send home, mount it on a complementary-colored neon paper background.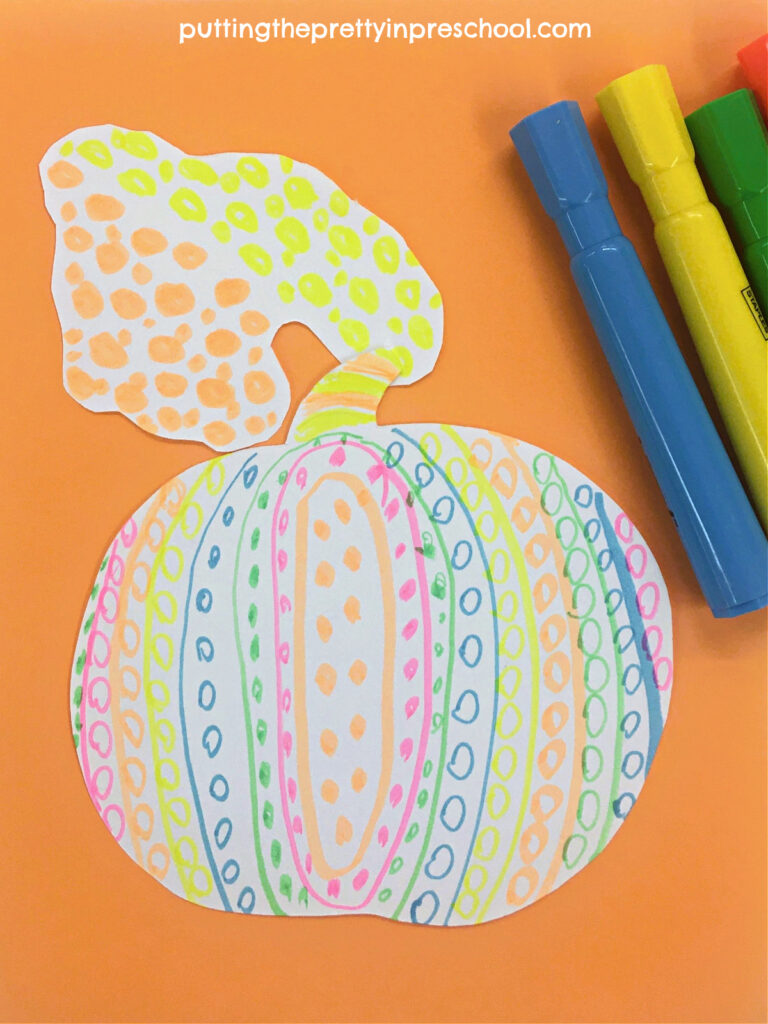 _______
_______
You may also like: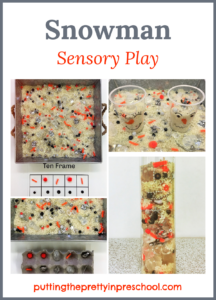 _______
St. Patrick's Day Light Table Tray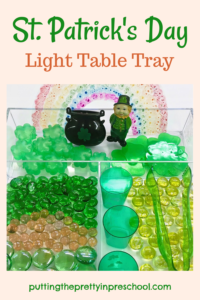 _______
Don't forget to share this post on Pinterest or your favorite social media channel. Sharing is caring!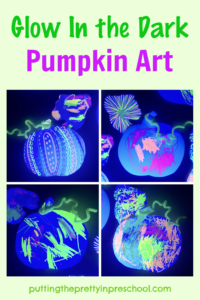 _______
© Annette Kaminsky October 26, 2022
_______
Follow me on social media for more ideas: