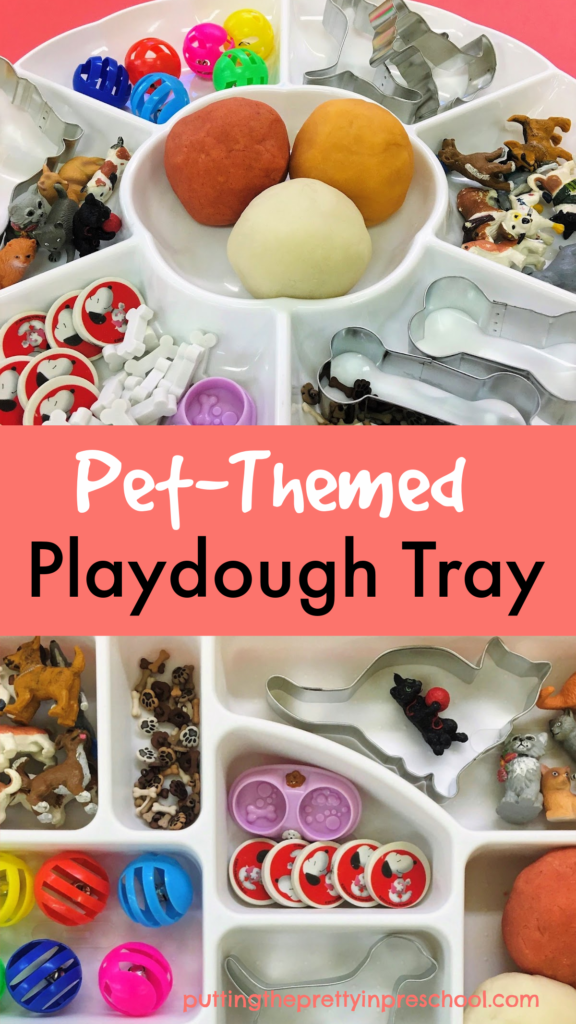 _______
This fun-filled pet-themed playdough tray is bound to engage your little learners for a nice chunk of time. It will inspire meaningful conversations and imaginative play, and strengthen little fingers.
_______
Pet-Themed Playdough Tray Supplies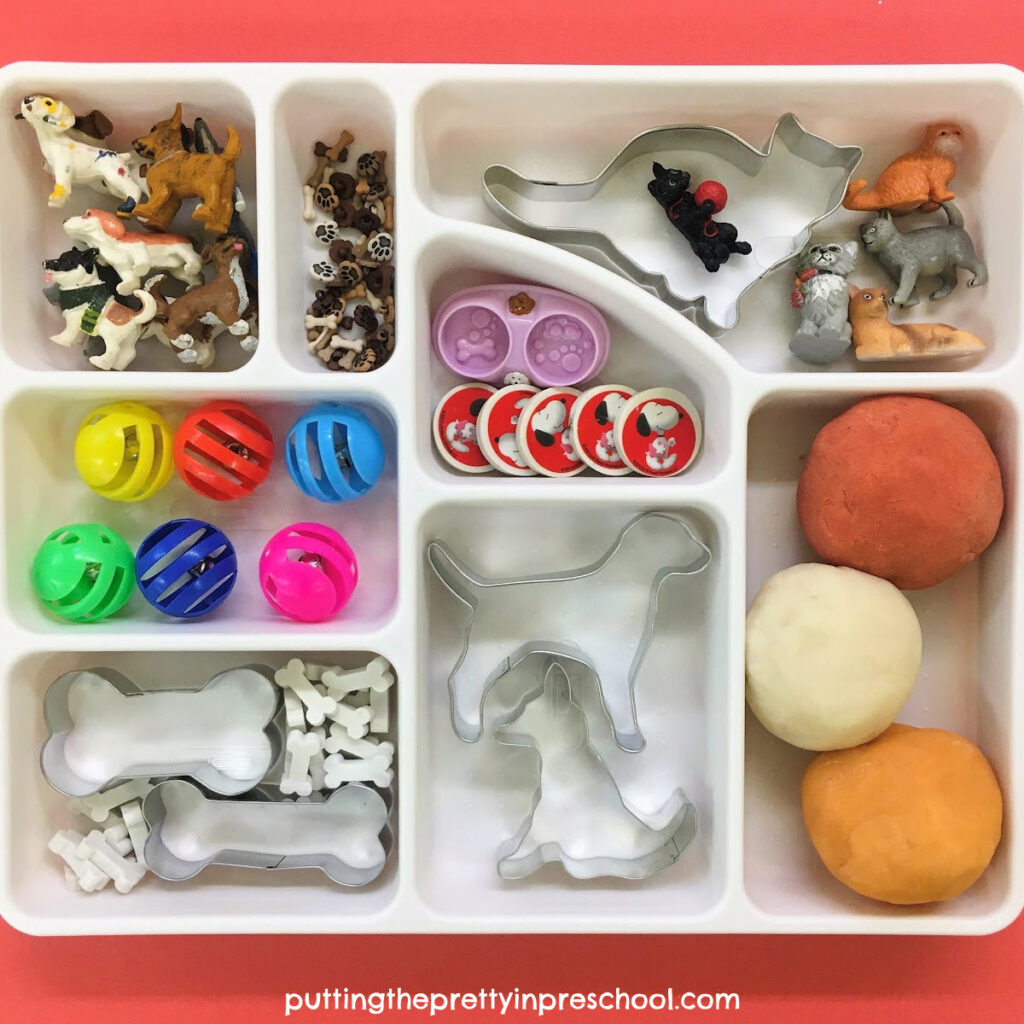 _______
Supplies in this playdough added, pet-themed loose parts tray:
cat and dog cookie cutters
cookie cutter bones
dog erasers
eraser bones
dog-themed buttons
miniature pet dish
lattice with bell cat toys
The supplies were gathered from a variety of places. The exquisite cookie cutters were purchased from a store with a generous baking supply section, and the jingly lattice balls and teeny tiny dog-themed buttons from dollar stores. The round dog erasers were salvaged from a book club promotion, and the miniature eraser bones came with a set of Valentine cards.
Super popular with my preschoolers, the dog and cat figurines were gathered from pet sets and a pet adoption game.
_______
Playdough Recipes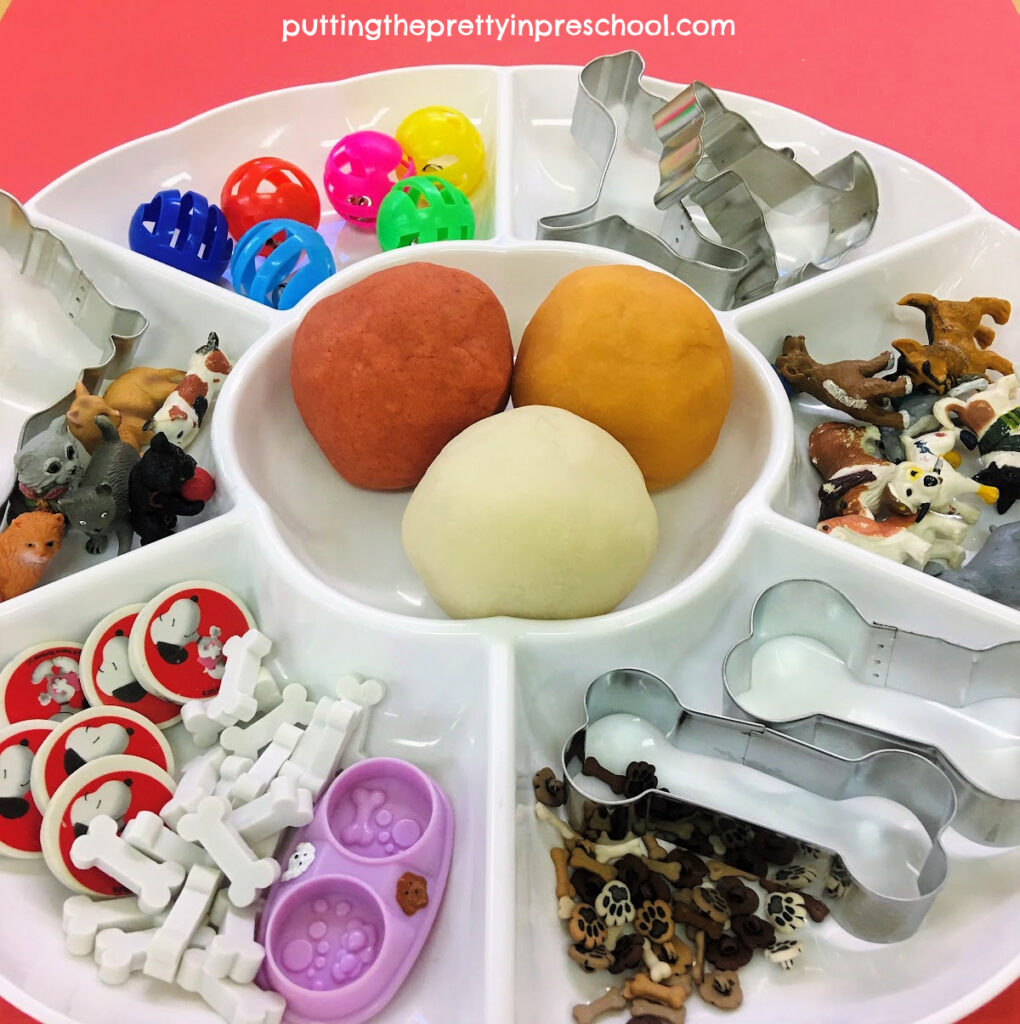 _______
Warm, earth-toned playdough colors work well with this pet-themed playdough tray.
My preschoolers used the loose parts with a red-orange pumpkin spice playdough, as it was still pretty fresh after our October pumpkin activities. Just to make sure the color was fit for this second topic, I did a quick online search for "orange cats," and "orange dogs." Lengthy lists of orange tabby felines and ginger canines came up, so I knew the spicy playdough could have a second life.
View my post "Pumpkin Playdough Activities" for this aromatic recipe.
You could also offer a batch of my all-time favorite basic playdough or a tangy orange jello dough. And setting out all three hues would provide opportunities for creating patchwork pets, or patterned tabby cats.
_______
Pet-themed Playdough Play
Invite your early learners to make cookies, bury bones, and create textures and imprints with playdough and pet-themed loose parts.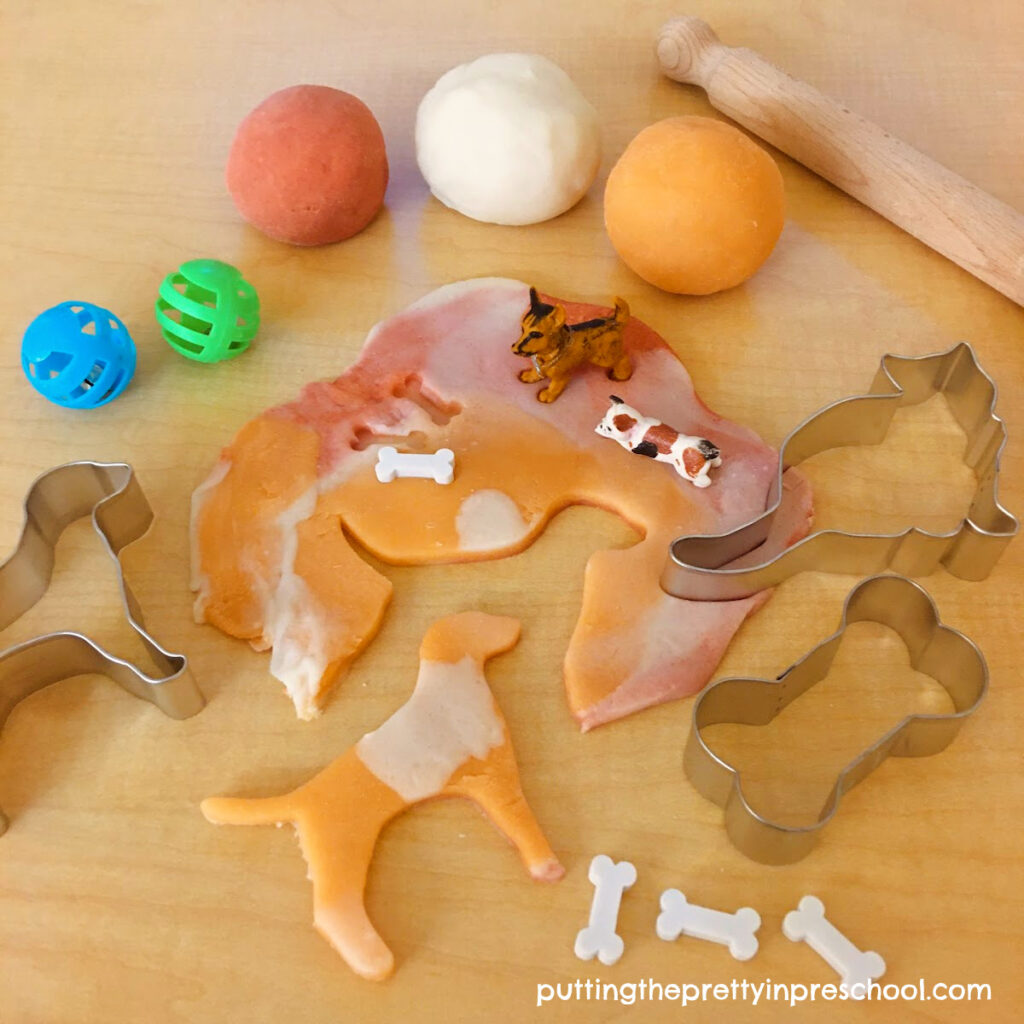 _______
You could swap out or add additional supplies for pet-themed creation. Buttons for animal spots, cut pipe cleaners for whiskers, rope for collars, and wiggle eyes are some suggestions.
Can you think of other accessories to include in this tray? Leave a comment below.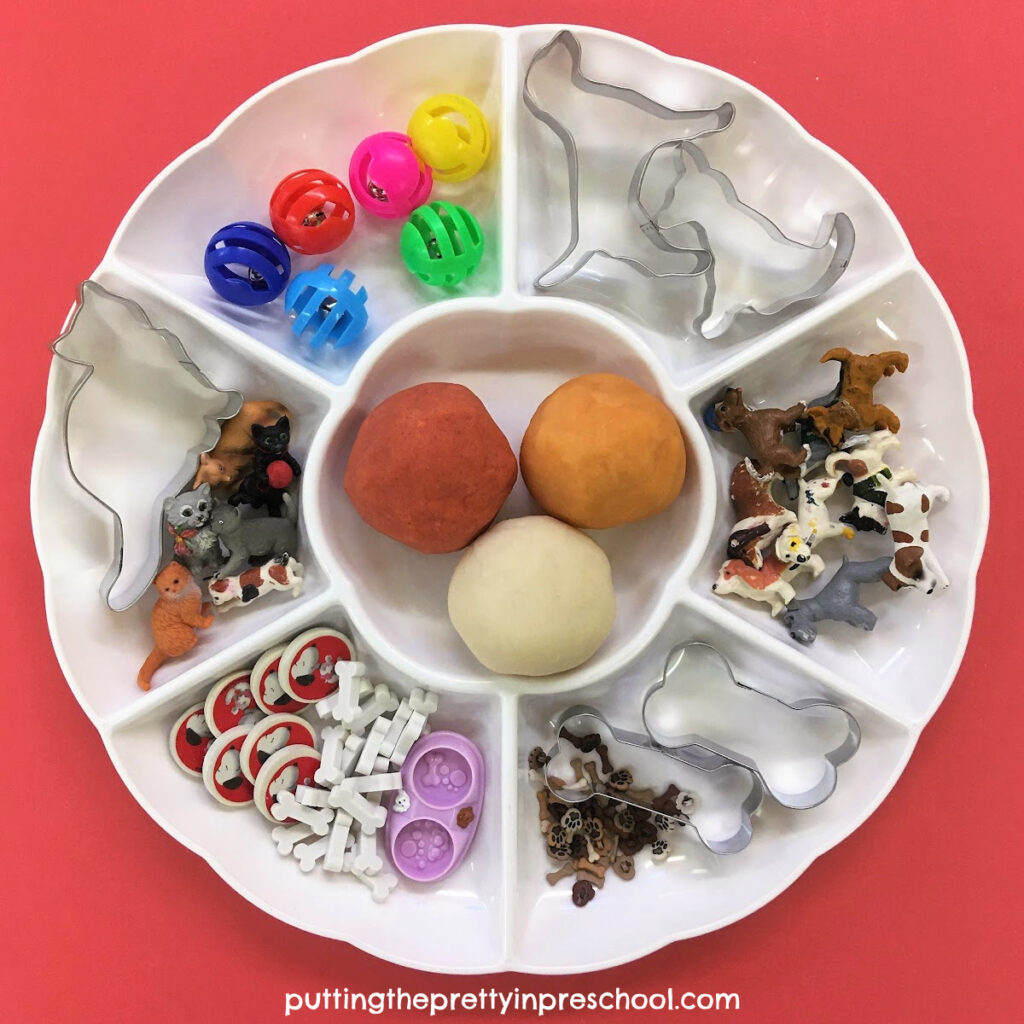 _______
Related: Coffee Playdough Turkey
_______
Follow me on Pinterest for more ideas.
_______
You may also like: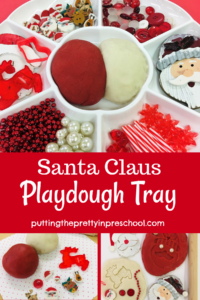 _______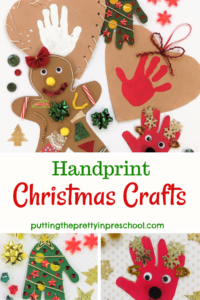 _______
Don't forget to share this post on Pinterest or your favorite social media channel. Sharing is caring!
_______
© Annette Kaminsky November 20, 2021
_______
Follow me on social media for more ideas: