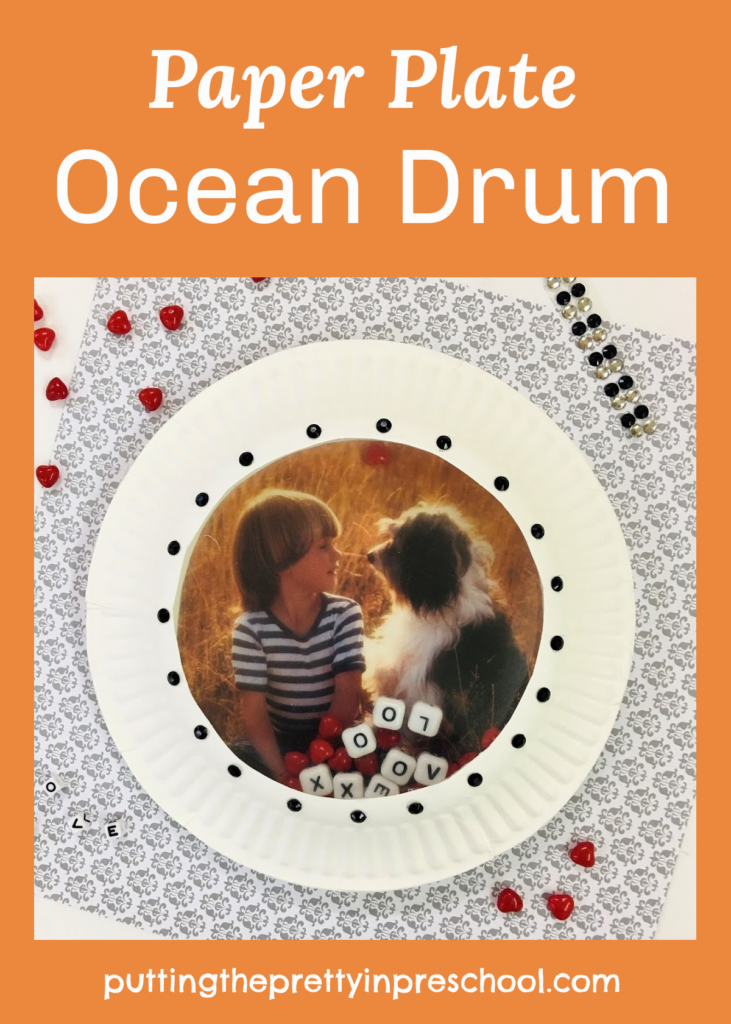 _______
Ocean drums are versatile musical instruments that imitate the soothing sound of gentle waves hitting the shore. Your early learner can help create a paper plate ocean drum to make water sounds and will be able to use it in many other ways. The drum can be personalized and will look awesome displayed.
_______
Follow me on Pinterest for more ideas.
_______
Supplies To Collect
two 9-inch paper plates
9 x 12-inch white cardstock
transparency film or clear file folder
photo of a child, family, or a pet
small beads
cinnamon candy hearts
alphabet letter beads
adhesive gems
scissors
glue gun
glue stick or glue tape
_______
Making The Paper Plate Ocean Drum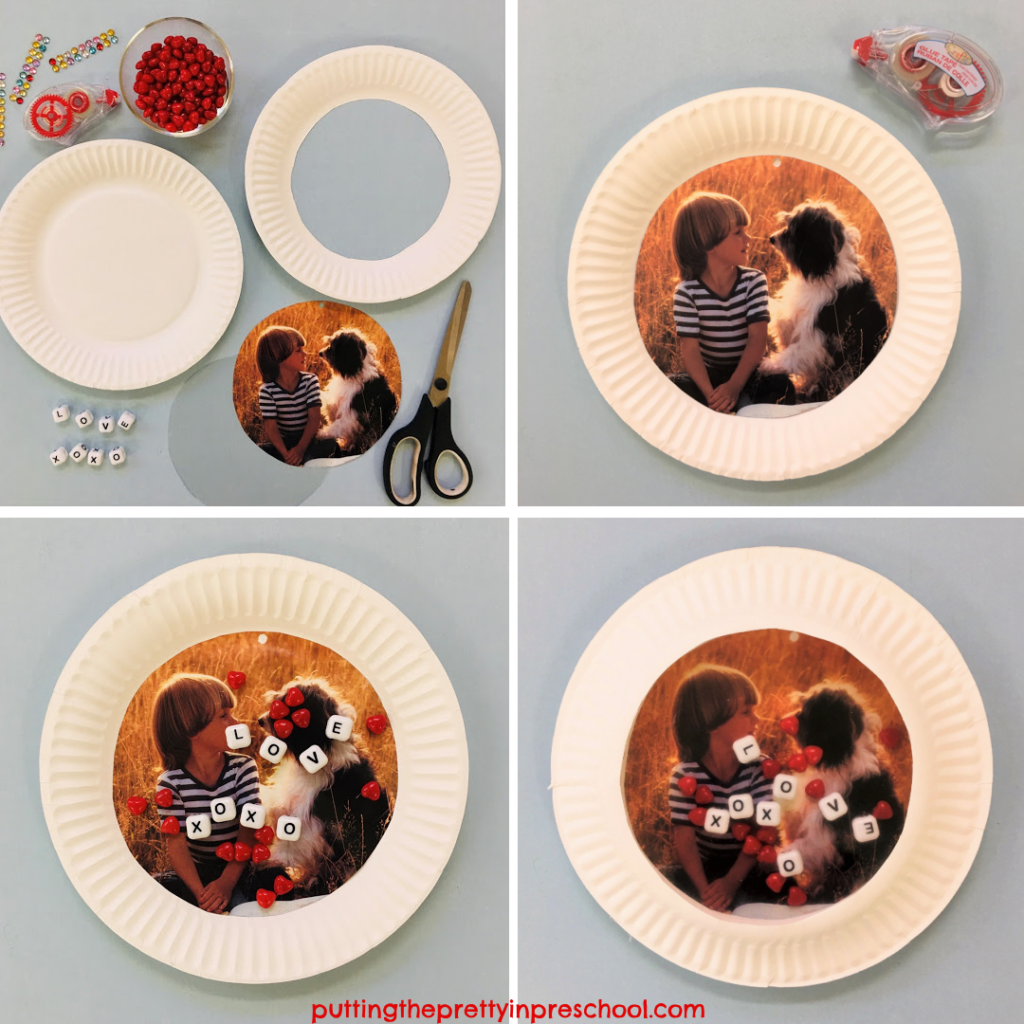 _______
Cut out the middle part of one paper plate.
Print a favorite photo onto cardstock paper. Or use a picture from a vintage calendar or magazine. Trace a 15.5 cm / 6 1/8 inch circle around the part of the picture chosen for the drum. Cut the circle out and use glue tape or a glue stick to paste it on the center of the second plate.
Cut the same sized circle from a clear file folder or sheet of transparency film.
Use a glue gun to attach the clear circle to the cut plate.
Sprinkle cinnamon candy hearts, letter beads, and small round beads onto the photo-enhanced plate. Alphabet letter beads that spell love or the name of a child or pet would work well.
Glue the edges of the two plates together with a glue gun.
If desired, decorate the paper frame of the drum with adhesive gems.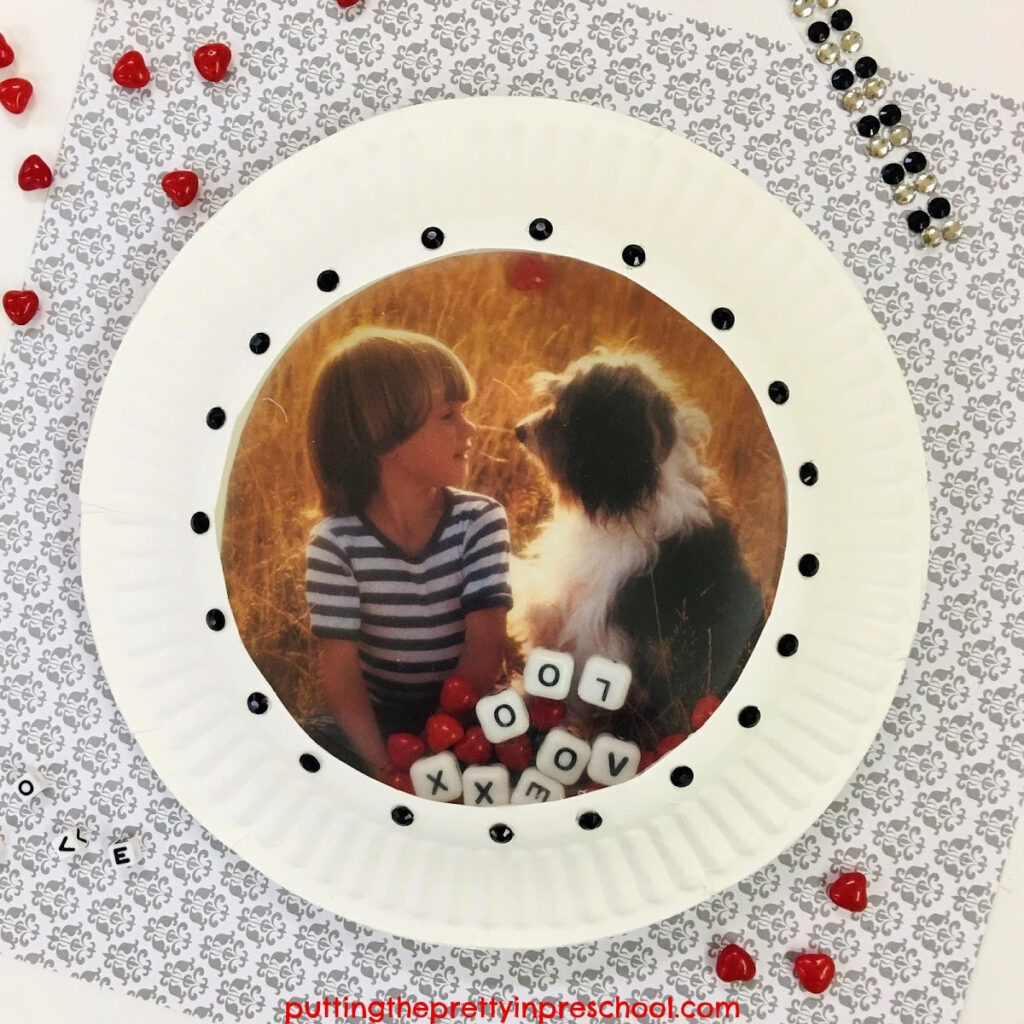 _______
Playing The Ocean Drum
The crafted drum can be played many different ways, creating a variety of sounds:
Tilt the drum in all directions by rolling your wrist slowly while holding the instrument by its frame. The encased beads and candies will roll over the bottom and mimic the relaxing sound of waves lapping the shore.
Stop and start playing the instrument suddenly to make the sound of crashing waves.
Hold the drum over your head and tilt it.
Move the drum around your body.
Tap the drum gently with a drumstick.
Scrape the drum.
Use the percussion instrument as a shaker.
Make loud, soft, fast, and slow sounds.
Tap or shake a pattern of sounds.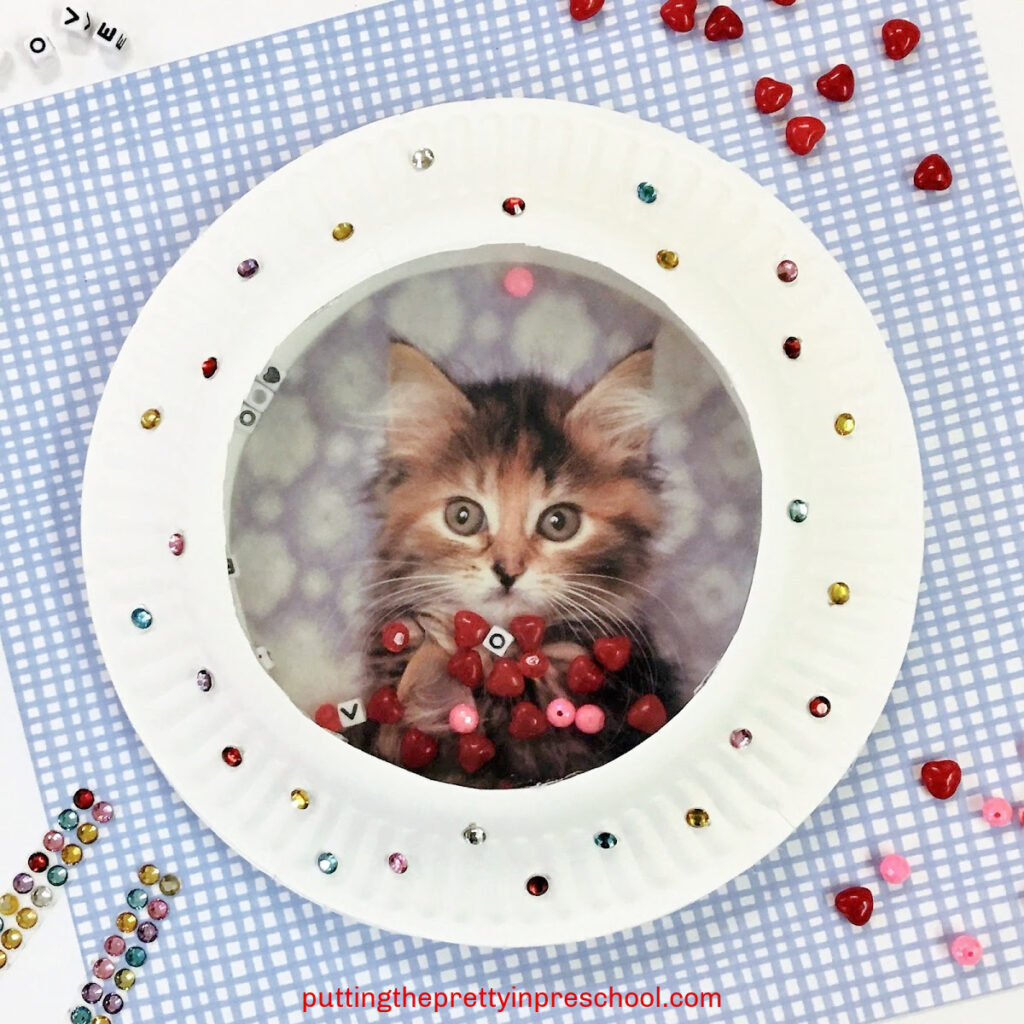 _______
Related: Valentine's Day Musical Instruments
_______
Ocean drums have many uses. They are popular in music therapy and promote relaxation and calming down. Your early learner will love this personalized version.
_______
_______
You may also like: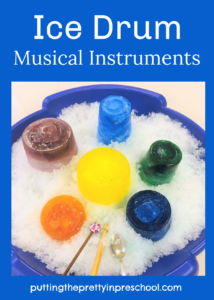 _______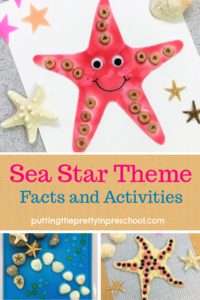 _______
Don't forget to share this post on Pinterest or your favorite social media channel. Sharing is caring!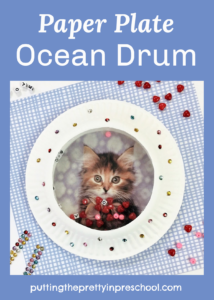 _______
© Annette Kaminsky    March 6, 2021
_______
Follow me on social media for more ideas: