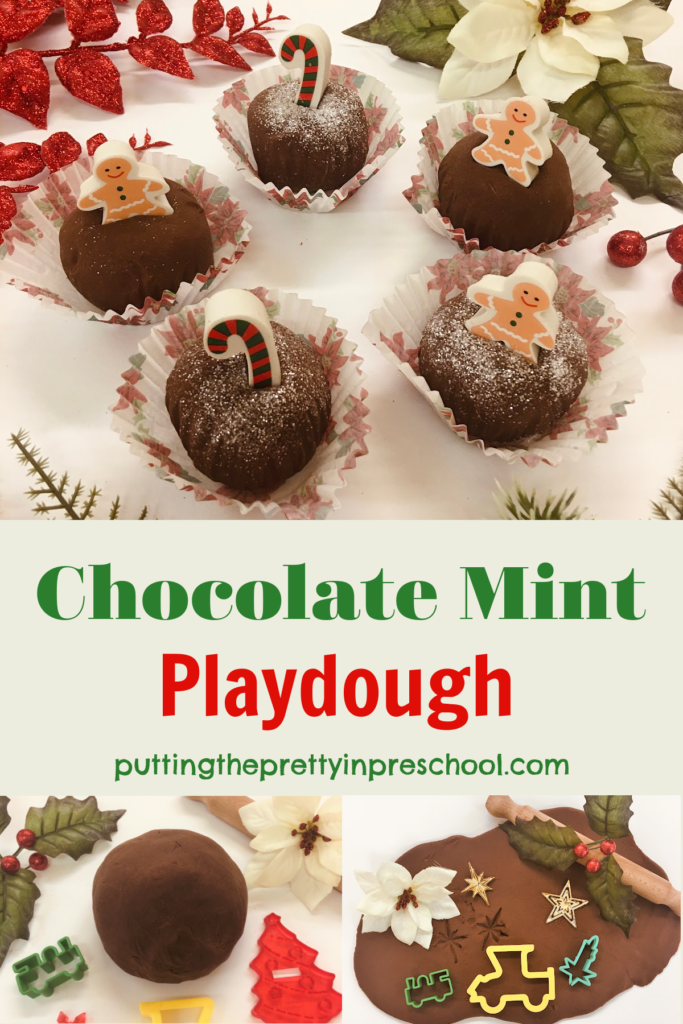 _______
This no-cook chocolate mint playdough smells divine! I usually opt for a variation of my favorite stovetop-cooked playdough for early learning activities, as I always make a huge batch of it. But this soft, pliable recipe turns out perfectly and stores well in the fridge. It's the perfect addition to any holiday celebration. Since it is December, it's being featured with Christmas-themed accessories.
_______
Follow me on Pinterest for more playdough ideas.
_______
Chocolate Mint Playdough Recipe
Gather the following ingredients for this recipe:
1 ½ cup flour
½ cup cocoa
½ cup salt
2 tbsp. cream of tartar
2 tbsp. mint flavoring
3 tbsp. oil
1 ½ cup boiling water
Combine and mix the flour, cocoa, salt, and cream of tartar in a bowl.
Add boiling water.
Drop in the oil and mint flavoring.
Stir all ingredients together.
Knead the dough on a cutting board when cool.
Store in a plastic bag in the fridge.
_______
Playdough Activities
Set out the playdough with rolling pins, holiday cookie cutters, and festive loose parts.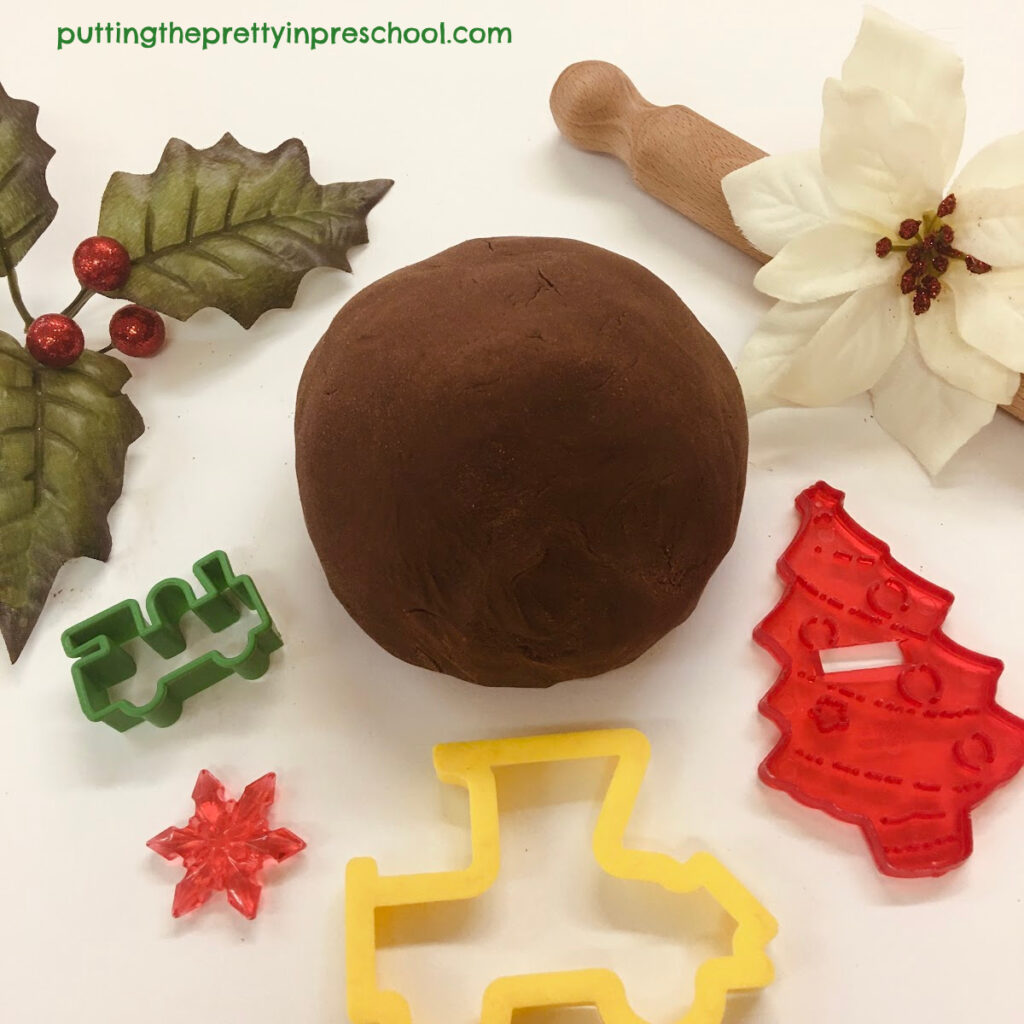 _______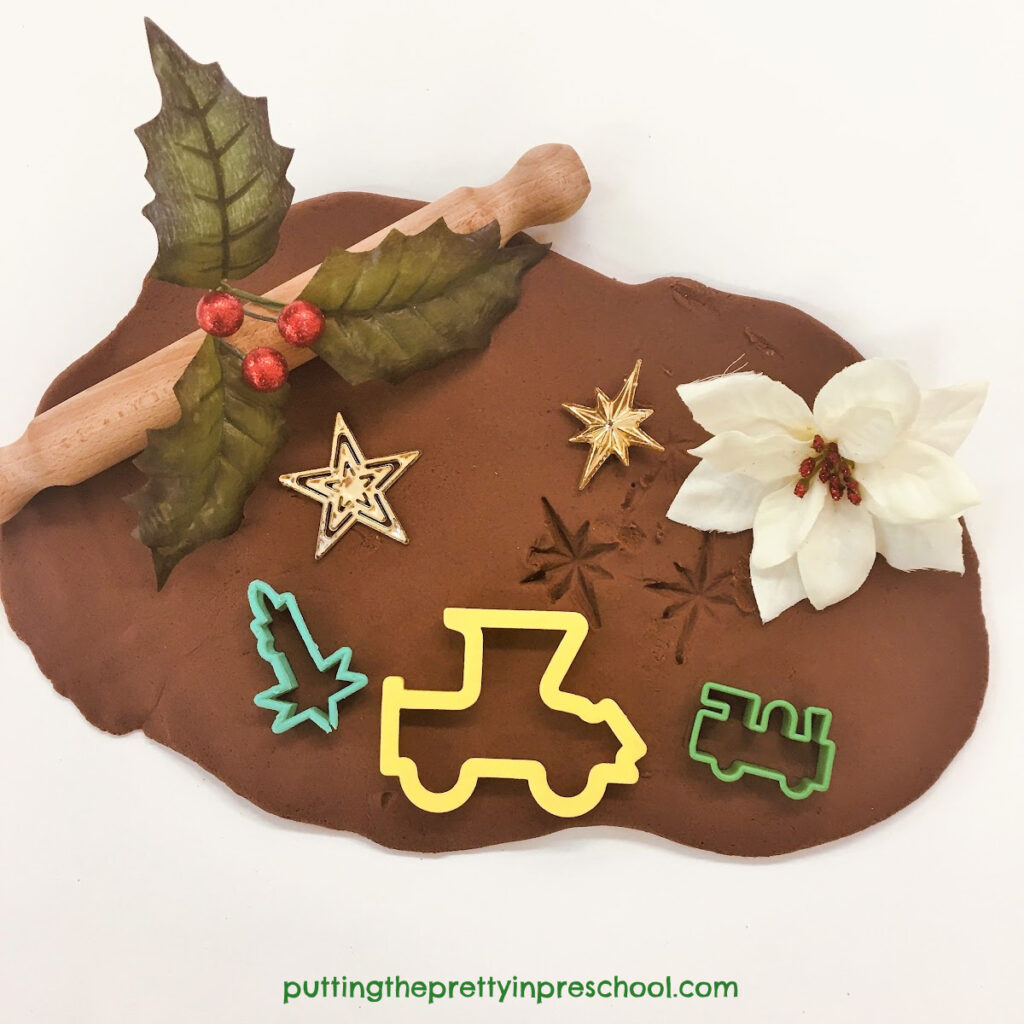 _______
When using a second time, offer cupcake liners, festive erasers, and white glitter for children to make chocolate confections with. Gingerbread and candy cane erasers are the "stars of the show" below.
_______
Tip: Little fingers will get stained with chocolate during these playdough activities. Make sure there is a handwashing station nearby.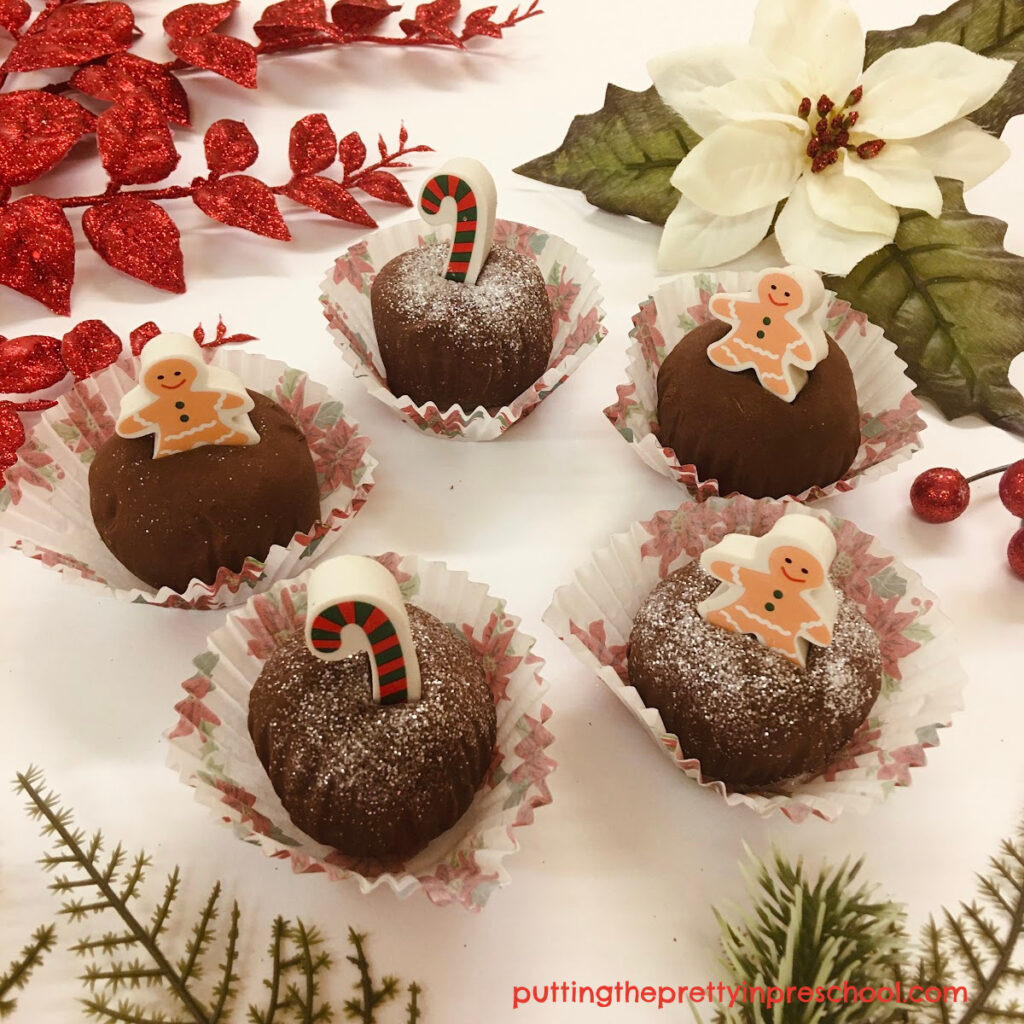 _______
Your little charges may be tempted to taste the playdough since it smells so heavenly. It might be nice to have a small chocolate treat for them to eat after wrapping up this play invitation. A chocolate mint flavored treat would be ideal.
_______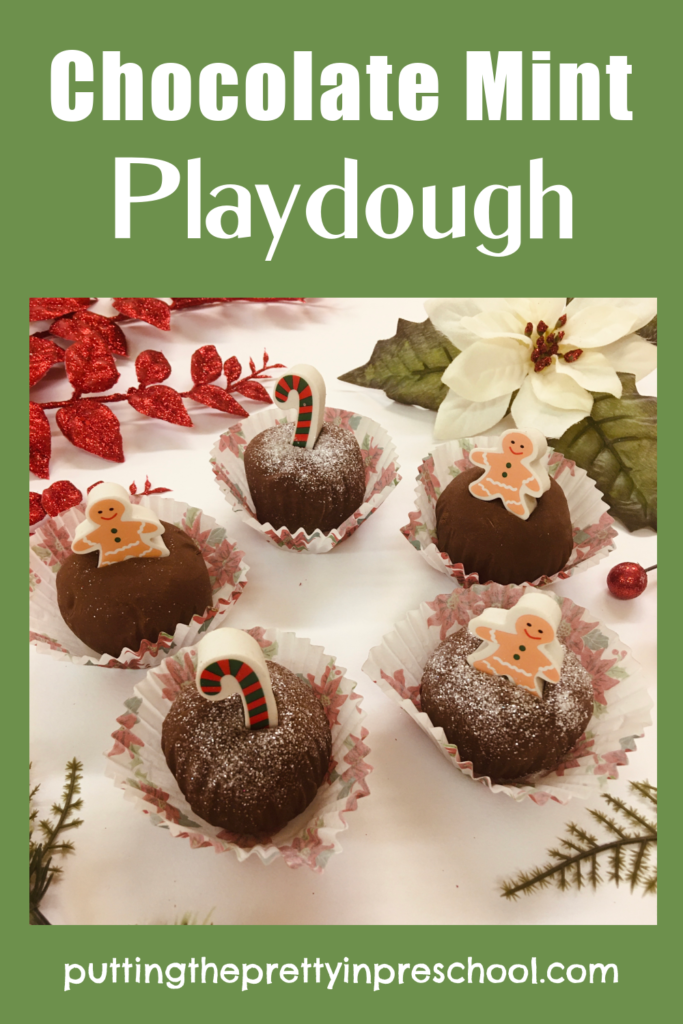 _______
_______
Related: Painting with Chocolate
_______
You may also like:
New Year's Countdown Activities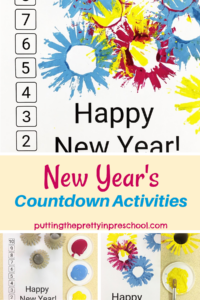 _______
Valentine's Day Playdough Activities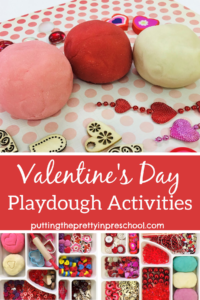 _______
Don't forget to share this post on Pinterest or your favorite social media channel. Sharing is caring!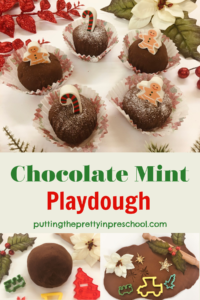 _______
© Annette Kaminsky December 23, 2021
_______
Follow me on social media for more ideas: