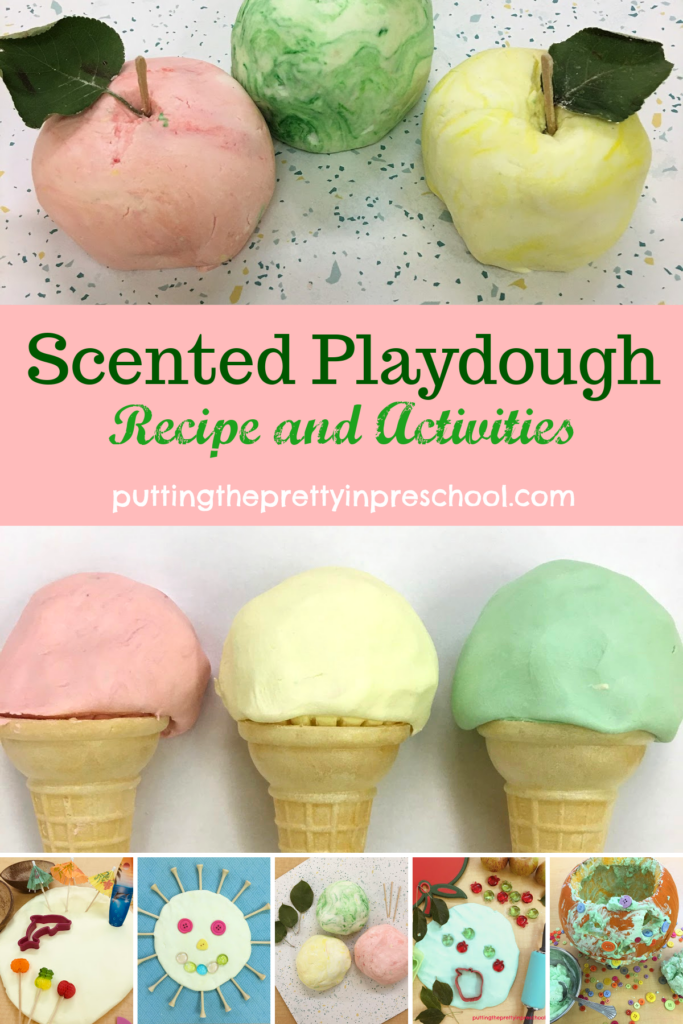 ---
This two-ingredient playdough is super aromatic and has a unique consistency. It is easy and quick to make and inspires endless scented playdough activities.
Playdough Ingredients
The only ingredients needed are cornstarch and scented hair conditioner. Low cost perfumed conditioners can be picked up at Dollar stores and local grocery stores. Food coloring is an optional third ingredient.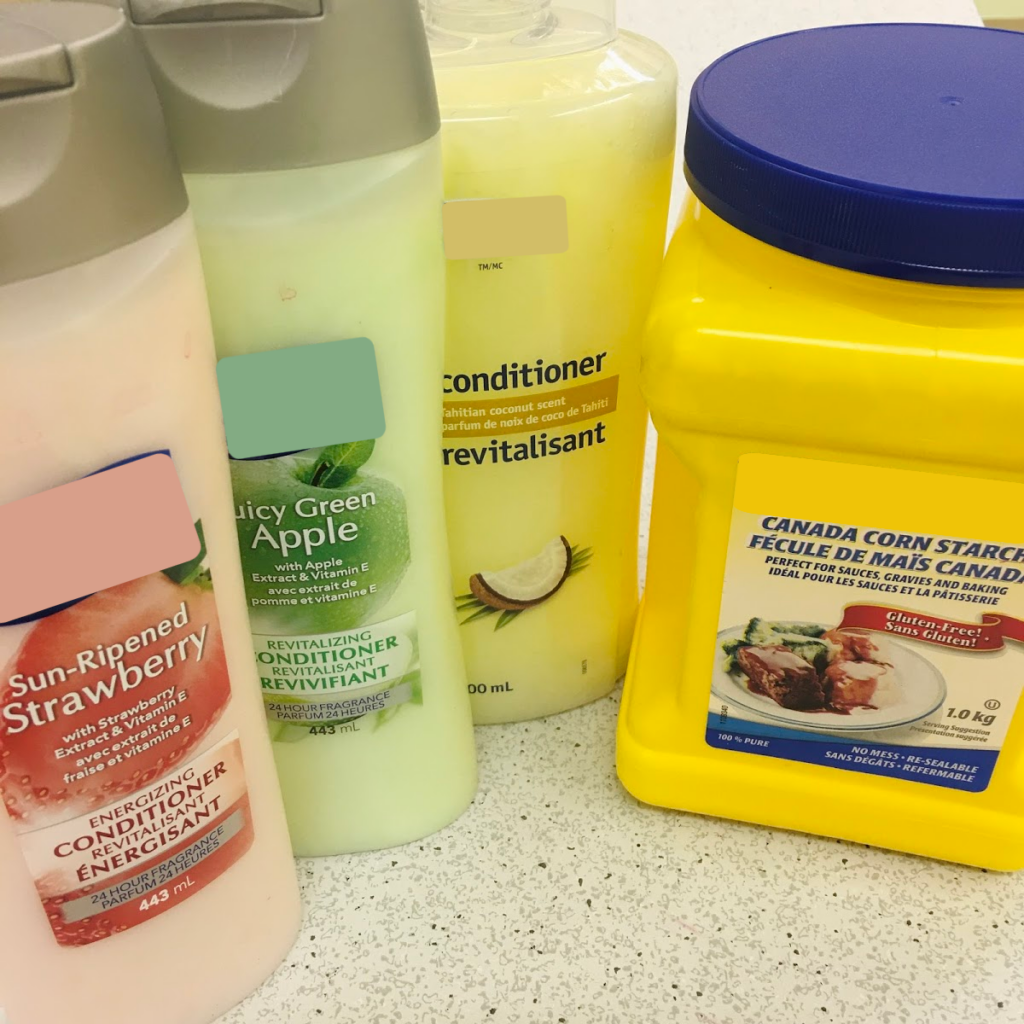 ---
Below are the supplies to collect for three scented playdough variations.
---
Green Apple Playdough
One cup green apple scented conditioner
Two cups cornstarch
Green food coloring (optional)
---
Strawberry Playdough
One cup strawberry scented conditioner
Two cups cornstarch
Red food coloring (optional)
---
Coconut Playdough
One cup coconut scented conditioner
Two cups cornstarch
Yellow food coloring (optional)
---
Making The Scented Playdough
Mix one kind of scented conditioner and cornstarch together in a bowl, and knead them for further blending. Add a squeeze more conditioner if the dough is dry, or a tad more cornstarch if the dough is mushy. The soft playdough responds superbly to human touch.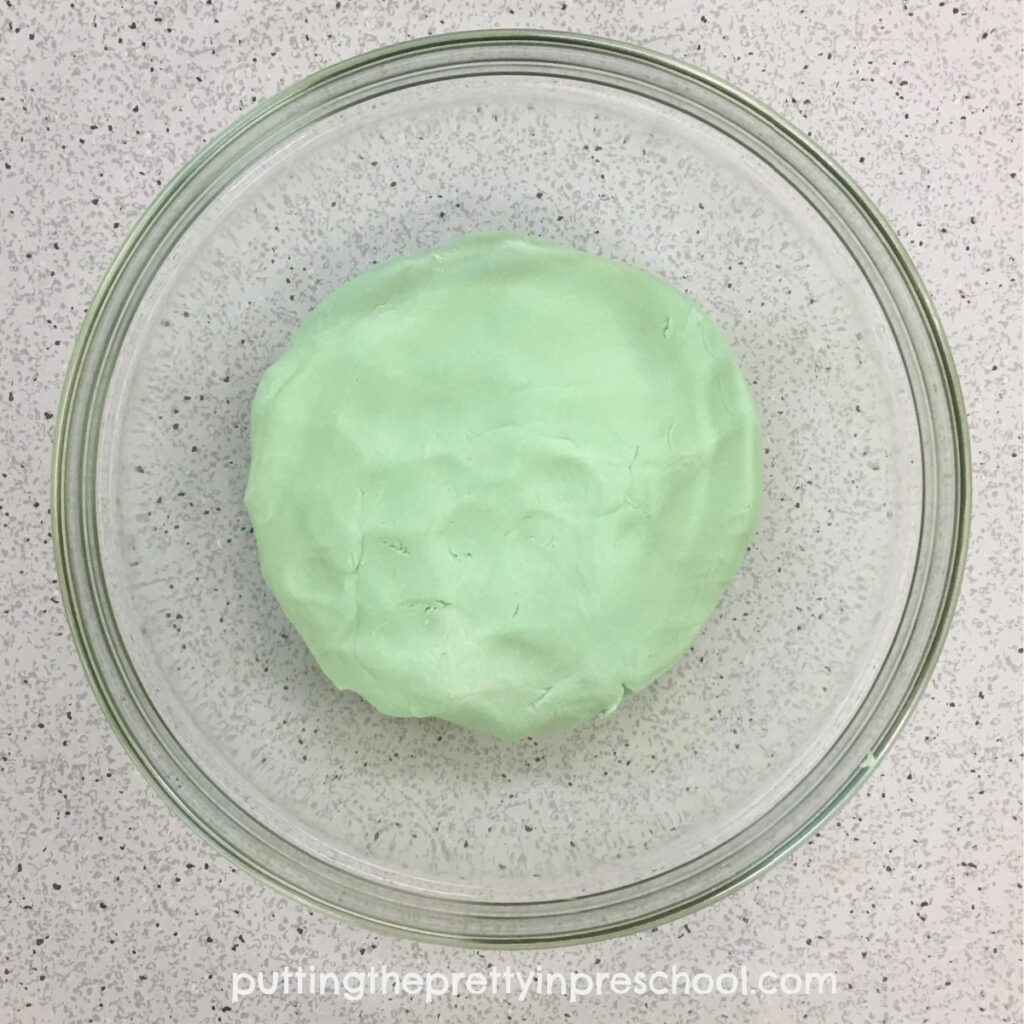 ---
The dough will be a light pastel color. To produce a deeper hue, add a generous amount of food coloring to the batch.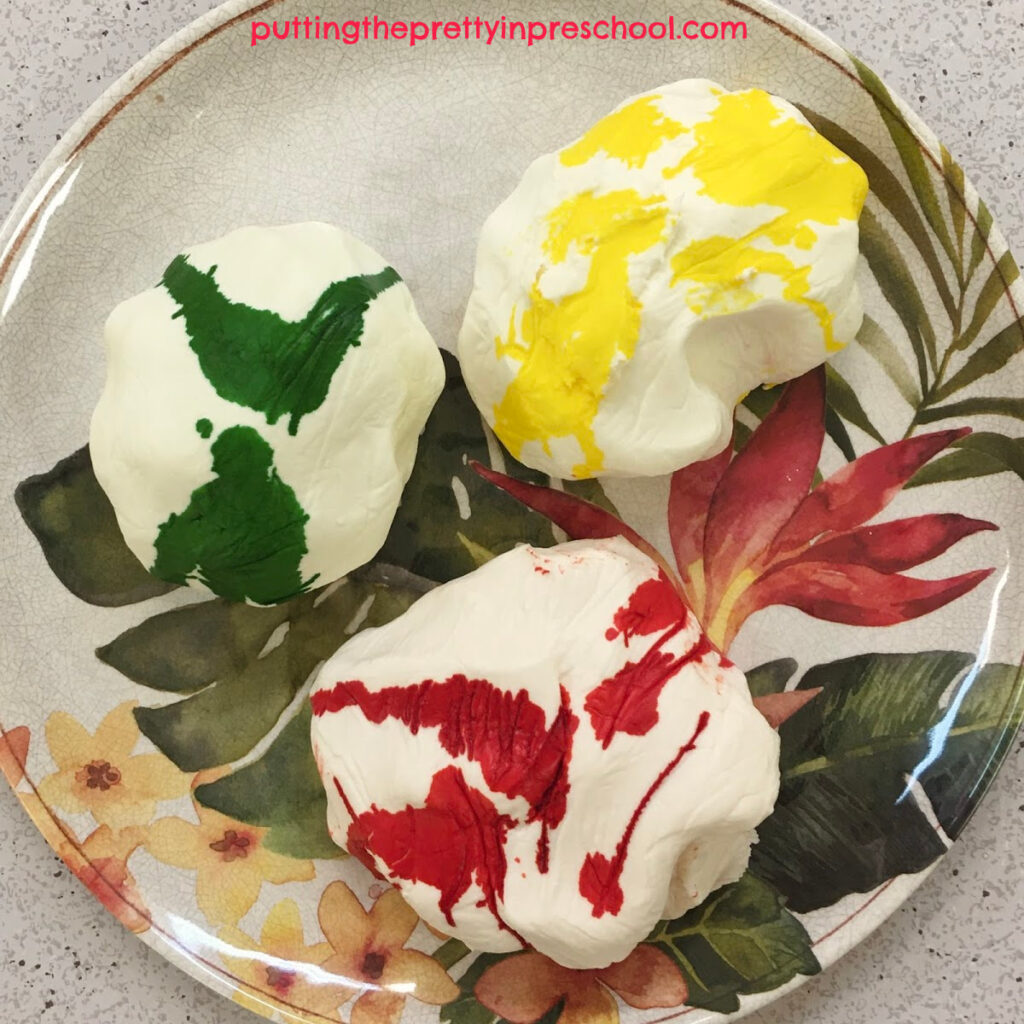 ---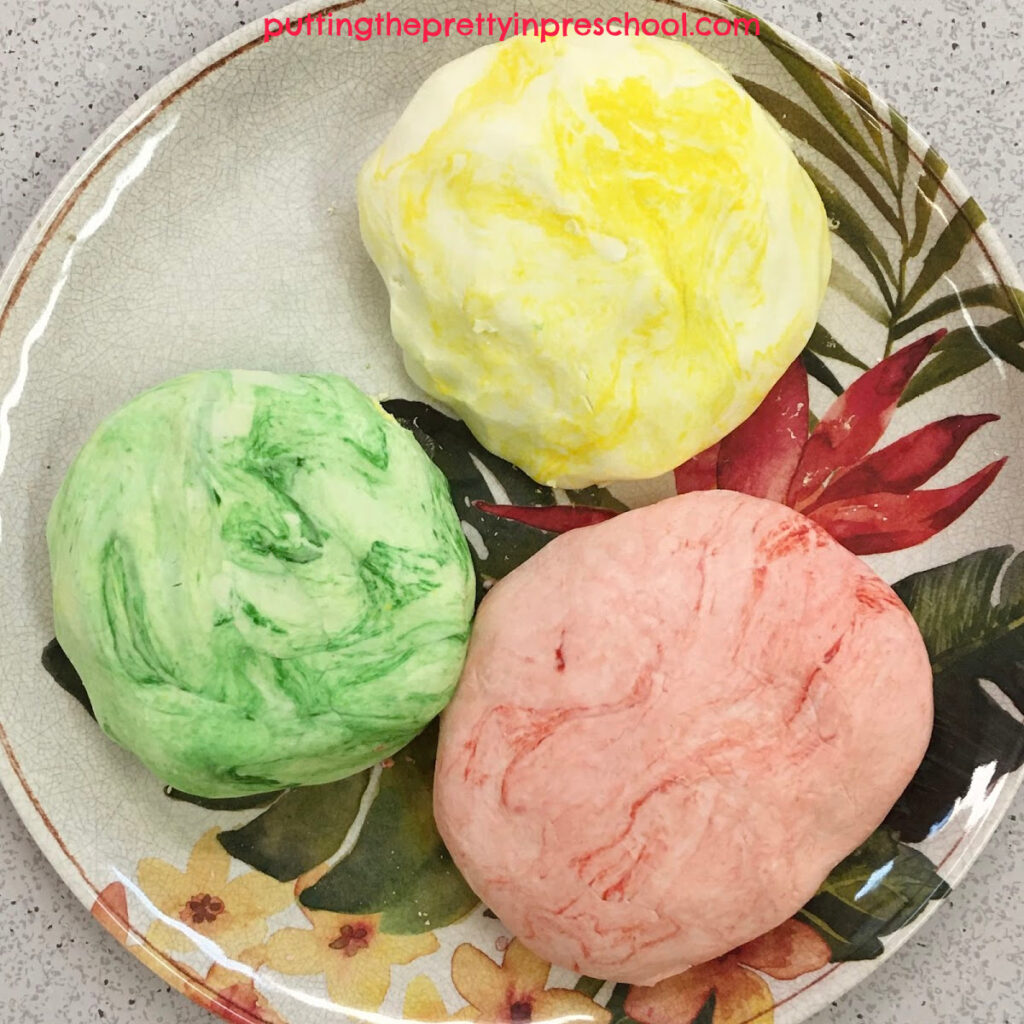 ---
If using this playdough recipe more than once, add a little more conditioner and cornstarch and knead till you get a workable dough again.
---
Scented Playdough Activities
Apple Themed Playdough Invitations
Offer the scented playdoughs, toothpicks, and apple tree leaves for your little learner to create apples.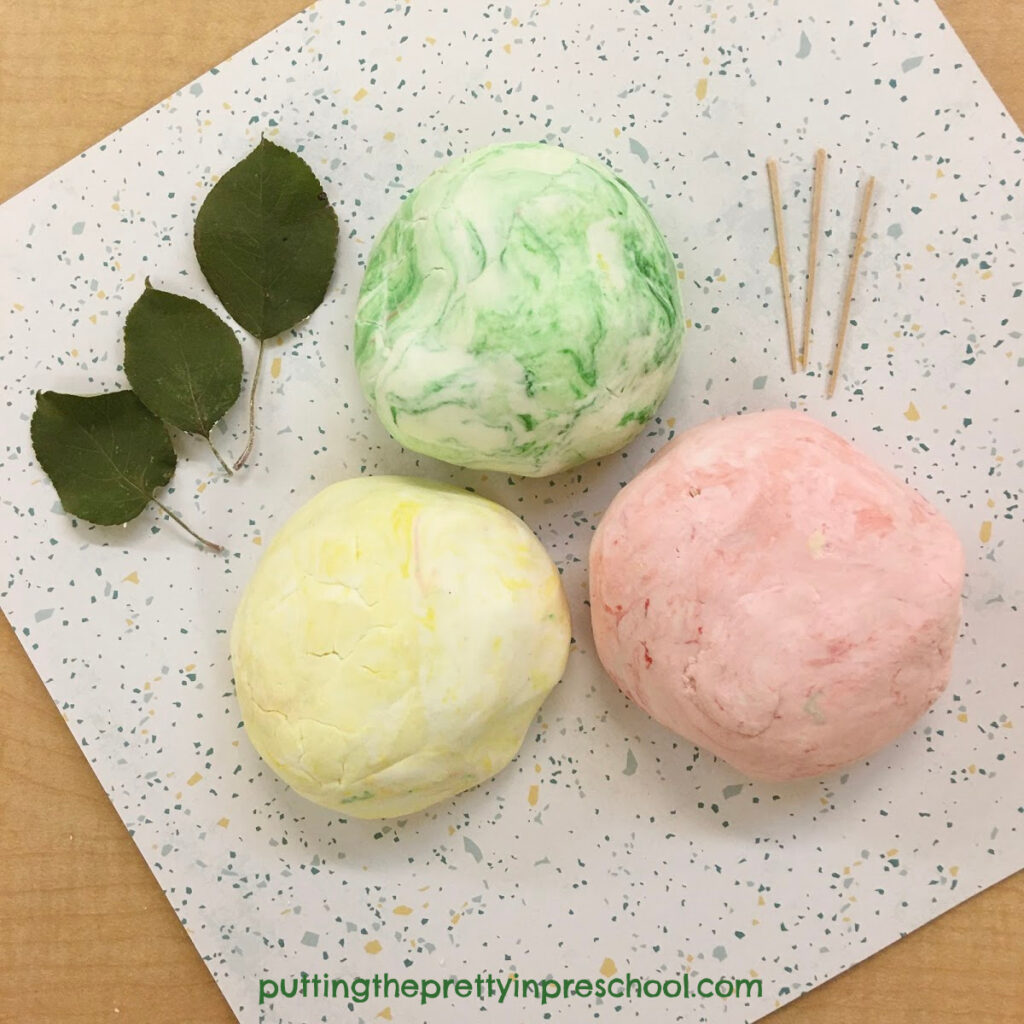 ---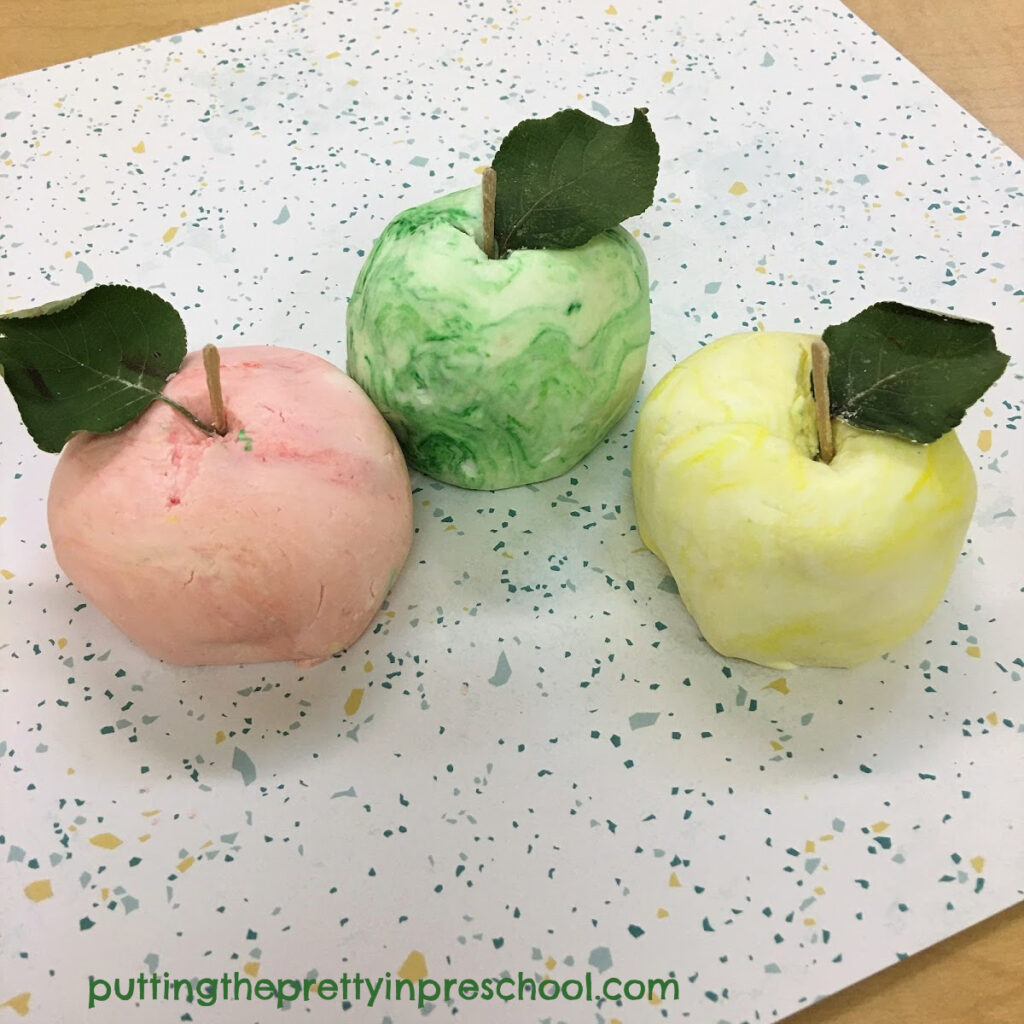 ---
Set out green apple playdough for your little one to explore along with apple cookie cutters, gems, leaves, cutting board, and ice cube tray.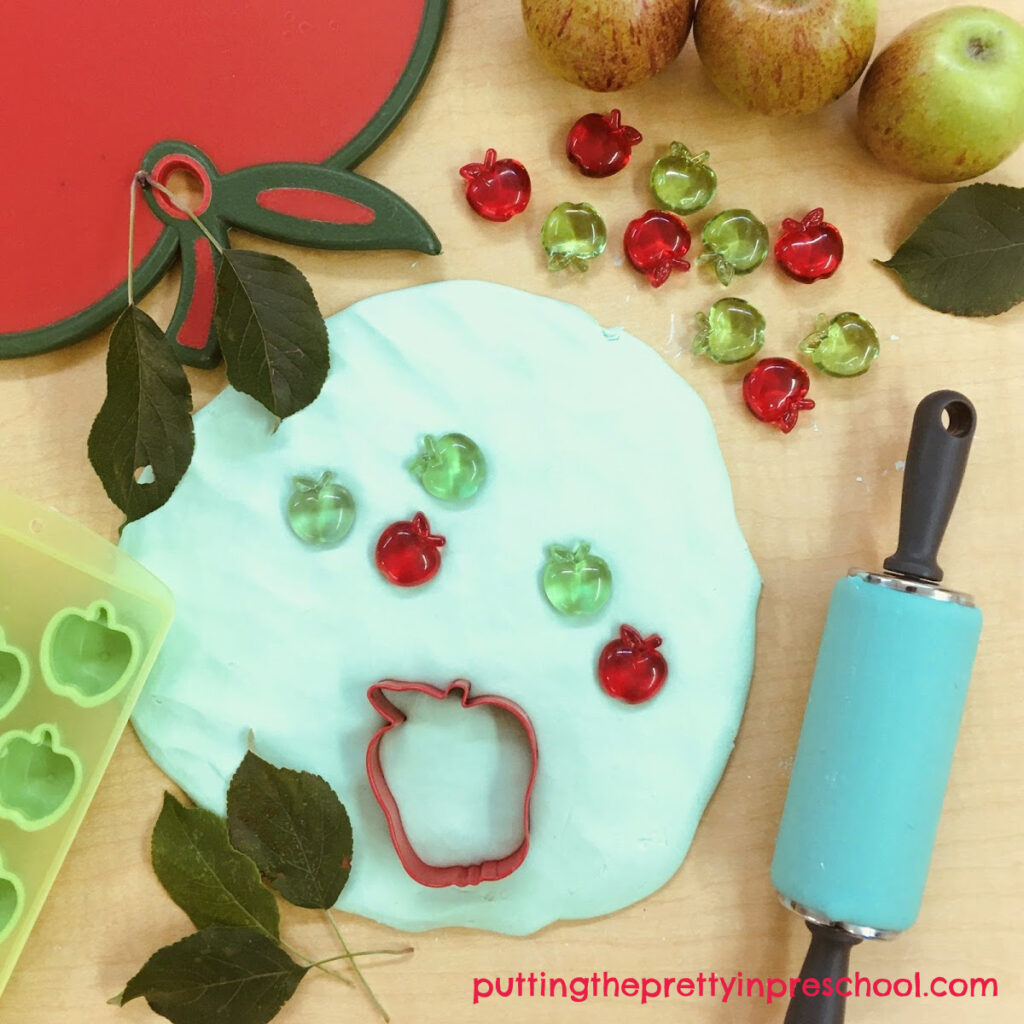 ---
Related: Apple Theme Activities
Coconut Playdough Sun
Offer coconut playdough on a tray with golf tees, buttons, and gems. Invite your early learner to create a sun.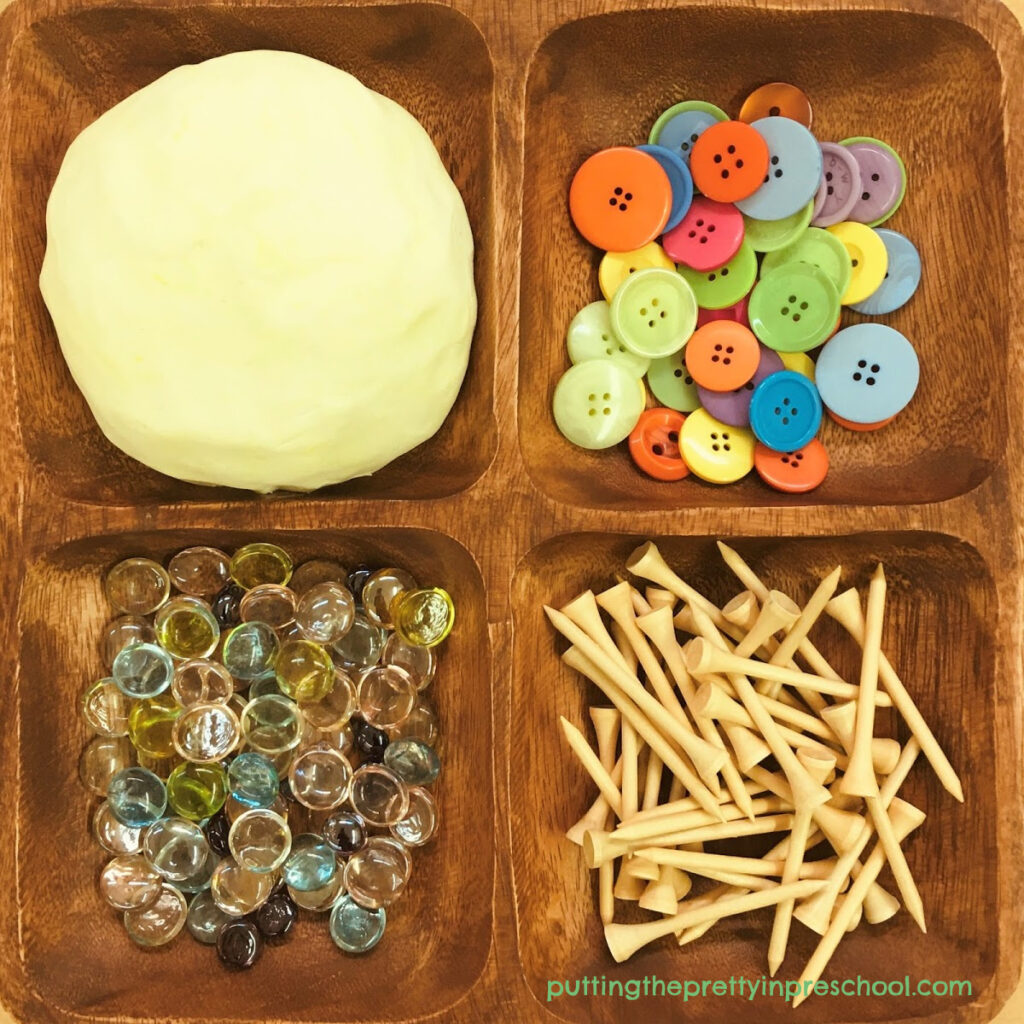 ---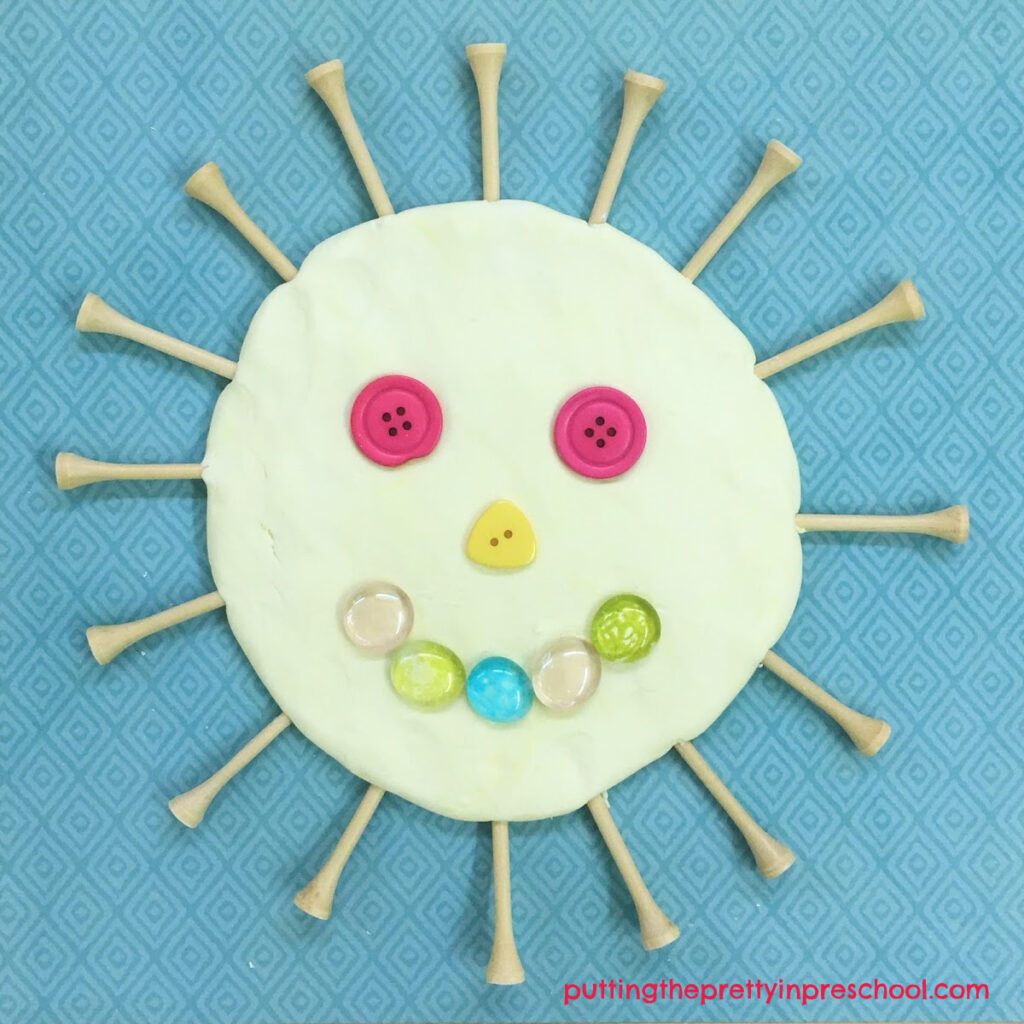 ---
Coconut Playdough Beach Scene
Put together a tray with coconut playdough and beach themed loose parts. Let your little one freely manipulate the playdough and add accessories.
---
Surprise accessory: You may notice the snowmen cookie cutters on this tray. They have a special purpose which will be revealed in a future post.
---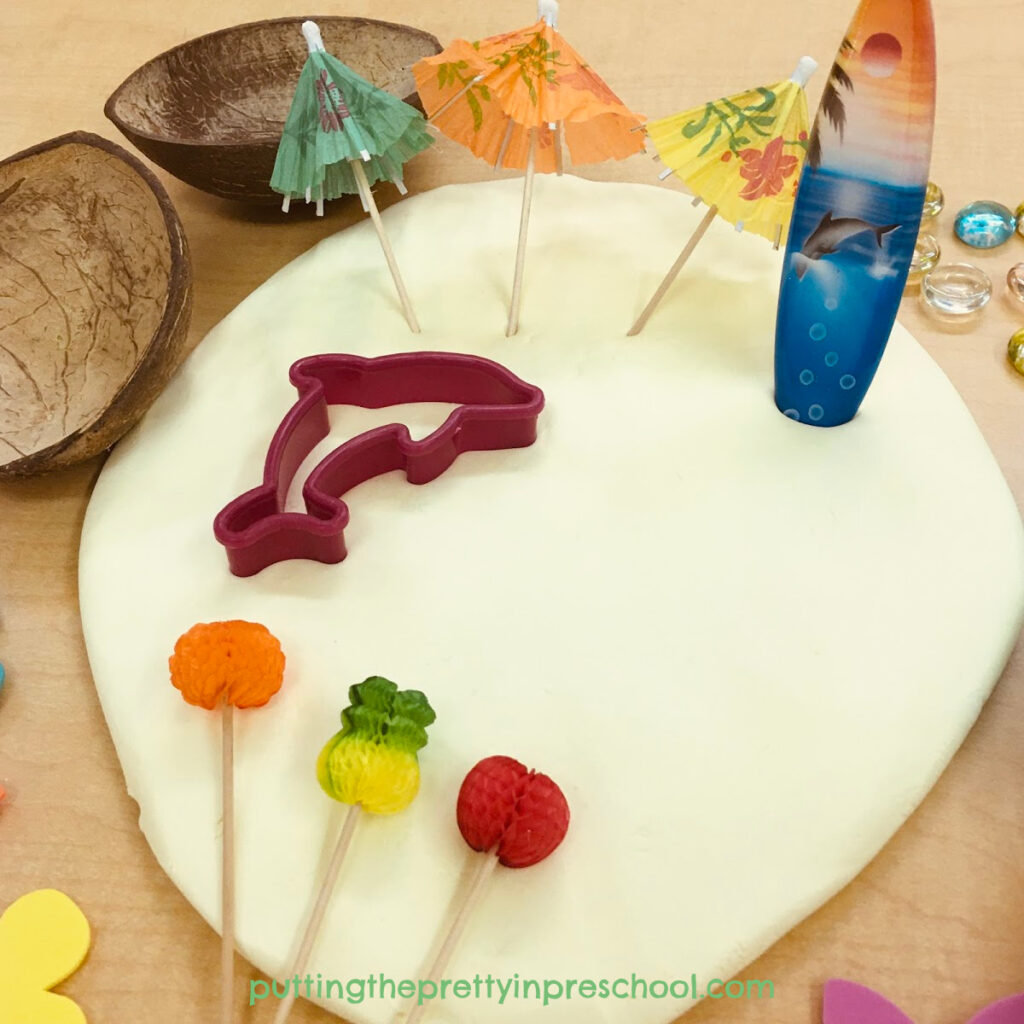 ---
Bonus: The tropical fruit toothpicks add color to the playdough.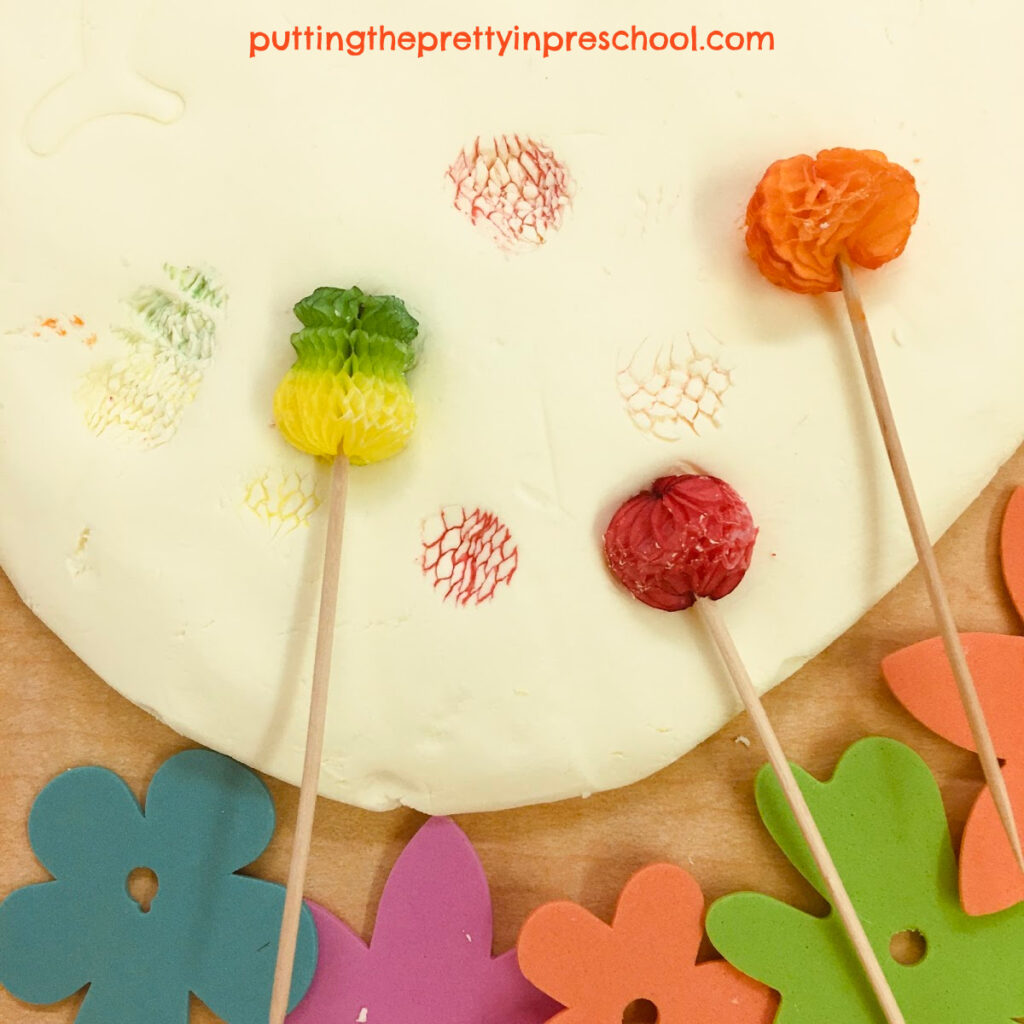 ---
Playdough Ice Cream Cones
Set out all three kinds of playdough along with a scoop and real or plastic ice cream cones. Invite your little learner to add "ice cream" to the cones.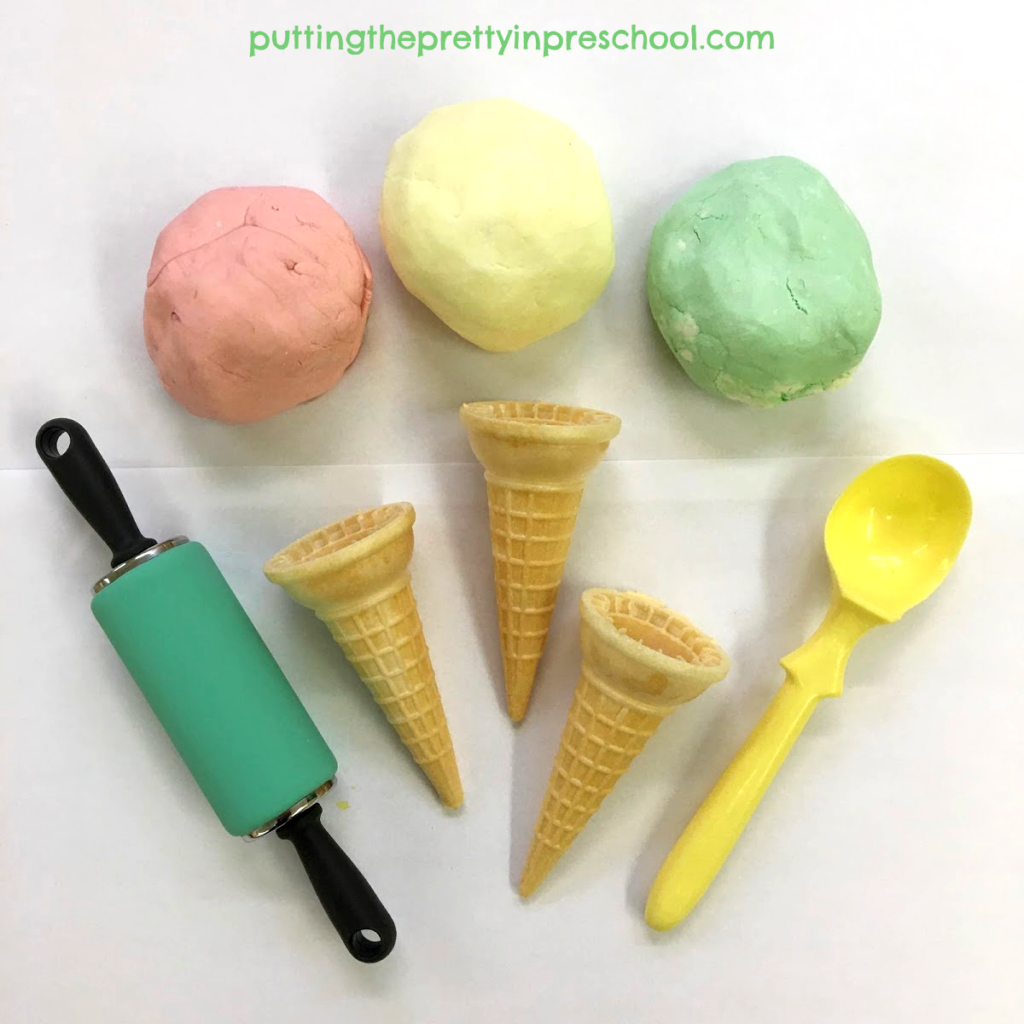 ---
---
Green Apple Slime
Add additional green apple conditioner to the apple perfumed playdough to transform it into slime. Scoop the sludge into a bowl and set it out with a pumpkin and buttons. Allow your little one to explore the new consistency, and embellish the pumpkin with slime and buttons.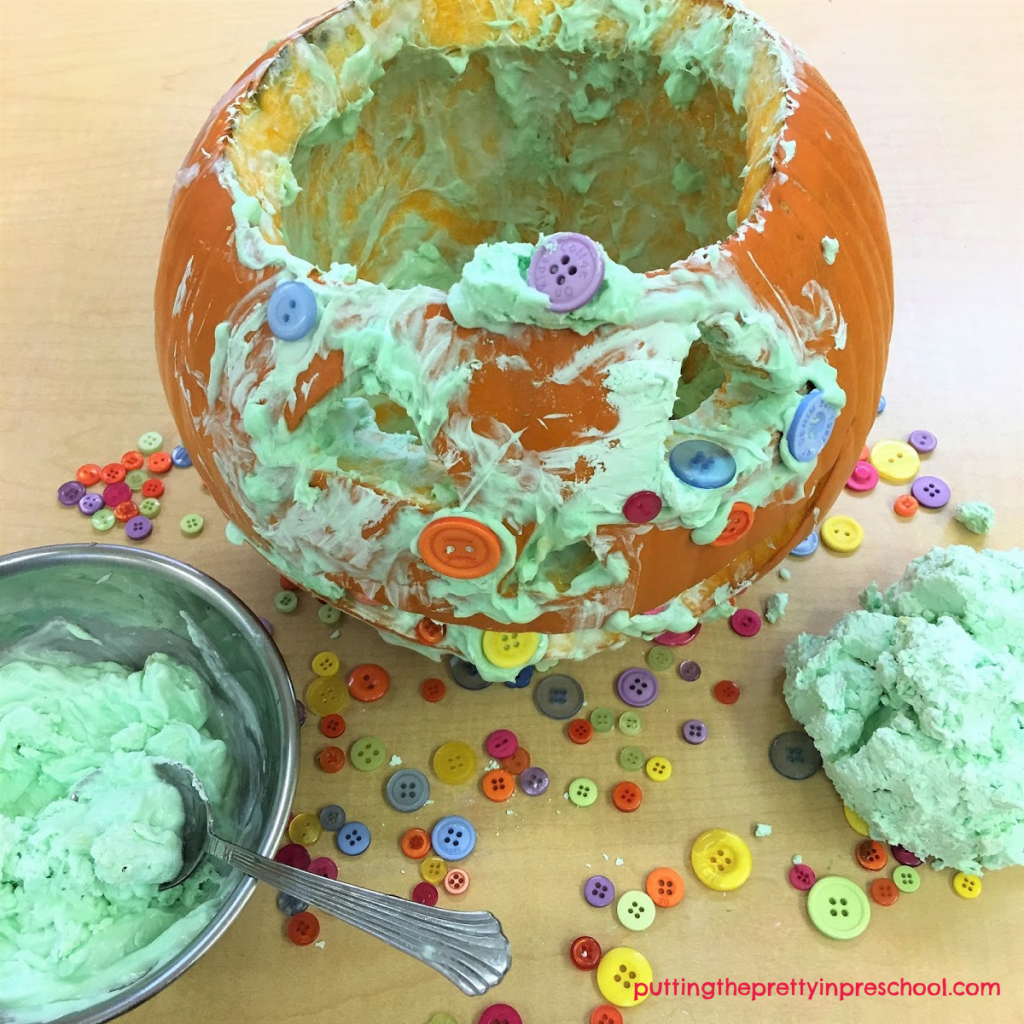 ---
These dreamy scented playdough activities are sure to be a hit with your little learner. Which activity is your favorite? Share below in the comments section.
---
You may also like: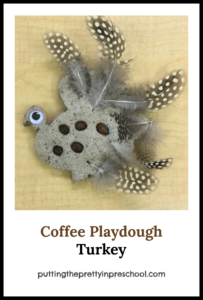 ---
---
Don't forget to share this post to Pinterest or your favorite Social Media channel. Sharing is caring!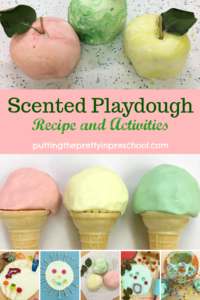 ---
© Annette Kaminsky
Follow me on social media for more ideas: