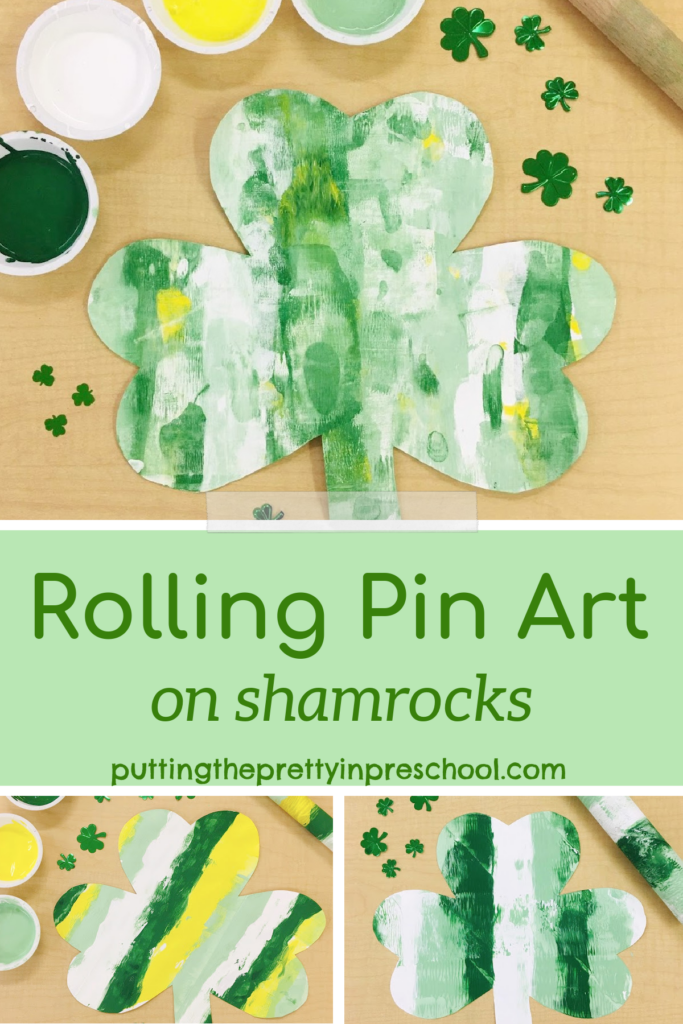 _______
This shamrock rolling pin art project is bound to get a little messy, and that means your little learner is sure to looove it! Shamrocks make an eye-pleasing subject for this process art activity.
_______
Supplies to Collect
green, yellow, and white tempera paint
rolling pins or paper towel rolls
large sheets of sturdy paper
paint containers and spoons
shamrock template
_______
Click here to download a shamrock template.
_______
Shamrock Rolling Pin Art Fun
Set out tempera paints in yellow, white, and shades of green. Invite your little learner to spoon dabs of paint over a paper shamrock.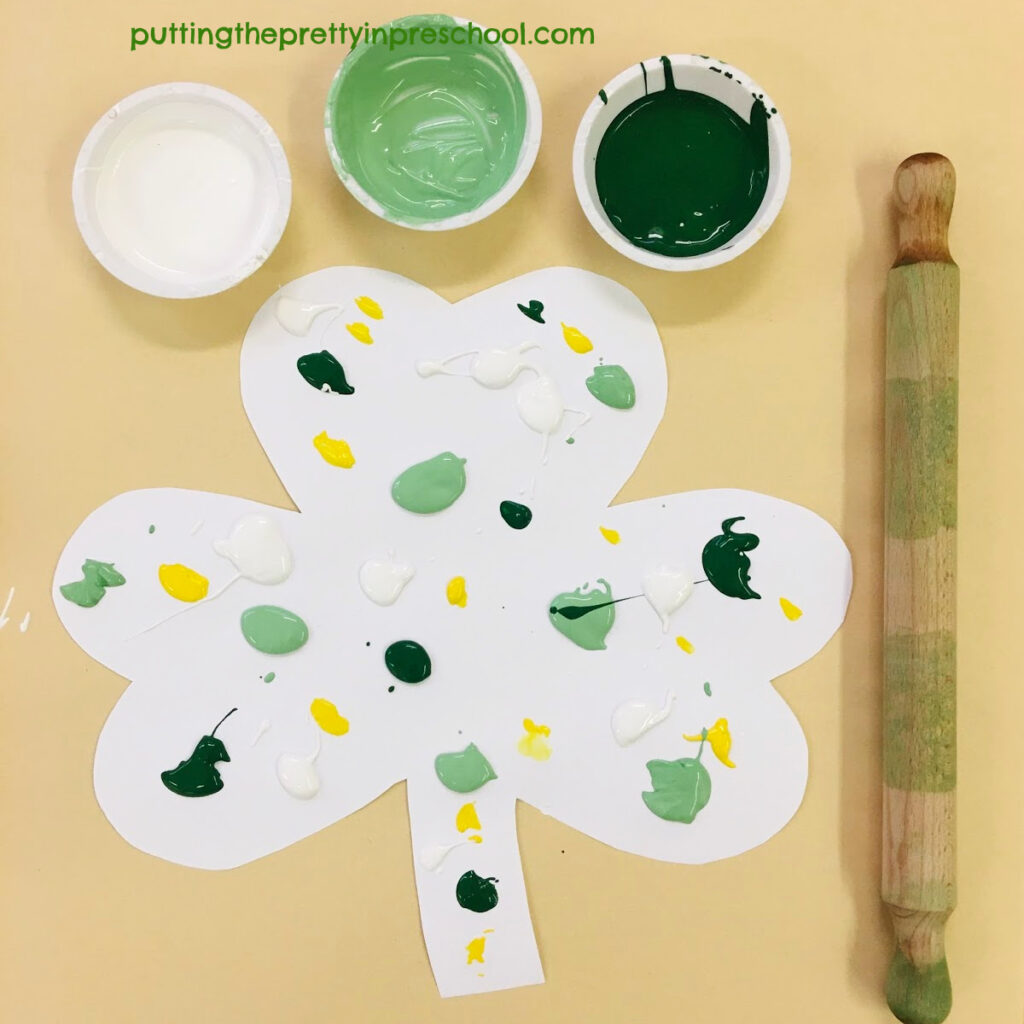 _______
Then ask your little one to roll a rolling pin over the paint.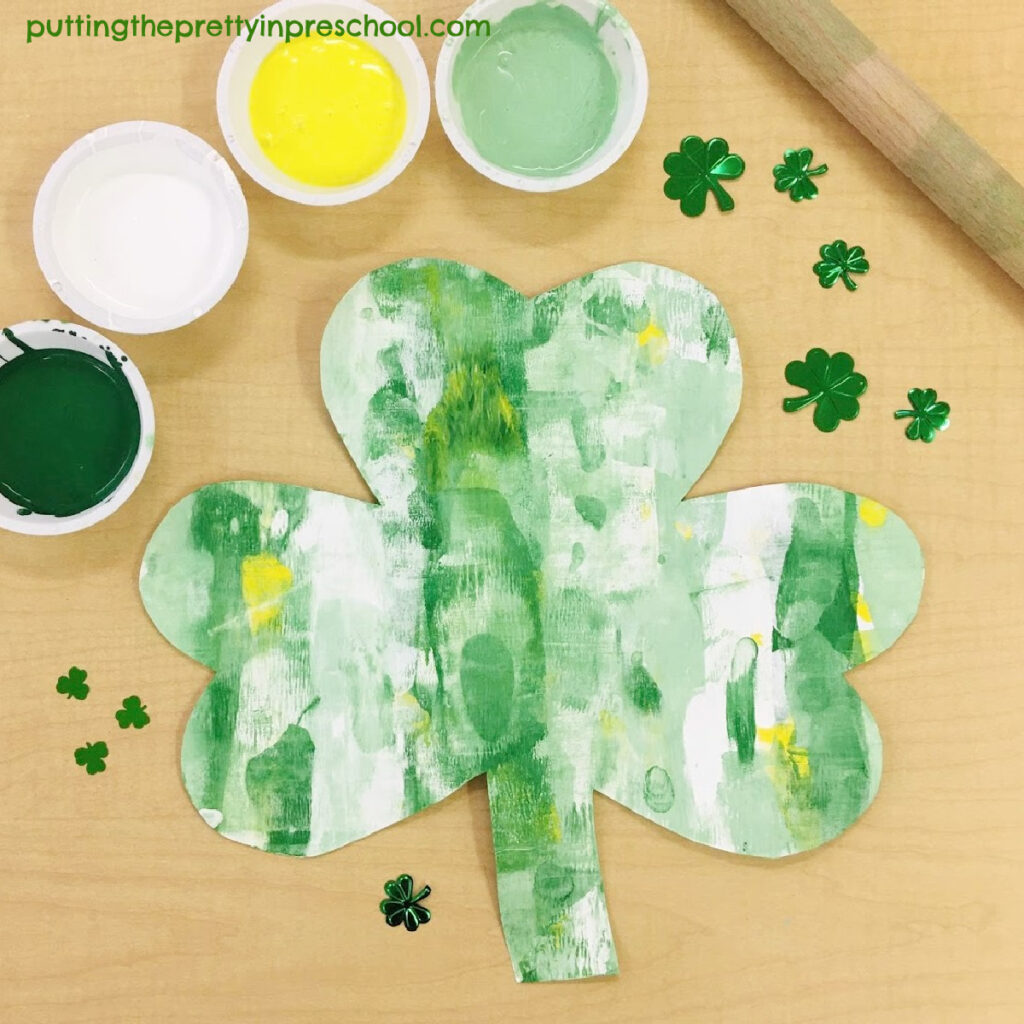 _______
A paper towel roll works well to move paint around too. On the shamrock below, a pattern of paint was spread vertically. Then a paper towel roll was rolled up and down to give the striped effect. There are diagonal lines left from the paper roll on the shamrock…I kind of like them!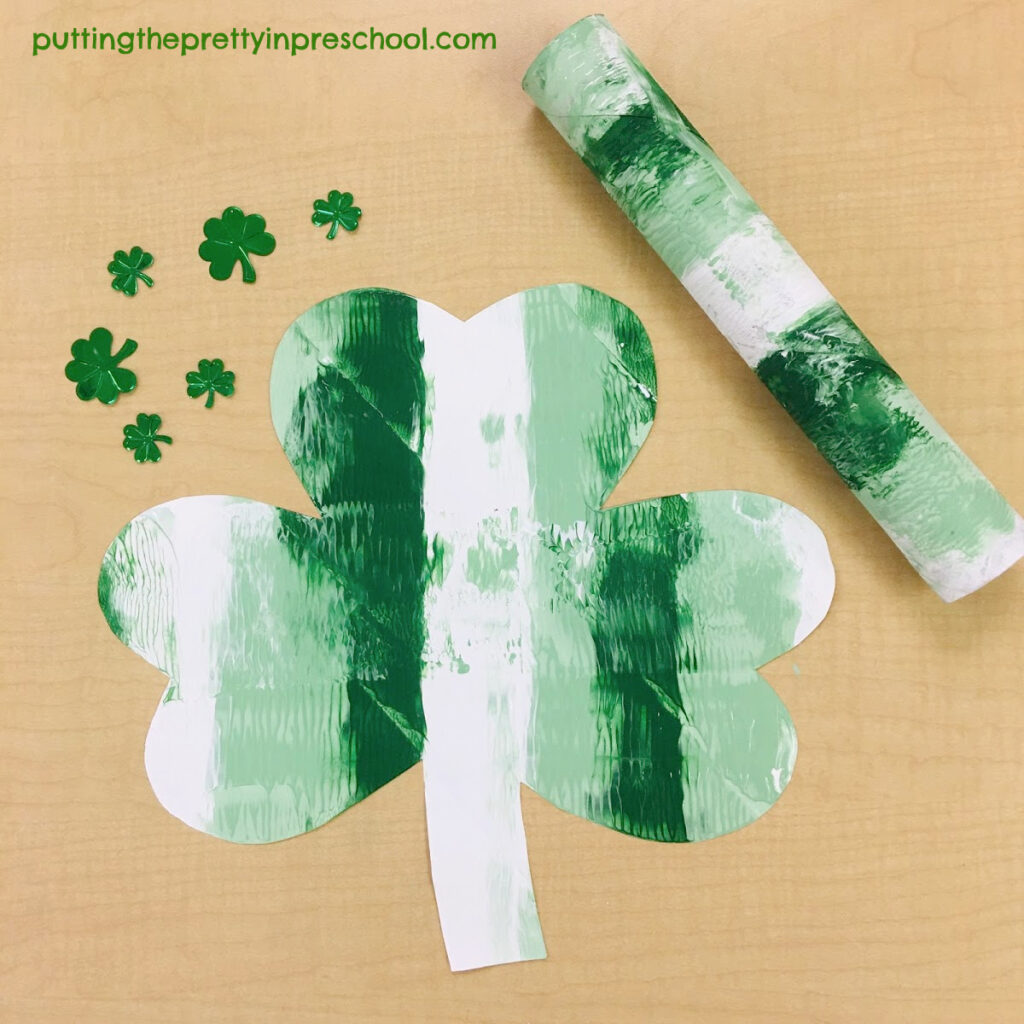 _______
The paint can also be splattered on diagonally, with the rolling pin to squish the paint around positioned the same way.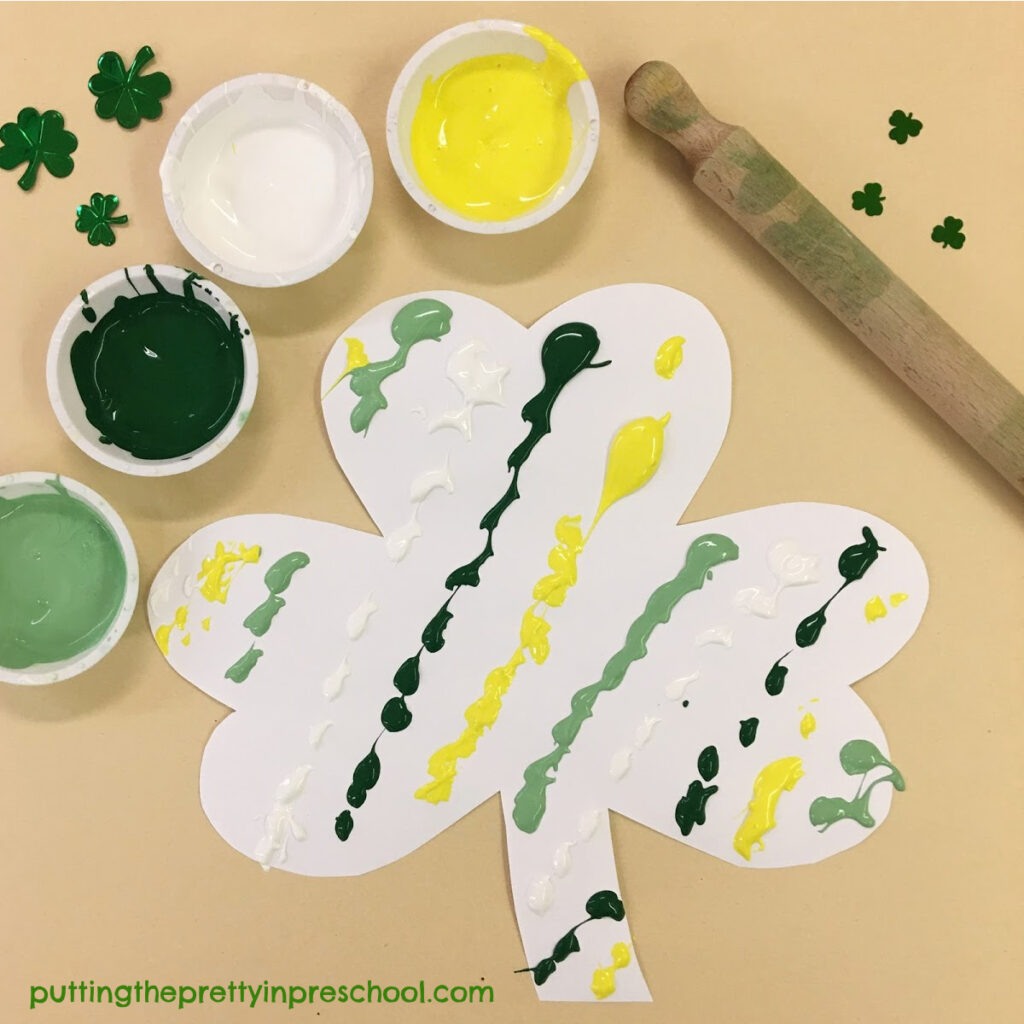 _______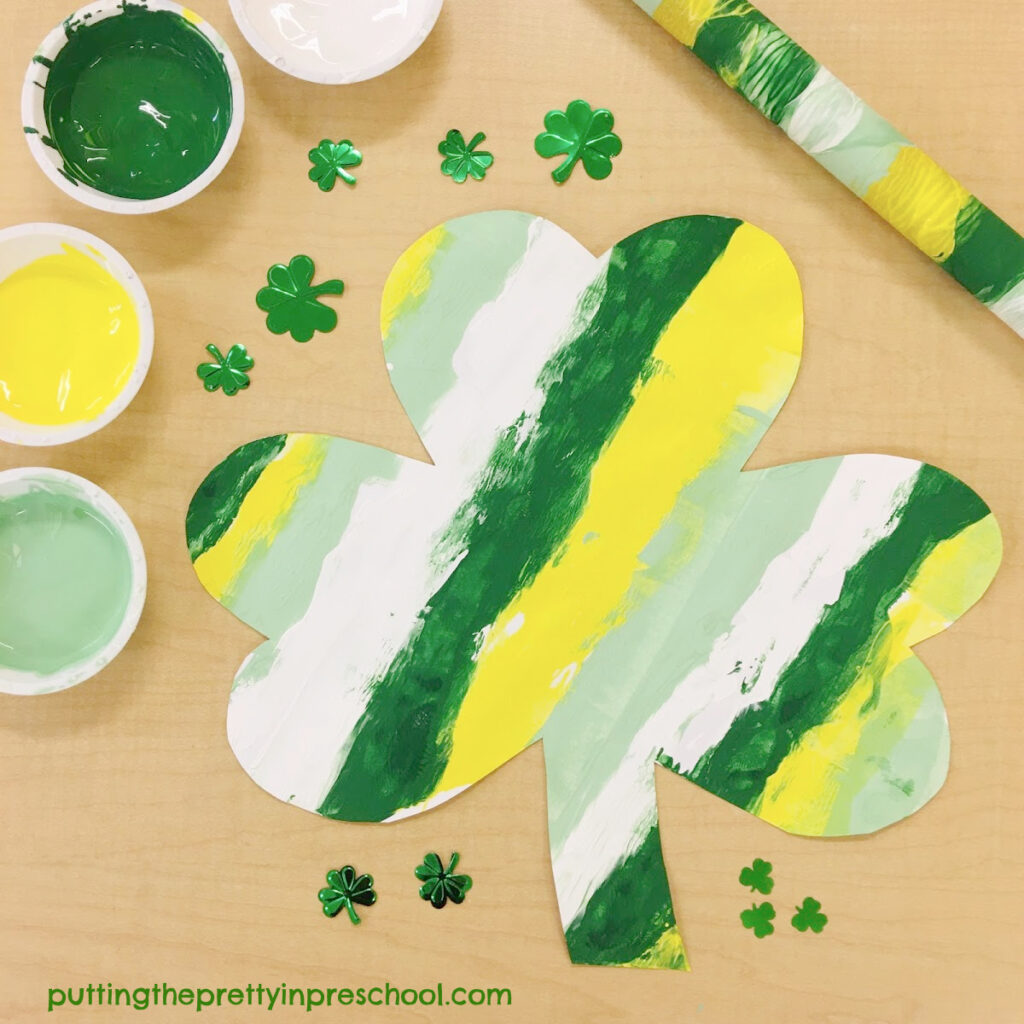 _______
Which shamrock art project do you like best? Leave a comment below.
_______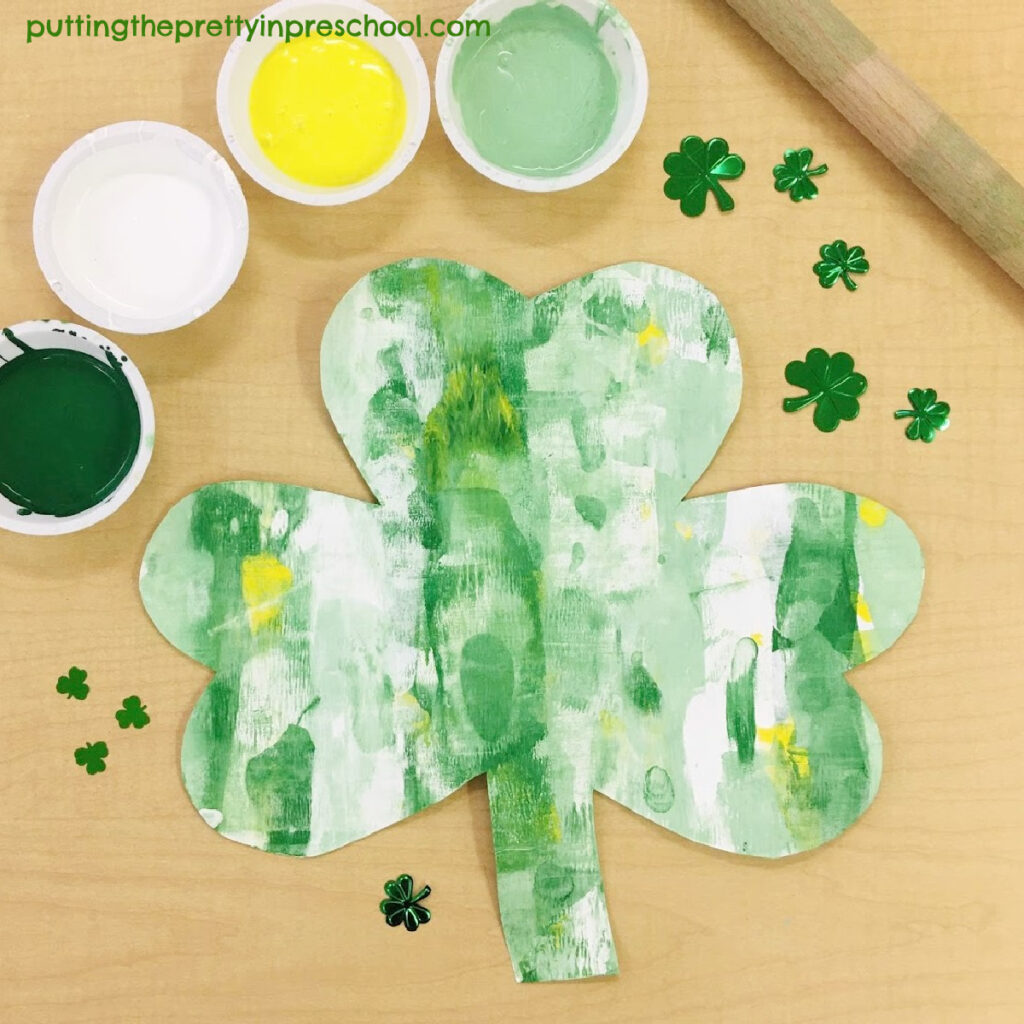 _______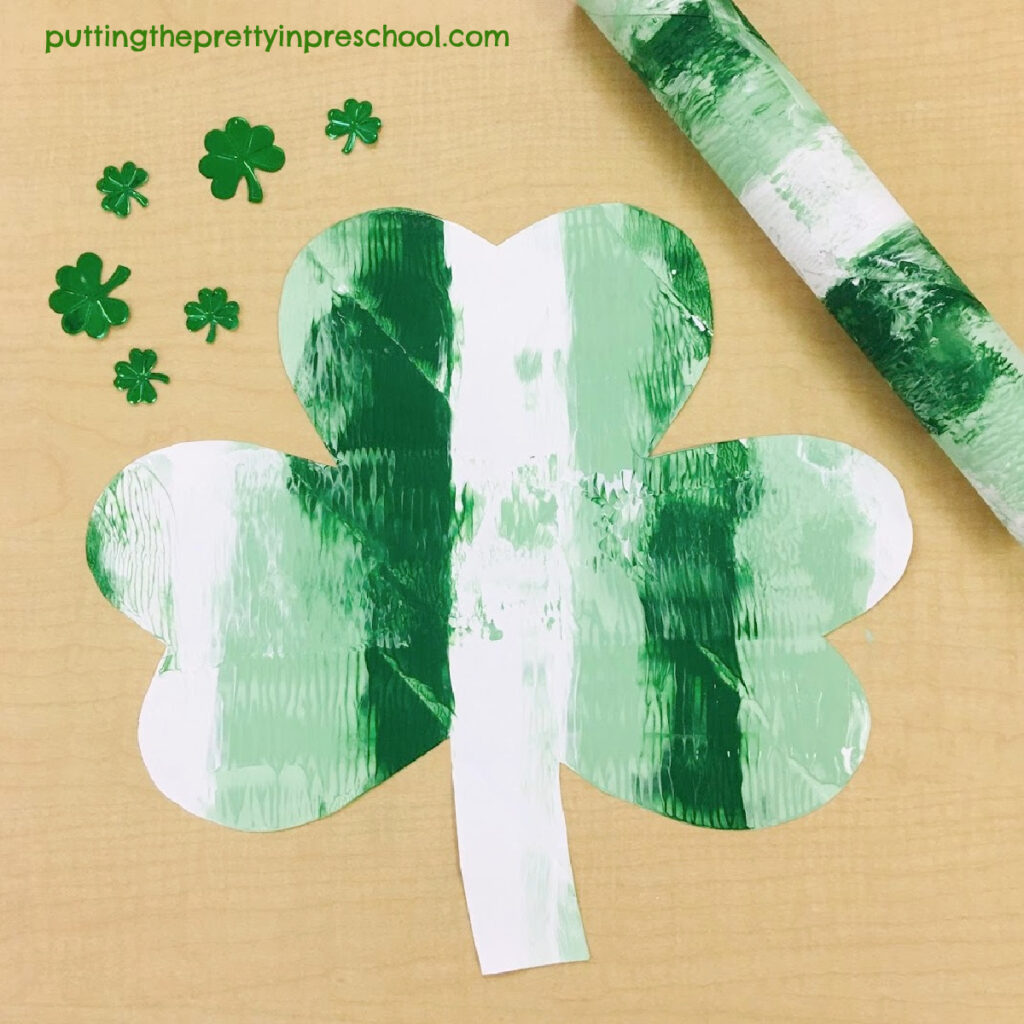 _______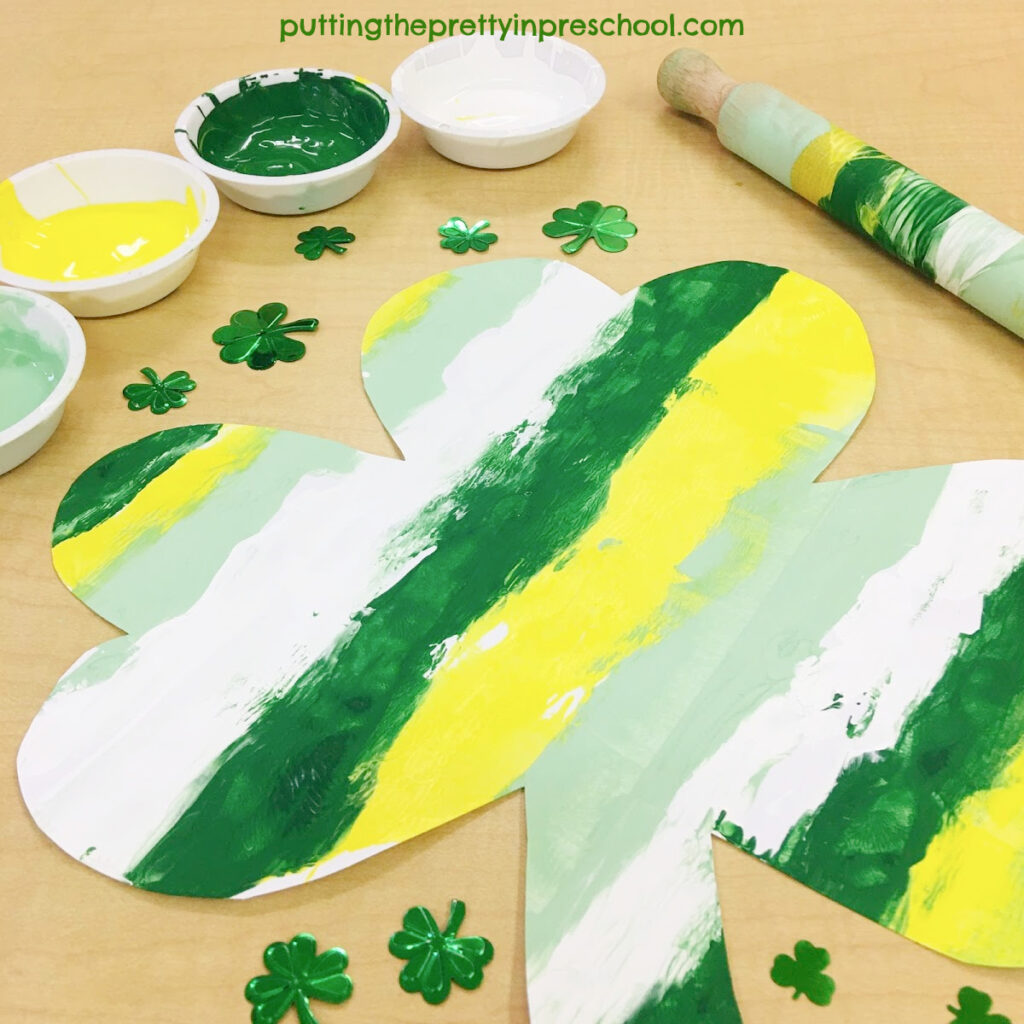 _______
Related:
St. Patrick's Day Painted Shamrock
Crayon Resist Watercolor Shamrock
Scissor Skill Shamrock Collage
St. Patrick's Day Woodland Sensory Bin
St. Patrick's Day Treasure Blocks
St. Patrick's Day Light Table Tray
Shamrock Dissolving Candy Experiment
_______
_______
You may also like: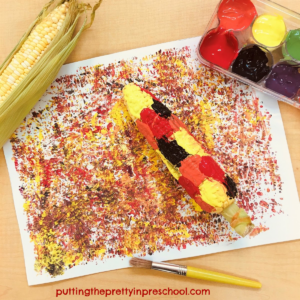 _______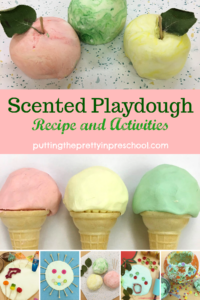 _______
Don't forget to share this post on Pinterest or your favorite social media channel. Sharing is caring!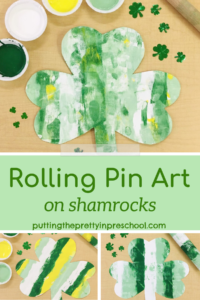 _______
© Annette Kaminsky March 16, 2021
_______
Follow me on social media for more ideas: