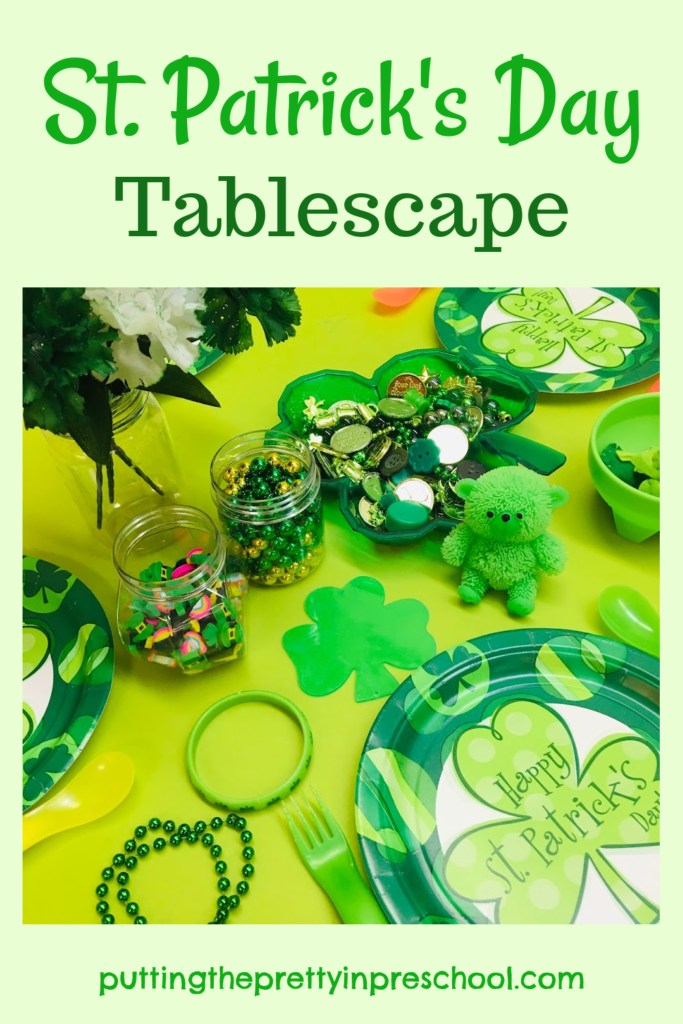 _______
My preschoolers love loose parts. One of the places they especially enjoy using them is in the play kitchen. Lately, unless loose parts are added to the center, they aren't too impressed. And so for the first few weeks of March. I set up this St. Patrick's Day tablescape.
_______
Follow me on Pinterest for more early learning ideas.
_______
Supplies To Collect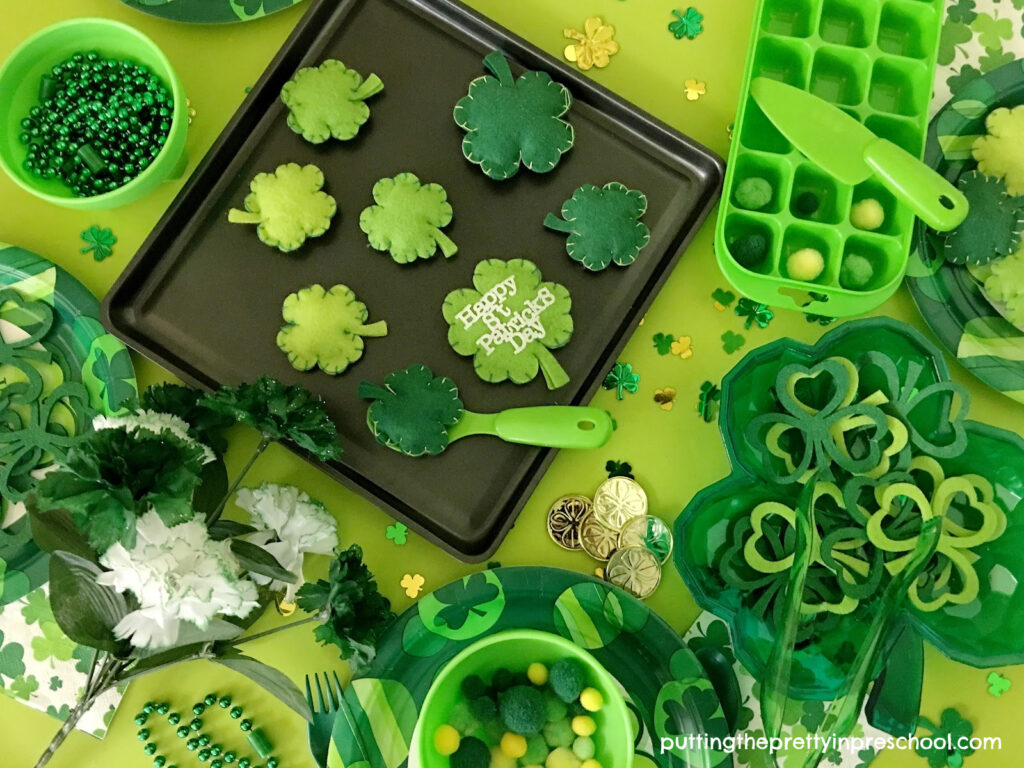 _______
Here are table décor and loose parts to gather for an eye-popping St. Pat's tablescape. You can go all out in adding accessories or just choose a few items.
shamrock-themed plates, cups, napkins, and serving tray
green bowls, serving utensils, and ice cube tray
orange, green, and yellow cutlery
plastic shamrock "coasters"
yellow, green, and orange fruit and vegetable play food
felt "cookies and pretzels"
green buttons, bottlecaps, eggs, and marbles
leprechaun hat, rainbow, and shamrock erasers
green beads and bead strips cut from garland
yellow and green pom poms
gold and green coins
light up green teddy bear
St. Patrick's Day necklaces and bracelets
metallic shamrock table scatter
white and green carnations in a plastic jar vase
green or orange plastic tablecloth
_______
The St. Patrick's Day Tablescape
Arrange the table décor and loose parts on toy shelves and in play kitchen appliances. There will be many inviting pieces for early learners to explore and use.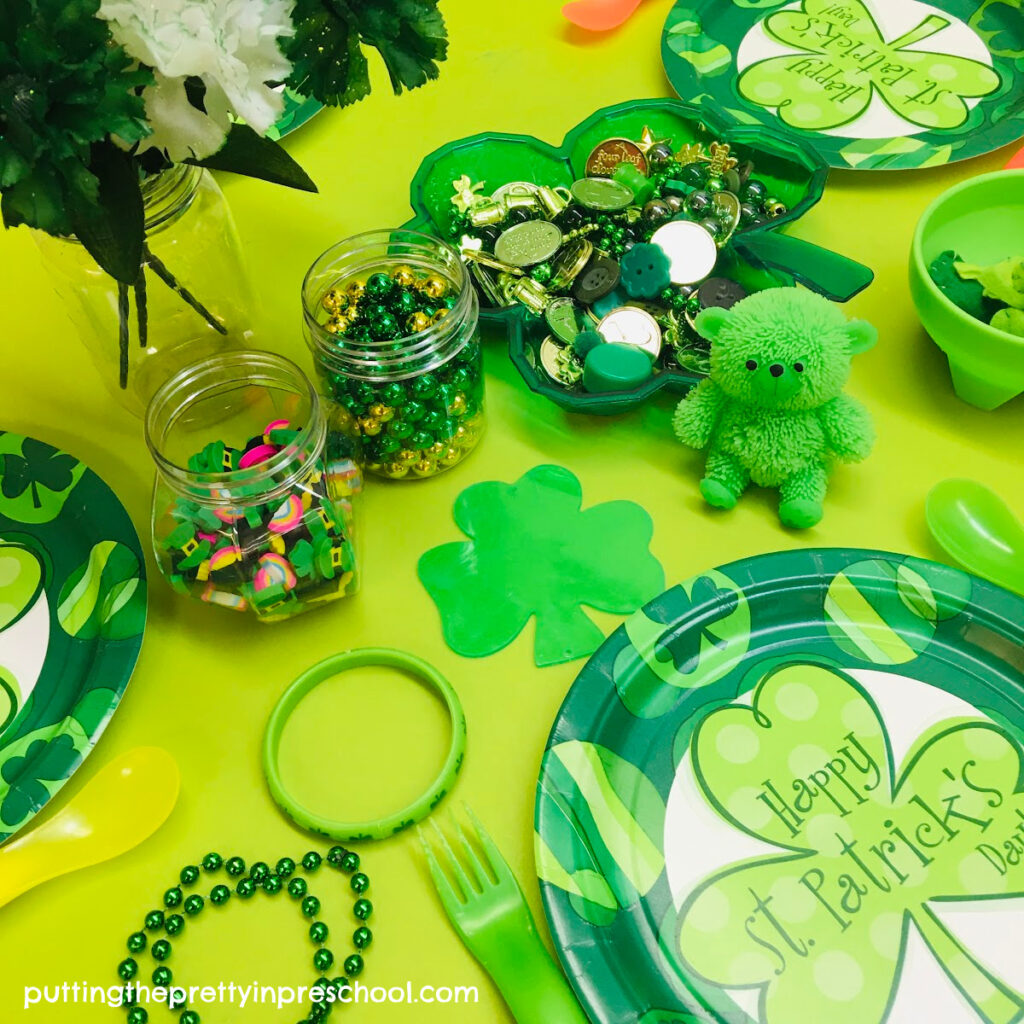 _______
The tablescape above is mostly done in shades of green with a little bit of gold. In the set-up below, an orange tablecloth and green, yellow, and orange produce add color to the play center.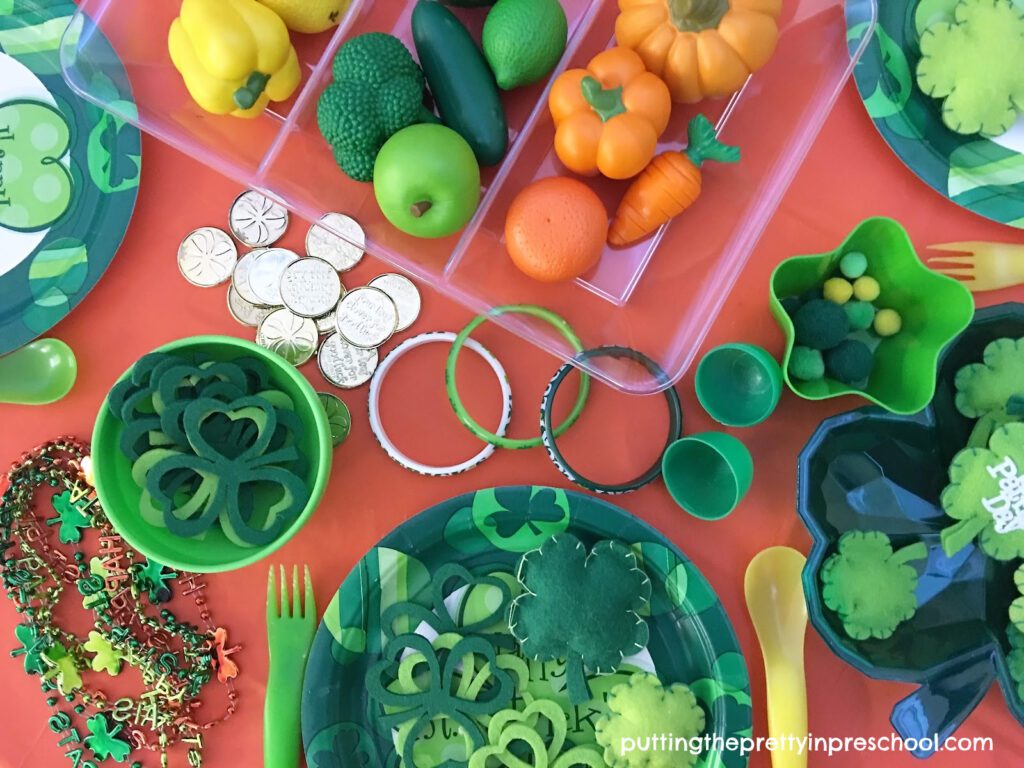 _______
Including a variety of loose parts allows children to use their imagination in dramatic play. Garland strips become green noodles, marbles transform into pickles, and pot of gold erasers are served as popcorn. Other pieces are used to make cake batter for a triple-layer cake. This serves up a whole lotta fun!
As said earlier, it is okay to set out just a few of the above supplies. They will add interest to dramatic play activities, and help your early learners join in on celebrating St. Patrick's Day.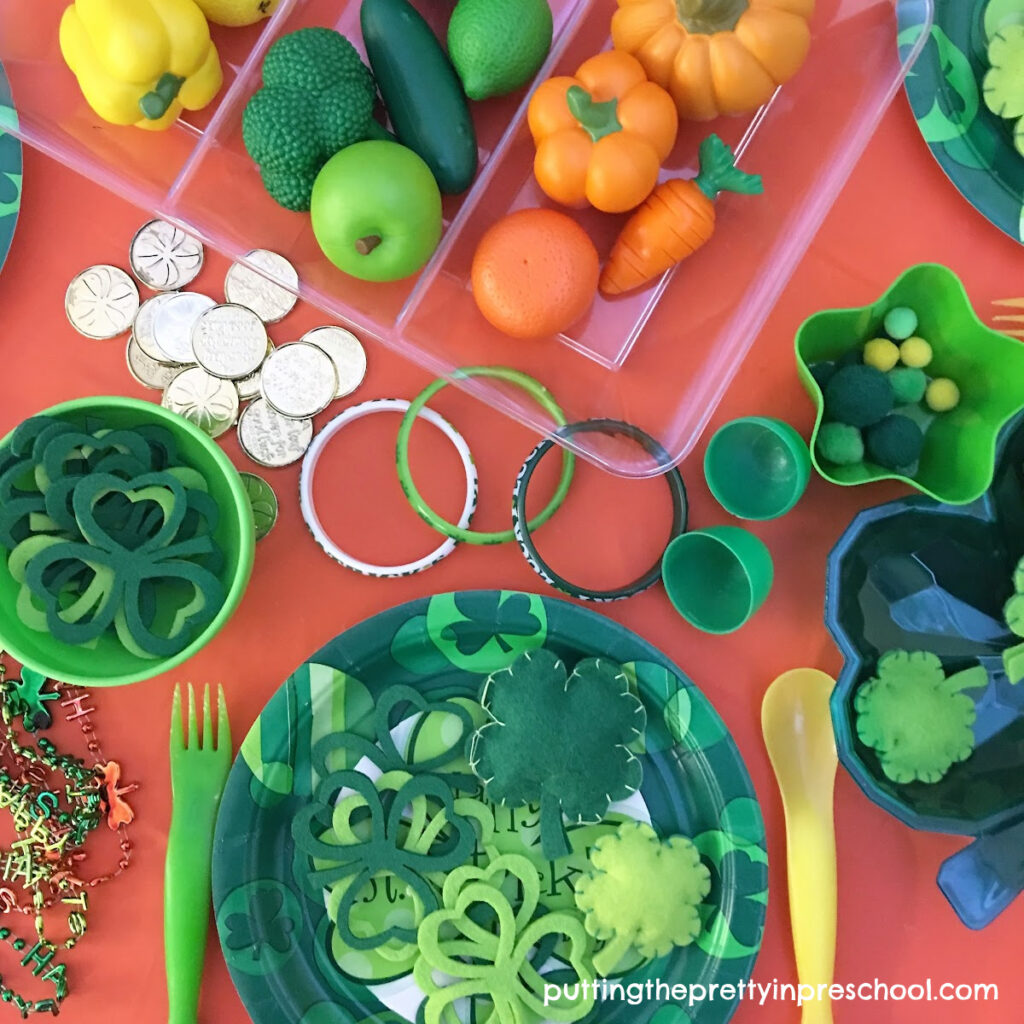 _______
Related: St. Patrick's Day Store
_______
_______
You may also like: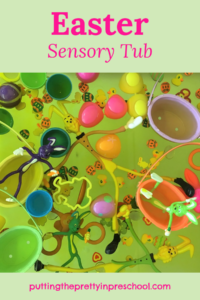 _______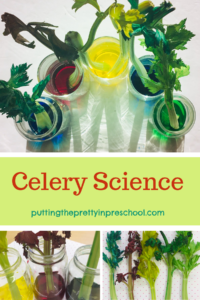 _______
Don't forget to share this post on Pinterest or your favorite social media channel. Sharing is caring!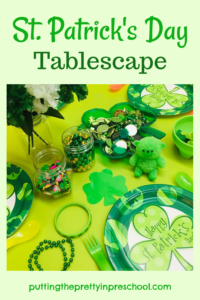 _______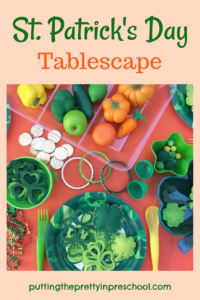 _______
© Annette Kaminsky March 16, 2022
_______
Follow me on social media for more ideas: