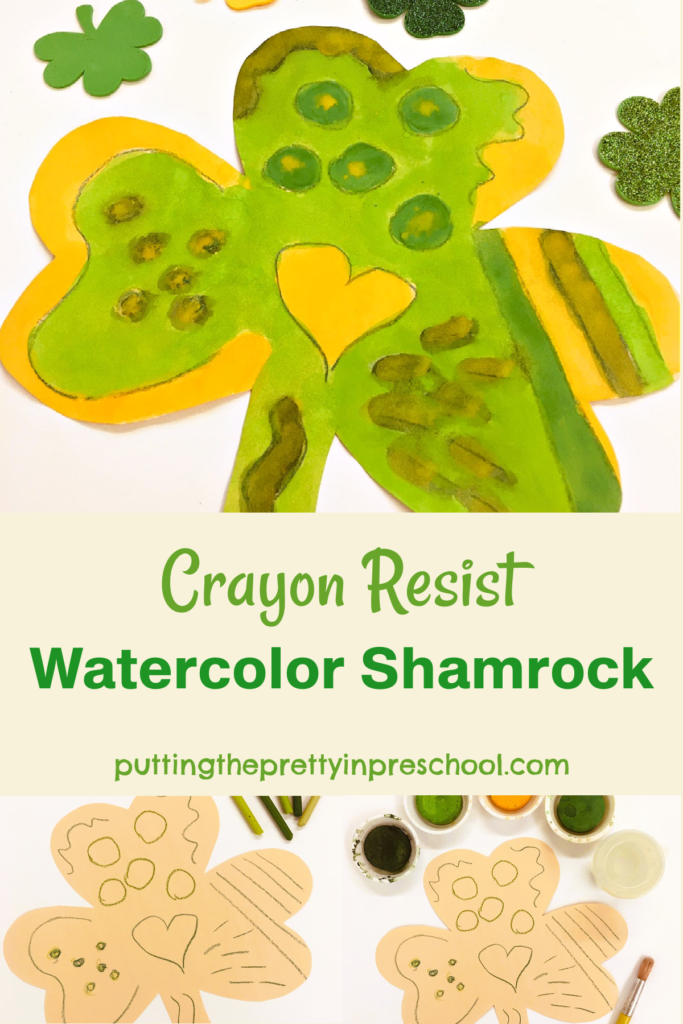 _______
They say "variety is the spice of life," and it is certainly true in this art project. The crayon resist watercolor shamrock features variety in line, shape, and color. The project is easy for little learners to do, and is great for language development.
_______
Follow me on Pinterest for more early learning ideas.
_______
Supplies to Collect
12 inch x 18 inch manila paper
crayons in shades of green
tempera blocks (paint pucks) in gold and shades of green
paint cups
paint brushes and pots
scissors
_______
The Crayon Resist Watercolor Shamrock Process
Cut large shamrocks out of manila paper. (This is a sturdy cream-colored paper that comes in larger sizes and is economical to buy.)
Note: Cardstock or construction paper can be substituted for manila paper.
Use crayons in shades of green to decorate a sample shamrock with dots, lines, and shapes.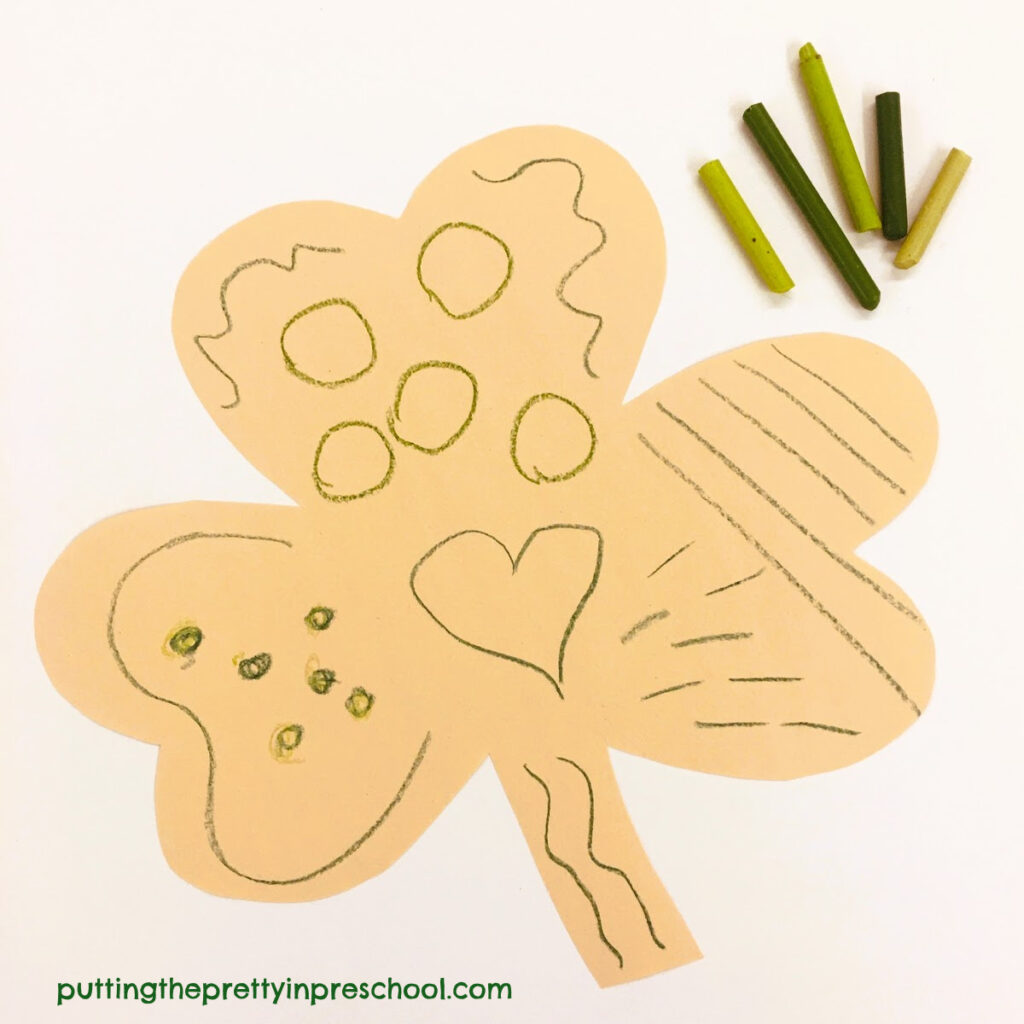 _______
In my demo, there are wavy and curvy lines and straight ones. There are dots and circles, and stripes and dashes. A heart fills the center.
Show the crayoned shamrock to your little learners, highlighting the variety of lines and shapes.
Invite little learners to draw their own crayon designs on a shamrock.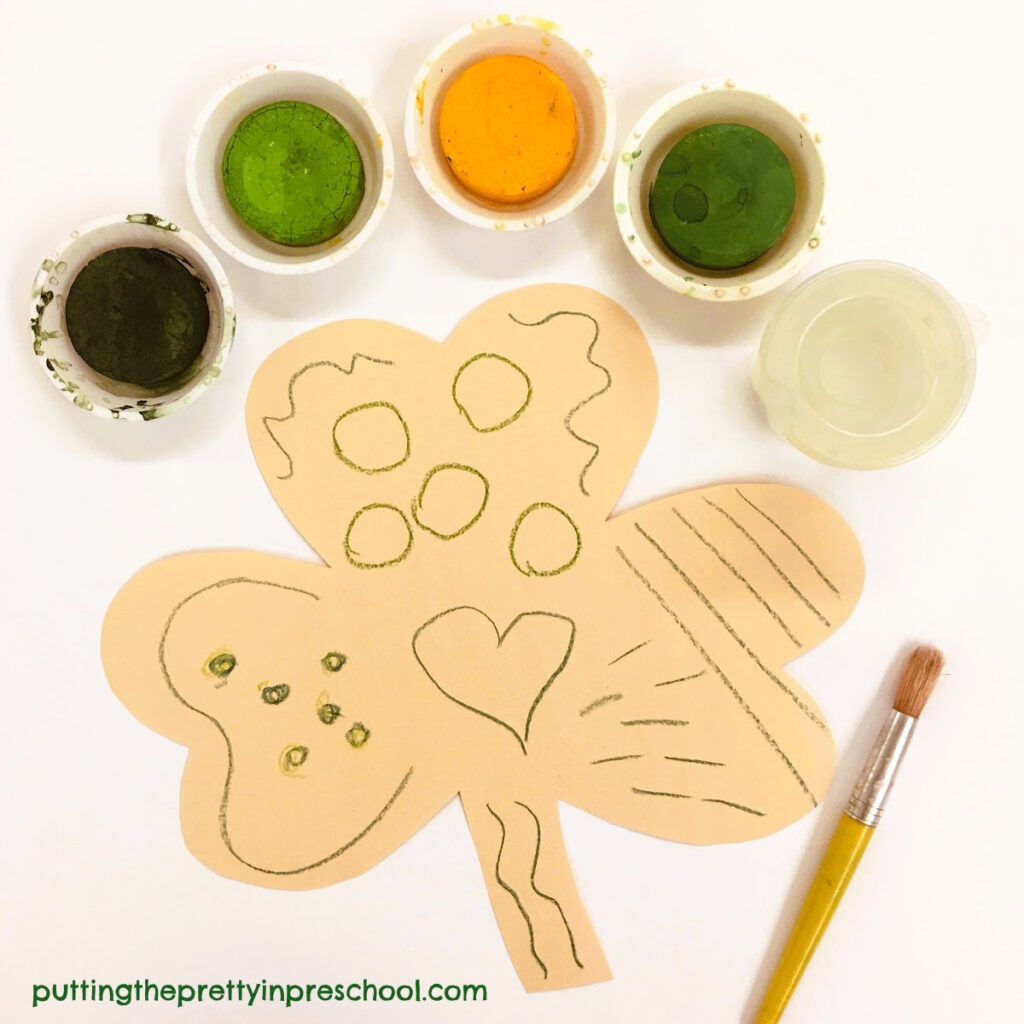 _______
Then have them add watercolors using tempera block paints in yellow and shades of green. Encourage children to rinse their brushes in water between colors.
Draw attention to darker and lighter paint shades. Discuss hues with words such as lime green, apple green, emerald green, and forest green. Use descriptive words that match the paint colors you have available.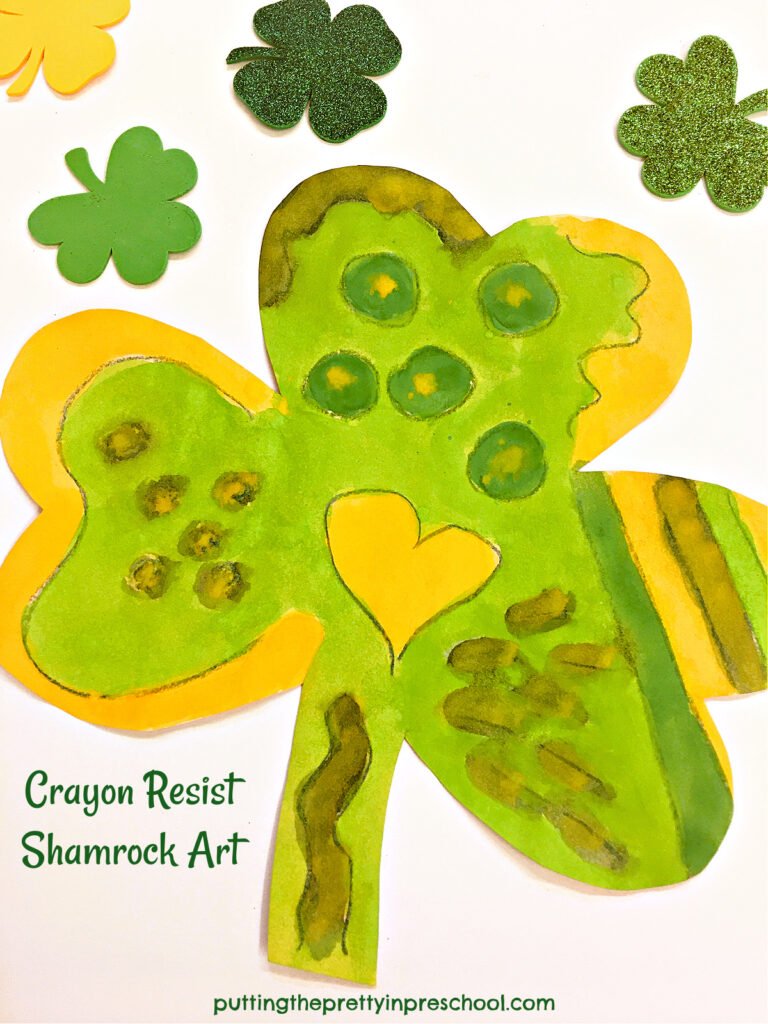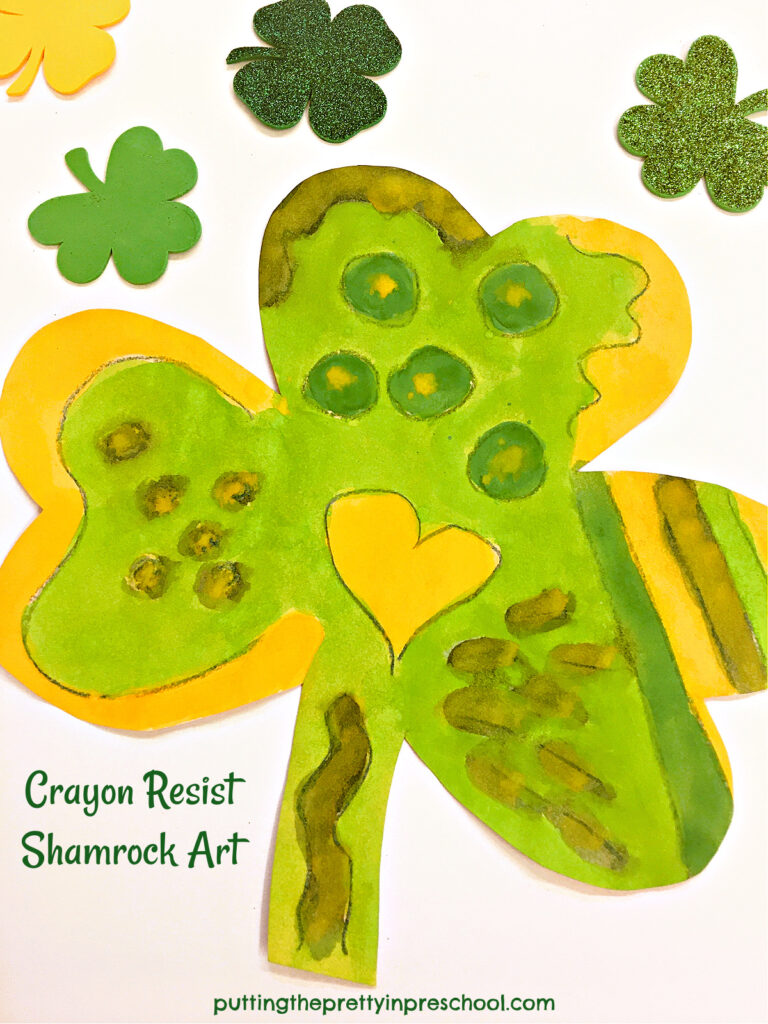 _______
Note: Liquid watercolors or water with food coloring mixed in can be used instead of tempera paint blocks.
After the paintings dry, you could add on an Irish St. Patrick's Day blessing.
This is a simple two-step art activity that all children can do. A younger child's paint added scribble drawing looks just as stunning as an older child's project with more defined lines and shapes. This is especially true if a variety of shades of crayons and paints are used.
_______
Related: Shamrock Rolling Pin Art
_______
_______
You may also like:
Scissor Skill Shamrock Collage
_______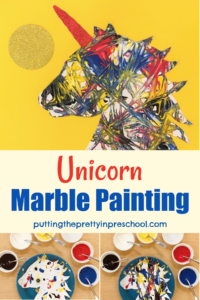 _______
Don't forget to share this post on Pinterest or your favorite social media channel. Sharing is caring!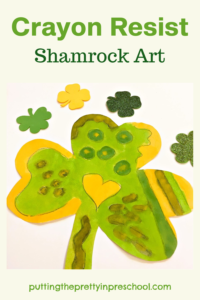 _______
© Annette Kaminsky   March 17, 2022
_______
Follow me on social media for more ideas: