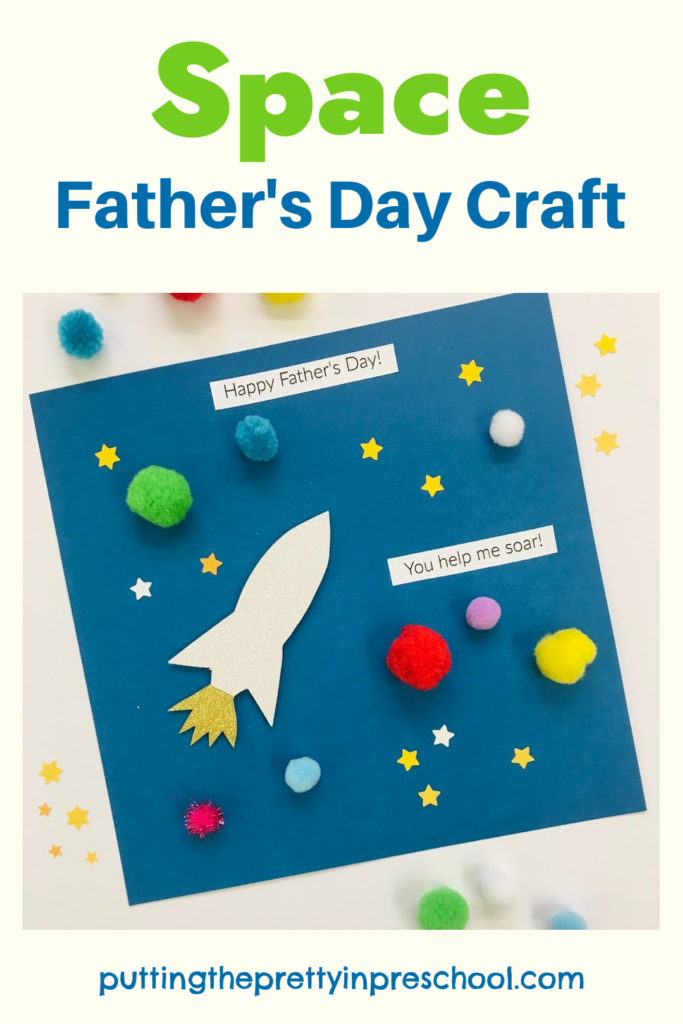 _______
If you need a last-minute Father's Day craft that brings a WOW factor, this Space Father's Day craft is for you! Your child will love using pompoms in the craft.
_______
Follow me on Pinterest for more early learning ideas.
_______
Supplies To Collect
This whole craft can be made in construction paper and/or painted paper, but will look extra special with the following supplies:
12-inch x 12-inch dark blue or black construction paper
pompoms in various colors
cardstock in white and shades of yellow
white glitter cardstock
gold glitter cardstock
star paper punch
scissors
white glue
glue stick
double-sided tape
black felt pen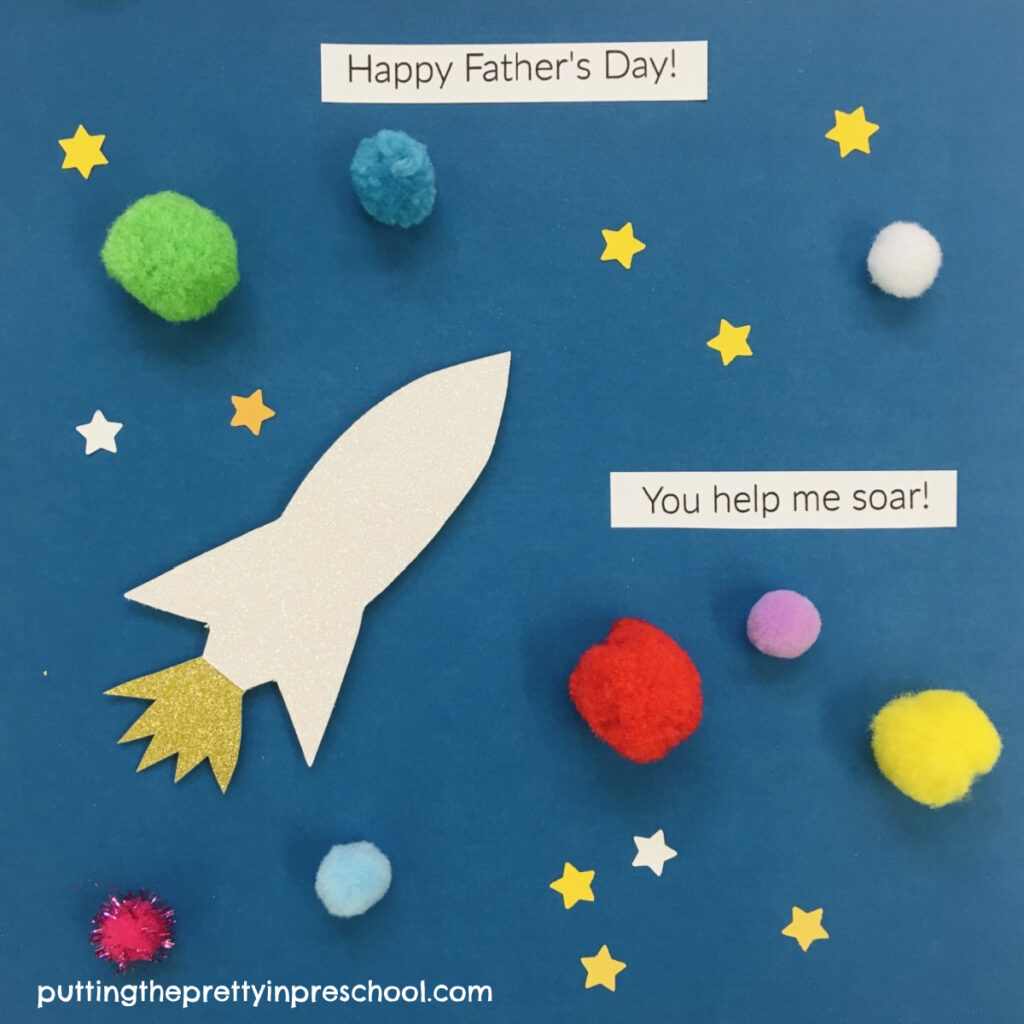 _______
Preparing The Craft
First, cut a spaceship from white iridescent cardstock, and "steam" from gold glitter cardstock. Glue together.
Next, with a star paper punch, punch stars from white and yellow cardstock.
Then gather a selection of pompoms in various colors and sizes to represent planets in our solar system.
Add double-sided tape to the back of the spaceship. This will give it a raised look on the craft, helping it stand out.
Finally, write a Father's Day greeting and the words "You help me soar" with a black felt pen on strips of white cardstock, or use computer-printed messages.
_______
Making The Space Father's Day Craft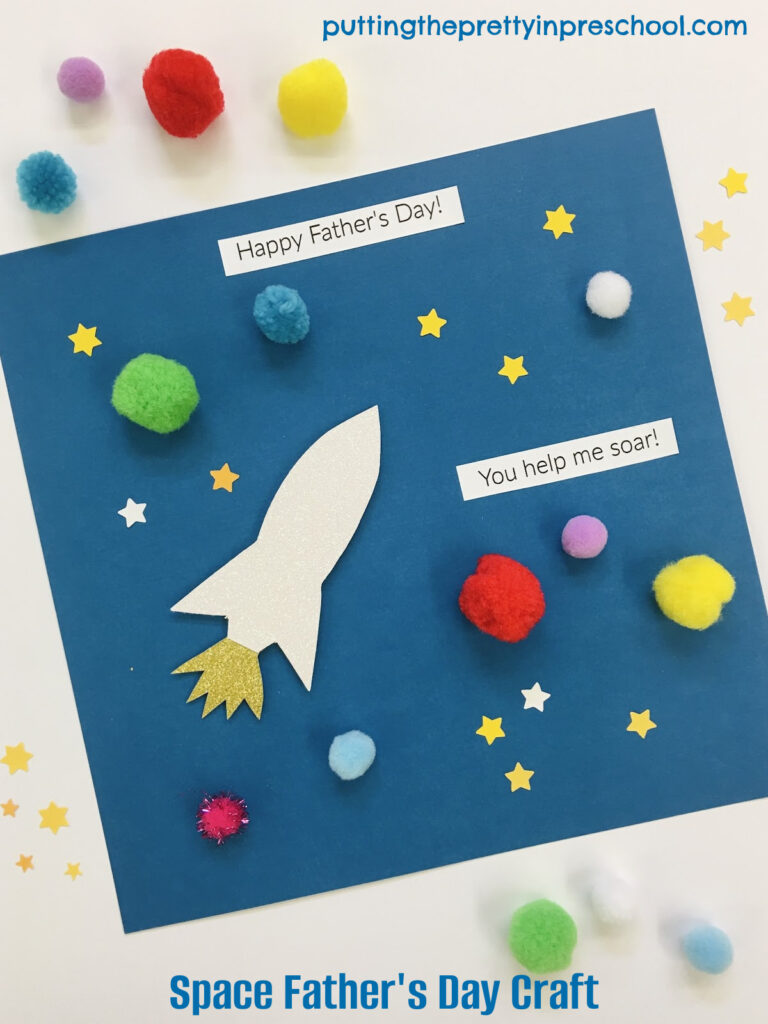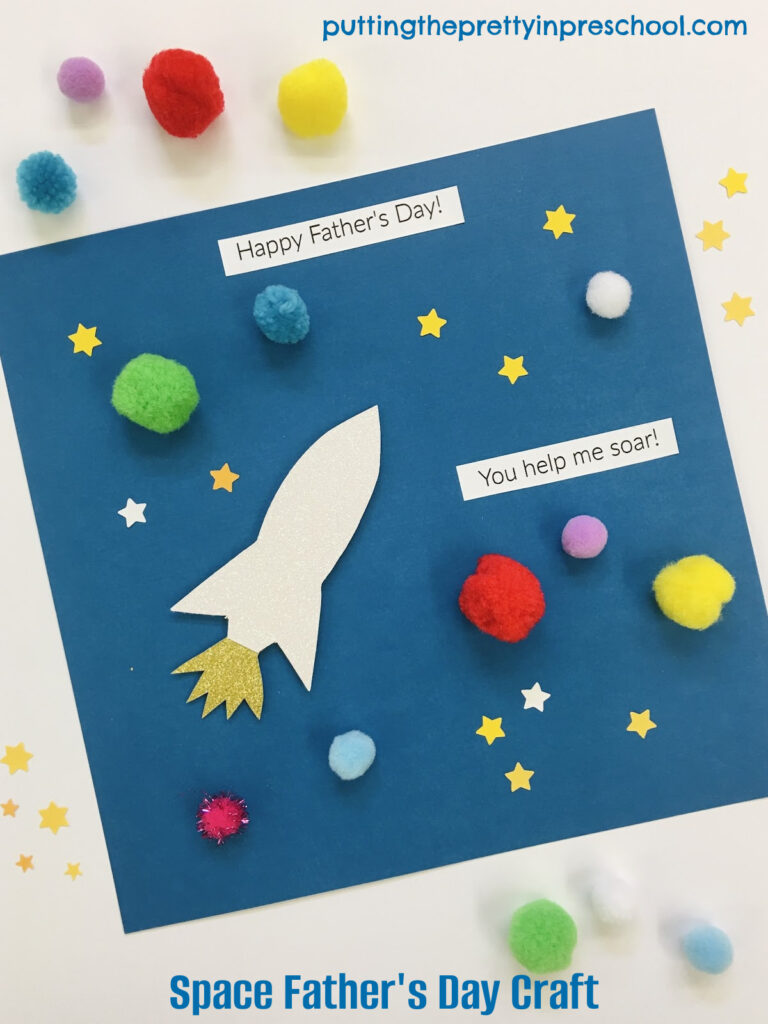 _______
Invite your child to adhere the spaceship to a sheet of dark blue or black 12-inch square cardstock. This size paper gives a nice large canvas to work on.
Add glue to a small food container lid or paper plate. Have your child dip their pompom planets in glue and stick them around the spacecraft on the paper. Your child will love the chance to use soft, fluffy pompoms.
Ask your child to adhere punched stars in the sky with a glue stick.
Glue the Father's Day greetings to the picture where there is space to do so.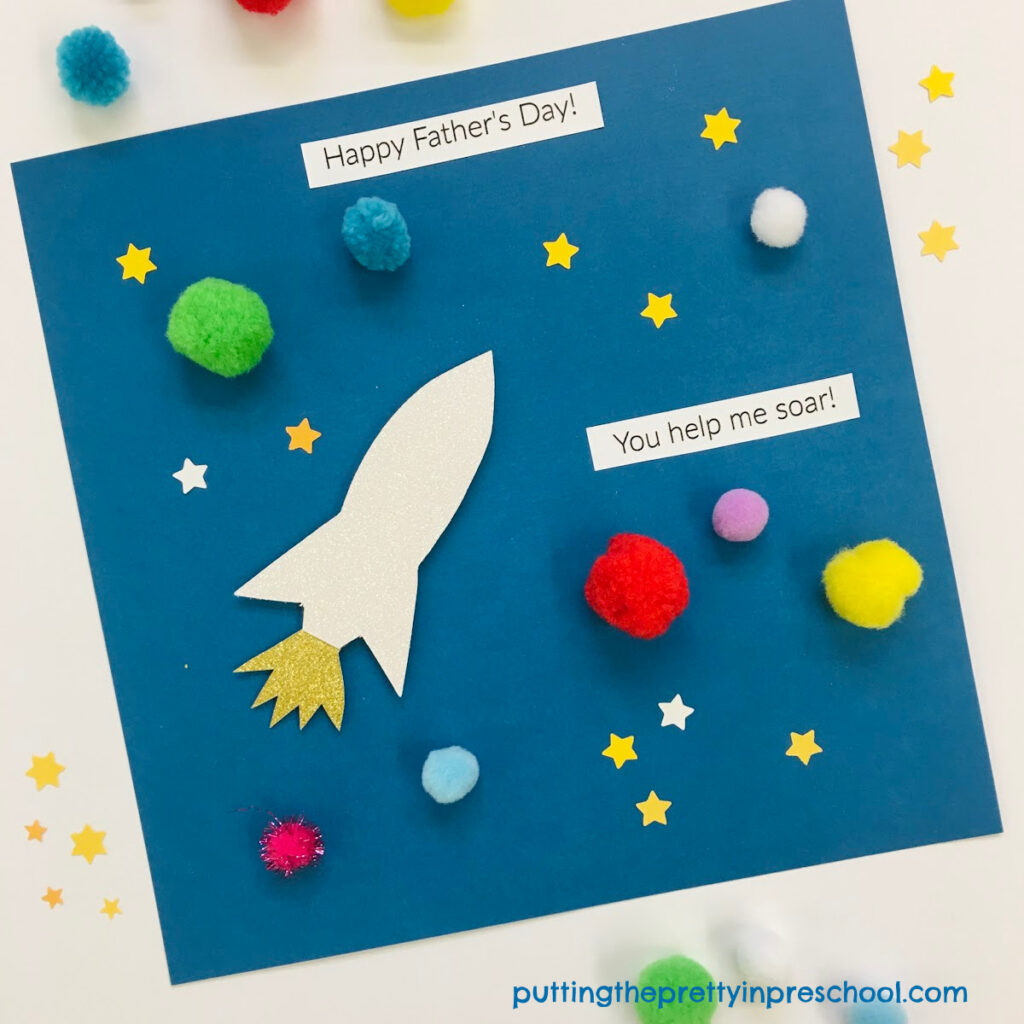 _______
This colorful, easy craft can be made for a father or a father figure for Father's Day. Or it can be adapted to give to a special person any time of the year.
_______
Related: Super Hero Activities
_______
_______
You may also like: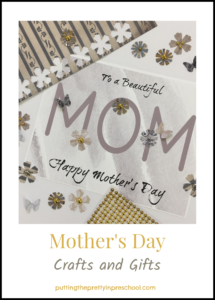 _______
Ninja Theme Facts And Activities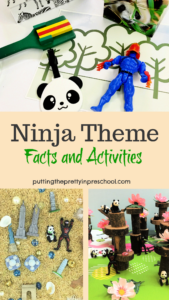 _______
Don't forget to share this post on Pinterest or your favorite social media channel. Sharing is caring!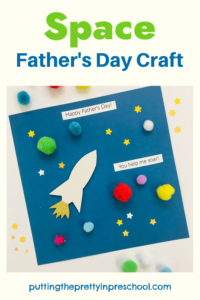 _______
© Annette Kaminsky June 18, 2022
_______
Follow me on social media for more ideas: