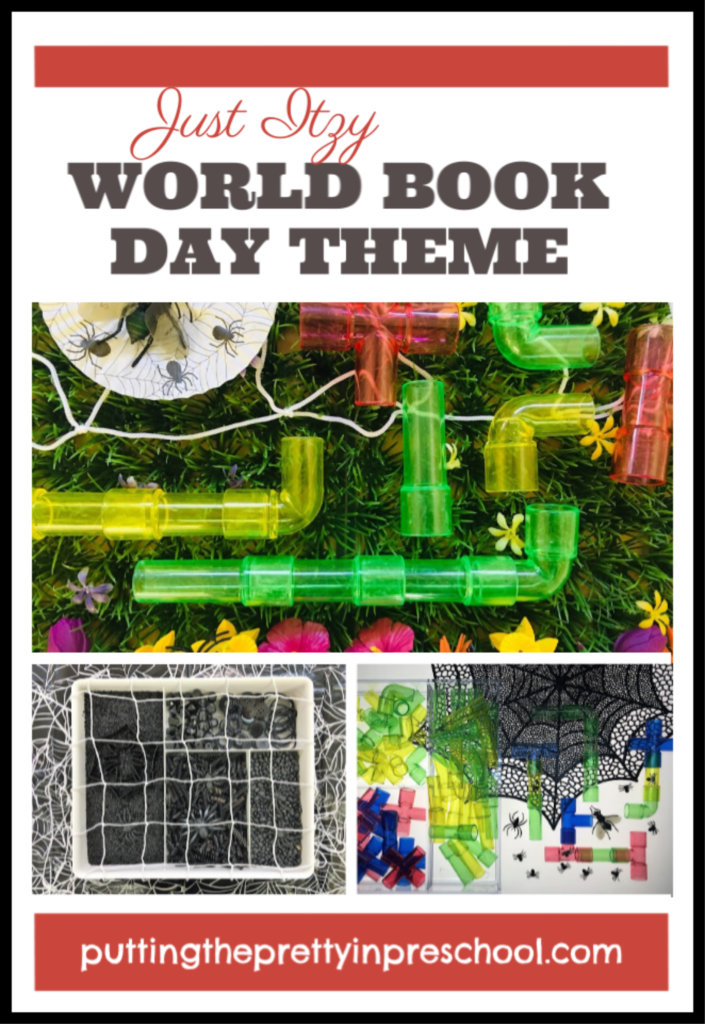 ---
World Book Day is held every year on the first Thursday in March. It is a celebration of authors, illustrators, and books. And it is most of all a celebration of reading.
The impact of the picture book "Just Itzy" spanning my preschool storytime, a teacher aide's home, and three children and their classrooms makes the story worthy of a shout out for World Book Day.
---
The "Just Itzy" Story
---
"Just Itzy" is written by Lana Krumwiede and illustrated by Greg Pizzoli. This story was one of the many books about spiders I chose last Fall in gathering resources for a Spider theme. It is an entertaining read about a spider named Itzy Bitzy and his first day of school. In the story, Itzy wants to catch his lunch instead of taking a lunch box that had been packed for him. In learning to make a spider web to trap food he becomes part of the nursery rhymes "Little Miss Muffet", "There Was An Old Lady Who Swallowed A Fly", and "The Itsy Bitsy Spider." By the end of the tale, Itzy builds a successful spider web AND rescues his big brother Gutzy who had been teasing him about his "smallness."
---
The Story's Reach
My class enjoyed the story. The teacher aide liked "Just Itzy" so much she borrowed the book from a library for her three children. After numerous readings at home, the story was further enjoyed at her children's school:
Both grade school children took the book to school to show it to their teachers and classmates.
One teacher had the teacher aide's child read the book to the class.
The teacher in the kindergarten class ordered the book, and it fit in perfectly with the Fantasy Theme the students were working on.
The teacher aide said that for weeks afterward, their family would add humor to their day by chanting "Keep your eye on the fly," a saying Itzy's "spindergarten" teacher taught the class about never giving up.
---
"Just Itzy" Story Centers
Spider Small World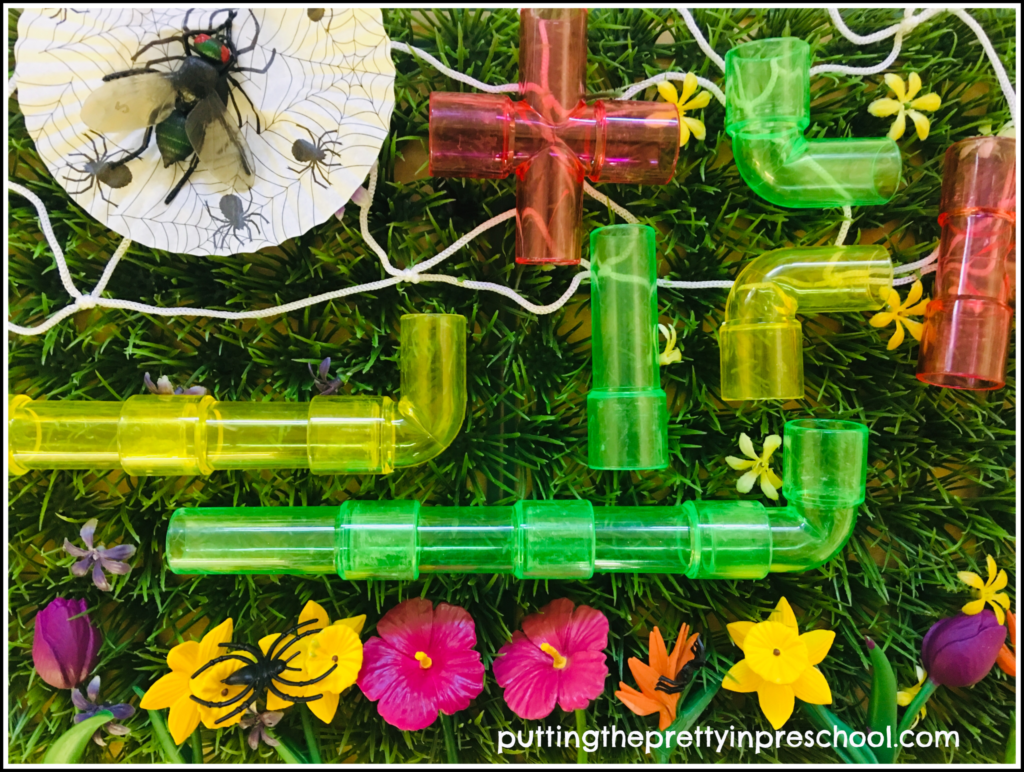 ---
[Read more…]

about World Book Day Story Book Feature: Just Itzy