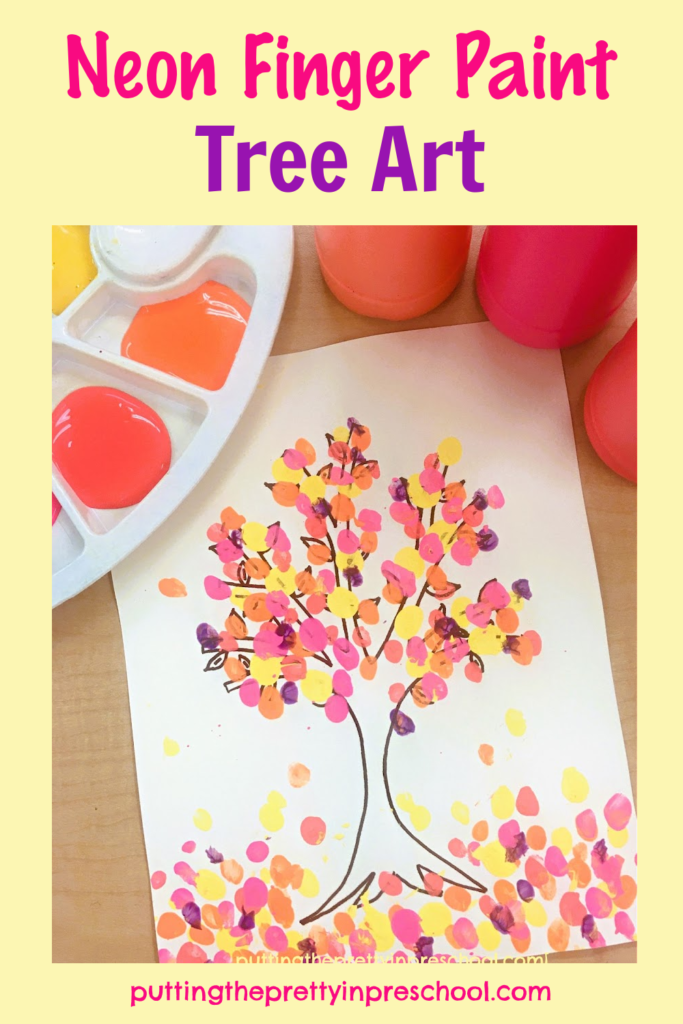 _______
After reading the poetic book "The Tree In Me" by Corinna Luyken, I especially fell in love with the exquisite, gorgeous illustrations. The beautiful artwork is the inspiration for this neon finger paint tree art activity.
Neon colors, especially pink, balanced by soft yellow hues and touches of grey, are used often in the story. Author/illustrator Luyken states that she picked these radiant colors because she has a soft spot for neon, and wanted to give the story a more universal feel. I know that little learners will love using neon colors in tree art too.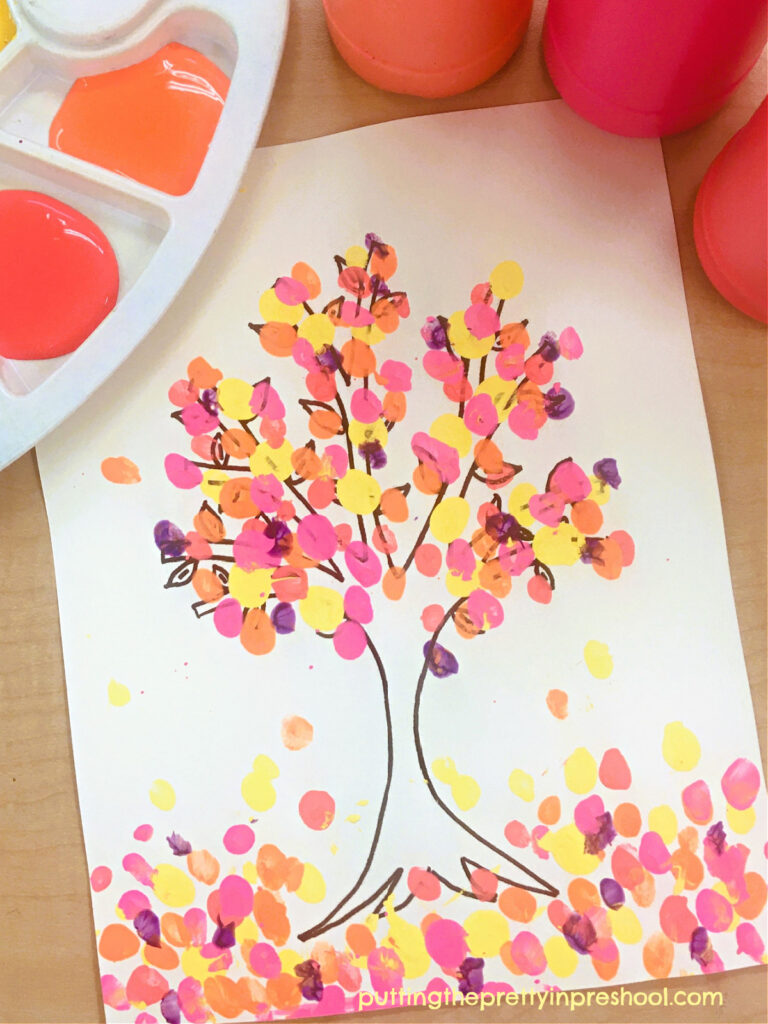 _______
Follow me on Pinterest for more early learning ideas.
_______
Supplies To Collect
For this cheery tree art activity, only a few supplies need to be gathered:
neon pink, red, orange, and purple finger paint or tempera paint
yellow finger paint or tempera paint
paint tray
white or cream 8 ½ x 11-inch cardstock
tree template
_______
The Neon Finger Paint Tree Process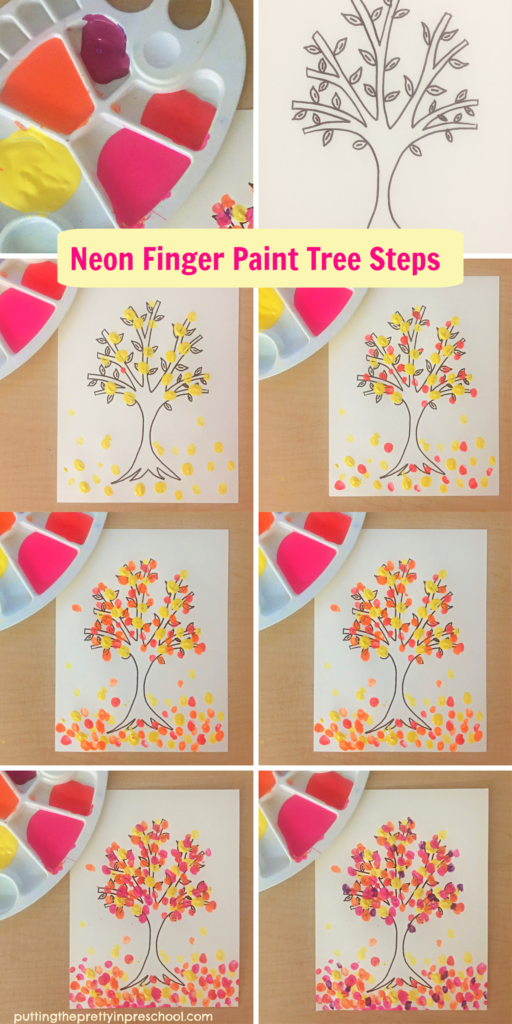 _______
This painting activity is easy to set up and do, and early learners will get excited about having the chance to finger paint.
Before starting the art project, read the storybook "The Tree In Me," or view a video version of the story. Discuss the colors used for the illustrations, along with the many tree-related activities the children in the story participate in.
Next, set out a paint tray with neon finger paints or tempera paints. I feature neon pink, red, and orange tempera paints in this art project. I didn't have neon yellow paint, but bright yellow paint works fine with neon colors.
Afterward, select a tree template to use for the art. Feel free to download this template for the painting activity.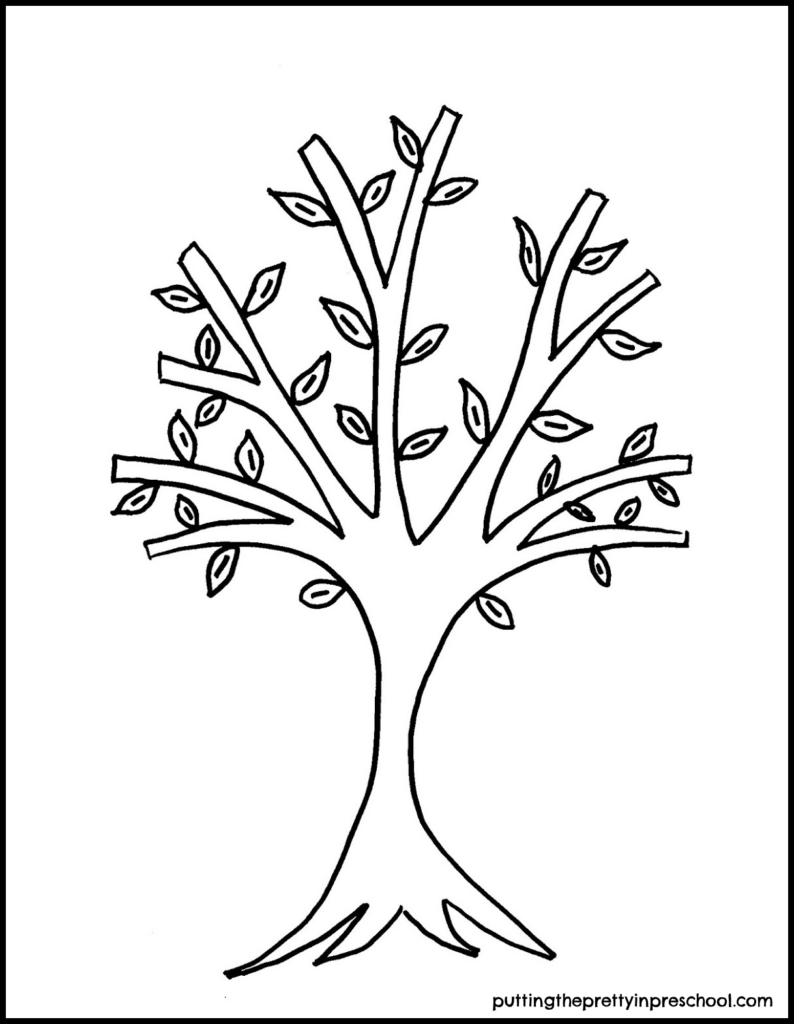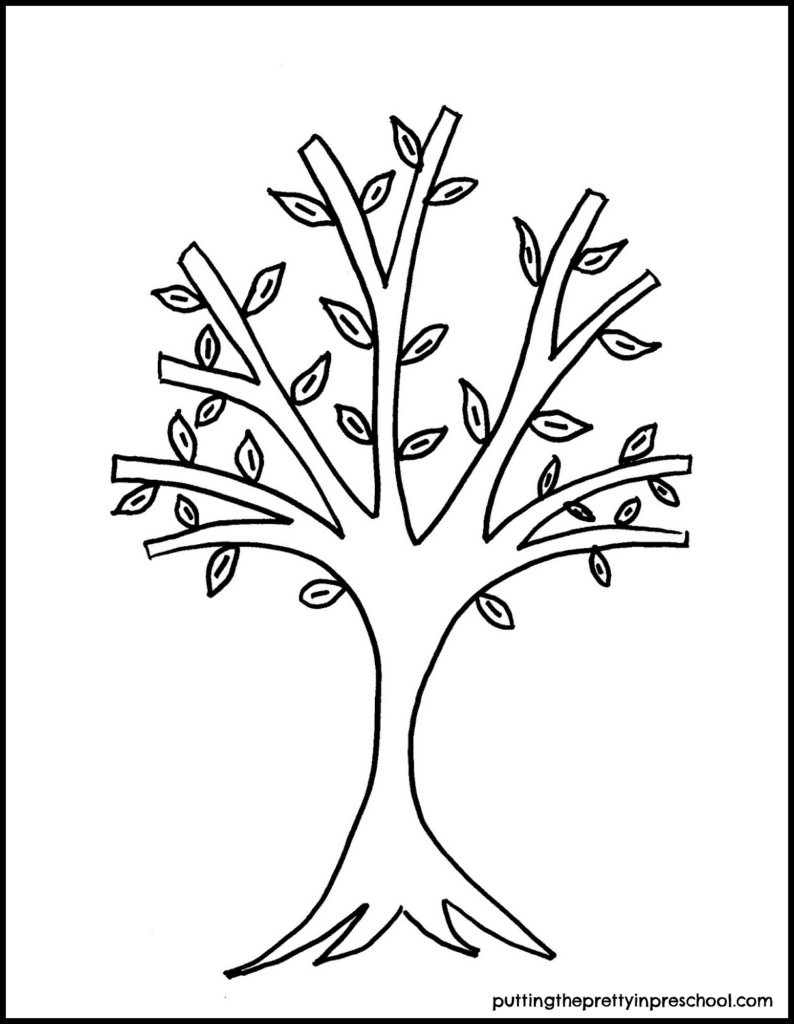 _______
This printable is for individual or one classroom use only.
_______
Invite early learners to dip a fingertip into the paint colors and finger paint their tree template. While they are working, talk about the colors of paint available and the ones they choose to use.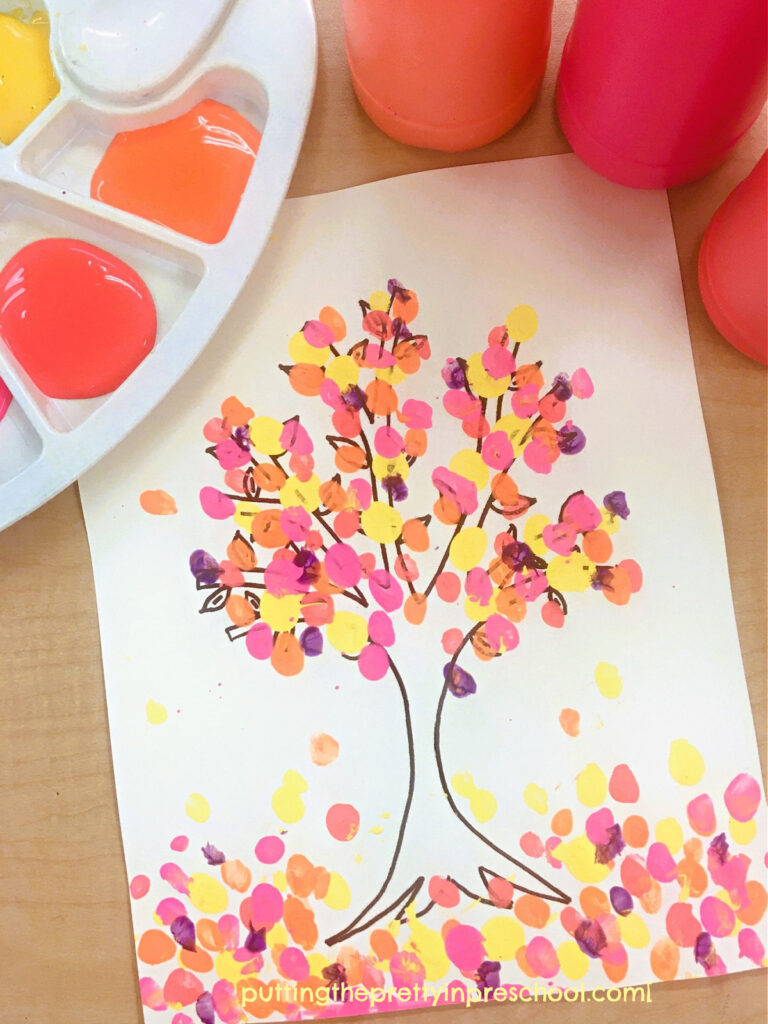 _______
Finger Paint Tree Art Benefits
Aside from facilitating language development, this finger paint tree art improves eye-hand coordination and develops fine motor skills. And it offers children a chance to create with unique, dynamic paint colors.
The artwork in "The Tree In Me" is joyful and whimsical, and complements the heartwarming text. Neon finger paint tree art is a terrific follow-up activity to reading the story.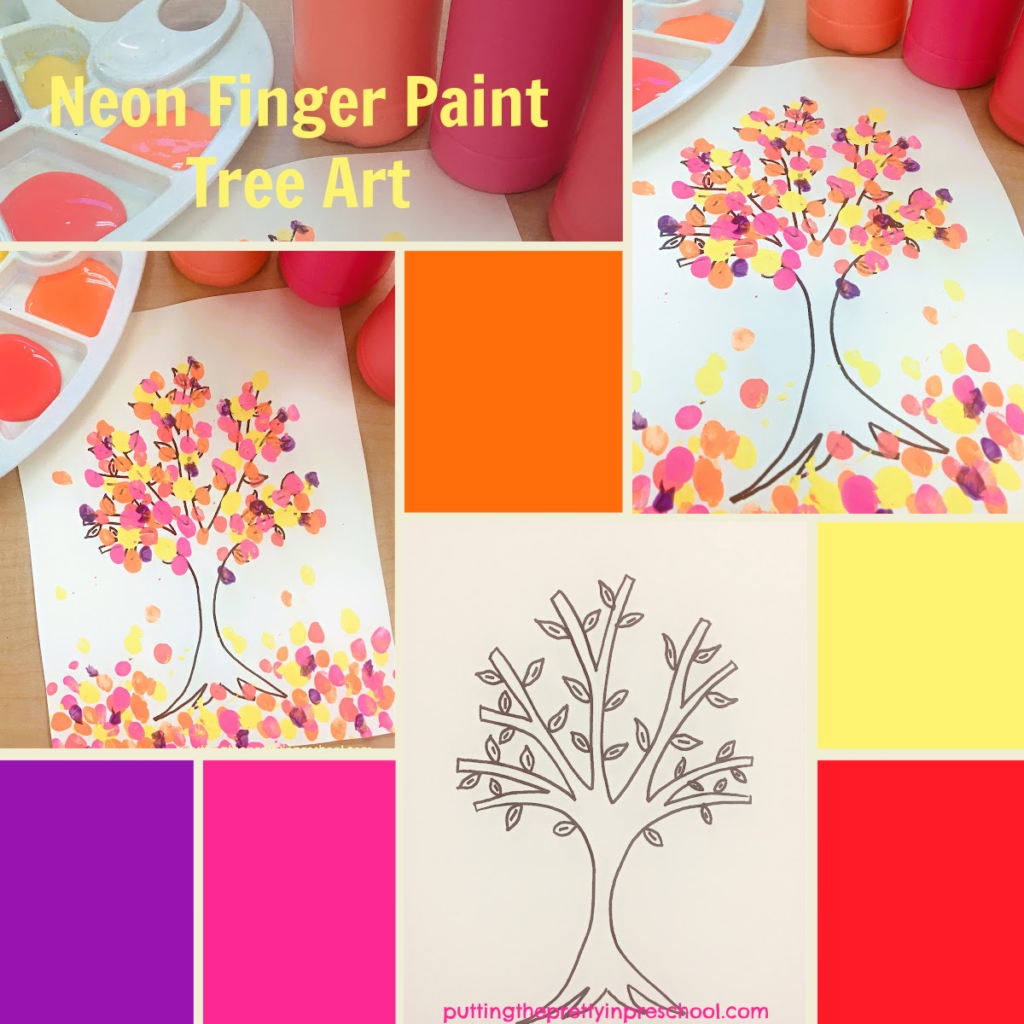 _______
Related: Book-inspired Tree Art
_______
[Read more…]

about Neon Finger Paint Tree Art