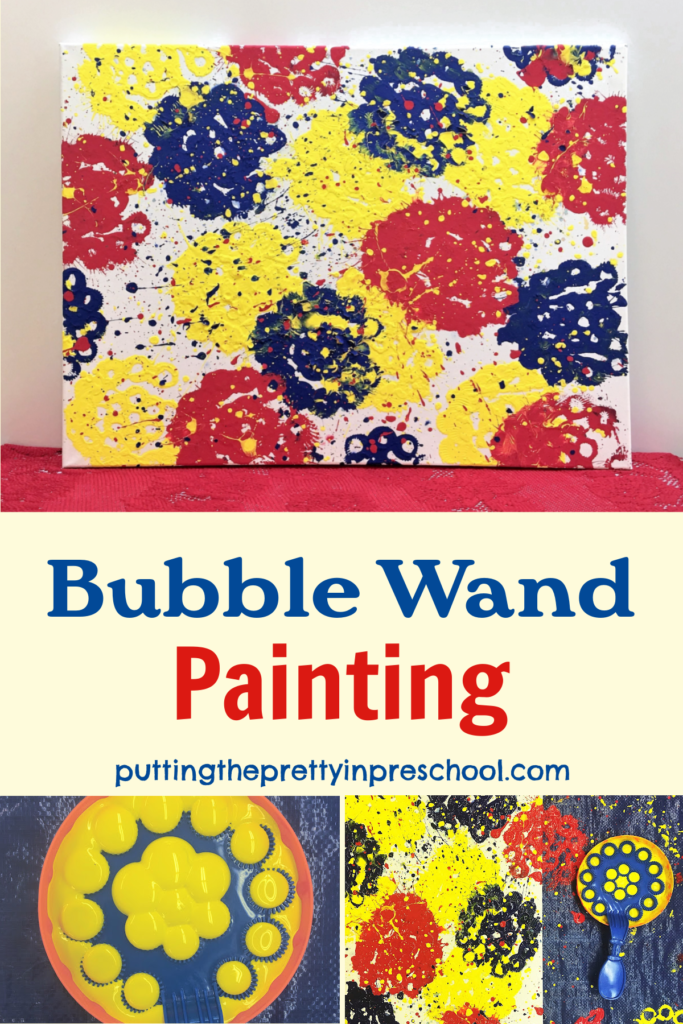 _______
Variety is the spice of life, and this is so true with painting activities. Although paintbrushes are most commonly used to spread paint on canvasses, little learners delight in experimenting with other tools. Offering this bubble wand painting activity gives them an exciting new way to do just that!
_______
Supplies To Collect
Gather the following supplies for this super fun art activity:
jumbo bubble wands and trays
tempera paint colors of choice
12-inch x 18-inch art paper or canvas
plastic tarp or table cover
_______
Follow me on Pinterest for more early learning ideas.
_______
The Bubble Wand Painting Process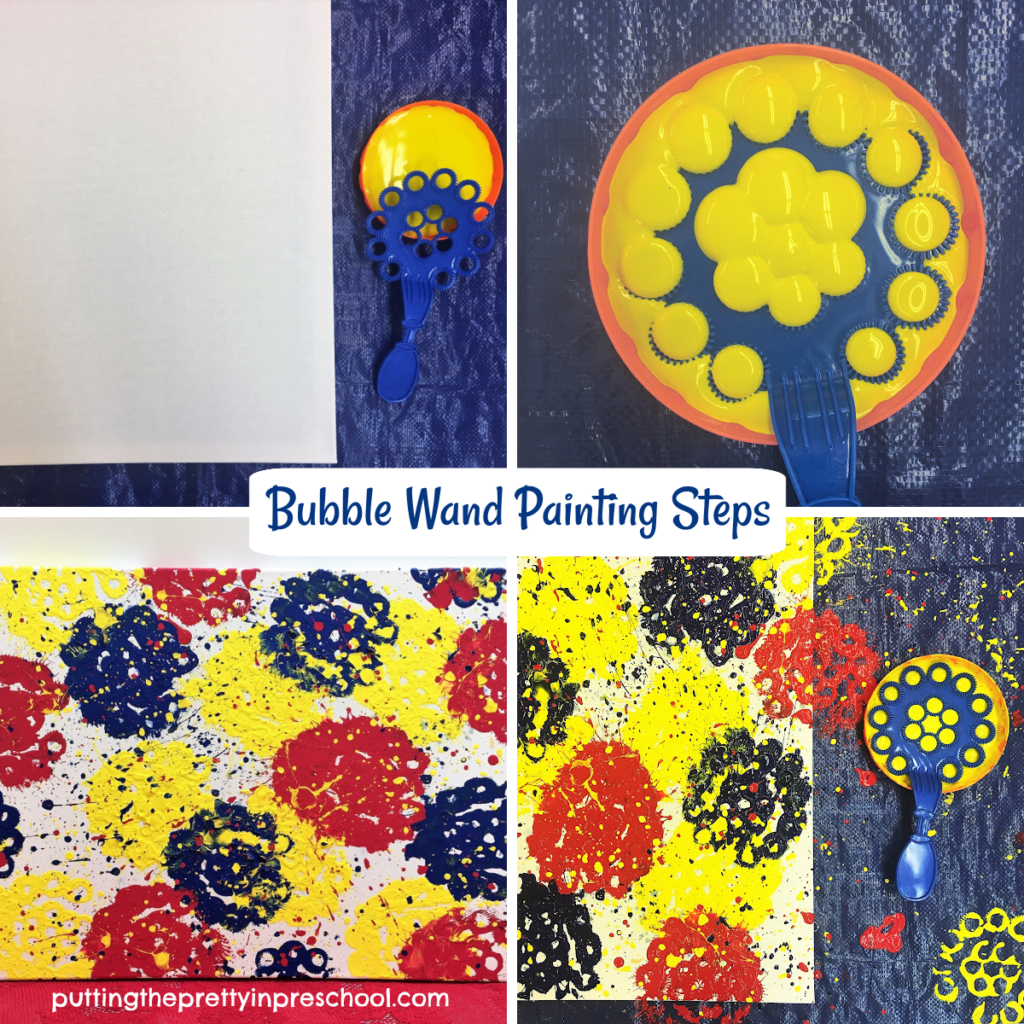 _______
For this activity, pour tempera paint into bubble wand trays, or use trays that are just larger than the wands.
Tip: Tempera paint can be a little dark when used straight from the bottle. Lighten and brighten hues by mixing in a little white and/or yellow paint.
Next, cover a large table with a plastic table cover or tarp.
Then set out big sheets of art paper or canvasses, along with the paint trays. For this project, I feature a budget-friendly stretched canvas purchased at a dollar store.
Have each participant dip a bubble wand in paint, and press it onto the canvas. If the wand is used as a fly swatter, the paint will splatter, adding to the fun.
Repeat the process using additional bubble wands, trays, and paint colors.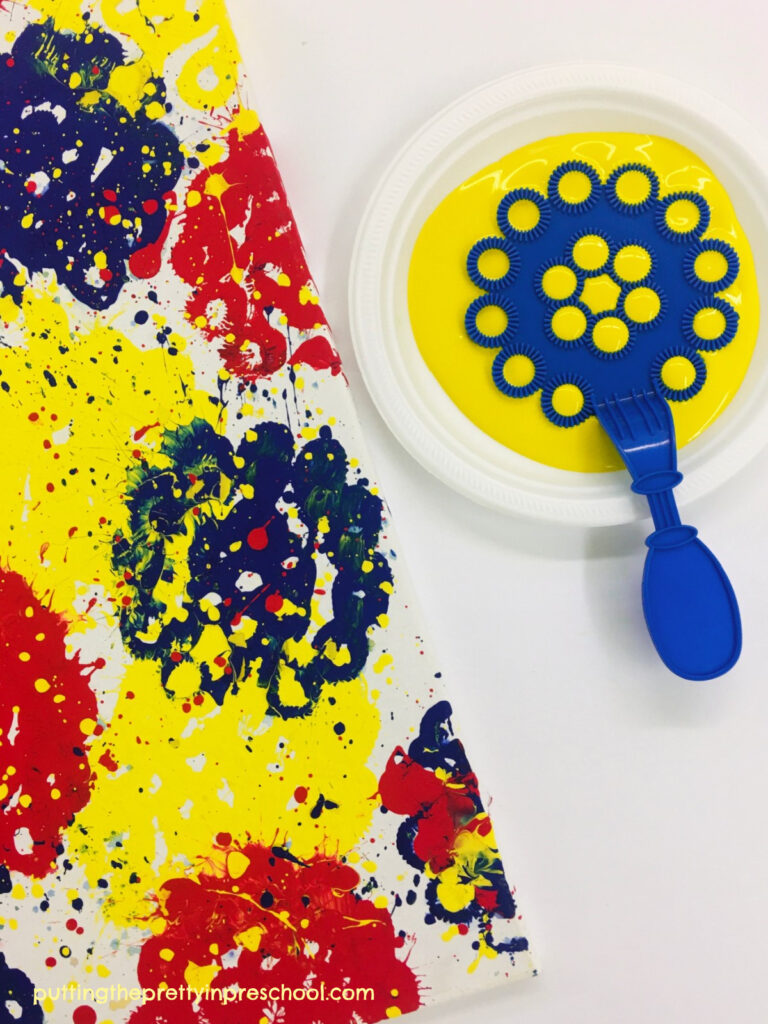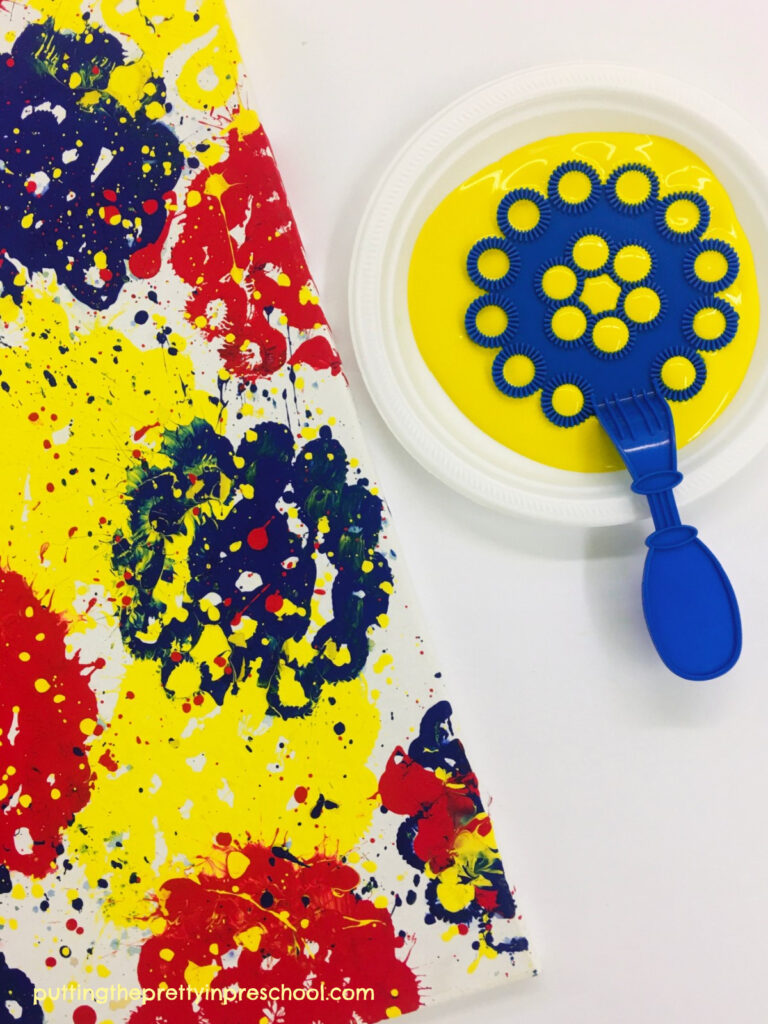 _______
Note: This is a messy activity! Make sure participants wear play clothes and a painting apron, and that your art station can accommodate splattering paint. As an alternative, offer the painting activity outside.
If only a few bubble wand sets are available, have little learners take turns doing this painting activity. Wash the bubble wands and trays before adding each new color.
Big sheets of paper or canvases can seem overwhelming to little learners, but the jumbo bubble wands make painting on a large canvas easy to do.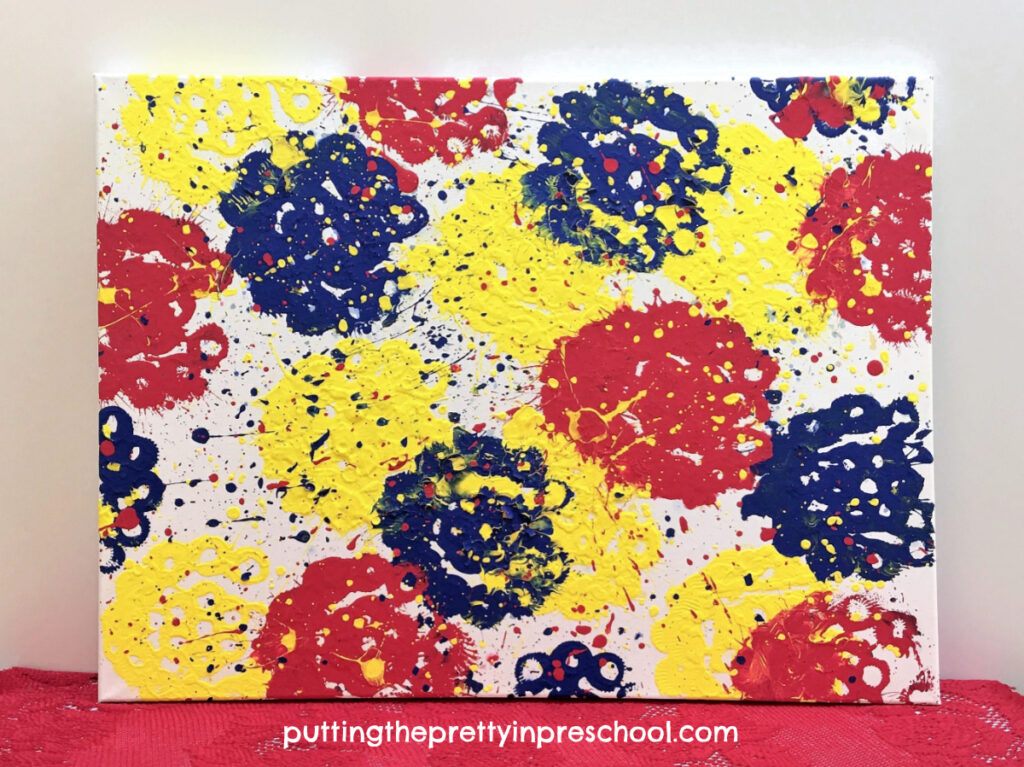 _______
Related: Printmaking With Apples
_______
_______
You may also like: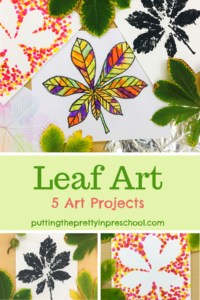 _______
Transparent Page Divider Activities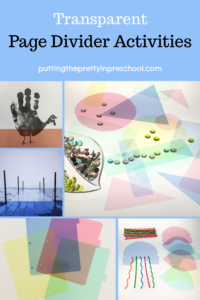 _______
Don't forget to share this post on Pinterest or your favorite social media channel. Sharing is caring!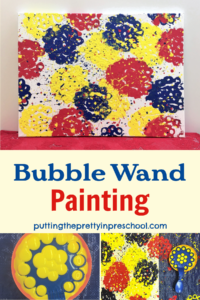 _______
© Annette Kaminsky August 22, 2022
_______
Follow me on social media for more ideas: