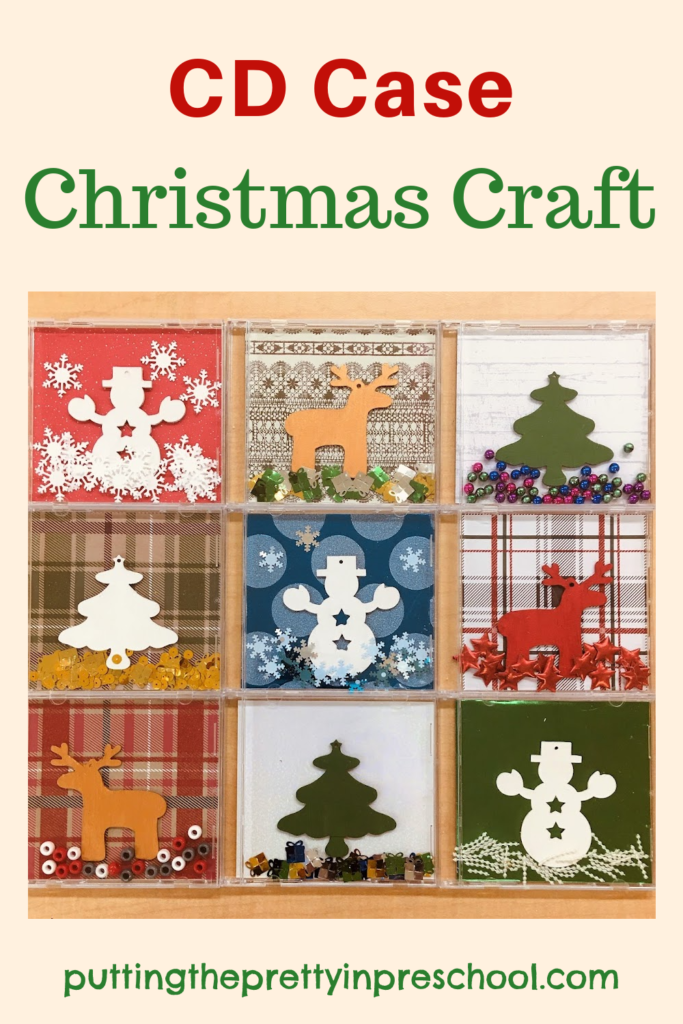 _______
An empty or used empty CD case can be turned into a beautiful art or craft project. There are many creative ideas to try. For this blog post, I'm choosing to feature a CD case Christmas craft.
_______
Follow me on Pinterest for more creative ideas.
_______
Supplies To Collect
Gather the following for this seasonal craft:
clear CD jewel case
thin unpainted wood holiday decoration
festive cardstock
acrylic craft paint
scissors
ruler
glue stick
white glue or glue gun
craft bits: pony beads, holiday confetti, garland strips, sequins, punched paper snowflakes
_______
Assembling The CD Case Christmas Craft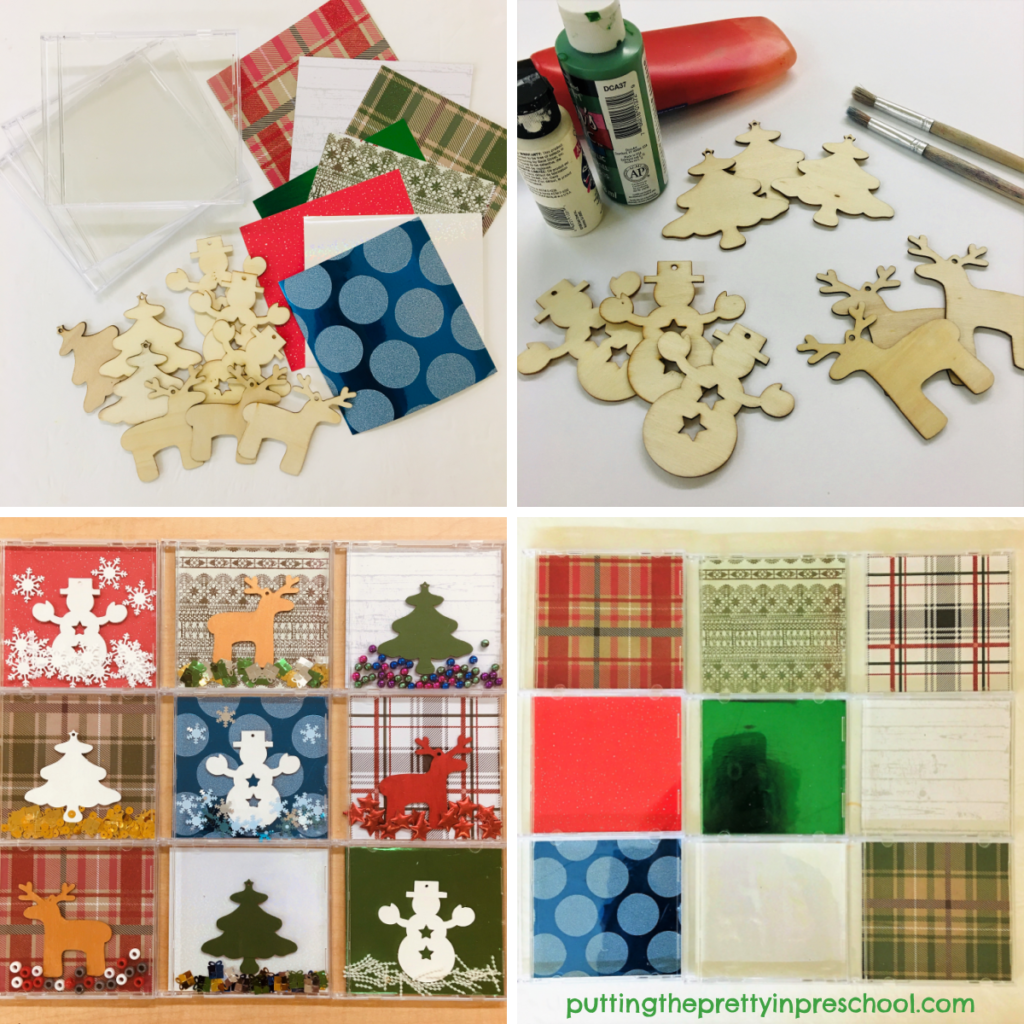 _______
Carefully remove the tray from a clear CD case.
Trim the cardstock pattern of choice to the size of the case.
With the case open, use a glue stick to adhere the cut cardstock to the bottom right section.
Paint a thin holiday-themed wood decoration with acrylic paint and let it dry. The paint and decoration can easily be found at dollar stores.
Note: Acrylic paint dries quickly and comes in a large variety of colors. It's so fun to use!
Glue the painted wood shape to the cardstock.
Add craft bits of choice.
Close the case snugly.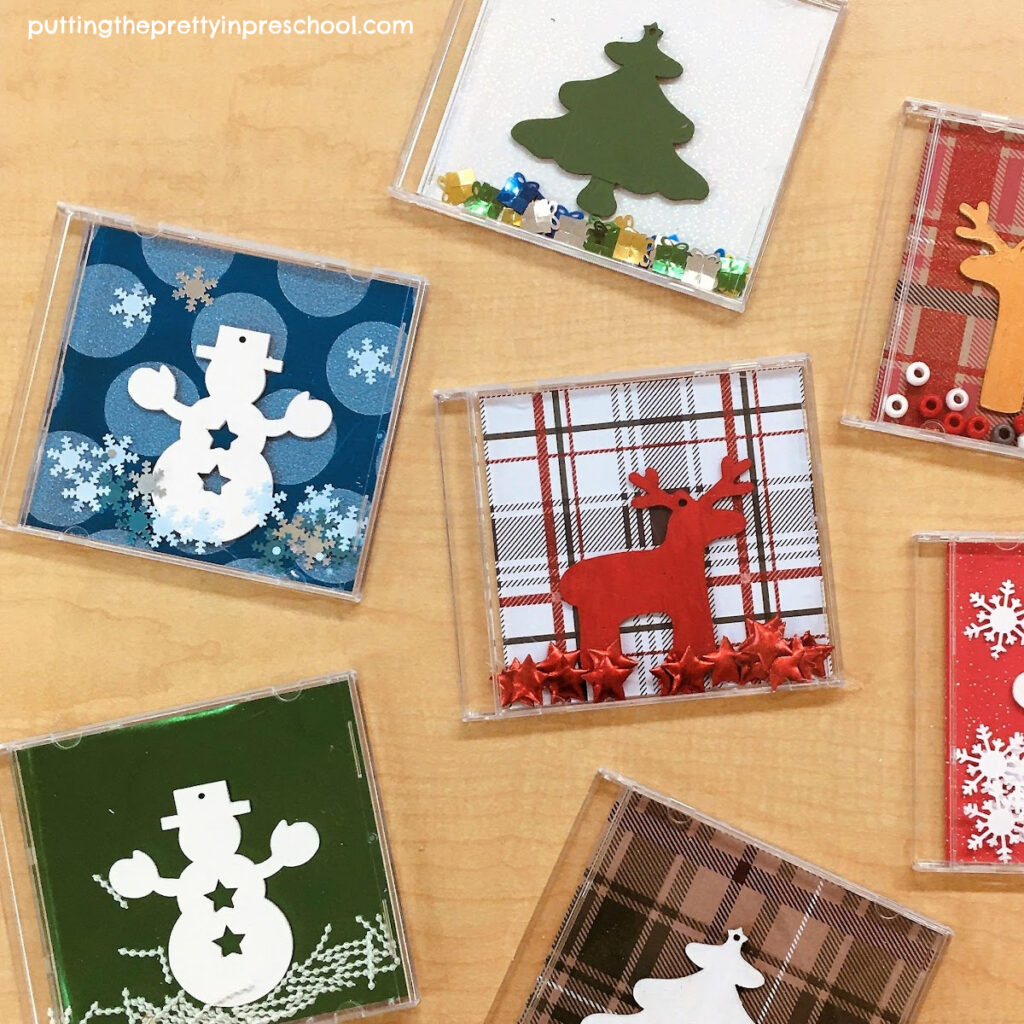 _______
Display on a shelf or wall in the classroom or your home.
Tips: The craft bits can be glued down so they are stationary or left movable.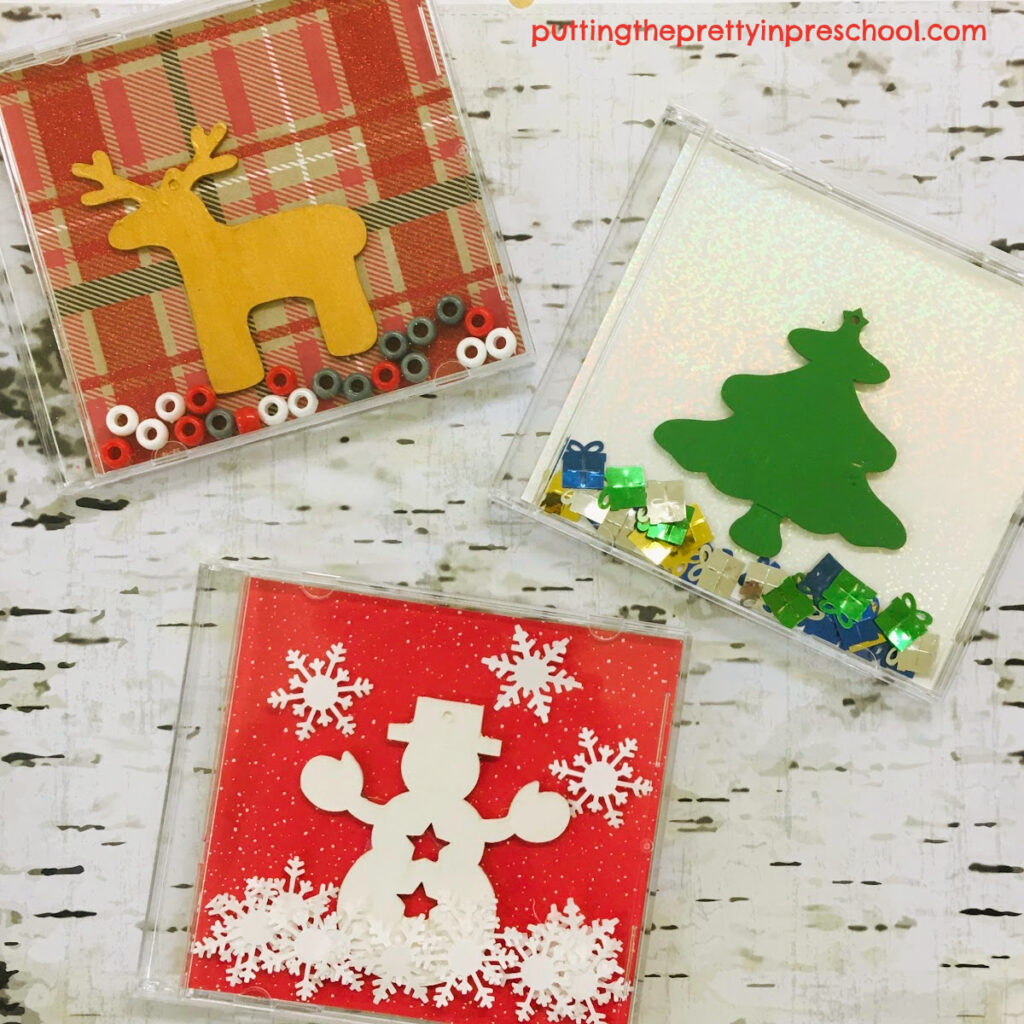 _______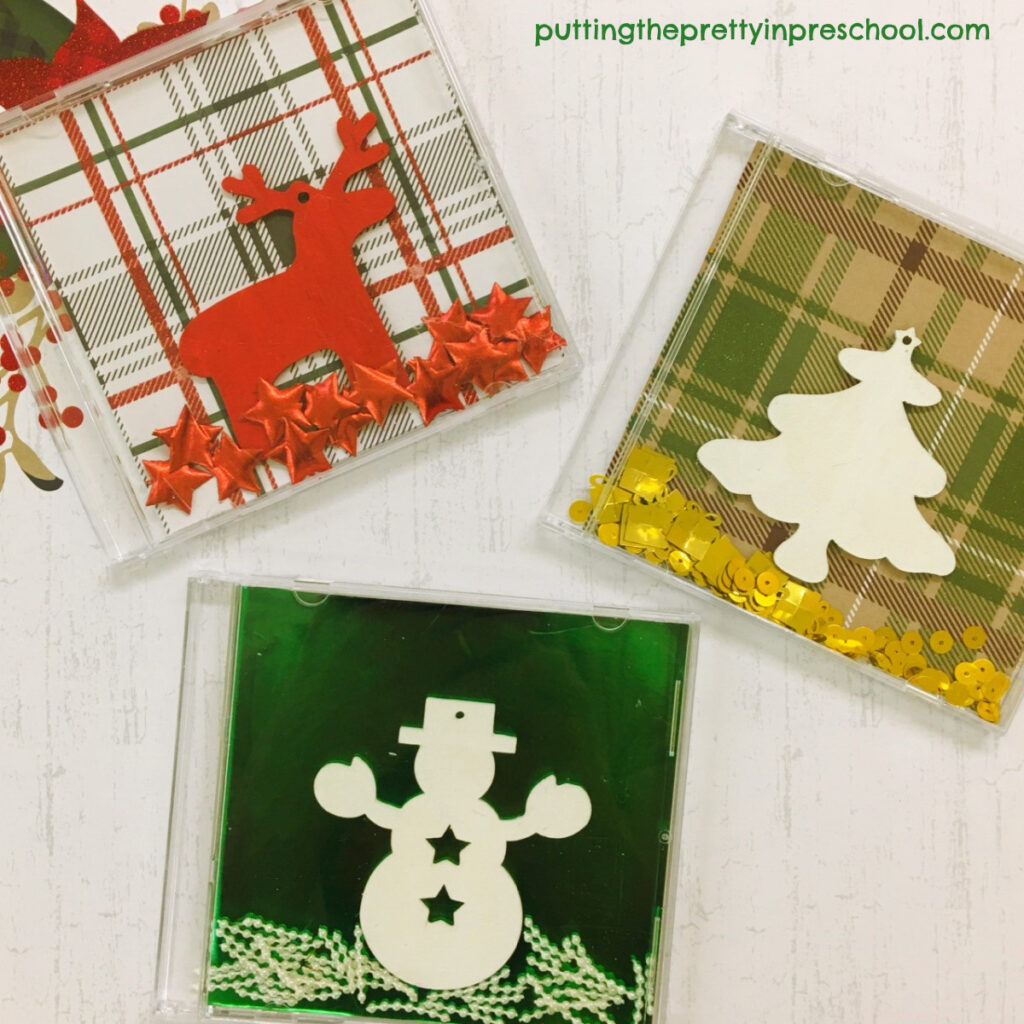 _______
If desired, add a clear seal to keep the CD case closed.
You may wish to make this CD case Christmas craft in a variety of holiday and winter themes. The craft lends itself to being showcased in groups.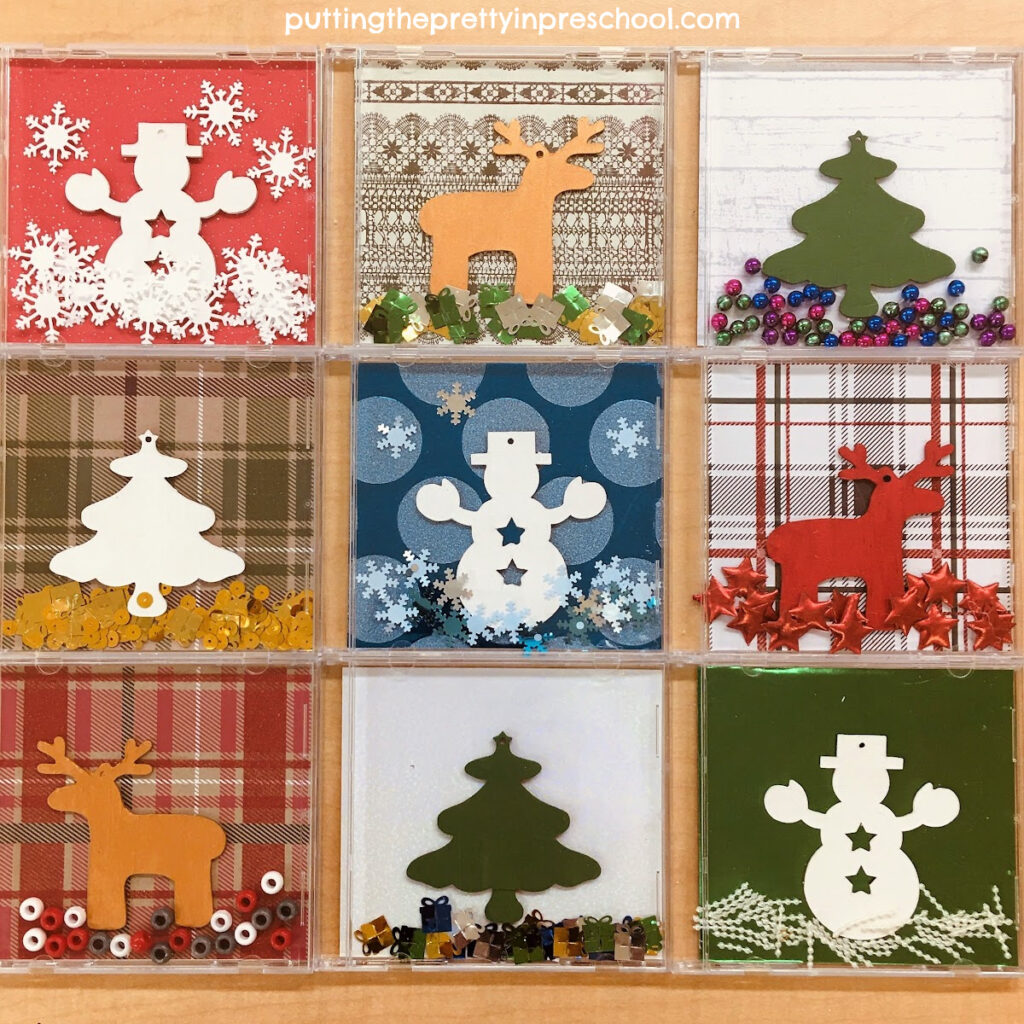 _______
Of course, little learners can get in on making this creative craft. The activity could be a cooperative one for a parent/teacher/caregiver and child.
_______
CD Case Christmas Blocks
Instead of displaying the crafted CD jewel cases, include them on a table with blocks for little learners to use in construction play. This is an idea I look forward to exploring in the future.
_______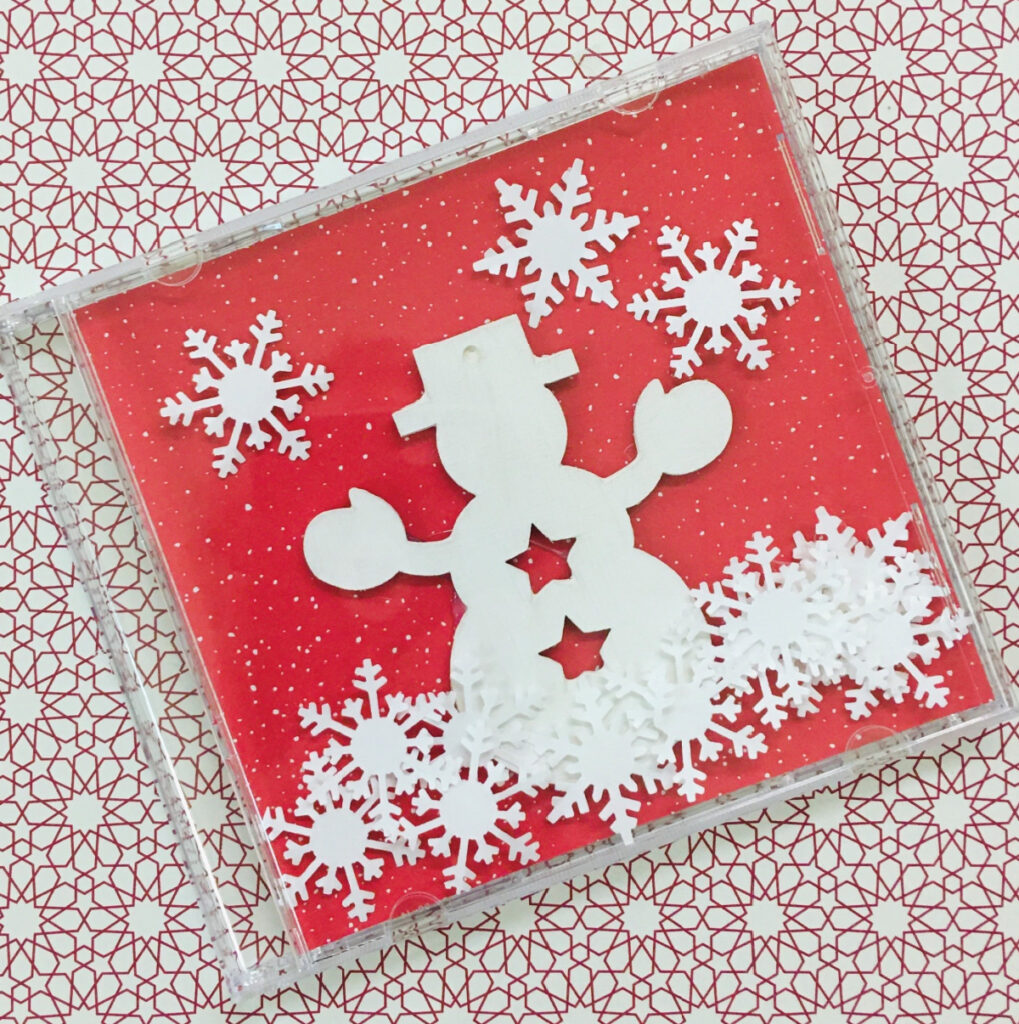 _______
[Read more…]

about CD Case Christmas Craft