_______
A play kitchen is a must-have center in an early learning classroom and is a favorite place for little learners to play. Adding seasonal items to a play kitchen keeps it interesting and inviting. In March, a St. Patrick's Day pretend play center is a perfect fit.
_______
Follow me on Pinterest for more early learning ideas.
_______
Supplies Collected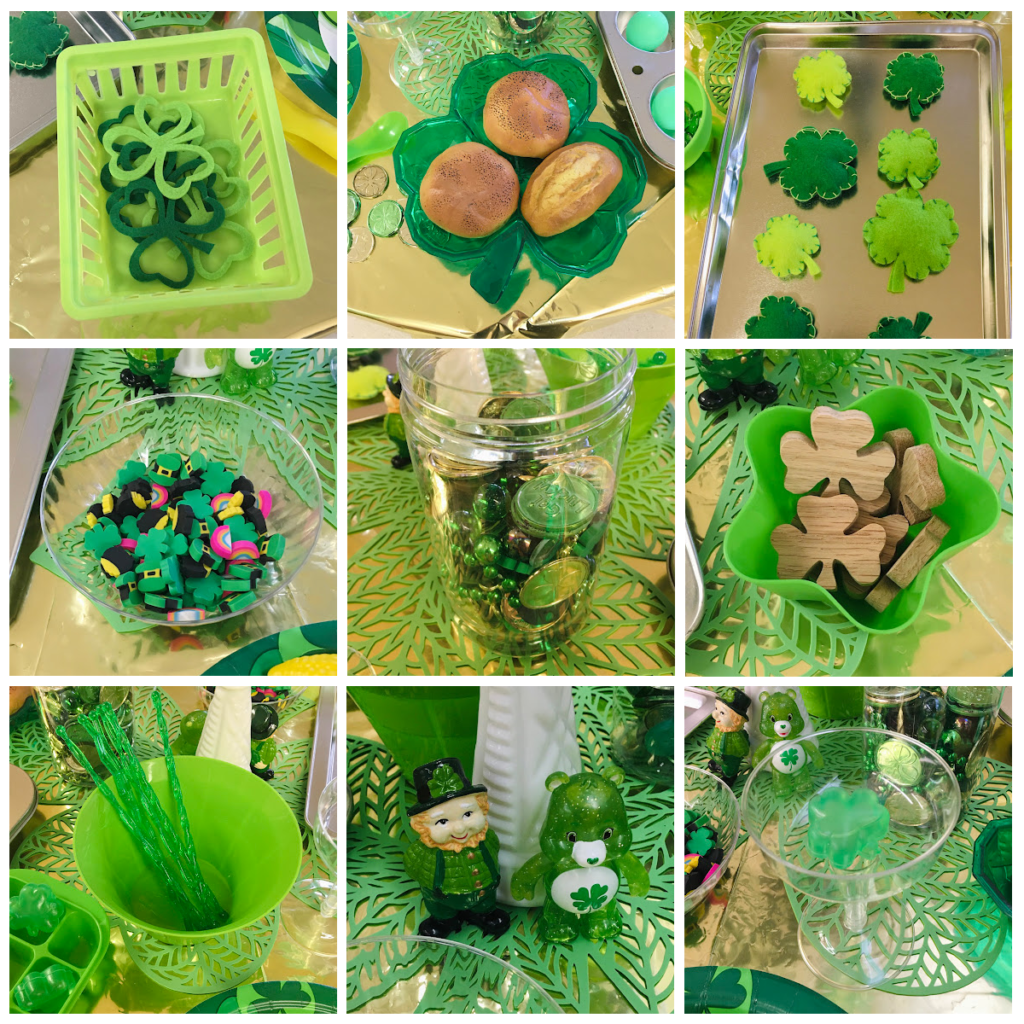 _______
For this center, I gathered mostly green items, with a few yellow and gold items added in. Included are:
St. Patrick's Day disposable plates
cutlery
play food
stir sticks
reusable shamrock ice cubes
clear glasses
baskets, serving bowls, and ice cube tray
felt "pretzel" shamrocks
sheet pan with felt shamrock "cookies"
wooden shamrock "candies"
shamrock-shaped serving tray with buns
ping pong ball "buns" in a muffin tin
St. Patrick's Day erasers
jar with coins, beads, and garland strips
large gem pebbles
leprechaun and bear table decorations
artificial flowers in a vase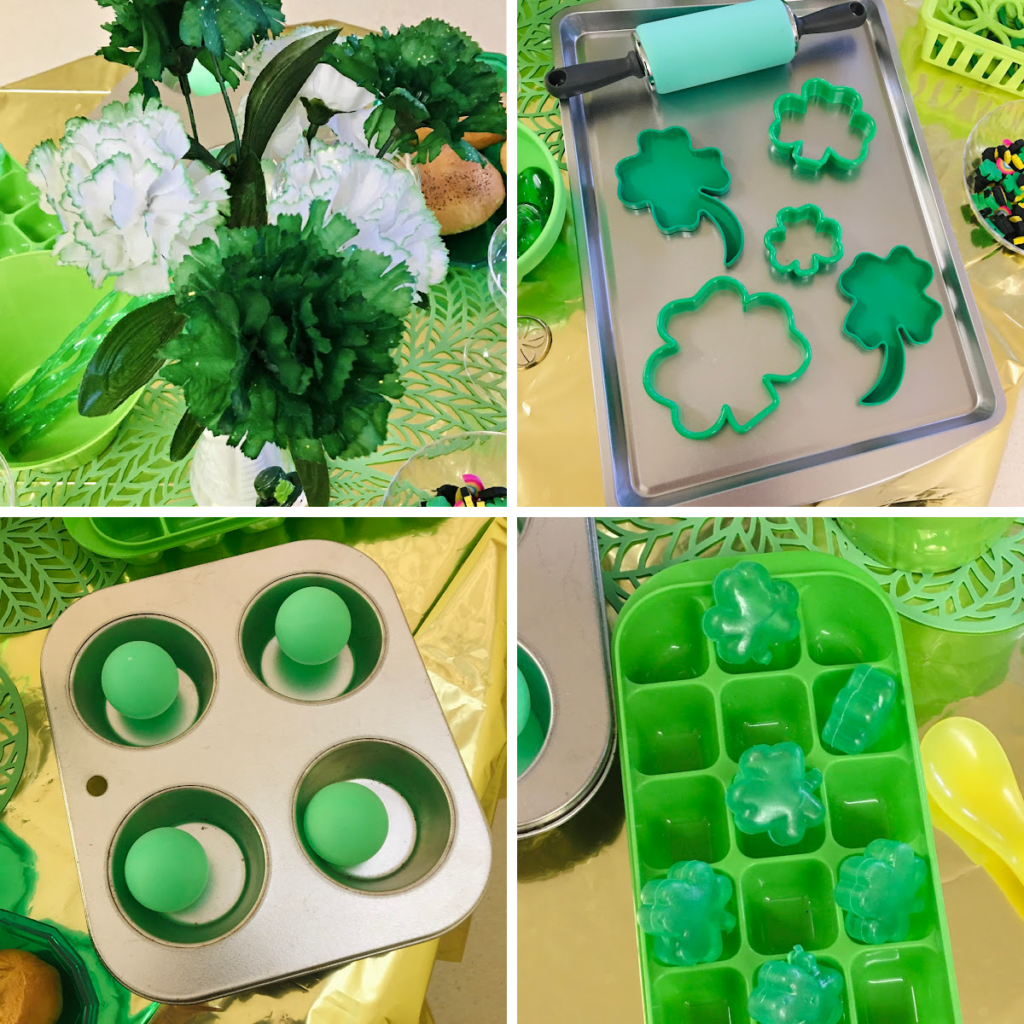 _______
The St. Patrick's Day Pretend Play Center
In this post, most of the supplies are set on a play kitchen table. These supplies can also be arranged in the appliances and on the shelves.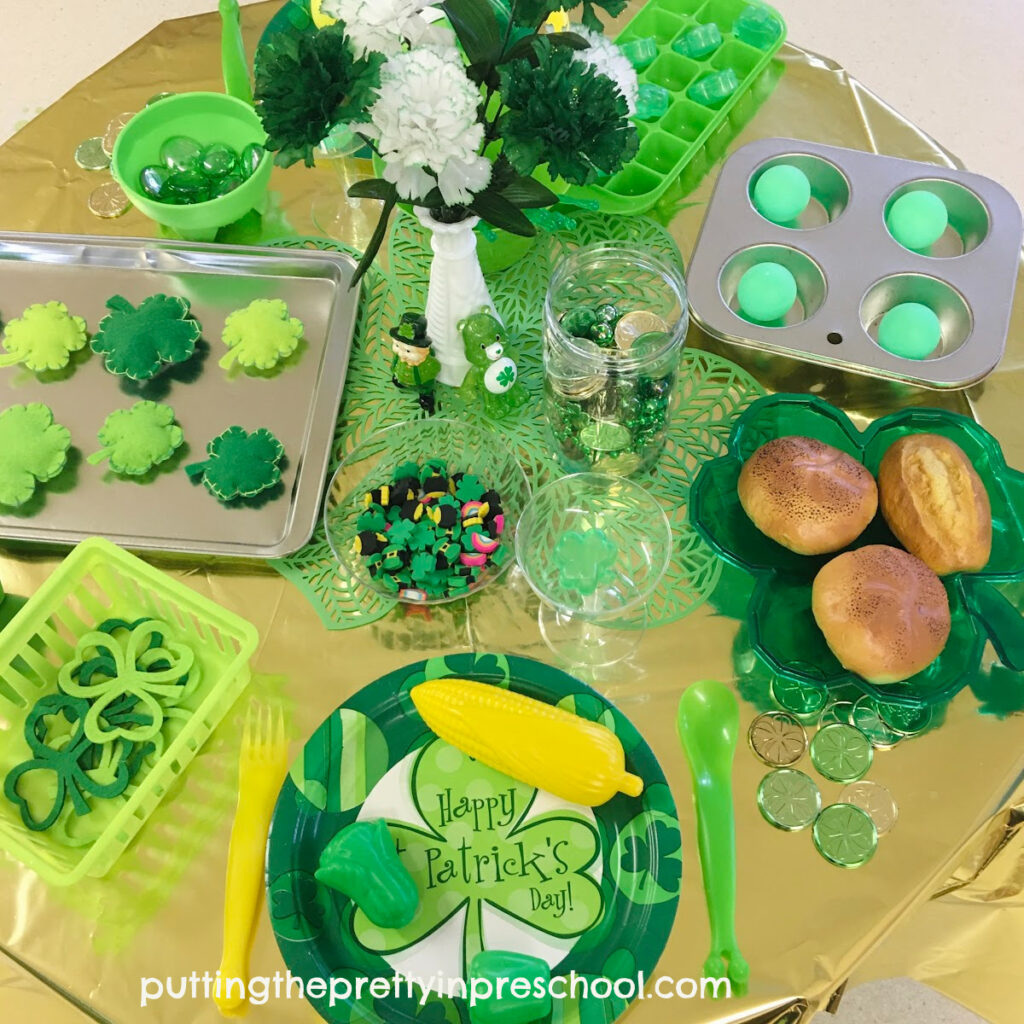 _______
There are a variety of green and St. Patrick's Day-themed loose parts in the table display. Little learners will use their imagination to incorporate the loose parts in their own ways.
The themed supplies are set on a gold tablecloth. In an earlier post, I showcased similar supplies on an orange tablecloth. I also featured them on a green table-a natural fit!
Many of the play kitchen accessories seen here are useful in other centers as well. They can be used on a light table, in a water table, or on a rice sensory tray.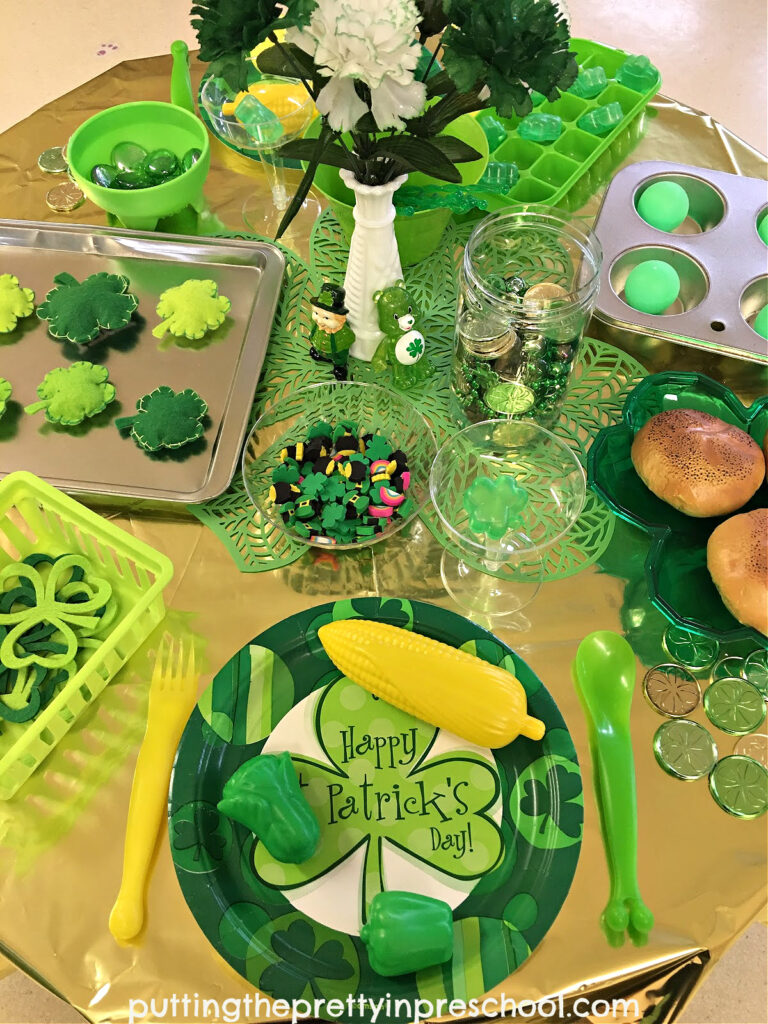 _______
More Pretend Play Tablescapes
Easter Pretend Play Tablescape
Watermelon Dramatic Play Center
Pumpkin Tablescape Pretend Play
Thanksgiving Tablescape Pretend Play
Kid's Winter Wonderland Tablescape
Penguin Pretend Play Tablescape
_______
_______
You may also like: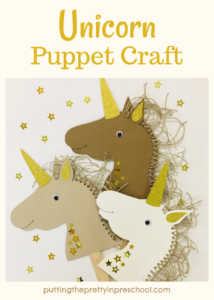 _______
White Lilacs And Black Playdough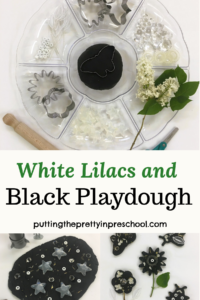 _______
Don't forget to share this post on Pinterest or your favorite social media channel. Sharing is caring!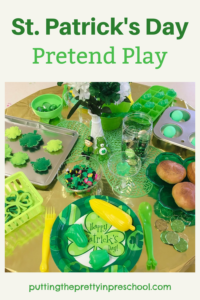 _______
© Annette Kaminsky March 15, 2023
_______
Follow me on social media for more ideas: