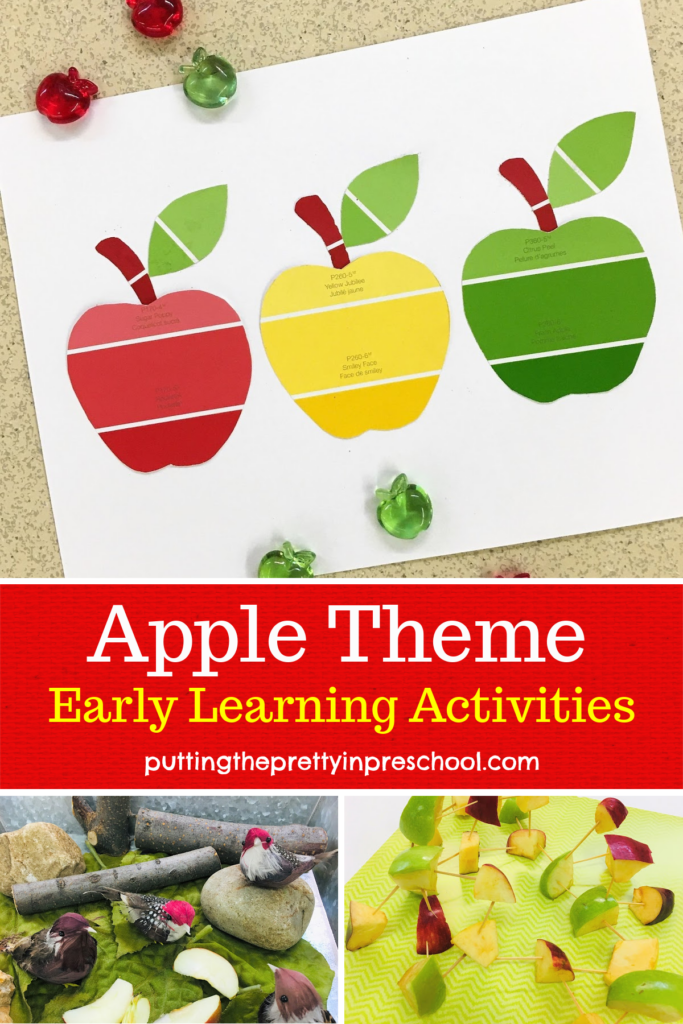 _______
Apples are a handy educational resource. Whether these fruits are picked from a tree, given by a neighbor, or purchased from a store, they shine in early learning projects. Read on for engaging apple theme activities, and projects inspired by them.
_______
Apple Toothpick Sculptures
Slice up green, red, and yellow apples into small pieces. Dip the chunks in lemon juice to prevent browning, and pile them on a tray. Add toothpicks.
_______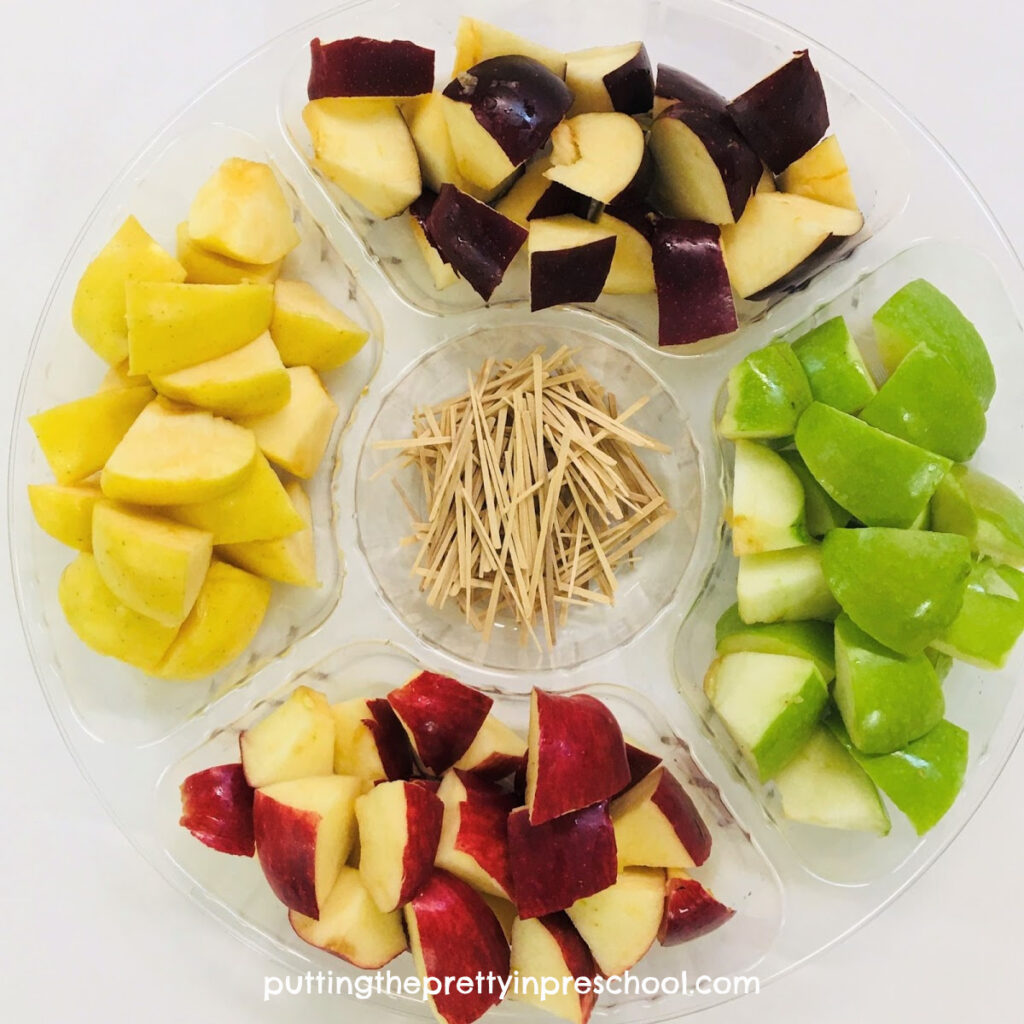 _______
Early learners enjoy the challenge of creating a structure with toothpicks and apple pieces. They can work by themselves or collaborate with an adult or child.
_______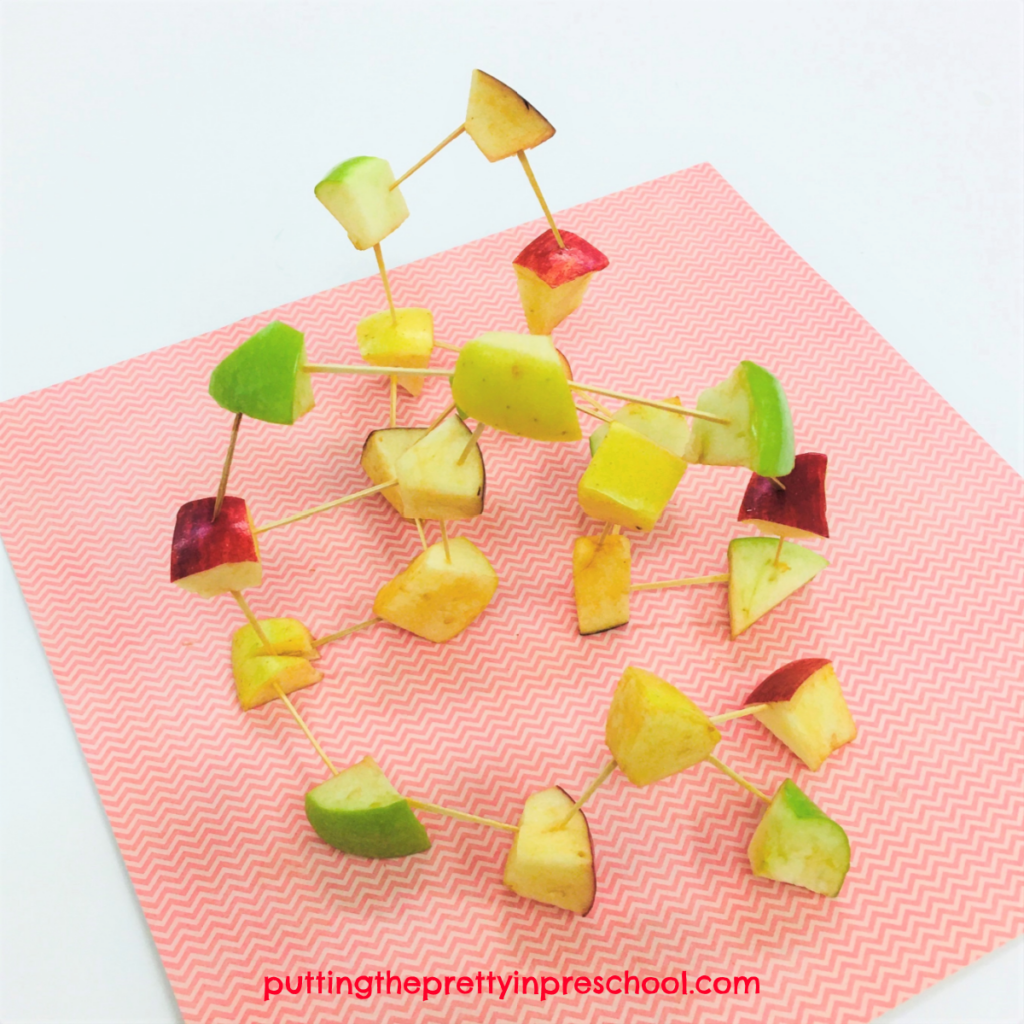 _______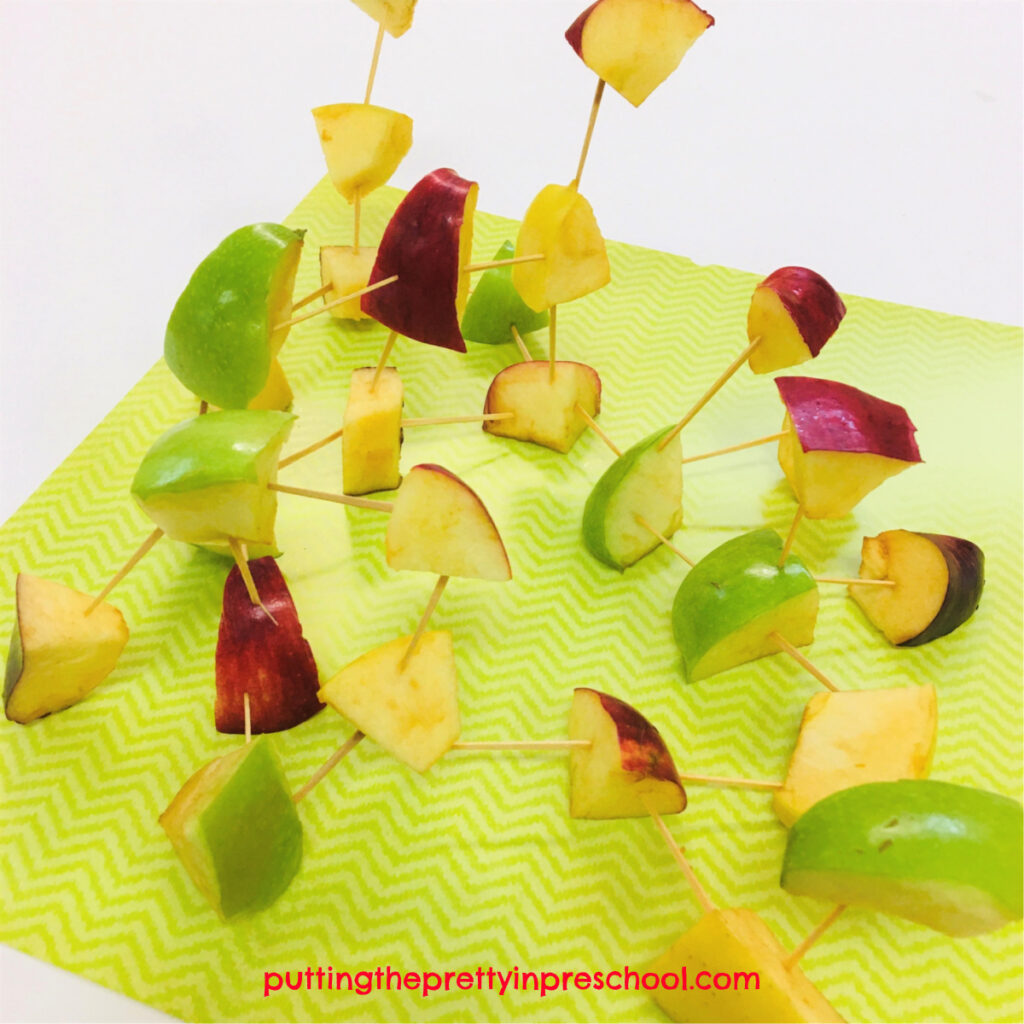 _______
Paint Chip Apple Art
Cut apples, stems, and leaves from green, yellow, and red-themed paint chips. Invite your little learners to glue the shapes to a neutral background using a glue stick. The ombre color schemes in paint chips are so attractive in art.
_______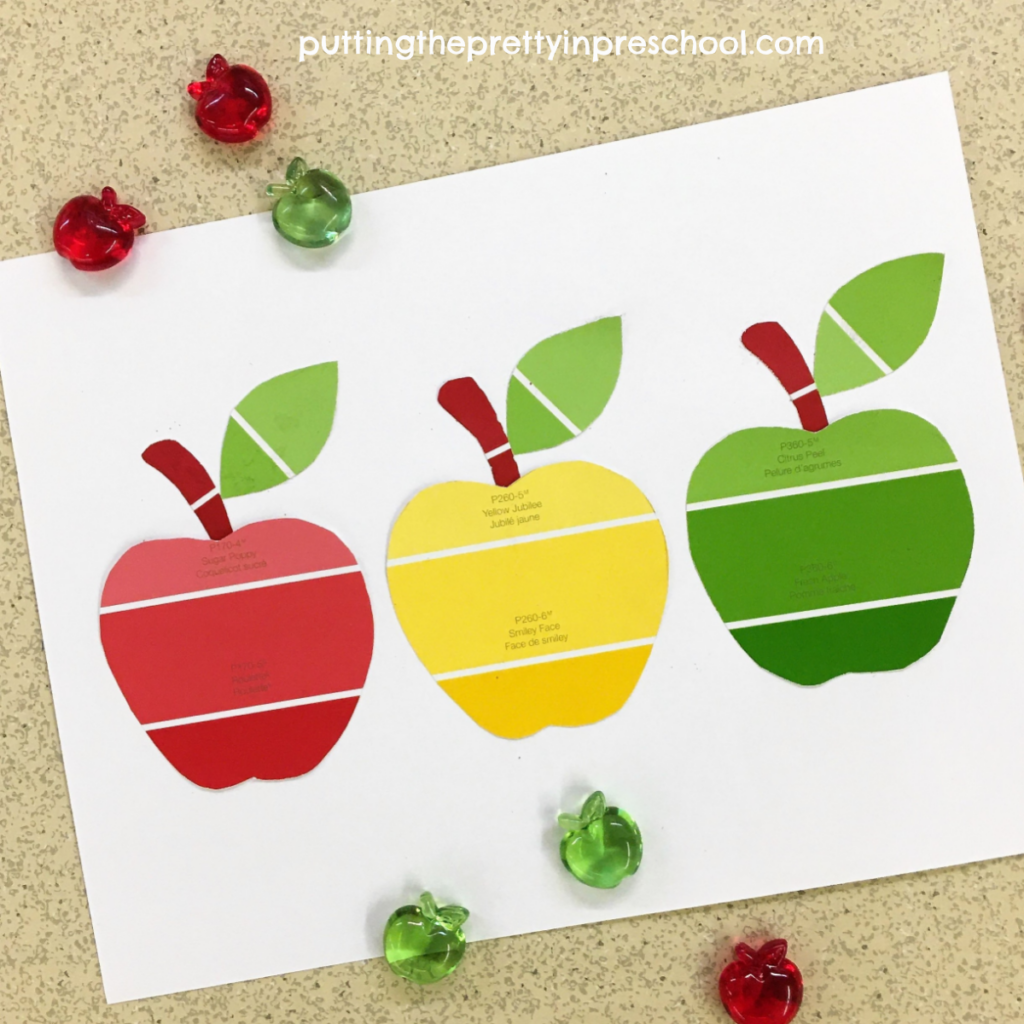 _______
Rodin Inspired Painted Apples
Early learners love the opportunity to paint fruits or vegetables. The primary colors used for these crab apples are inspired by an Auguste Rodin painting. Gold glitter sprinkled on top adds glam.
_______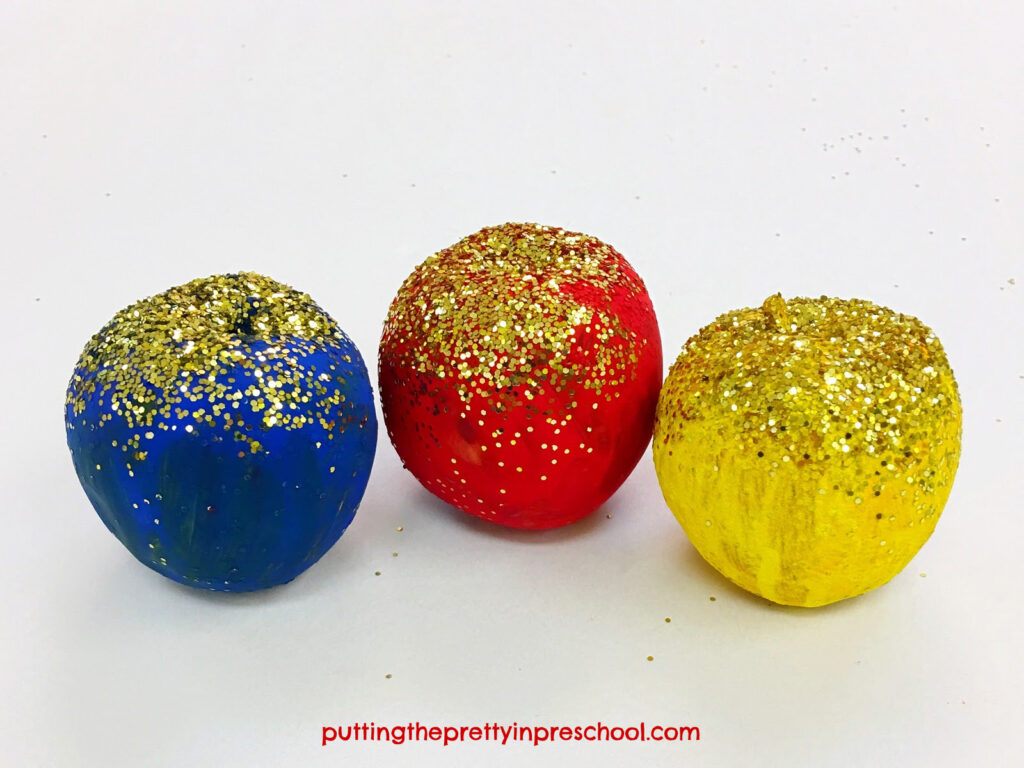 _______
Apple Prints
Slice apples in half in two different ways:
vertically from the stem down
horizontally in the middle of the apple
Children enjoy seeing the star-shaped center of the horizontally cut apples.
_______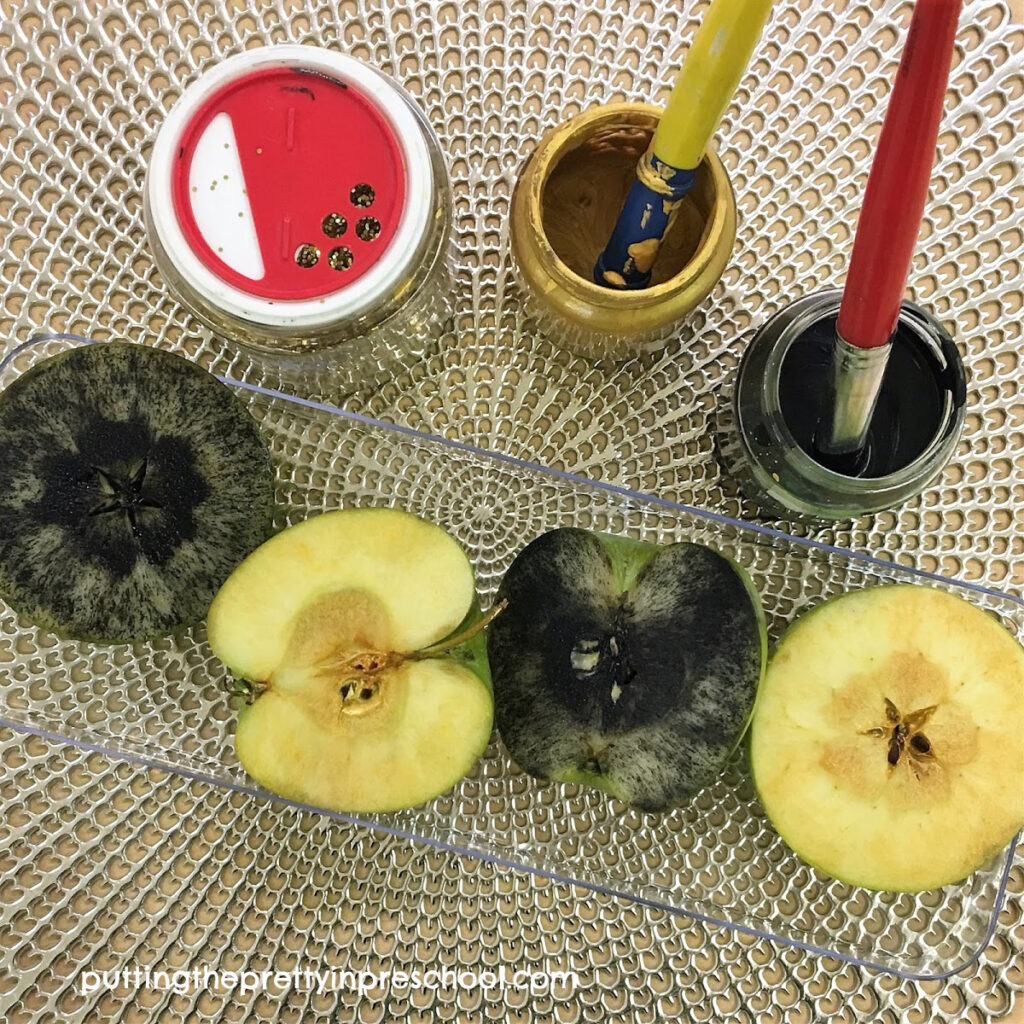 _______
Offer tempera paints on trays in traditional or unexpected colors. Ask your little learners to dip apple halves in each paint color and press them on a large piece of sturdy art paper. Featured below are black and metallic gold apple prints, with gold glitter sprinkled on for a finishing touch.
_______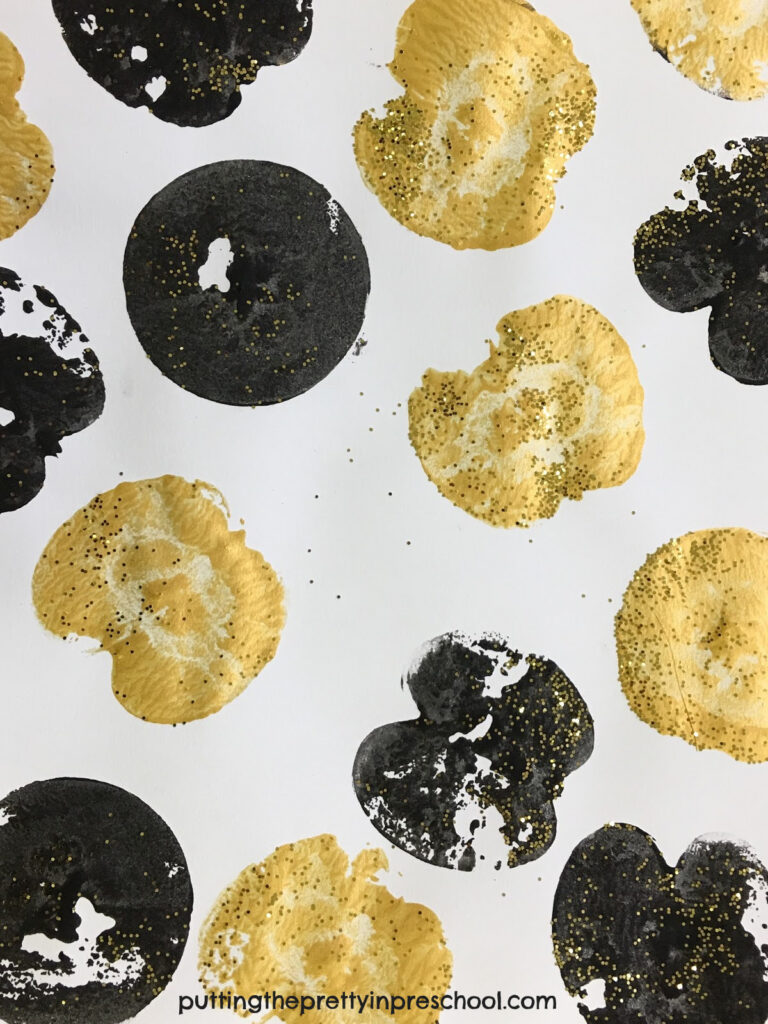 _______
Apple Fruit Stand
Keep a lookout for apple-themed play props at Dollar stores and art supply stores. Before long you will have a nice supply of accessories for an apple fruit stand.
_______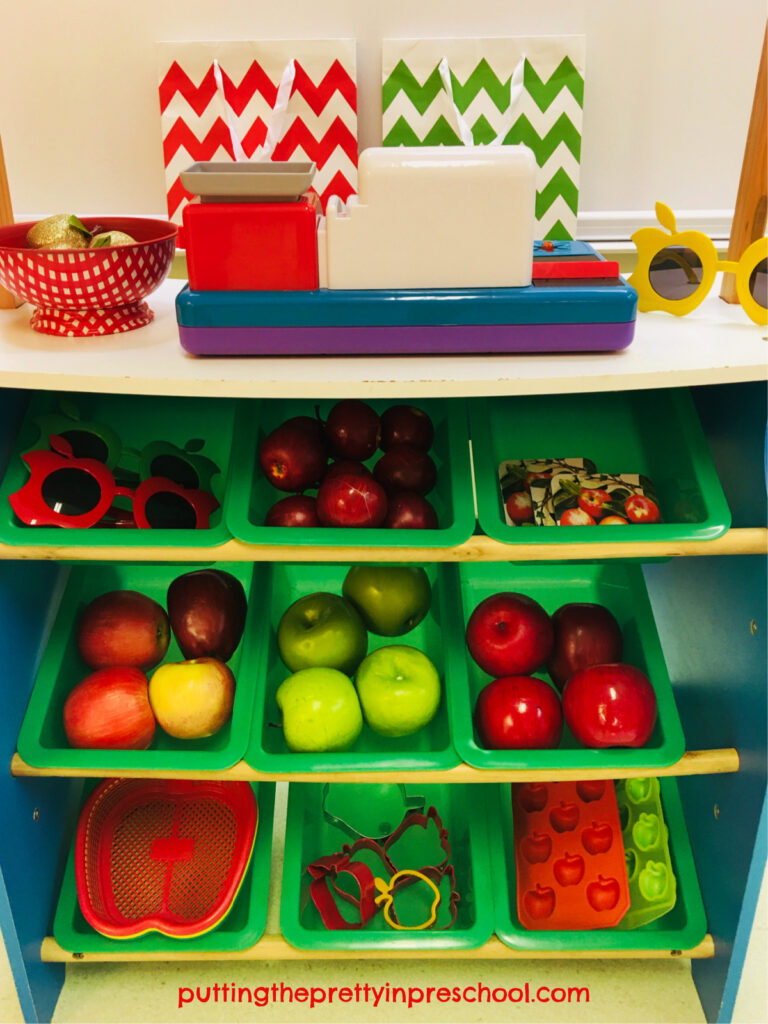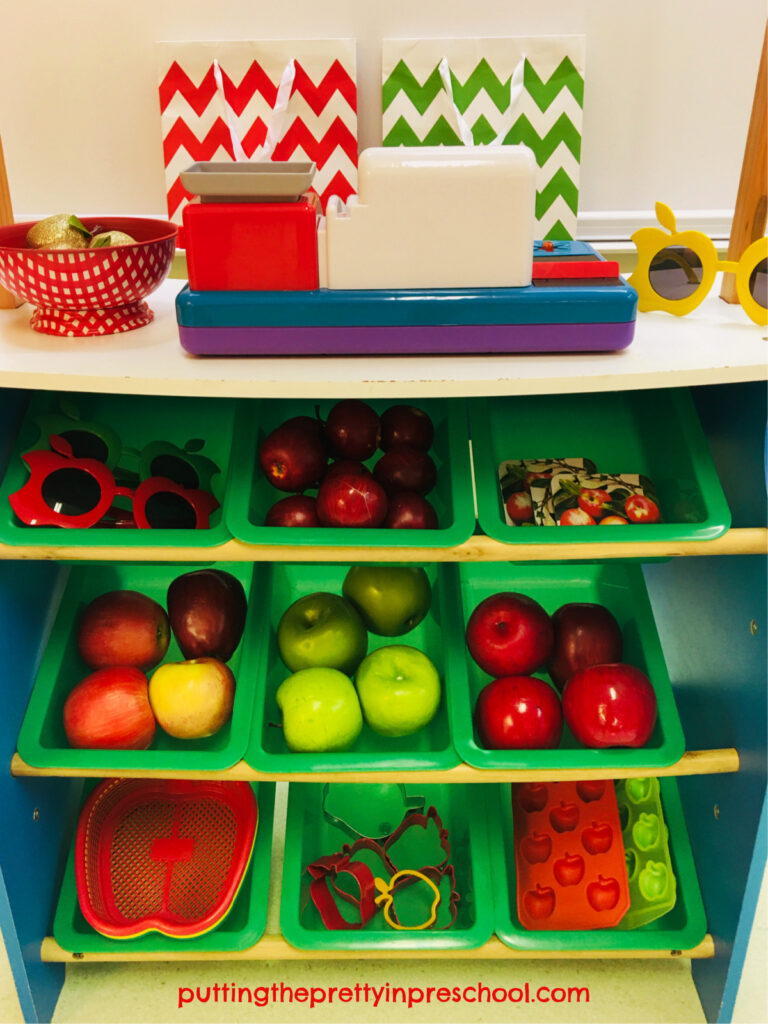 _______
Apple Pie
Use ready-made pie crust dough and apple pie filling to make it easy for your little learners to help bake an apple pie.
_______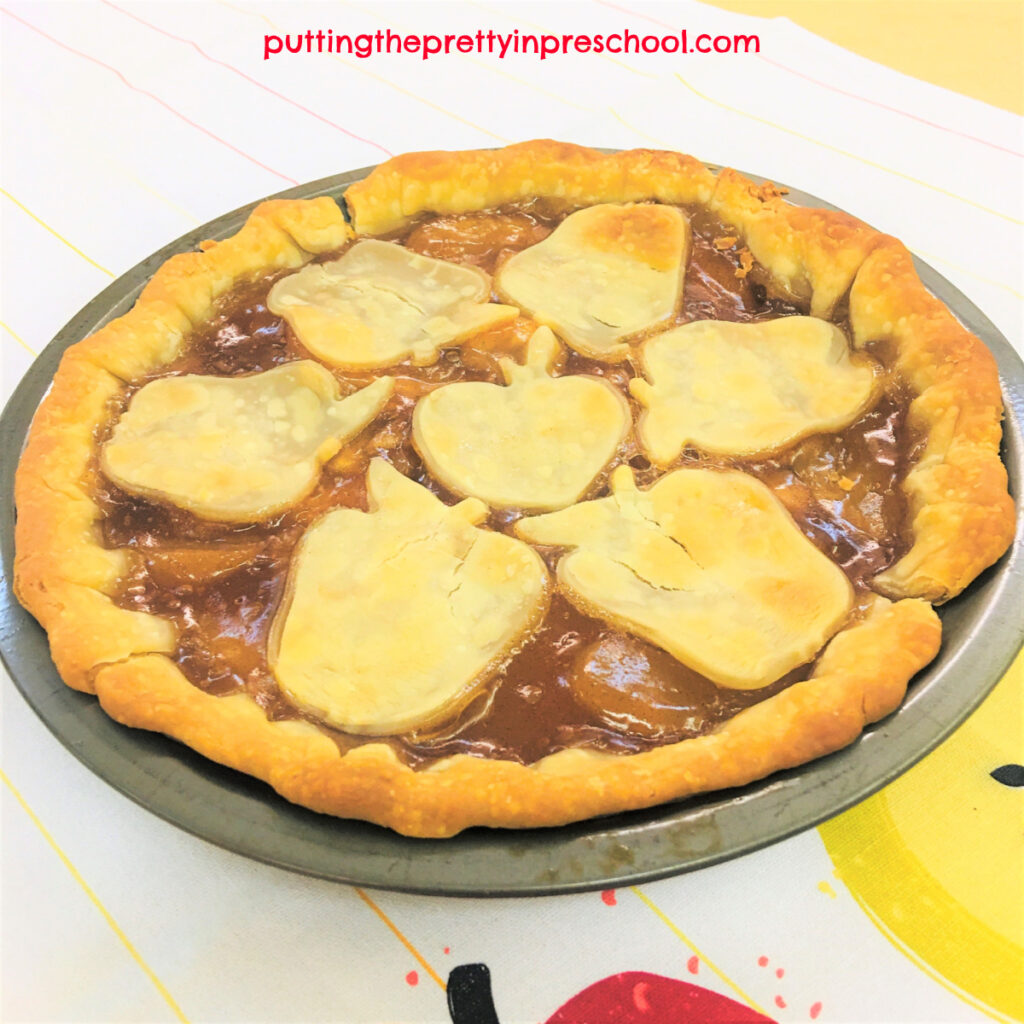 _______
Bird And Apple Small World
Apples aren't only tasty food for people. Many animals, including birds, love them too. This small world is an invitation for early learners to play with rocks, logs, leaves, apples, and bird figurines.
_______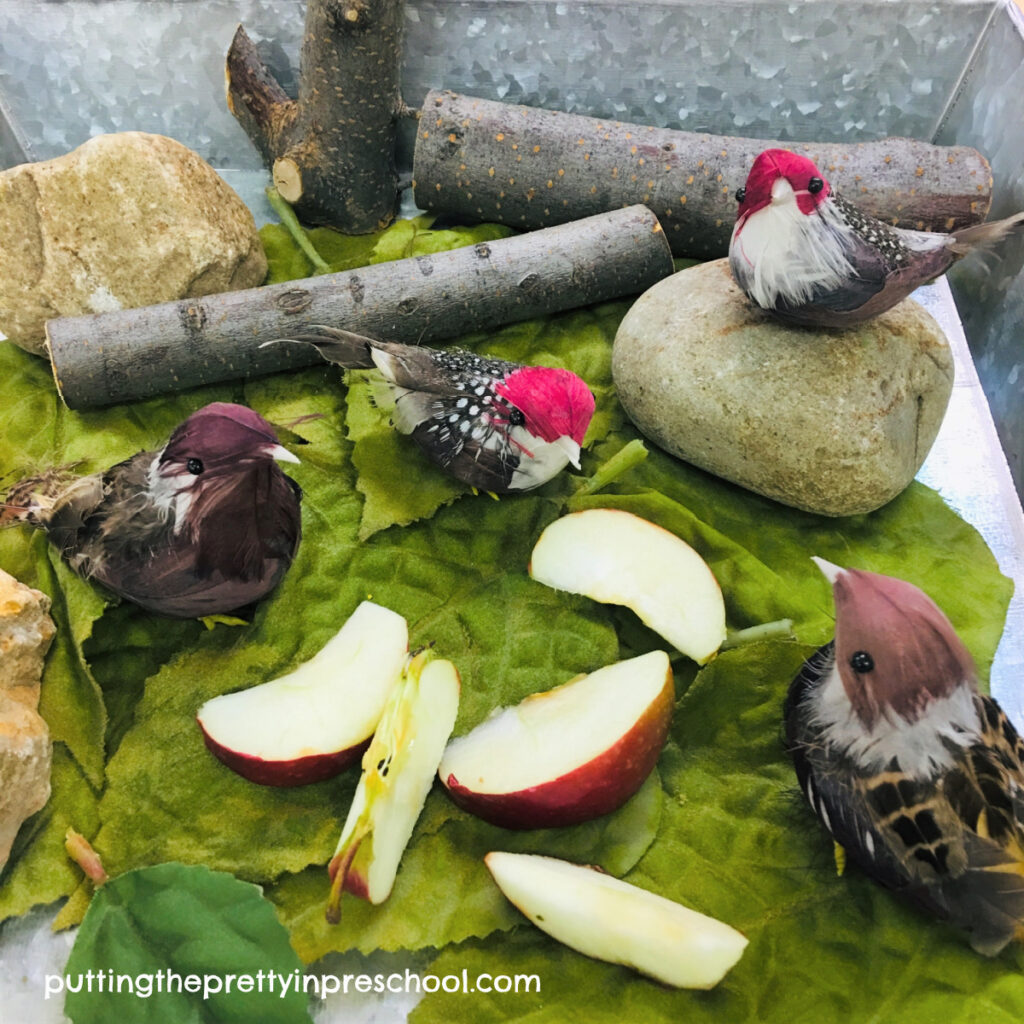 _______
There are so many apple theme activities available to choose from. And because they are plentiful in fall, they are a popular topic to introduce at the beginning of a new school term. For more apple exploration ideas, check my Pinterest board "Apple Activities For Kids."
_______
What is your favorite apple activity? Share in a comment below.
_______
More Apple Activities
Watercolor Apples With Markers
_______
[Read more…]

about Apple Theme Activities