This tulip art painting activity is inspired by the Canadian Tulip Festival, the stunning Canada 150 tulip, and a rustic Kleenex box design!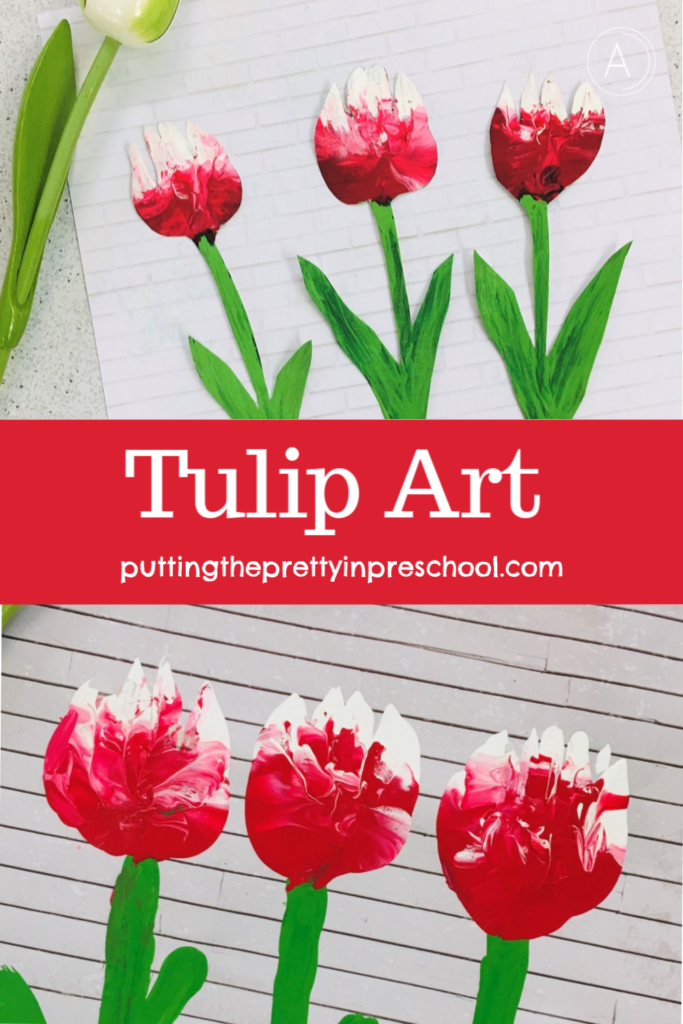 ---
Beginnings Of The Canadian Tulip Festival
Renowned photographer Malak Karsh began taking pictures of tulips in spring 1946. In 1952 Malak proposed a Canadian Tulip Festival for Canada's capital city, Ottawa. It was held the following spring. Since then, it has become an annual event every May, drawing tourists from around the world.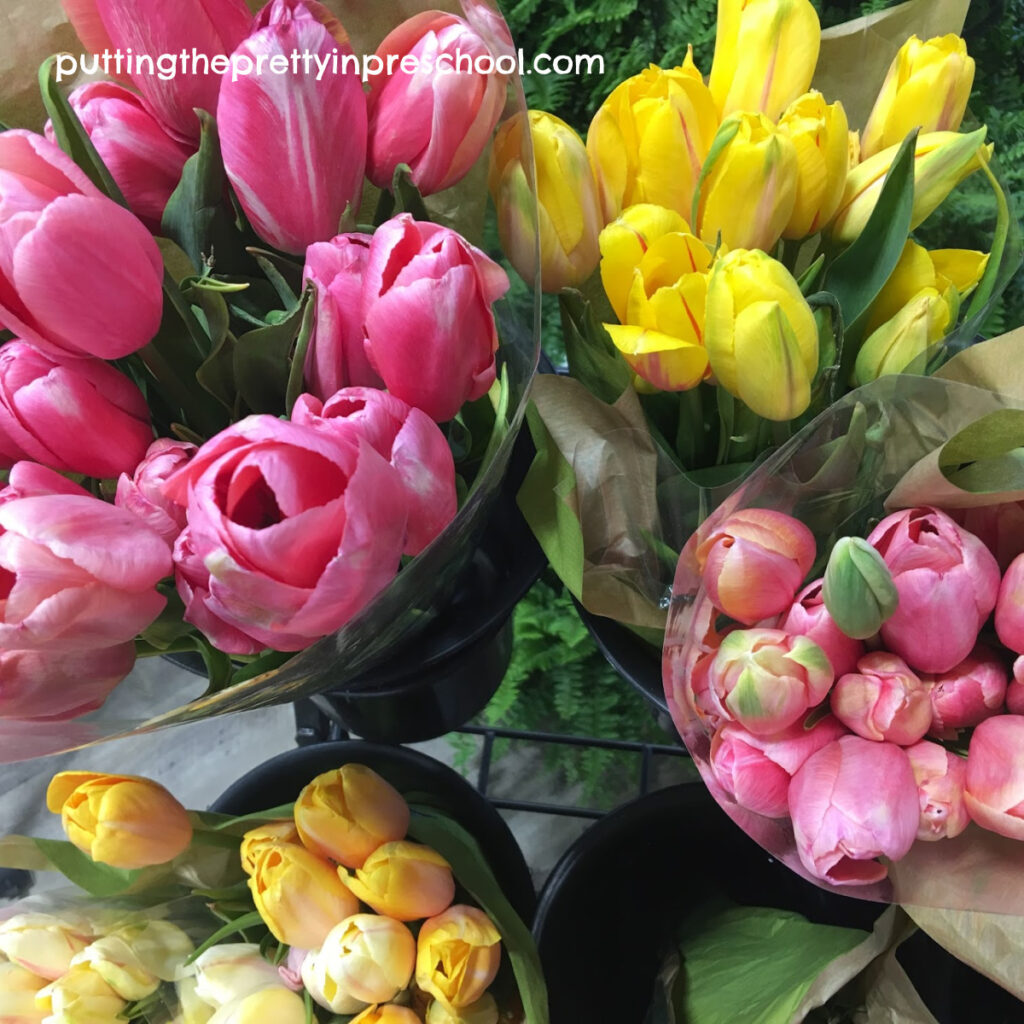 ---
Follow me on Pinterest for more ideas.
---
Keukenhof Gardens
If a visit to a vibrant tulip garden isn't in your family's near future, why not take them on a virtual tour of the world-famous tourist site in Holland, the Keukenhof Gardens.
---
Tulip Art Project Instructions
Red and white painted tulips are featured in this craft. They are a reminder of the tulip chosen for the Canada 150 celebration, held in 2017. The two colors are patriotic, and the flower pattern resembles the maple leaf in the Canadian flag. Click here to view pictures of the Canada 150 tulip.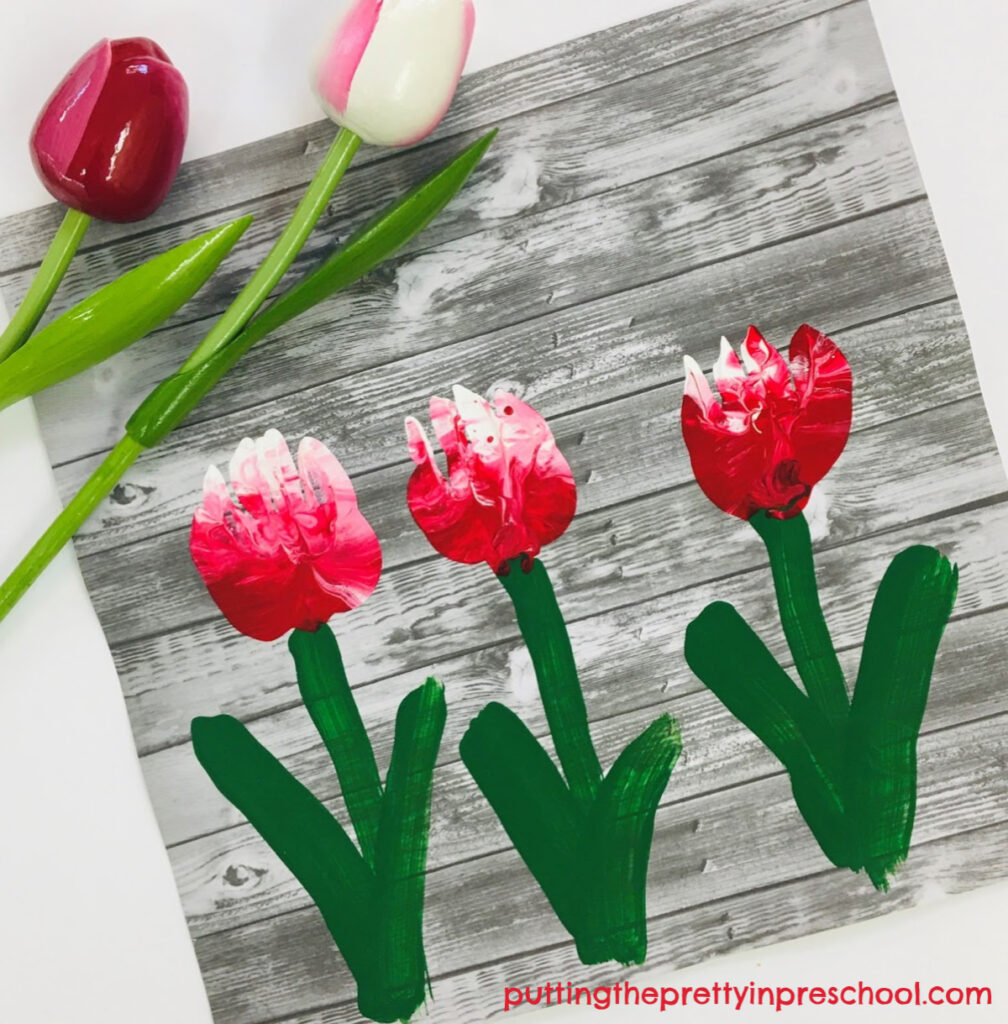 ---
MATERIALS NEEDED
paintbrush
salad fork
green, red, and white poster paint
rustic wood look craft paper
plate or tray
Guide your child in painting green tulip stems and leaves on the wood look craft paper.
---
Add red and white paint to a small plate or tray. Help your child dip the top of the salad fork in the red and white paint. Encourage moving the fork head from side to side and top to bottom until it is all covered in paint.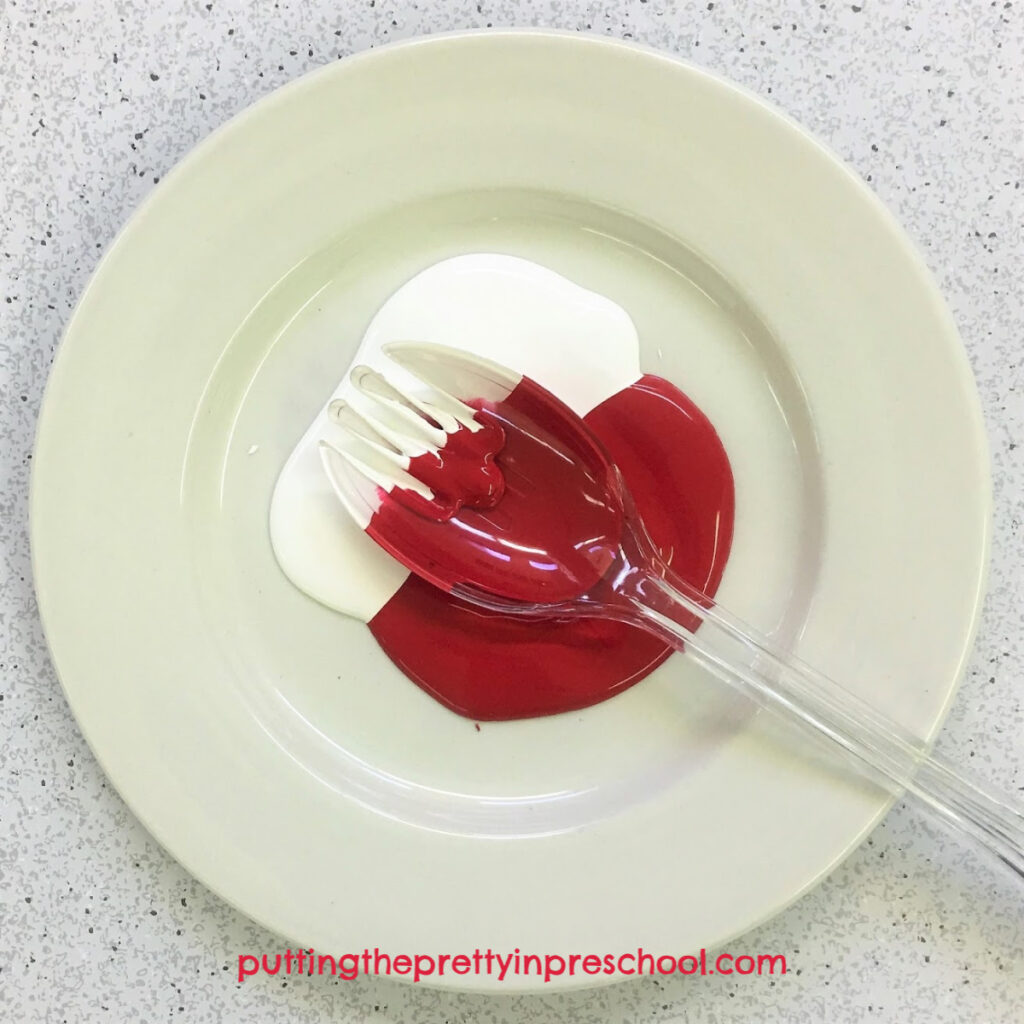 ---
Invite your child to press the painted part of the fork just above the stem of one of the flowers. Suggest tipping it in different directions to make sure each part of the salad fork head makes contact with the paper.
Follow the same process for each of the stems.
---
Let the picture dry.
The tulips can be cut out and glued to a new background for a three-dimensional effect.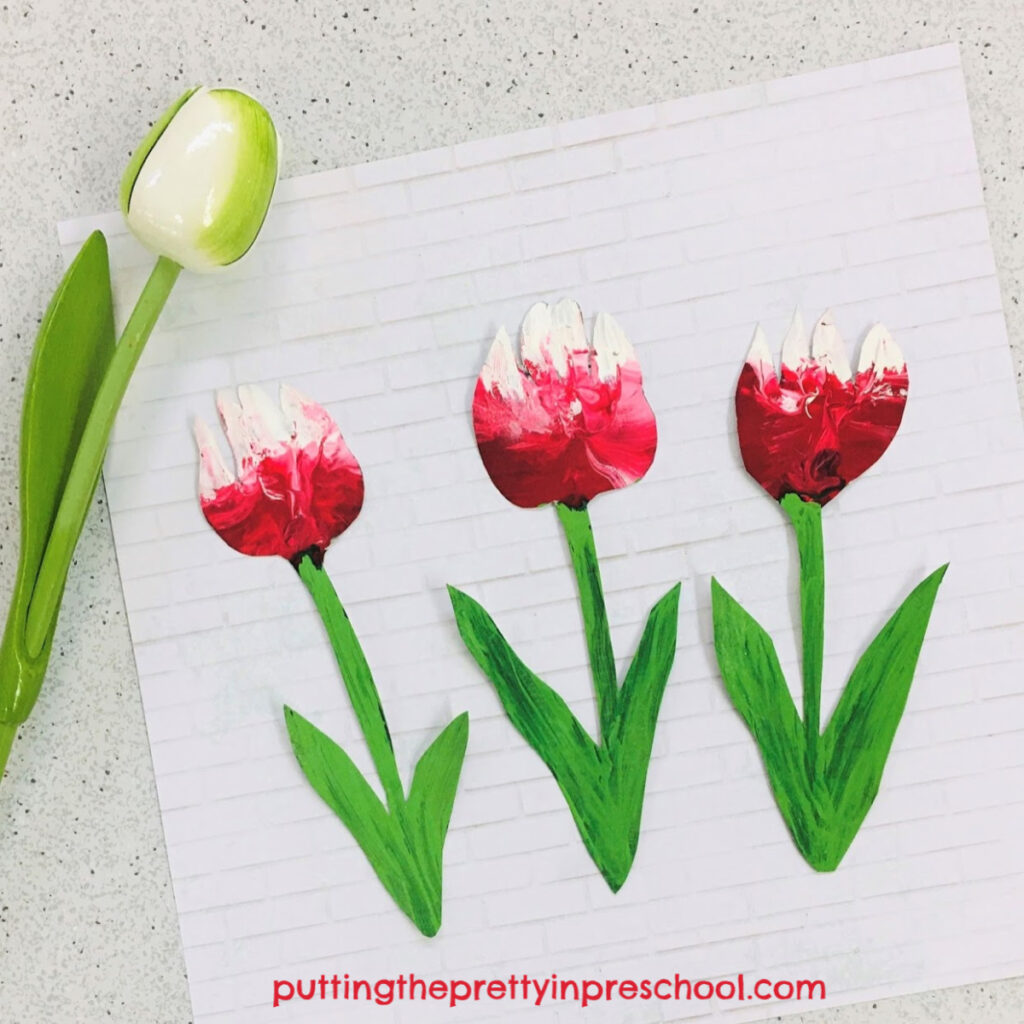 ---
You can offer other paint colors for this tulip art project. Here's a painting with yellow flowers. Yellow tulips are a symbol of friendliness, cheerfulness, and charity.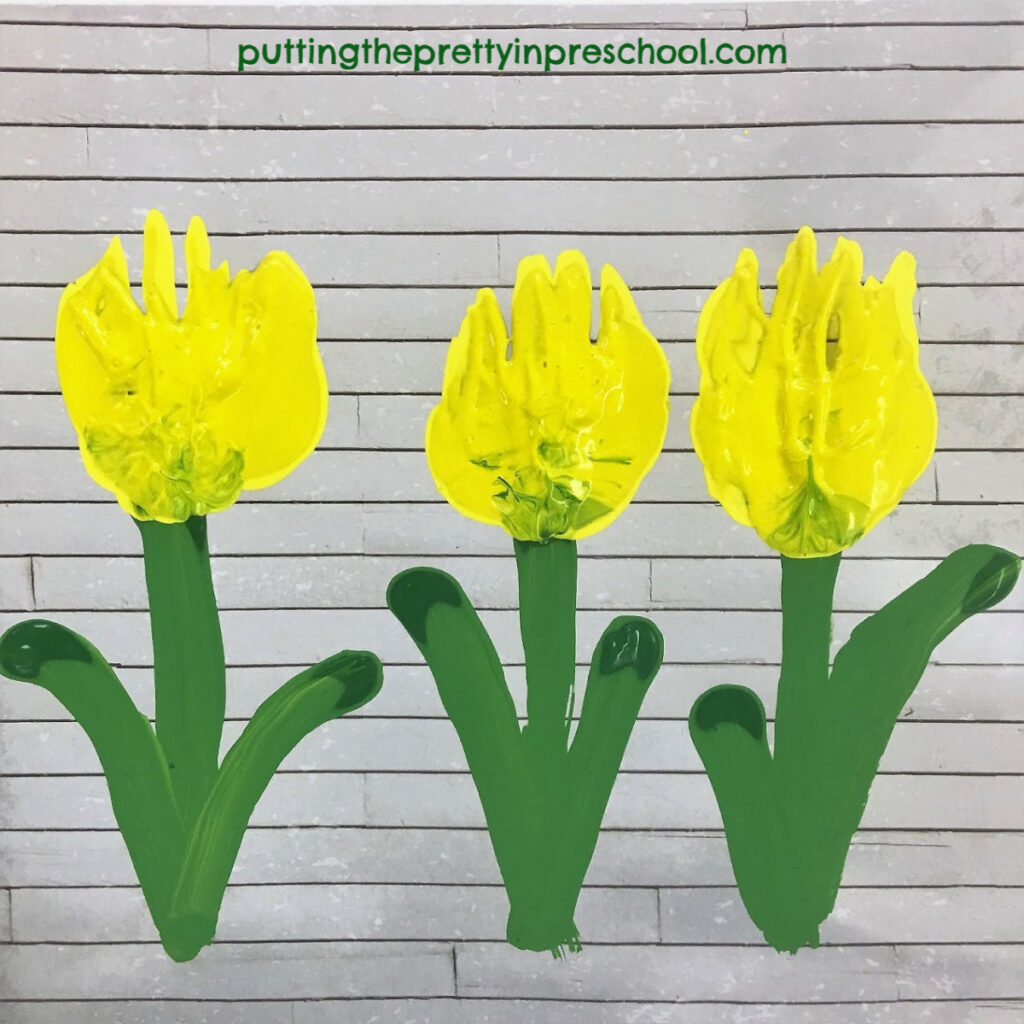 ---
The tissue box that helped inspire the painting project: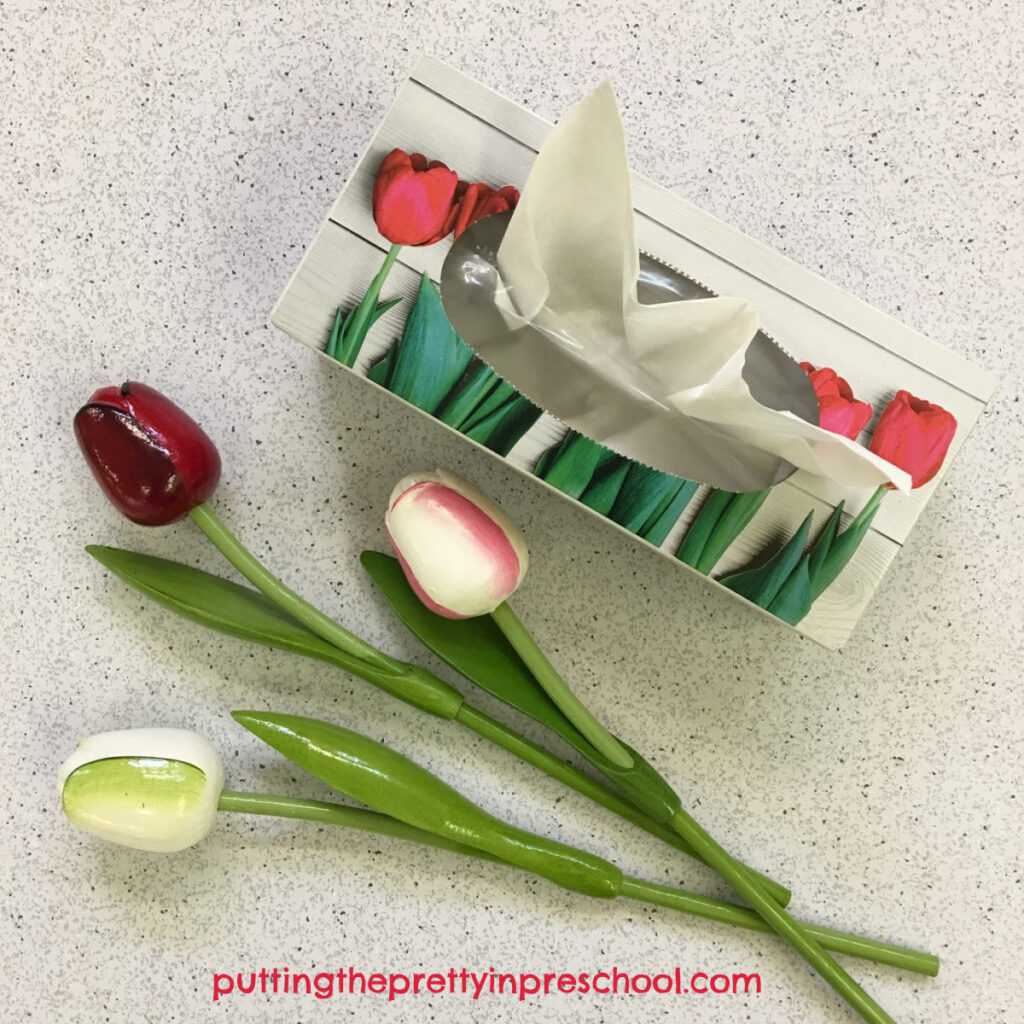 ---
---
Tulips are an endearing subject for artwork and an ideal flower for gift giving. And there is nothing more stunning than viewing an expansive tulip field with rows and rows of cup-shaped flowers in rainbow colors.
What is your favorite spring flower? Share below.
---
You may also like:
Dinosaur And Sweet Potato Vine Activities
---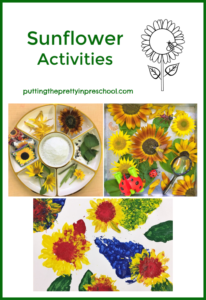 ---
Don't forget to share this post on Pinterest or your favorite Social Media channel. Sharing is caring!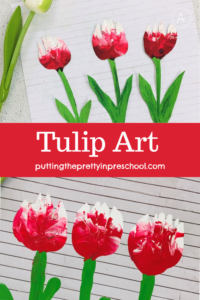 ---
© Annette Kaminsky
---
Follow on:
Pinterest Twitter Facebook Instagram
---
Follow me on social media for more ideas: