This post was edited on December 12, 2022.
_______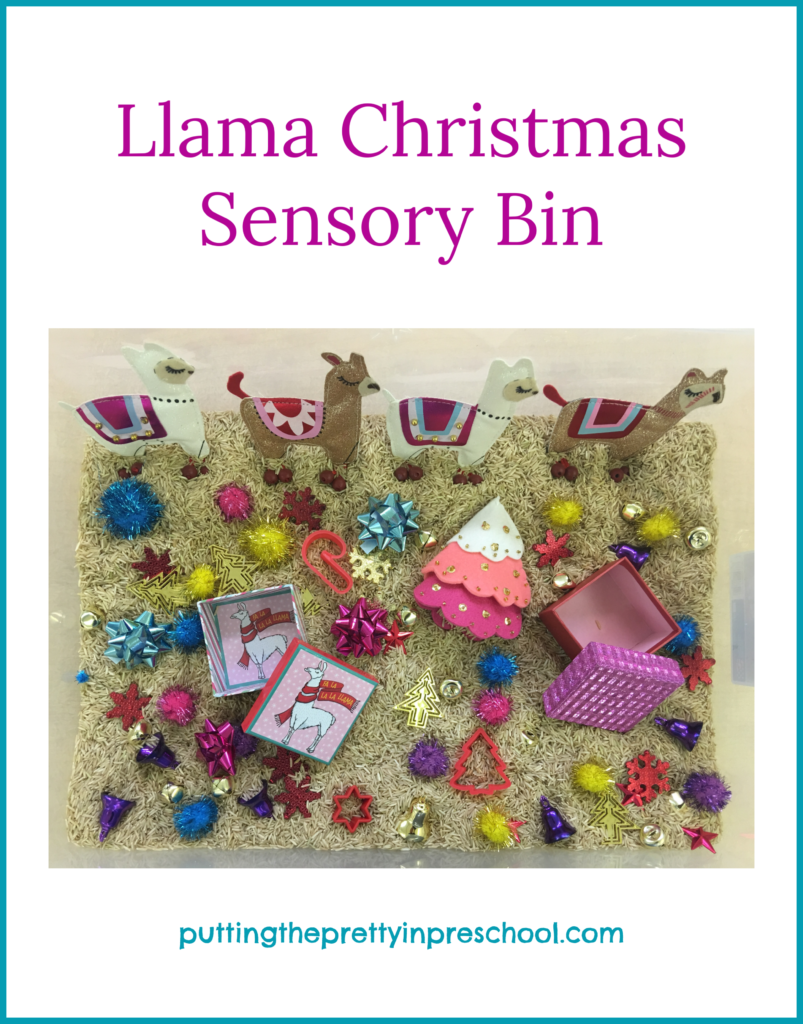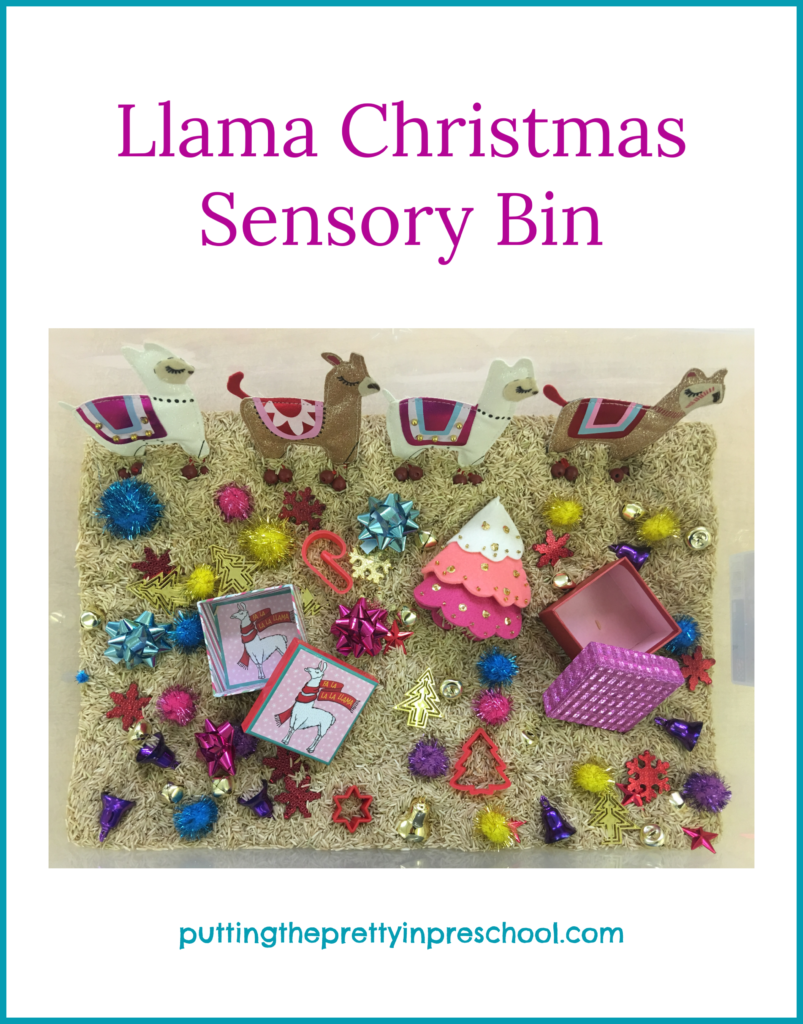 _______
A llama Christmas sensory bin is sure to captivate your little learners. It's a superb way to give children access to the rich colors and textures of the Christmas season.
This festive bin is inspired by the storybook "Llama Llama Holiday Drama," written and illustrated by Anna Dewdney. In the picture book, little Llama becomes overwhelmed helping his mama with holiday preparations. There are so many things to do, and the wait for Christmas seems much too long. Amid the busy, bustling season, Mama Llama takes time to stop and snuggle with Llama Llama, saying that "having each other is the true gift" at Christmas.
Llama Llama's pre-Christmas experience is one that children can relate to. And parents and caregivers get a gentle reminder to slow down and spend some snuggle time with the "littles" in their lives.
_______
Llama Christmas Sensory Bin Supplies
With adorable llama-themed Christmas decorations readily available, a llama-inspired bin is easy to put together. Purchase a few nonbreakable llama ornaments, and add Christmas-themed sensory items in colors that complement them.
_______
This sensory tub includes
brown rice
llama Christmas decorations (cut from a garland)
small gift boxes
felt Christmas tree decoration
gingerbread decoration
mini Christmas cookie cutters
sparkle pom poms
bows
bells
metallic snowflakes
metallic trees
_______
A llama-themed sensory bin offers young children a chance to play with festive contemporary decorations along with well-loved staples.
_______
What's your current theme for Christmas decorating? Is a color scheme or favorite type of ornament taking center stage? Drop a comment below.
_______
To view a read-aloud version of the picture book "Llama, Llama Holiday Drama", click here.
_______
_______
You may also like:
Christmas Sweater Rice Sensory Bin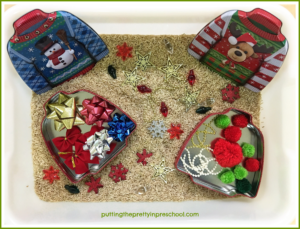 _______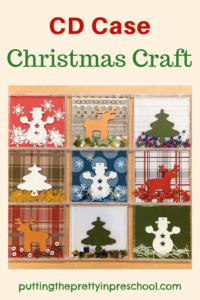 _______
Don't forget to share this post on Pinterest or your favorite social media channel. Sharing is caring!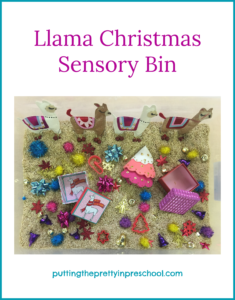 _______
© Annette Kaminsky December 10, 2019
_______
Follow me on social media for more ideas: