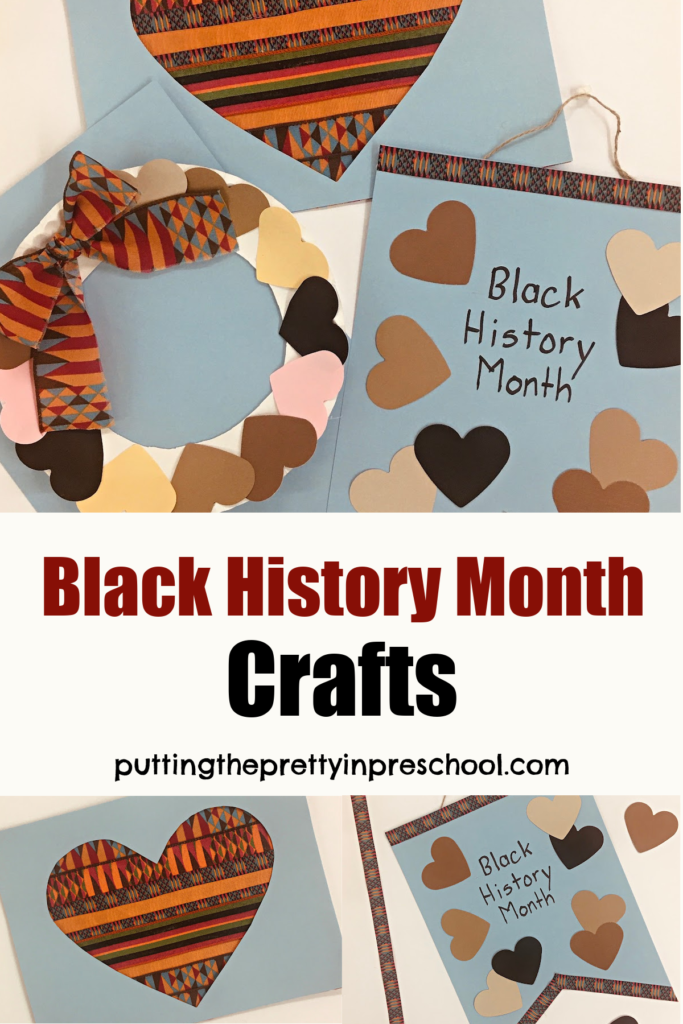 _______
These three, easy Black History Month crafts feature ribbons in vibrant patterns and colors and lots of hearts! I've always admired the rich-toned clothing that black people can wear. And they absolutely shine adorned with metallic gold and silver jewelry. They can get away with so many color schemes that elude me because of my fair skin!
The bold fabric colors and patterns not only look striking but carry meaning in African culture. The designs are a means of storytelling, communicating messages from particular people groups. Textiles are also used as backdrops for important public ceremonies. And they are dynamic collectible artworks.
_______
Follow me on Pinterest for more early learning ideas.
_______
Kindness Heart Wreath
This wreath with skin-toned hearts communicates that all lives matter and that everyone deserves to be treated with kindness.
_______
Supplies to Gather:
9-inch paper plate
cardstock in skin tones
Black History Month ribbon
heart paper punch
glue stick
glue gun
Cut out the center of the paper plate, and cut or punch hearts in skin tones from cardstock.
Invite your little learner to glue hearts around the paper plate rim, leaving a little room at the top or bottom.
Cut a 26-inch piece of ribbon. Tie it into a bow and glue it on the top or bottom of the wreath with a hot glue gun.
Note: The hearts could also be punched from Black History Month colors: black, red, yellow, and green.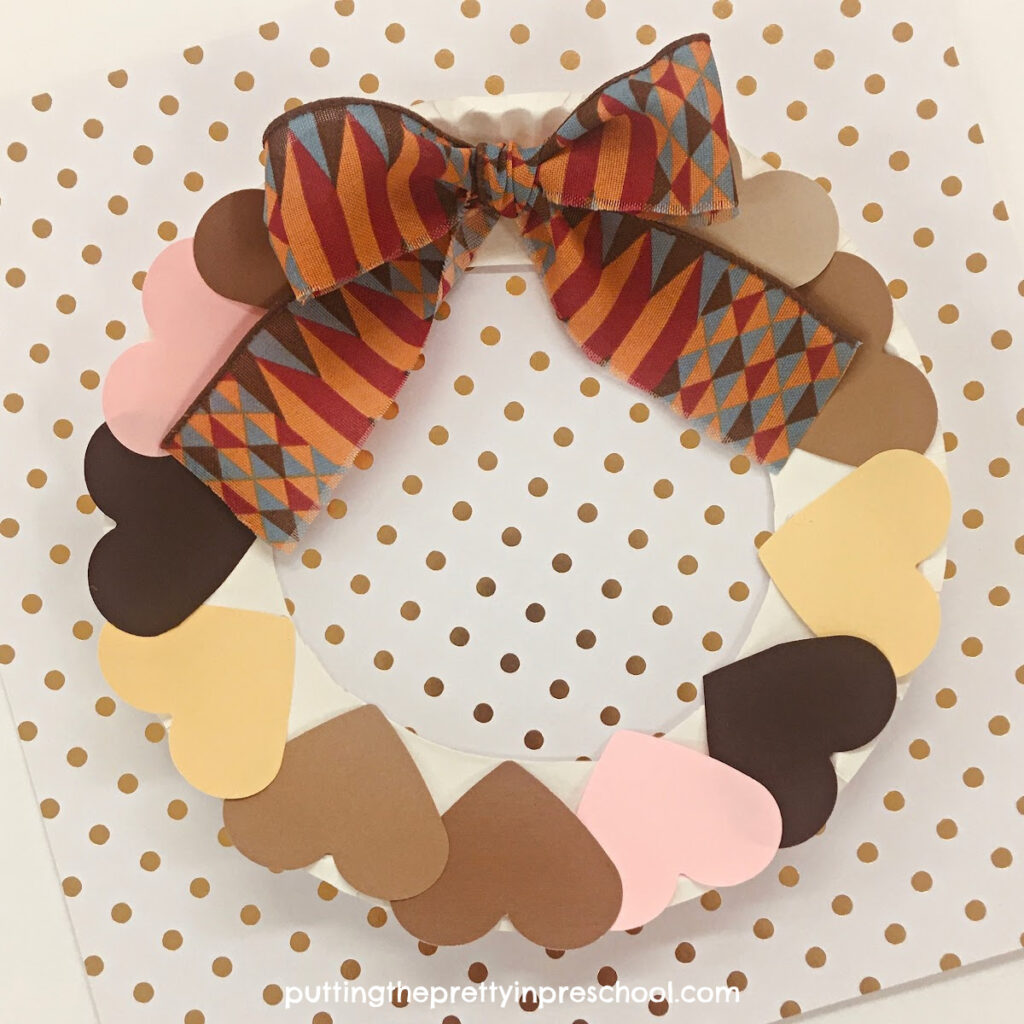 _______
Heart Banner Craft
The same skin-toned hearts can be used to decorate an attractive, display-worthy banner honoring Black History Month.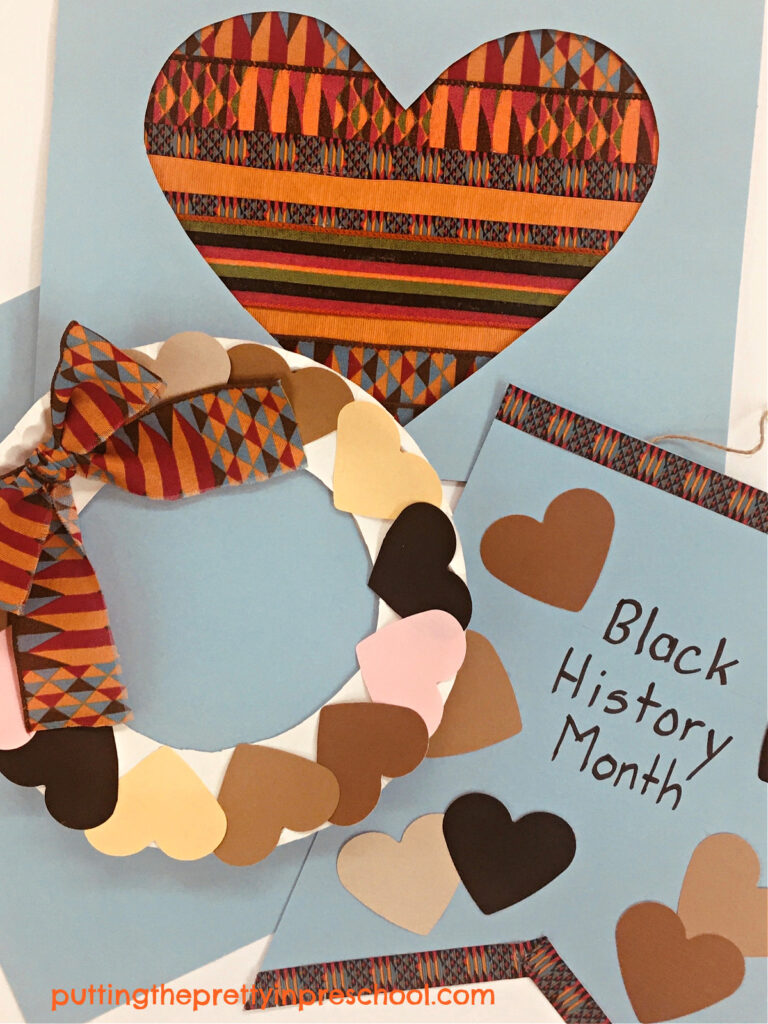 _______
Supplies To Gather
9 x l2-inch sheet of fade-resistant construction paper
thin Black History Month ribbon
12-inch strip of jute twine
black felt pen
scissors
glue stick
glue gun
Choose a color of construction paper that complements the ribbon. Cut a triangle out of one end.
With a hot glue gun, add a ribbon edge to the top and bottom of the sturdy paper.
Write the words "Black History Month" in the center.
Invite your little learner to glue skin-toned hearts around the words.
Use a hot glue gun to adhere the jute twine to the upper back of the craft for a hanger.
Hang the craft project on a wall as a banner.
Note: The words on the banner can be changed to "Kindness Matters" or "Everyone Is Special." This would make the craft project suitable for any time of the year.
_______
Black History Month Heart
This heart craft takes full advantage of the vibrant, geometrically patterned ribbon, and looks striking on display.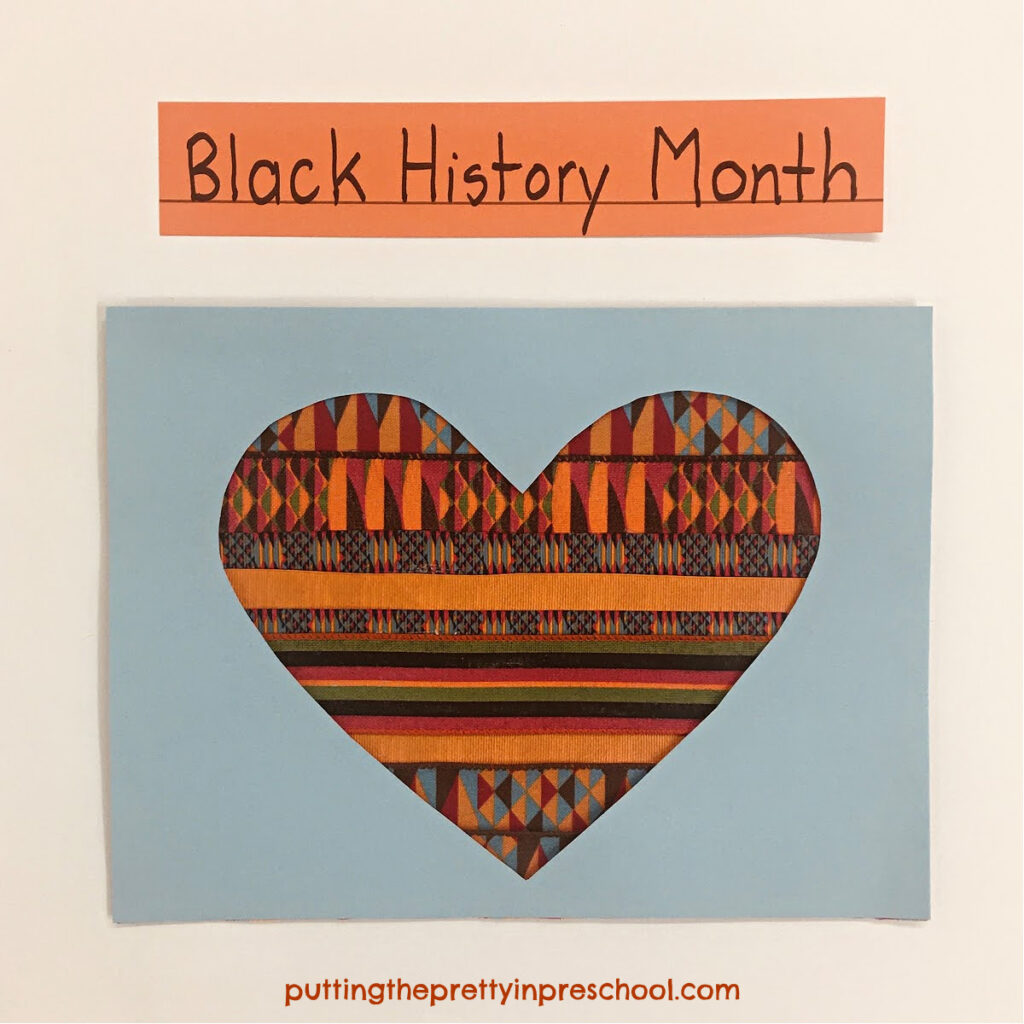 _______
Supplies To Gather
two pieces of 9 x 12-inch fadeless construction paper
heart tracer
Black History Month ribbon in various colors, patterns, and widths
plain ribbon
glue stick
hot glue gun
scissors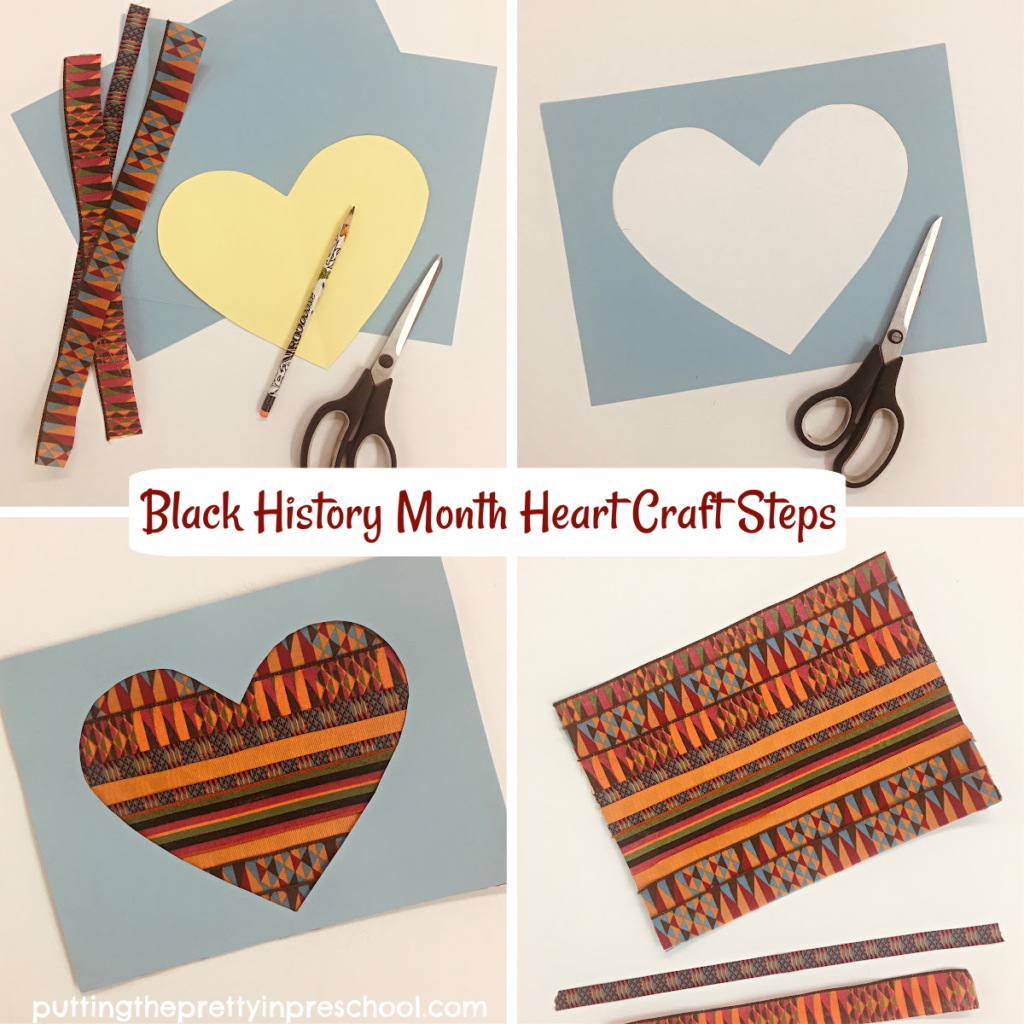 _______
Cut ribbon into strips that are about 13 inches long.
Help your little learner pick and glue pieces of ribbon to one sheet of paper using a glue stick.
Afterward, trim the ribbon so it is even with the paper edges with a good pair of scissors.
Using a heart tracer, cut a large heart from the other piece of construction paper.
With a hot glue gun, adhere the cut paper outline to the fabric enhanced paper. Display the finished project on a wall with the caption "Black History Month."
_______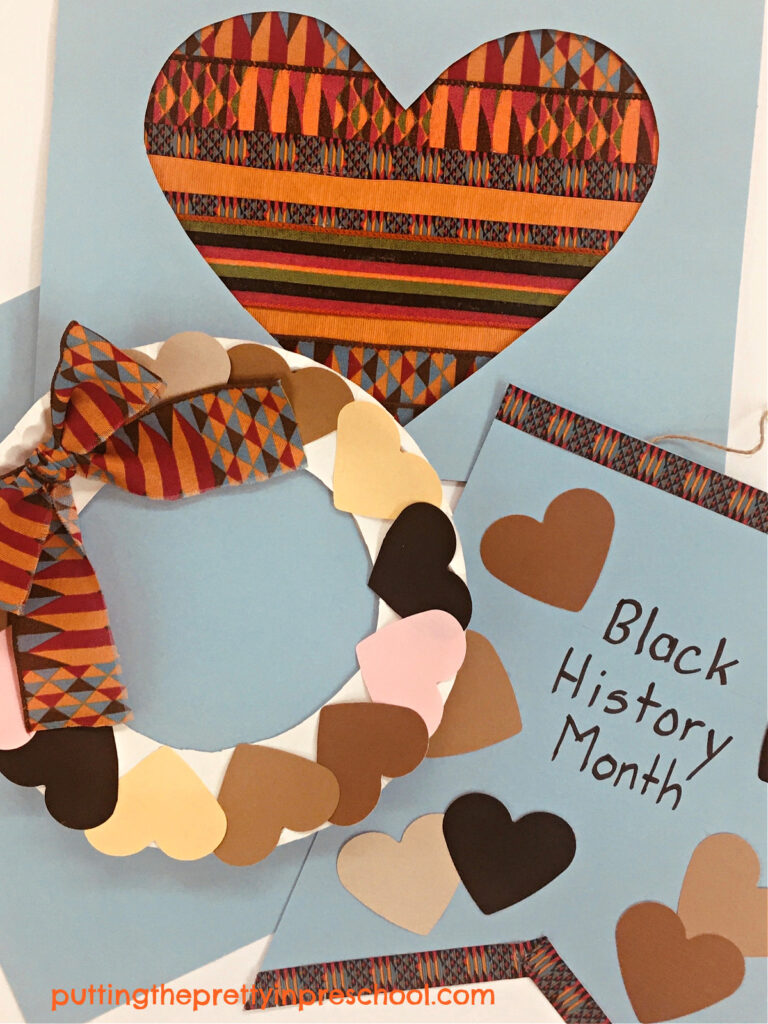 _______
These three ethnic ribbon-enhanced crafts would look amazing displayed as a group. Each individual craft would work wonderfully as a classroom project.
_______
Related:
Black History Month Paper Craft
Celebrate Diversity Butterfly Craft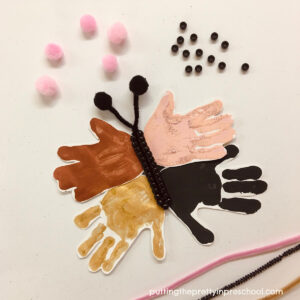 _______
Celebrate Diversity Yarn Heart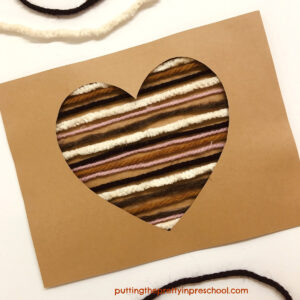 _______
_______
You may also like:
Heart Doily Multicultural Gnome Craft
_______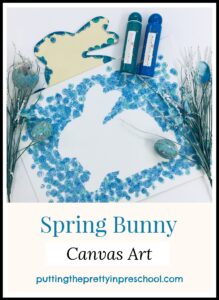 _______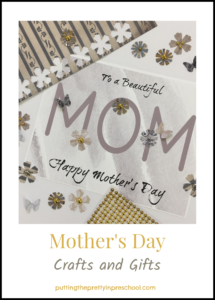 _______
Don't forget to share this post on Pinterest or your favorite social media channel. Sharing is caring!
_______
© Annette Kaminsky February 26, 2022
_______
Follow me on social media for more ideas: