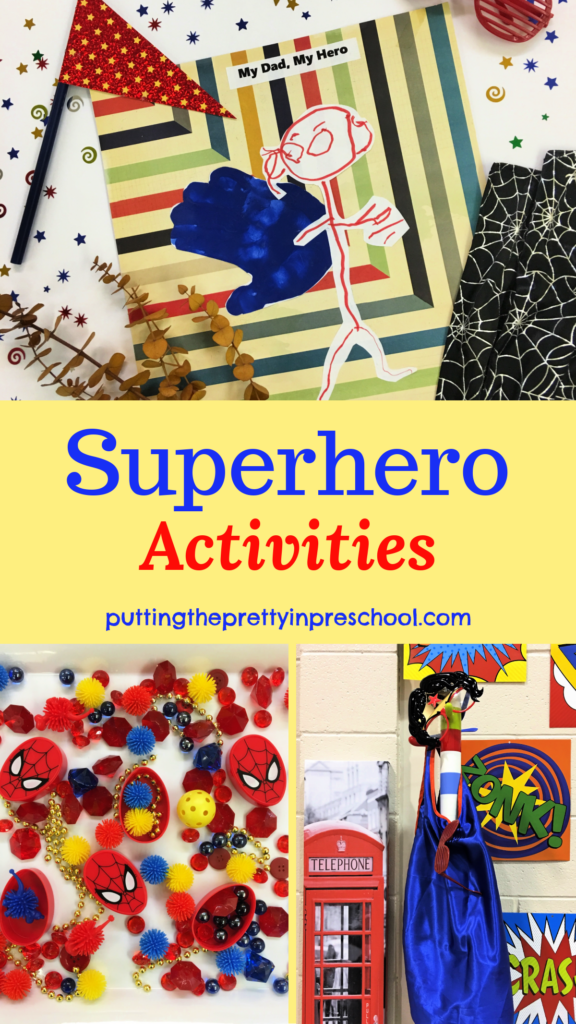 ---
As everyone can attest, Superhero activities are hugely engaging for children. Superheroes are also a topic I was hesitant to plan a full theme around for many years. I was afraid that the children's excitement level would go up, and never return to a manageable rate.
One year I decided a generic Superhero theme could be feasible as the last one of the school term. I thought the children might get riled up, but I would be sending them home for the summer afterward!
The Superhero activities were a hit and turned out to be perfectly manageable. Dress up props were available in the gymnasium, where loud noises and running were the norms. A number of books read in the classroom highlighted good character traits of Superheroes. Puzzles, manipulative toys, and sensory trays rounded out the play choices.
[Read more…]

about Superhero Activities