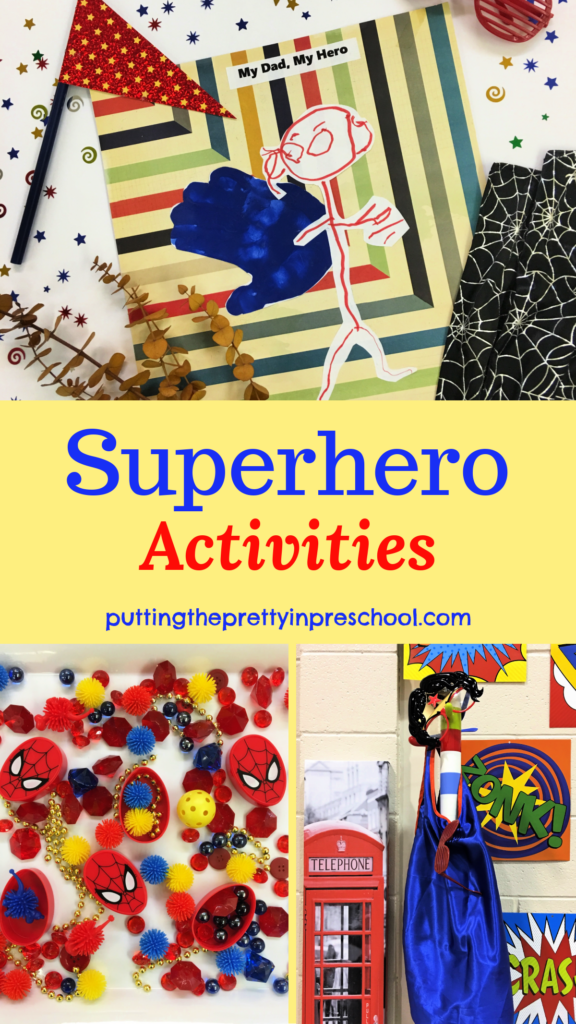 _______
As everyone can attest, Superhero activities are hugely engaging for children. Superheroes are also a topic I was hesitant to plan a full theme around for many years. I was afraid that the children's excitement level would go up, and never return to a manageable rate.
One year I decided a generic Superhero theme could be feasible as the last one of the school term. I thought the children might get riled up, but I would be sending them home for the summer afterward!
The Superhero activities were a hit and turned out to be perfectly manageable. Dress up props were available in the gymnasium, where loud noises and running were the norms. A number of books read in the classroom highlighted good character traits of Superheroes. Puzzles, manipulative toys, and sensory trays rounded out the play choices.
_______
Edmonton Comic And Entertainment Expo
Last Fall I attended the Edmonton Comic & Entertainment Expo because it looked so fun! I also hoped to get some more ideas for my Superhero theme. The multitude of booths showcasing art, toys, outfits, and much more offered loads of inspiration. And I visualized a Superhero theme working for our next Father/Preschooler evening (held this past March.)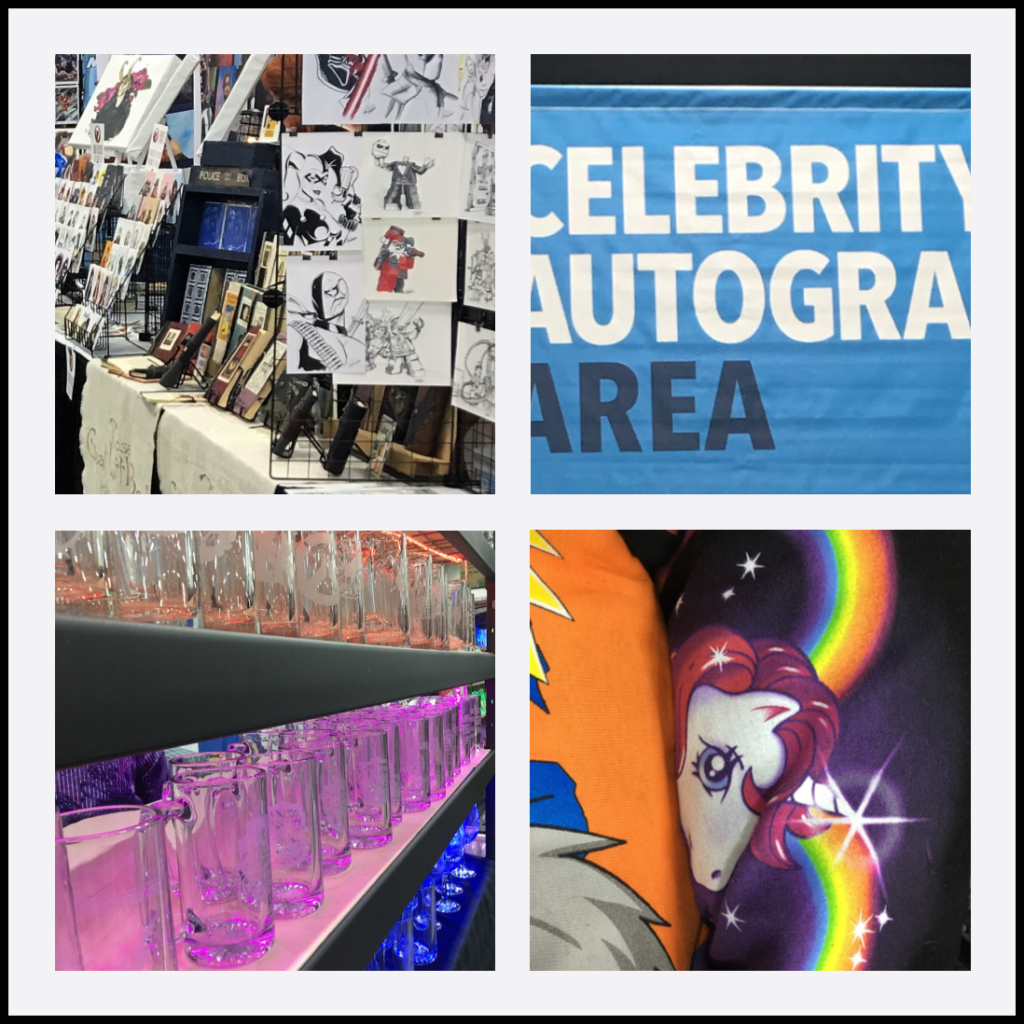 _______
Father/Preschooler Night Superhero Activities
The Father/Preschooler evening started out with a potluck supper. Open-ended toys were available for guests to explore, with Superhero figures added in.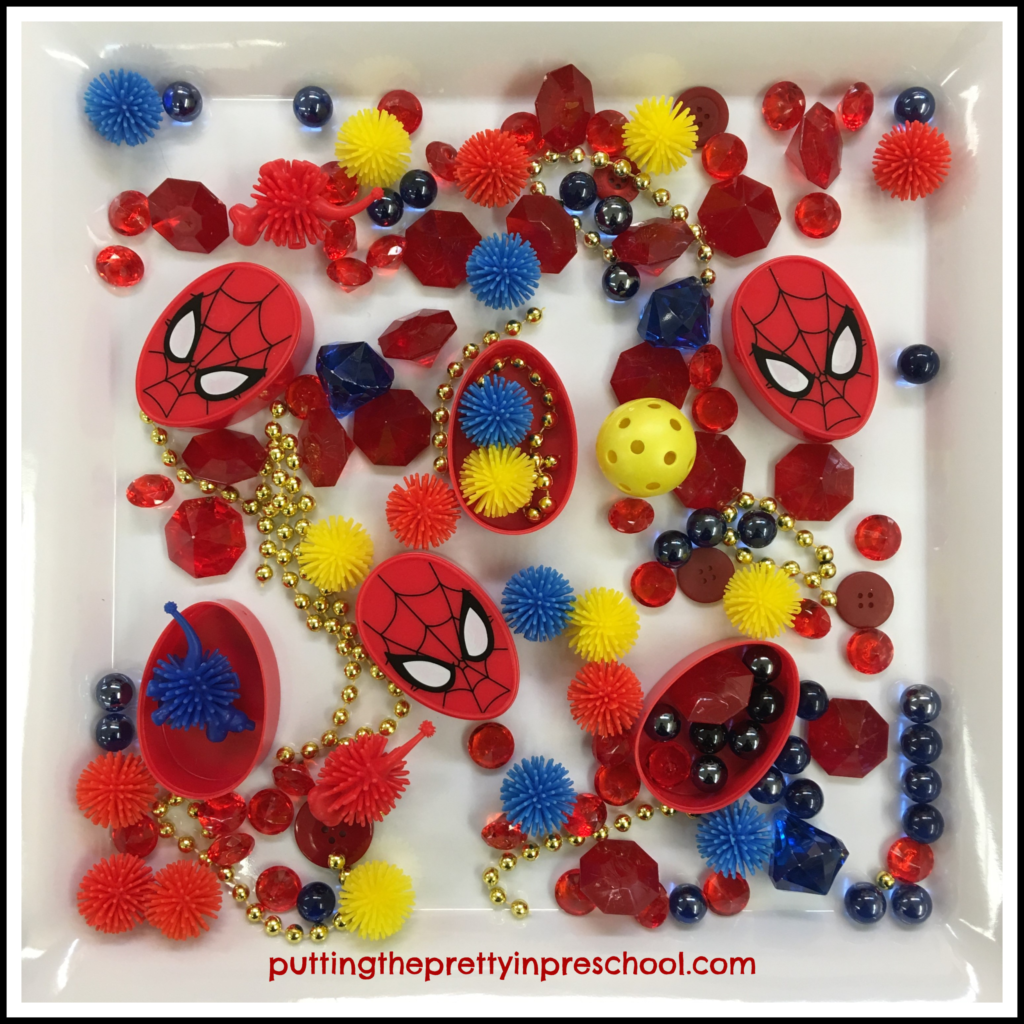 _______
Superhero coloring sheets were available to decorate. DIY board games, game chips, and dice were set out around the eating area.
Flags, eucalyptus sprigs, and themed table scatter adorned the tables.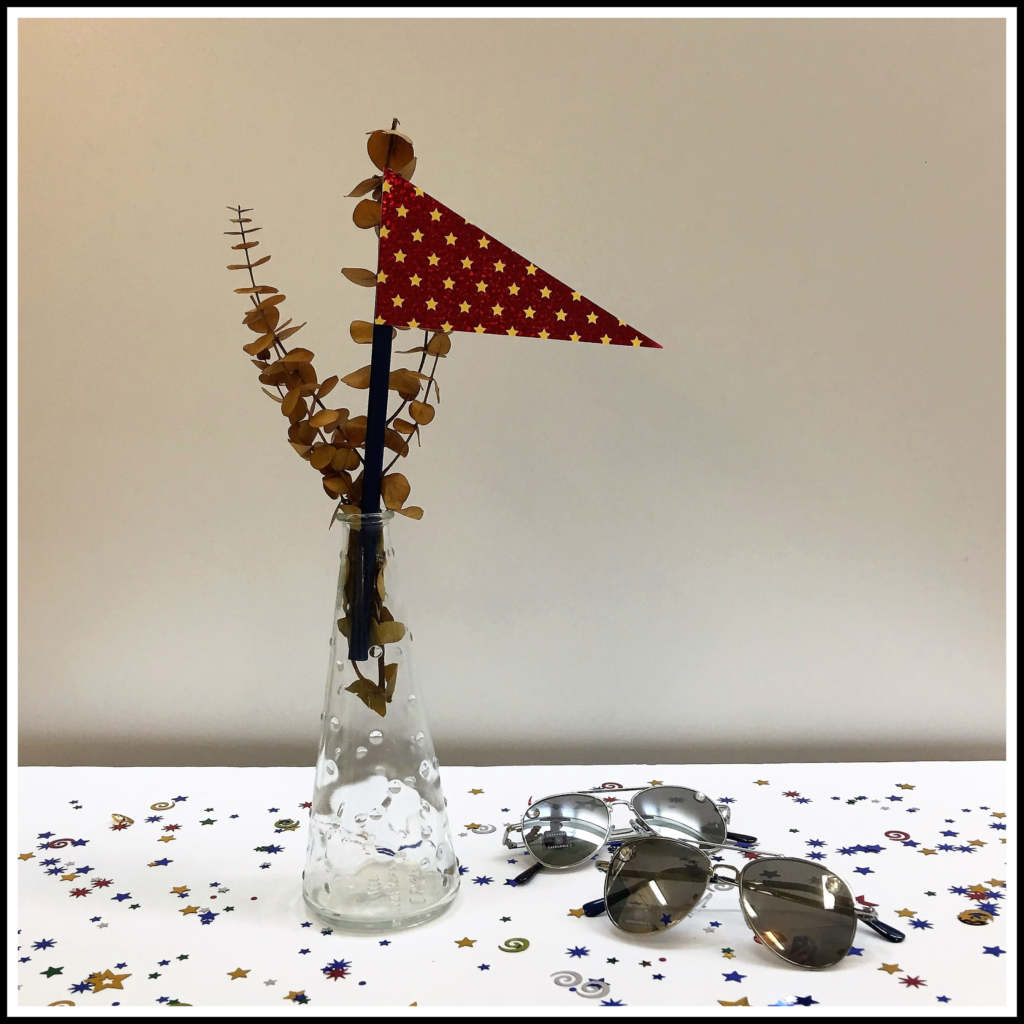 _______
After dinner adults and children were invited to visit feature centers. Everyone was encouraged to take a strip of tickets out of a bowl to "pay" for each center activity.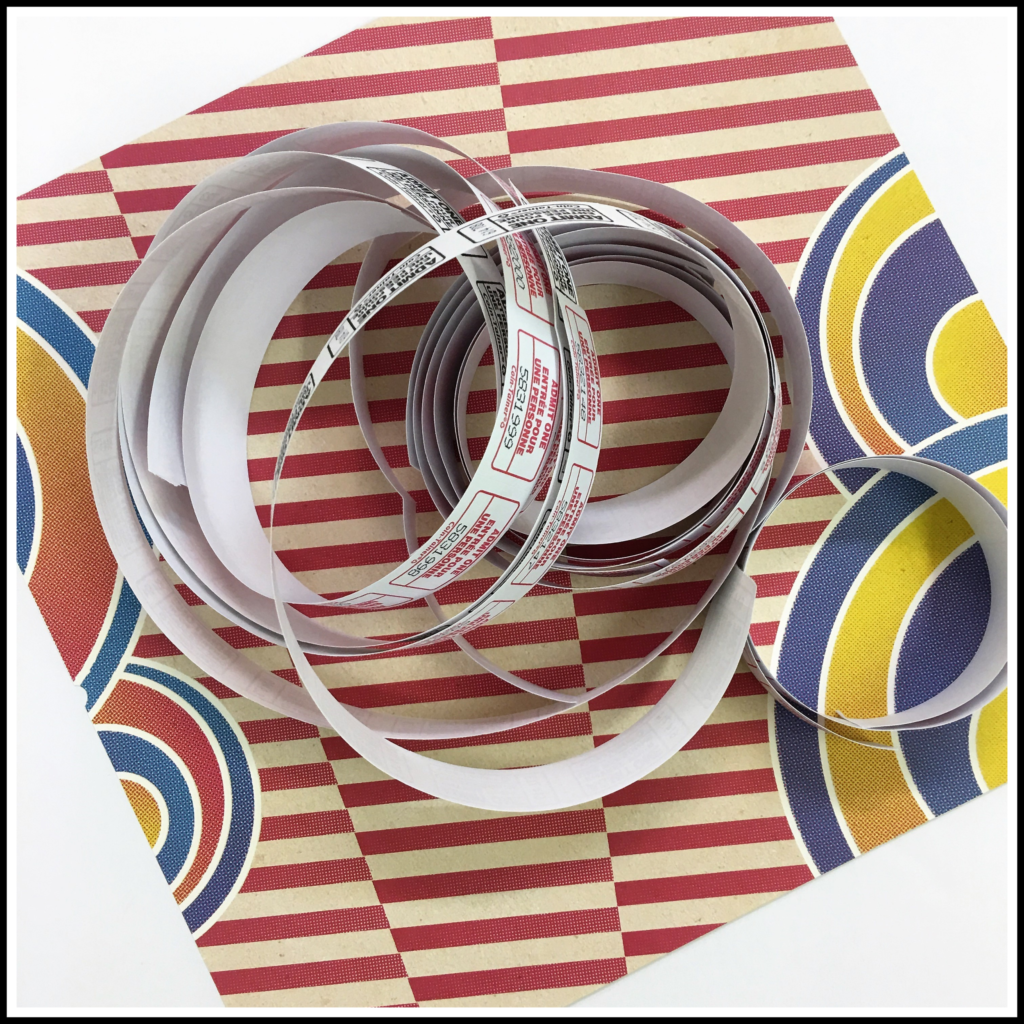 _______
These were the options:
1) Photo Op: Take A Picture With Your Favorite Superhero
Justice League props and backdrop purchased from Party City were used for this activity. Individual, adult/child, and group photos were taken. The snapshots turned out amazing!
_______
2) Purchase Superhero Art
Guests could purchase a picture of a Superhero Father made by a preschooler. Family members bought their own child's work of course!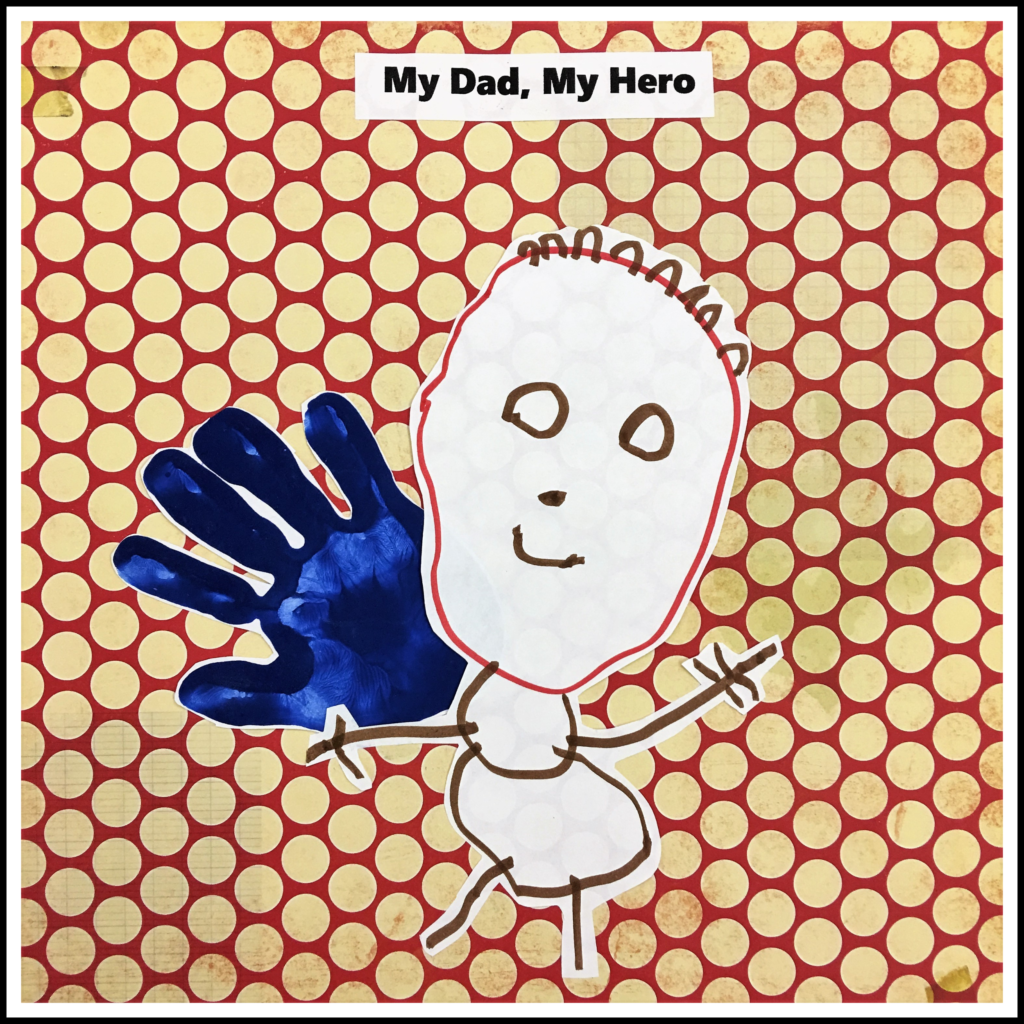 _______
3) Photo Op: Take A Picture Dressed Up As A Superhero
Dress-up clothes were available for children and adults to wear. There was a telephone picture and calendar Superhero action word backdrop. Individual, adult/child, and group photos were taken.
The reflective aviator sunglasses pictured with the table decor above were my favorite look!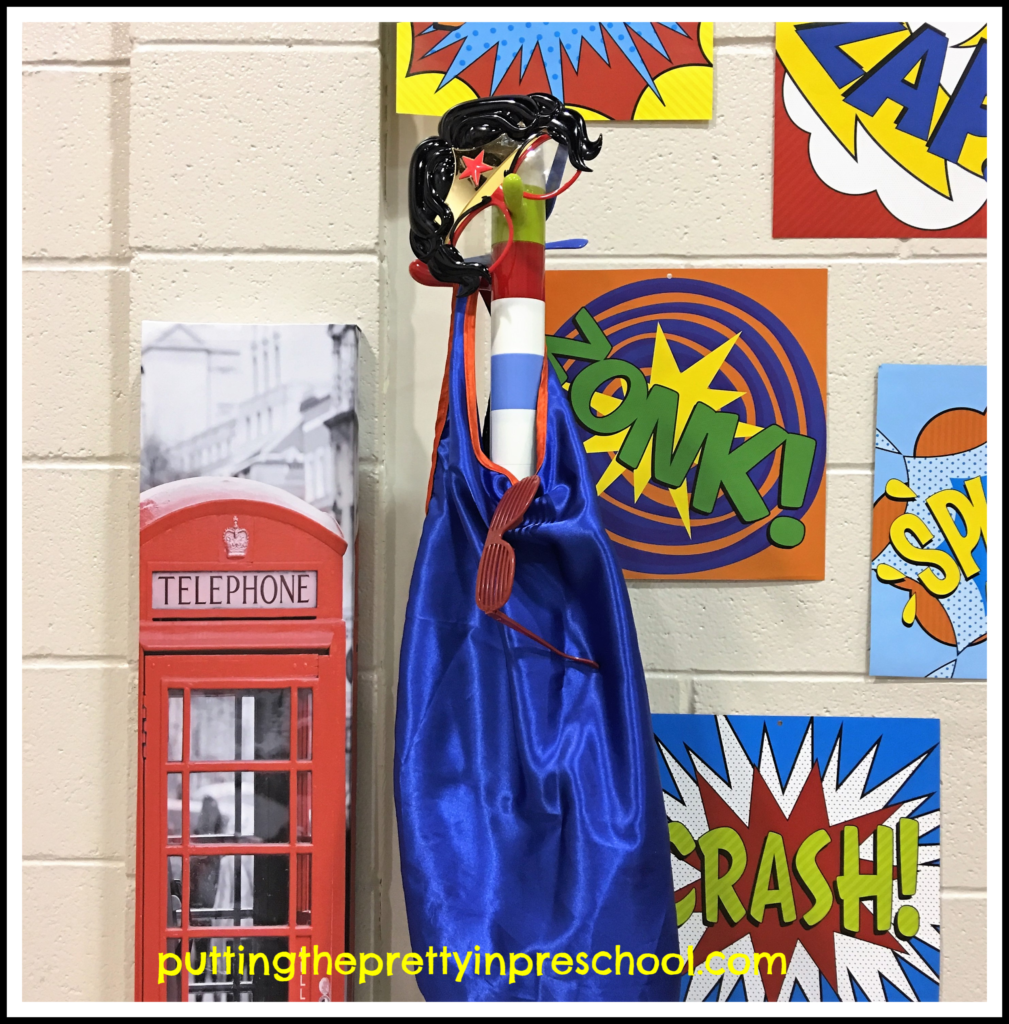 _______
4) Purchase Superhero Self Portraits
Guests could purchase a preschooler's Superhero self-portrait.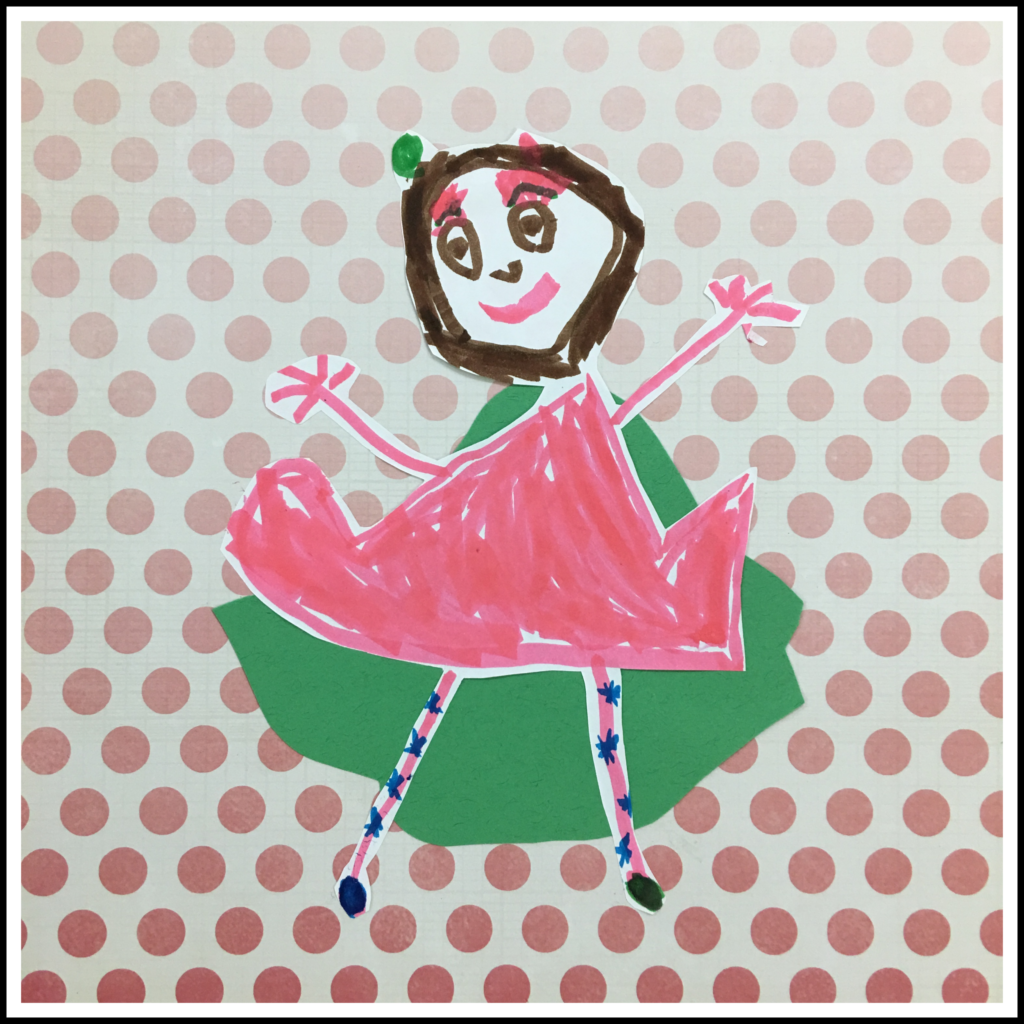 _______
These Superhero activities were easy to set up and set the tone for many positive interactions between fathers and preschoolers. And the children did art, math, sensory exploration, and pretend play in the process.
_______
Related: Father's Day Craft
_______
_______
You may also like: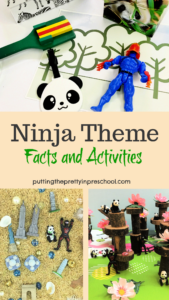 _______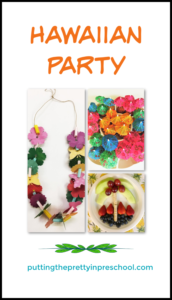 _______
Don't forget to share this post on Pinterest or your favorite Social Media channel. Sharing is caring!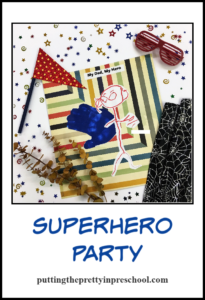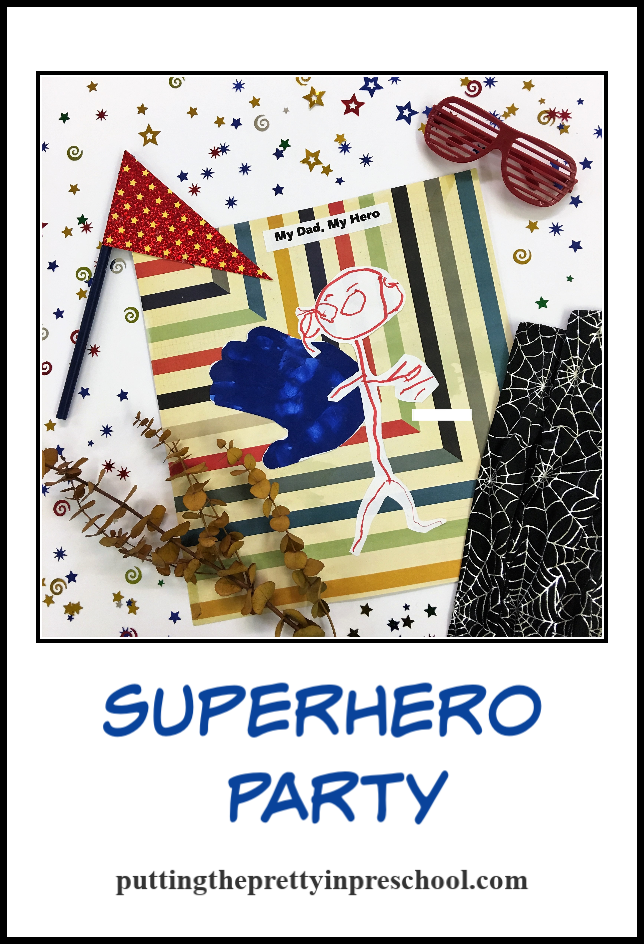 _______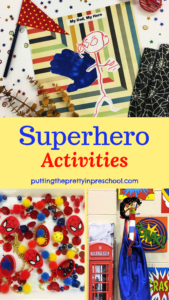 _______
© Annette Kaminsky May 28, 2019
_______
Follow me on social media for more ideas: