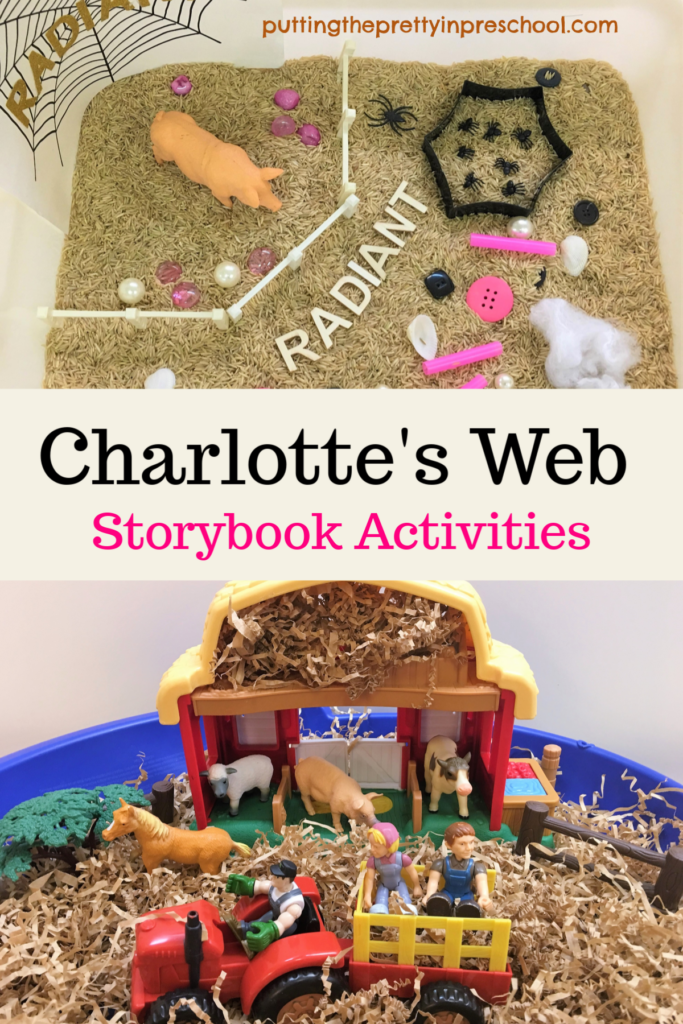 _______
This Charlotte's Web Book Theme is based on the best-selling children's chapter book by E. B. White. The story centers around a pig named Wilbur, a spider named Charlotte, two farm families, and other colorful barnyard animals. The latter part of the story celebrates the sights, sounds, and excitement of a country fair.
For a summary of the book, click here:
E. B. White is quoted as saying that he wrote Charlotte's Web for children, and for his own enjoyment. But I thoroughly relished rereading the tale through an adult lens.
_______
Charlotte's Web Book Theme Activities
There is plenty of inspiration in the story for farm and country-themed early learning activities.
_______
Sensory Bin: Wilbur's Pen
Inspiration: When Wilbur gets a little bigger, he is moved to the barn on Mr. Zuckerman's farm.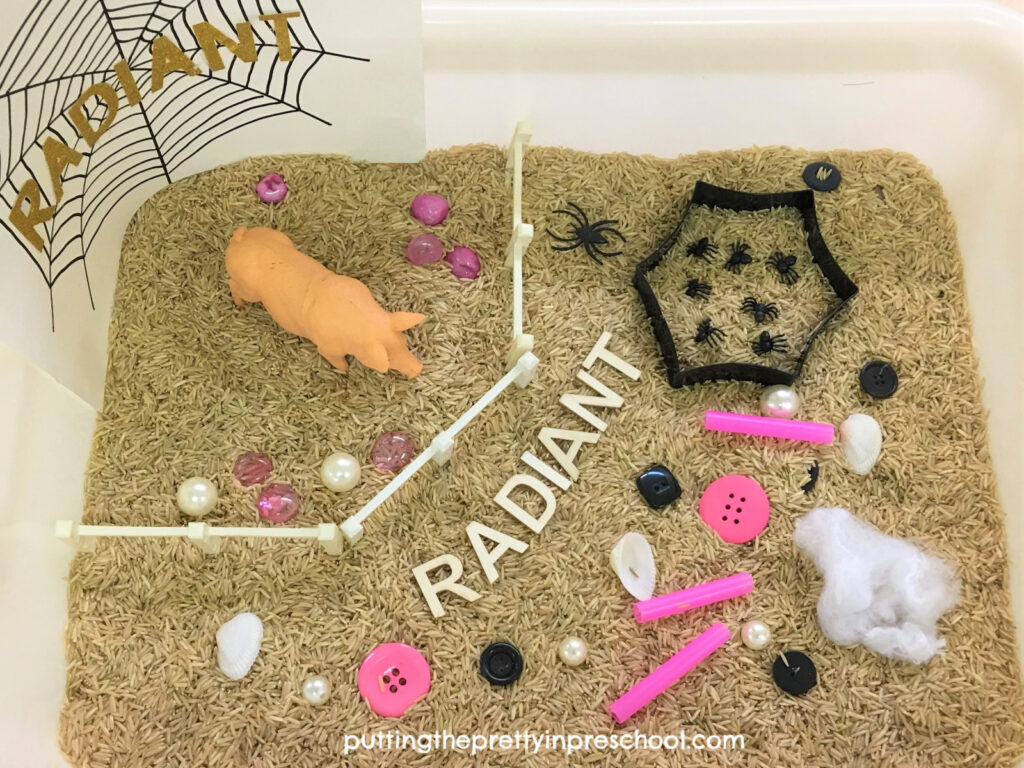 _______
Offer a sensory tub for your child with the following items:
brown rice base
fence pieces
pig
large spider
baby spiders
cookie cutter spider web
cotton batting
sign over Wilbur's pen
wooden alphabet letters
white pearl beads
pink gems
shells
black and pink buttons
pink straws
Small World: Haying Time
Inspiration: July is haying time on the farm. The barn is overstuffed with hay, and Fern and Avery Arable enjoy riding on the hay wagon.
Set up a sensory tub farmyard scene for your early learner with the following:
kraft colored shredded paper hay
barn
tractor and hay wagon
farm animals
farmer, boy, and girl figurines
fences and trees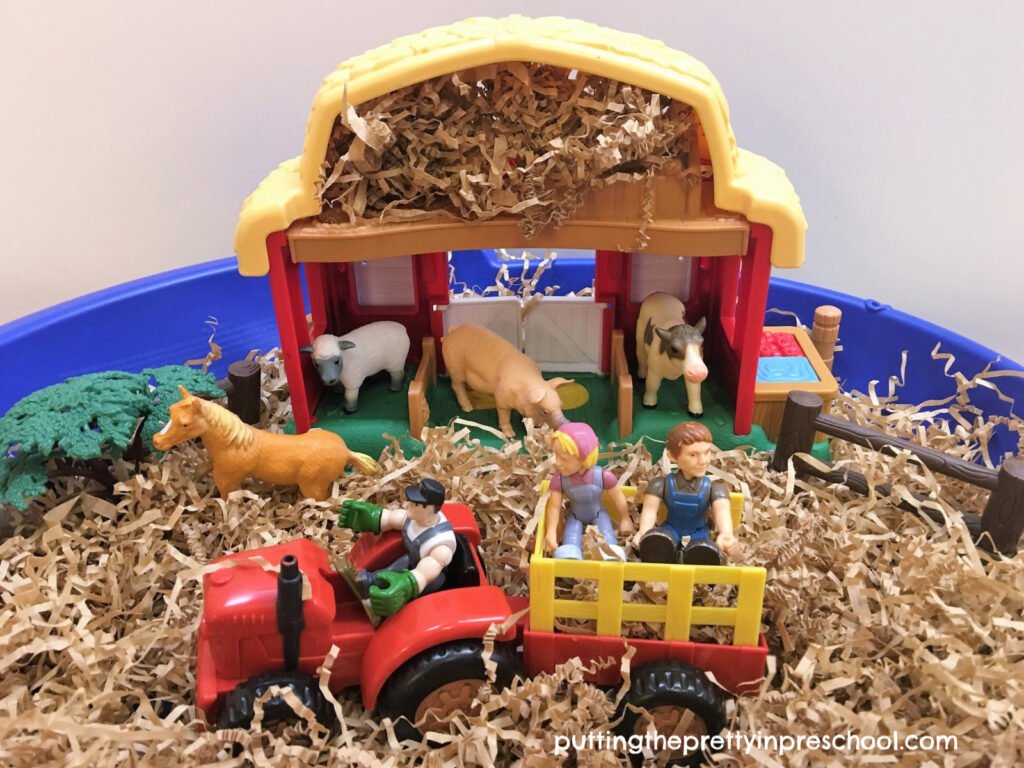 _______
Art: Daisy Crown
Inspiration: In the farmyard, Fern makes a crown out of daisies.
Invite your child to decorate a paper headband with paper, craft, or real daisies. You can download the headband pattern below.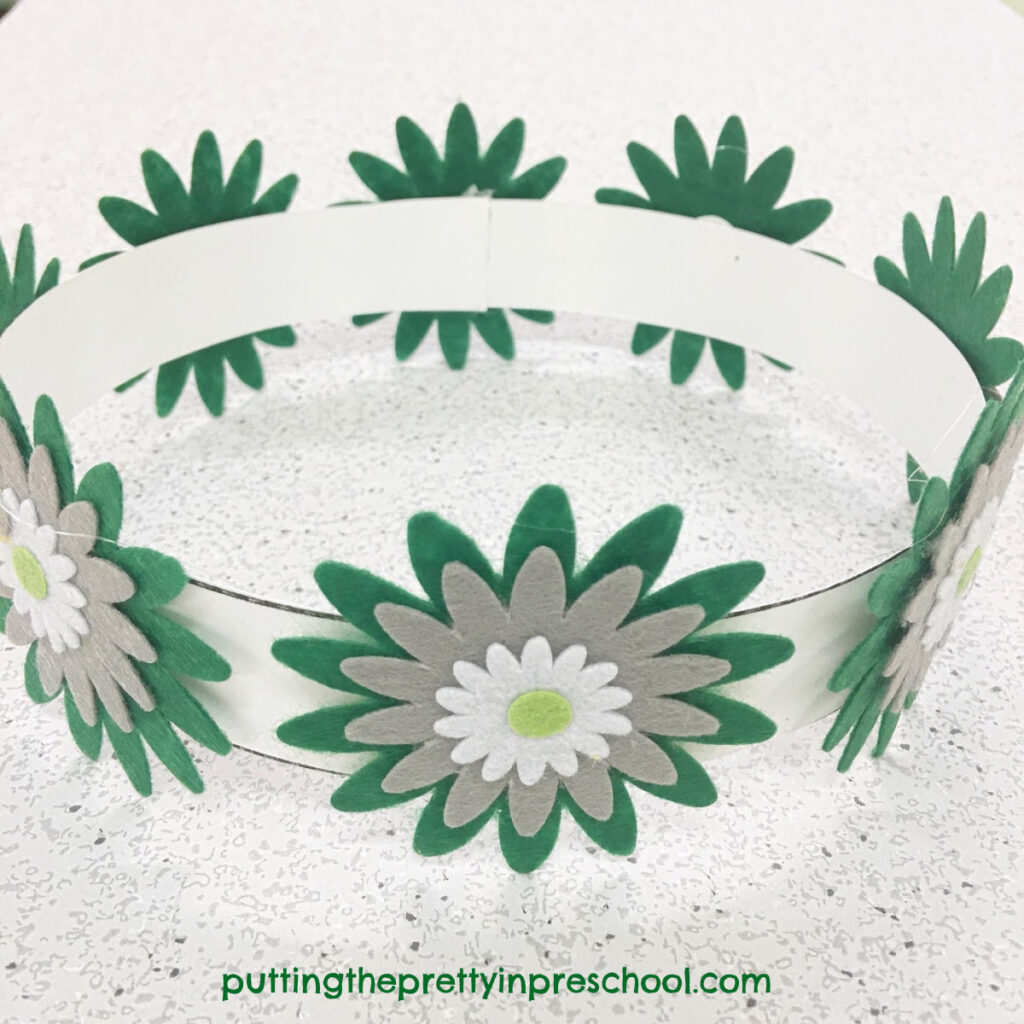 _______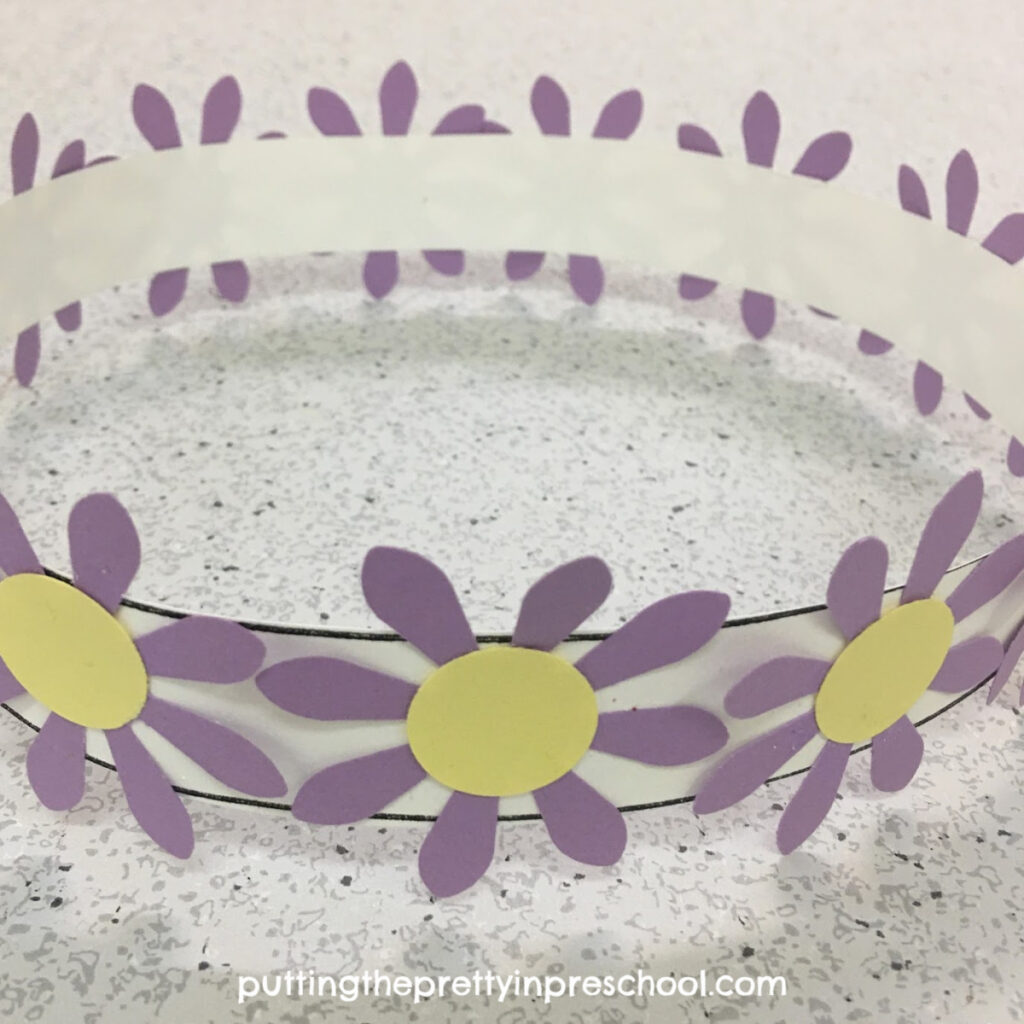 _______
This printable was created in PicMonkey and is for personal or one classroom use only.
_______
Group Game: What's In My Pocket?
Inspiration: During his play outside, Avery puts a frog and a snake in his pocket.
Have one child in a group stand behind a divider and hide a snake or frog in a pocket.
Pick another child in the group to guess whether a snake or frog has been slipped into the pocket.
If a child isn't wearing clothing with a pocket, one can be made from sturdy cardstock paper. Cut out a pants pocket, and glue it onto an 8 1/2 inch x 11-inch piece of cardstock.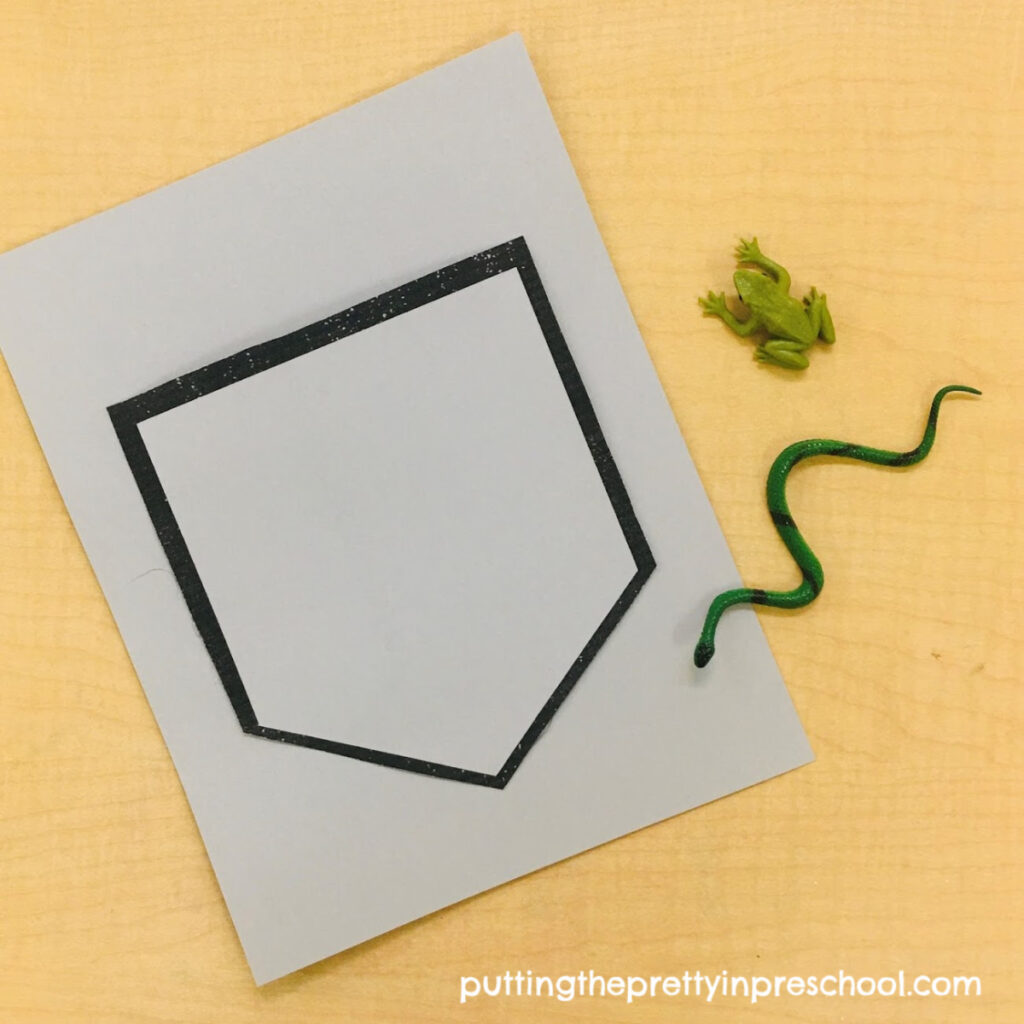 _______
Sensory Tub: Templeton's Treasures
Inspiration: Templeton, the barn rat, is a "packrat" and finds everything interesting and useful to collect.
_______
Offer a sensory tub with the following items:
kraft colored paper shred
rat figurine
recycled items
toys
play food
kind words cut from newspaper advertisements
_______
Sensory Game: Hopping Frogs
Inspiration: One of Avery's frogs jumps into Mrs. Zuckerman's dishpan full of soapy water.
Have your child flip hopping frogs into a tray filled with soapy water.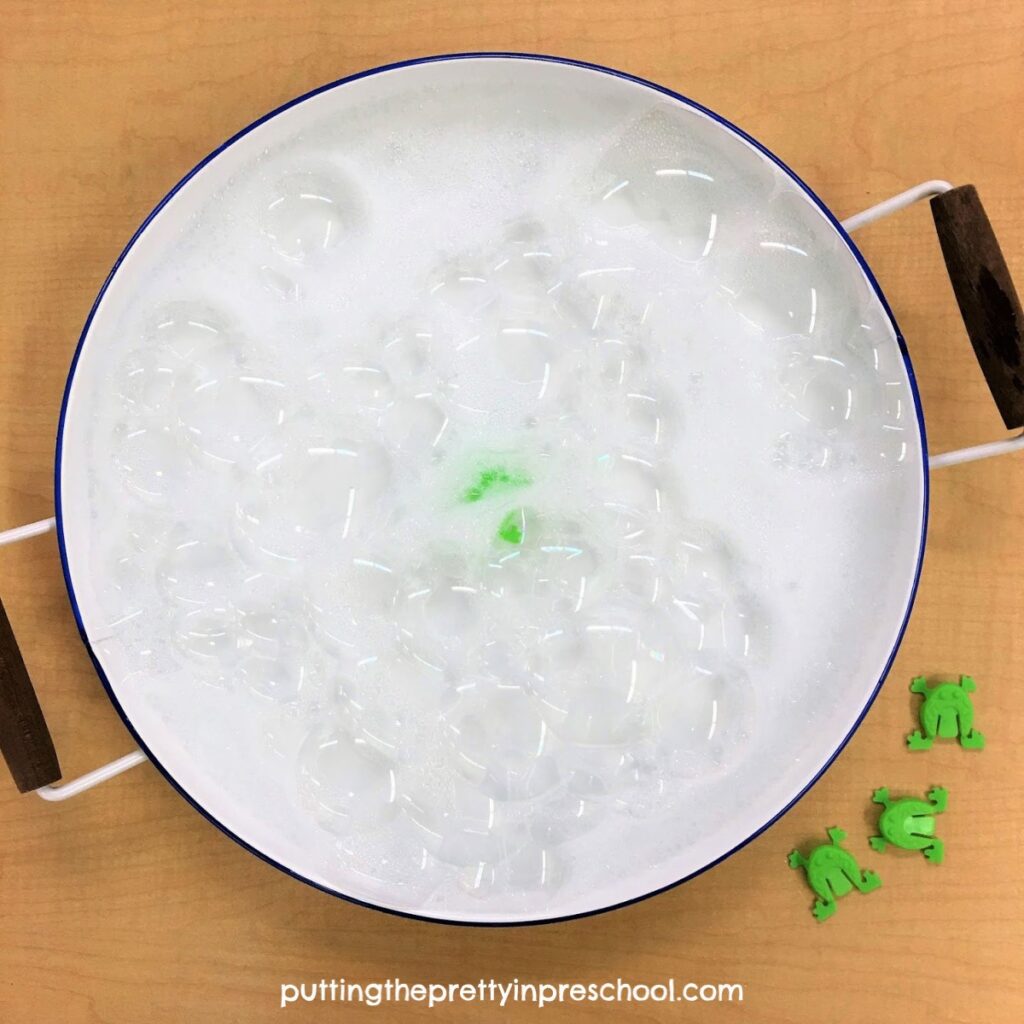 _______
Art: Buttermilk Painting
Inspiration: Mrs. Zuckerman gives Wilbur a buttermilk bath the morning he is taken to the fair.
Using a sponge brush, invite your early learner to spread buttermilk with a little sugar in it (to add shine) over a pale pink paper pig.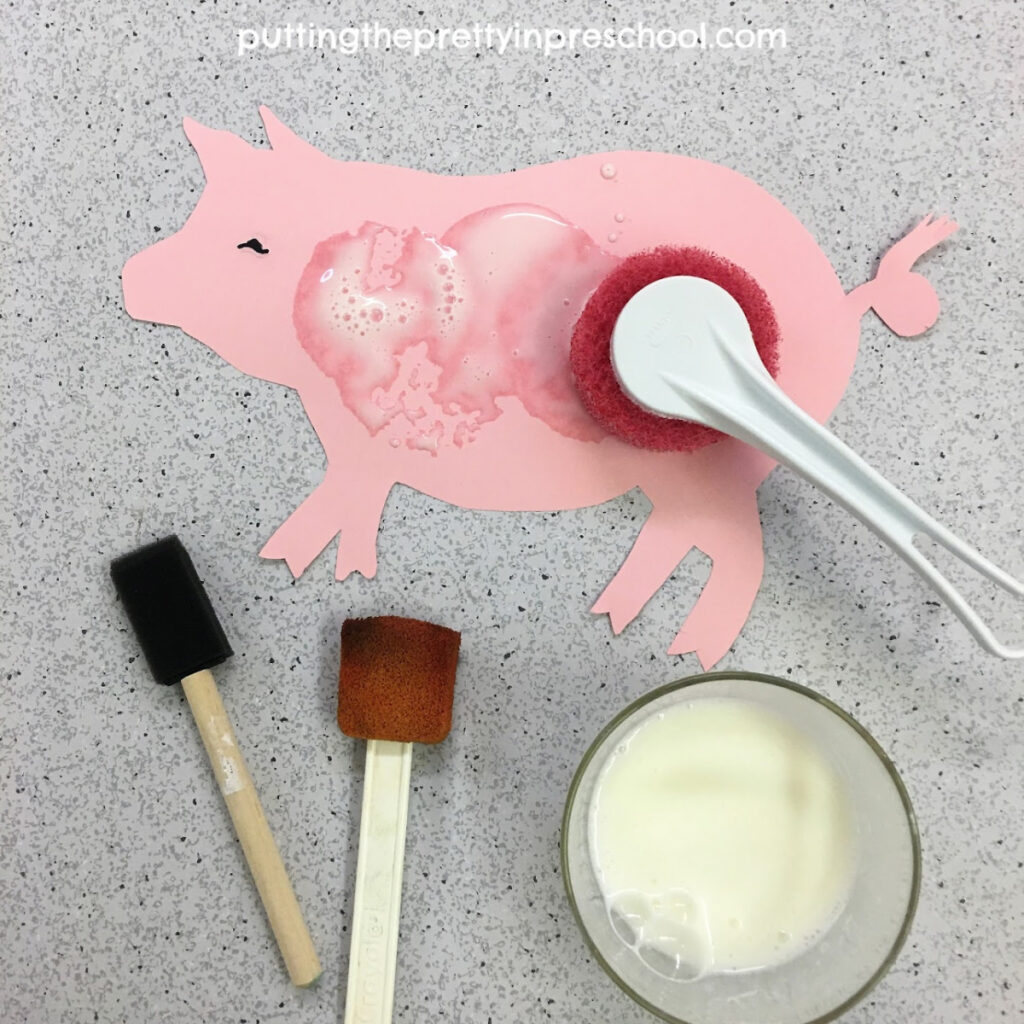 _______
Or have your child decorate the pig with white poster paint.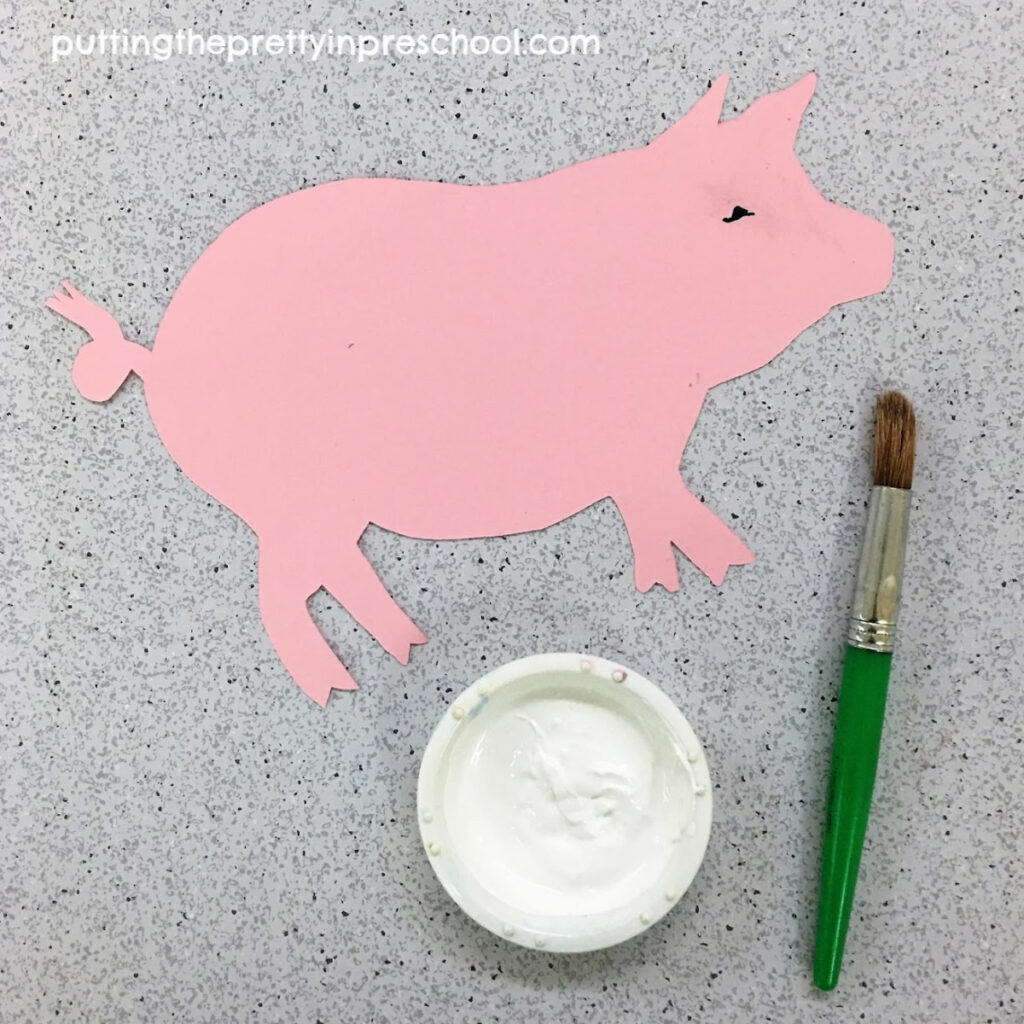 _______
Group Game: Guess The Hand
Inspiration: Avery and Fern get quarters, dimes, and nickels to spend at the fair.
Ask one child to stand behind a divider and hide a coin in one hand. Invite another child to guess which hand the coin is in.
_______
Math: Count The Eggs
Inspiration: In the barn, a goose lays eggs. Each time, mention is made of how many she lays.
Set out an egg carton with plastic or real cooked unshelled eggs. Ask your early learner to add some of the eggs to a shredded paper nest and pick the corresponding wooden number.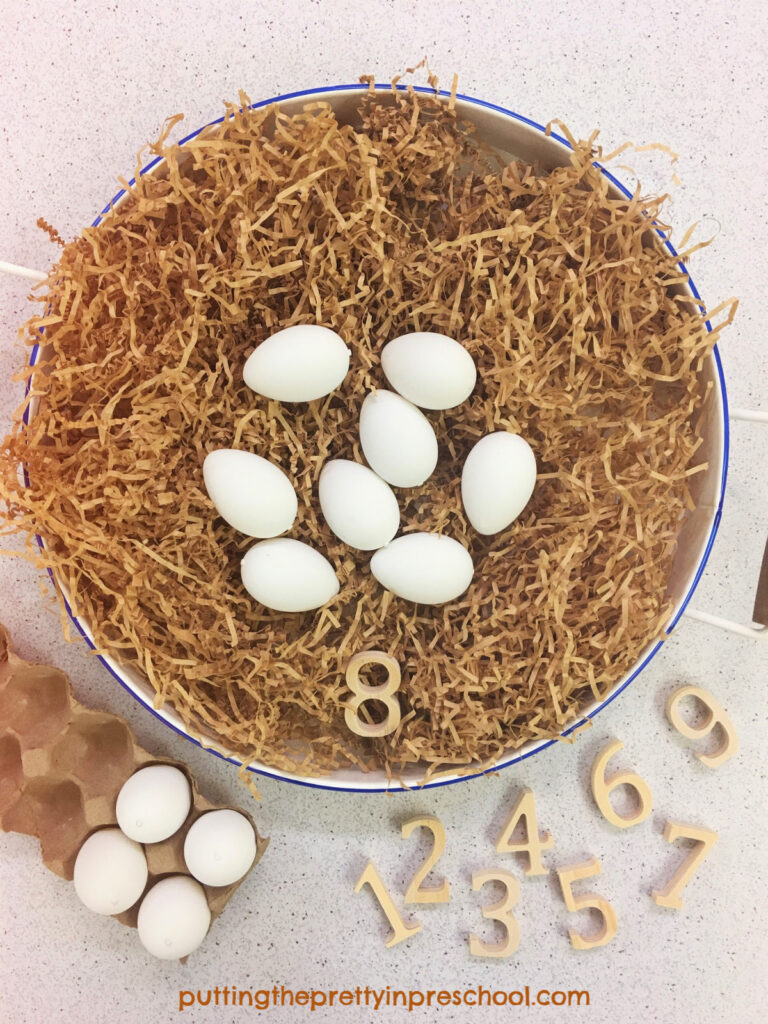 _______
The book Charlotte's Web offers a treasury of inspiration for early learning activities. And if you haven't read the tale for a while, curl up in your favorite spot and give it a read!
_______
_______
You may also like: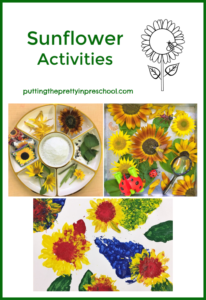 _______
Don't forget to share this post on Pinterest or your favorite Social Media channel.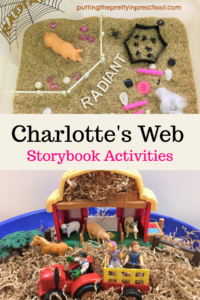 _______
© Annette Kaminsky April 9, 2020
_______
Follow me on social media for more ideas: