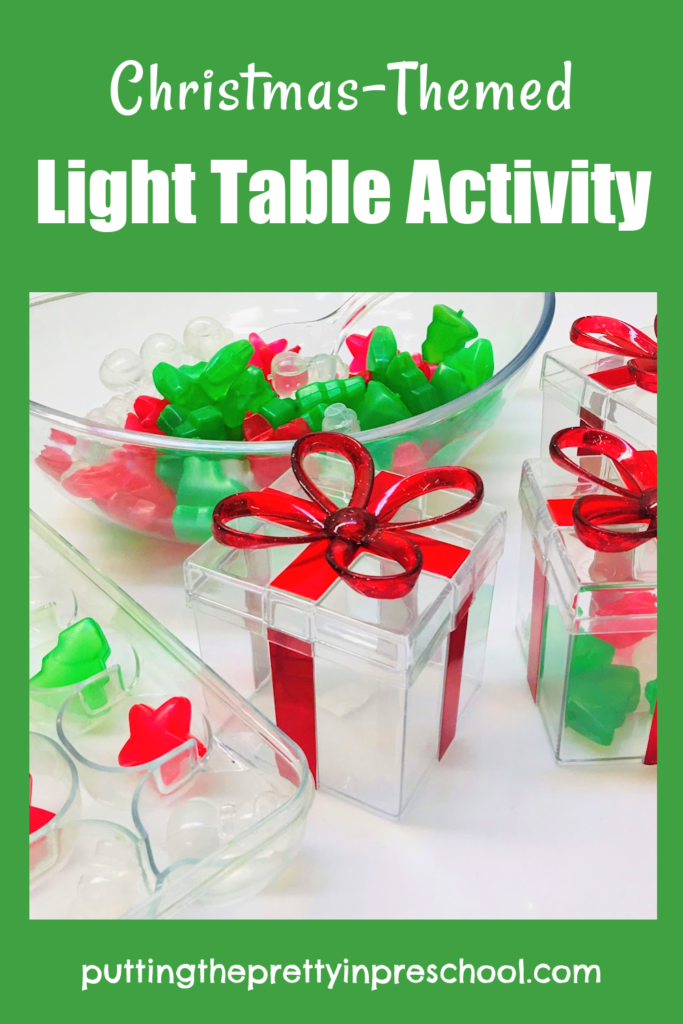 ________
This Christmas light table activity is oh so simple to set up! And the festive light play invitation will add ambiance to your Christmas theme offerings.
A light table is a table illuminated by light and comes in a variety of sizes. Some smaller ones have removable legs for versatility. Portable light boxes and light panels are other excellent alternatives for light exploration activities.
_______
For more activities with light, follow my Pinterest board Light Play.
_______
Light Table Supplies
Clear containers and accessories, and reusable ice cubes are the key items to collect for this magical center. Gather:
clear salad bowl
plastic see-through gift boxes
plastic egg holders
clear serving spoons
Christmas-themed reusable ice cubes
_________
The Christmas Light Table Activity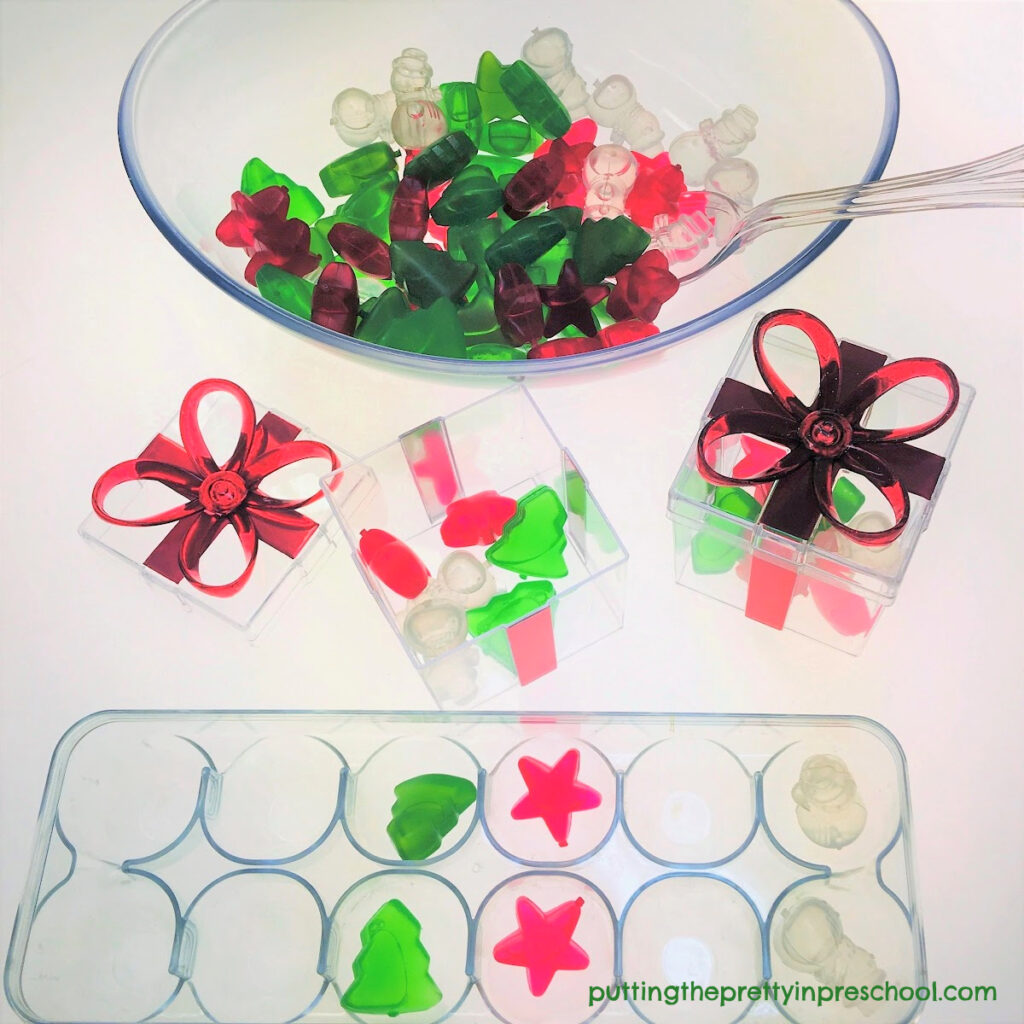 _______
Fill the salad bowl with reusable ice cubes and set it on a light table along with a serving spoon.
Spread the plastic gift boxes, egg holders, and extra spoons around the bowl.
Invite little learners to scoop ice cubes from the bowl into the gift boxes and sort ice cubes in the egg holders.
Color and shape sorting, counting, and practice with eye-hand coordination are a few benefits of this play invitation, aside from just being a lot of fun!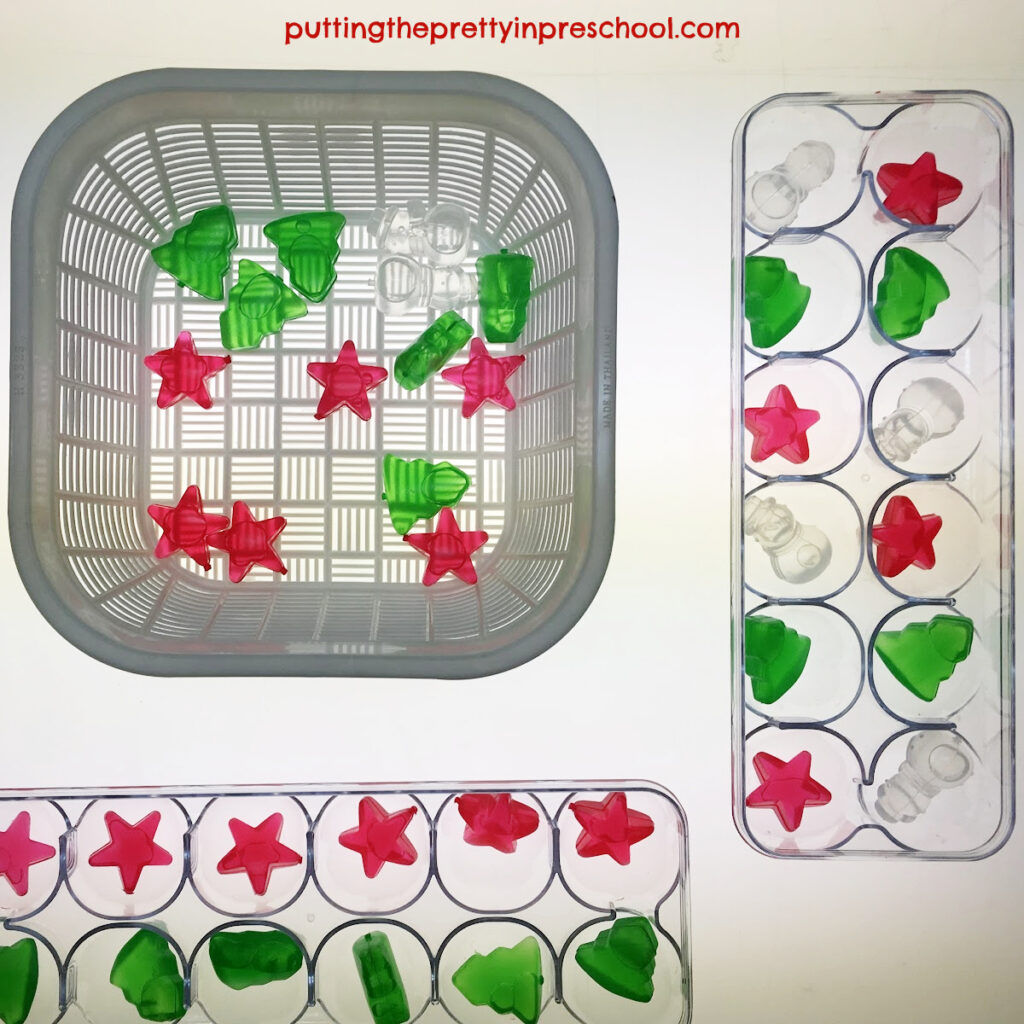 ________
If you do not have a light table or lightbox in your classroom or home, you can make a simple and economical DIY version. Just add Christmas lights to a clear plastic tub with a lid. I've tried this and it works just fine!
Reusable ice cubes can be picked up at dollar stores, or in the picnic supply section of other stores. I'm always checking for ones that complement the themes we do in the classroom.
The clear gift boxes were an awesome dollar store find, and I snapped up ones trimmed in red, green, silver, and gold. Little learners would enjoy scooping and transferring ice cubes into all sizes and shapes of containers, so use what you have available.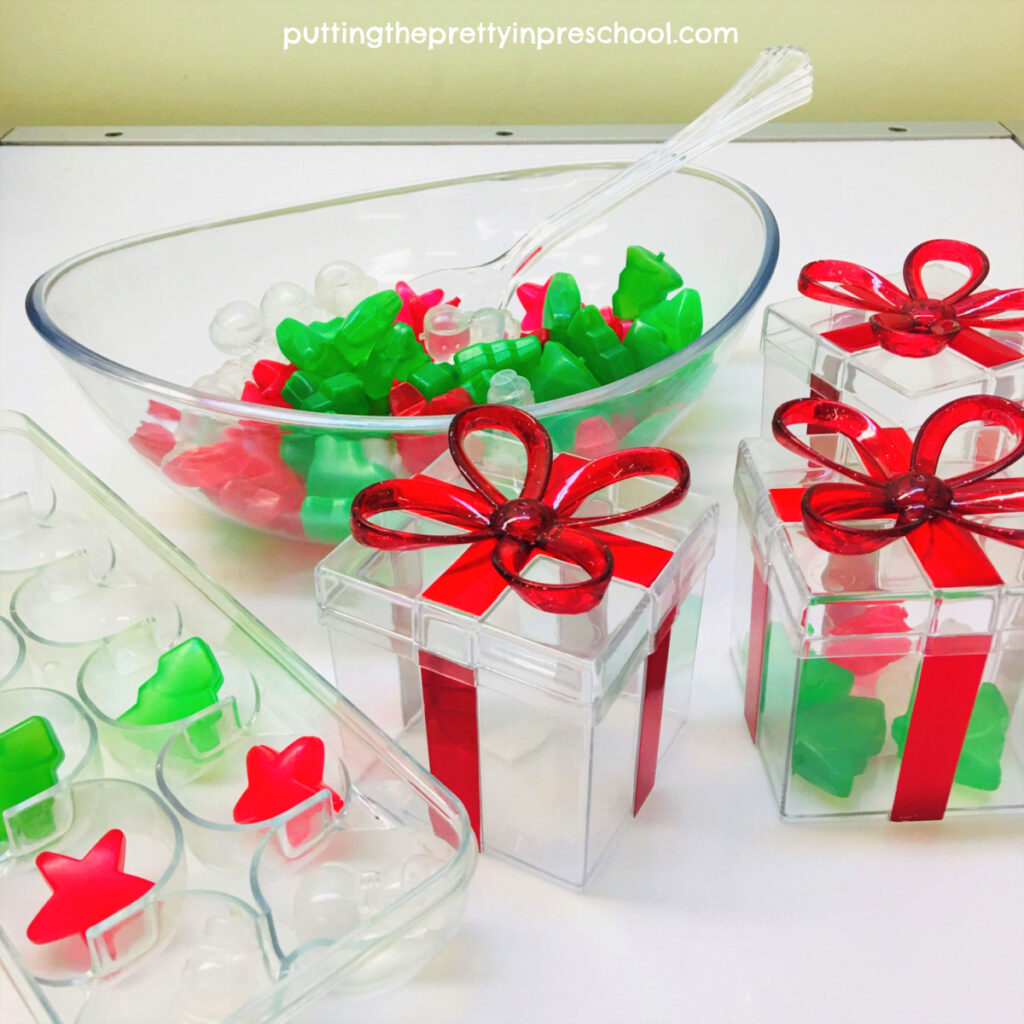 ________
A light table can be used for science, discovery, math, art, drawing, literacy, music, and more. What's your favorite way to use one? Share below.
________
Related: Snowman Sensory Play
_______
You may also like:
Build A Christmas Tree STEAM Activity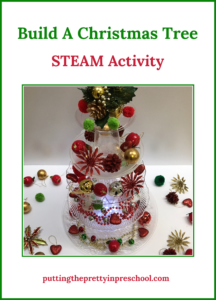 ________
_______
Don't forget to share this post on Pinterest or your favorite social media channel. Sharing is caring!
_______
© Annette Kaminsky December 21, 2021
_________
Follow me on social media for more ideas: