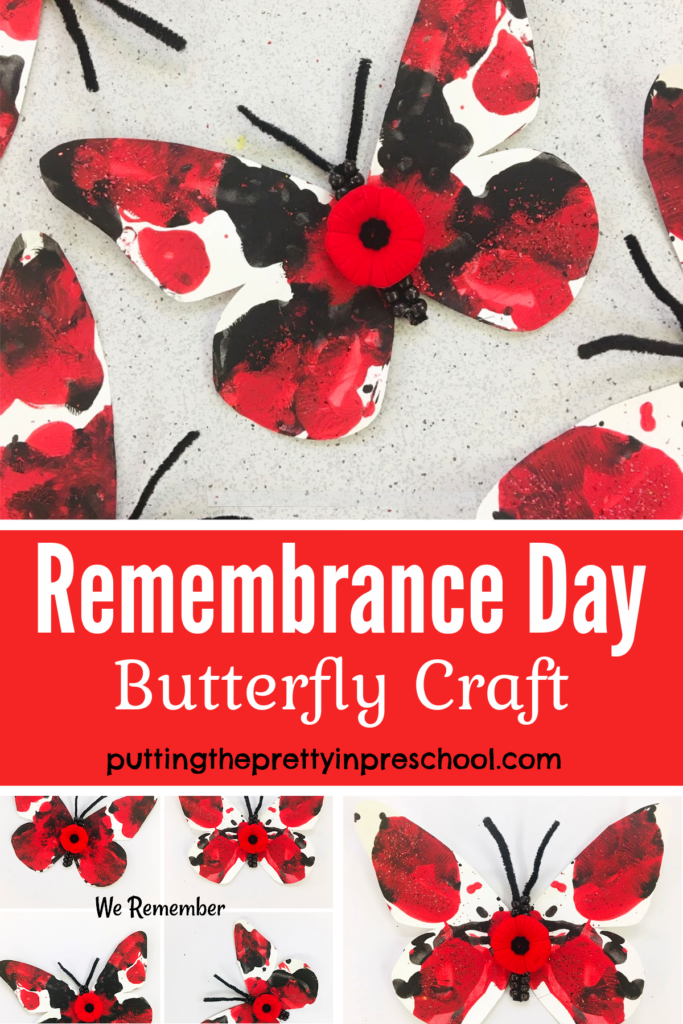 _______
This Remembrance Day butterfly craft combines squish painting and beadwork and is accented with a poppy. It's easy and satisfying for little learners to do.
Remembrance Day is celebrated in Canada on November 11 each year. On this day, people remember the many soldiers who died to give us freedom. The efforts of present-day soldiers are acknowledged and supported.
Red poppies are a symbol of Remembrance Day: people wear them and/or display poppy-themed arts and crafts on this notable day.
_______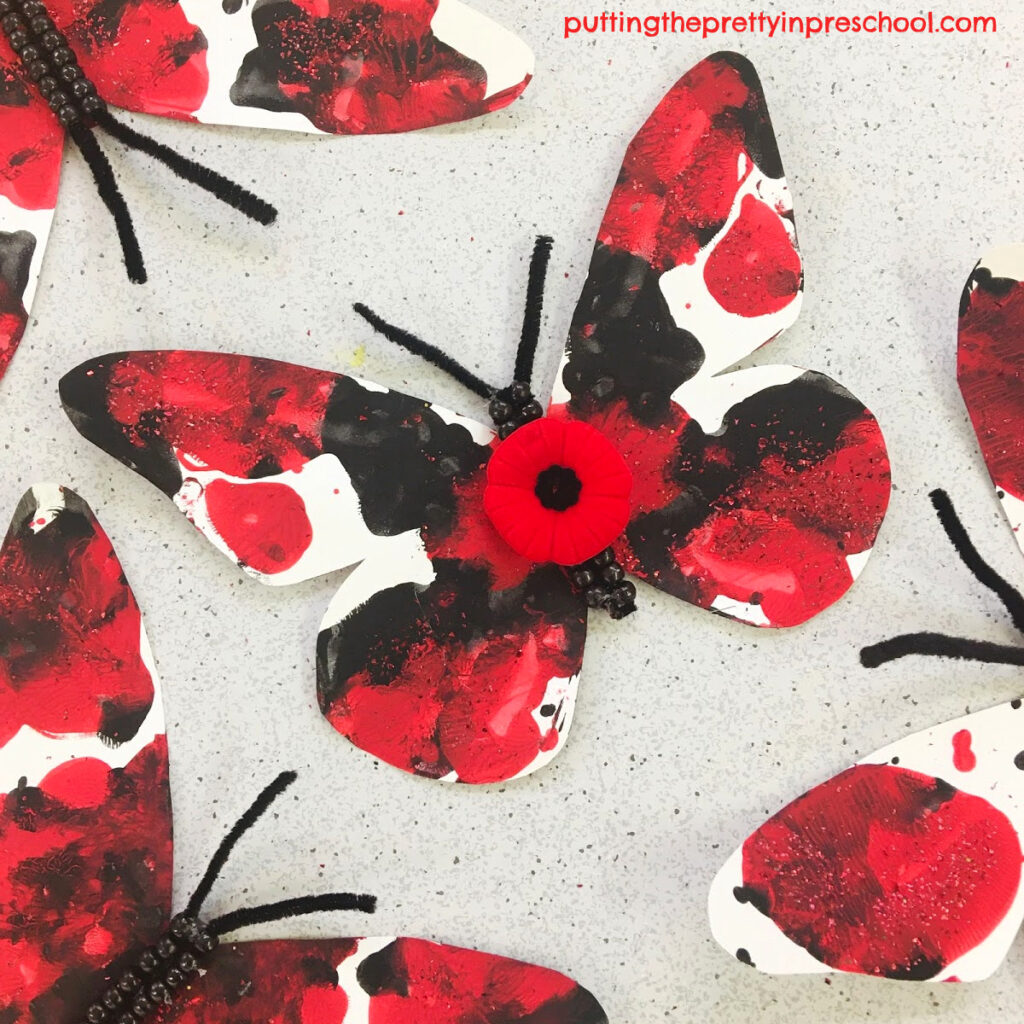 ________
Supplies To Collect
white cardstock butterfly
red and black tempera paint
red glitter
paint containers
spoons
black beads
black pipe cleaners
hot glue gun
red craft poppies
_______
Making The Remembrance Day Butterfly Craft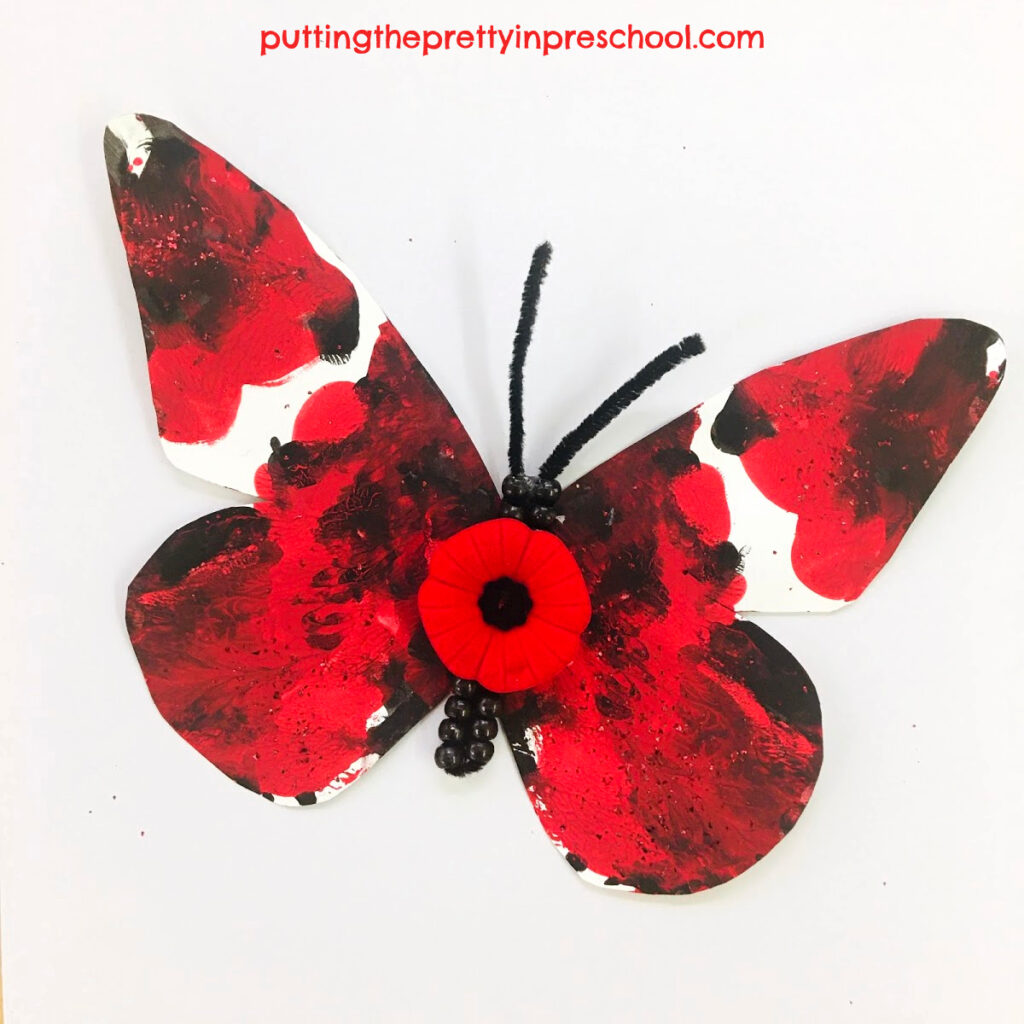 _______
Set out paper butterflies that have been folded in half, and then reopened.
Have your early learners dribble red paint on their butterflies with a spoon, and add blobs of black.
Help them fold one side of their butterfly over the other, and rub over the top side of the paper.
The children will enjoy seeing the symmetrical paint designs when the paper butterflies are unfolded.
Sprinkling red glitter on the wet paint adds sparkle.
Let the squish paintings dry.
Ask your little learners to string black beads on pipe cleaners. (24 beads were used for each butterfly featured in this post.)
Fold the beaded pipe cleaners in half, and glue them onto the butterflies with a hot glue gun.
Hot glue a poppy with the pin removed onto each butterfly, on top of the beaded middles.
Display the poppy accented butterflies to remember the efforts of past and present soldiers.
_______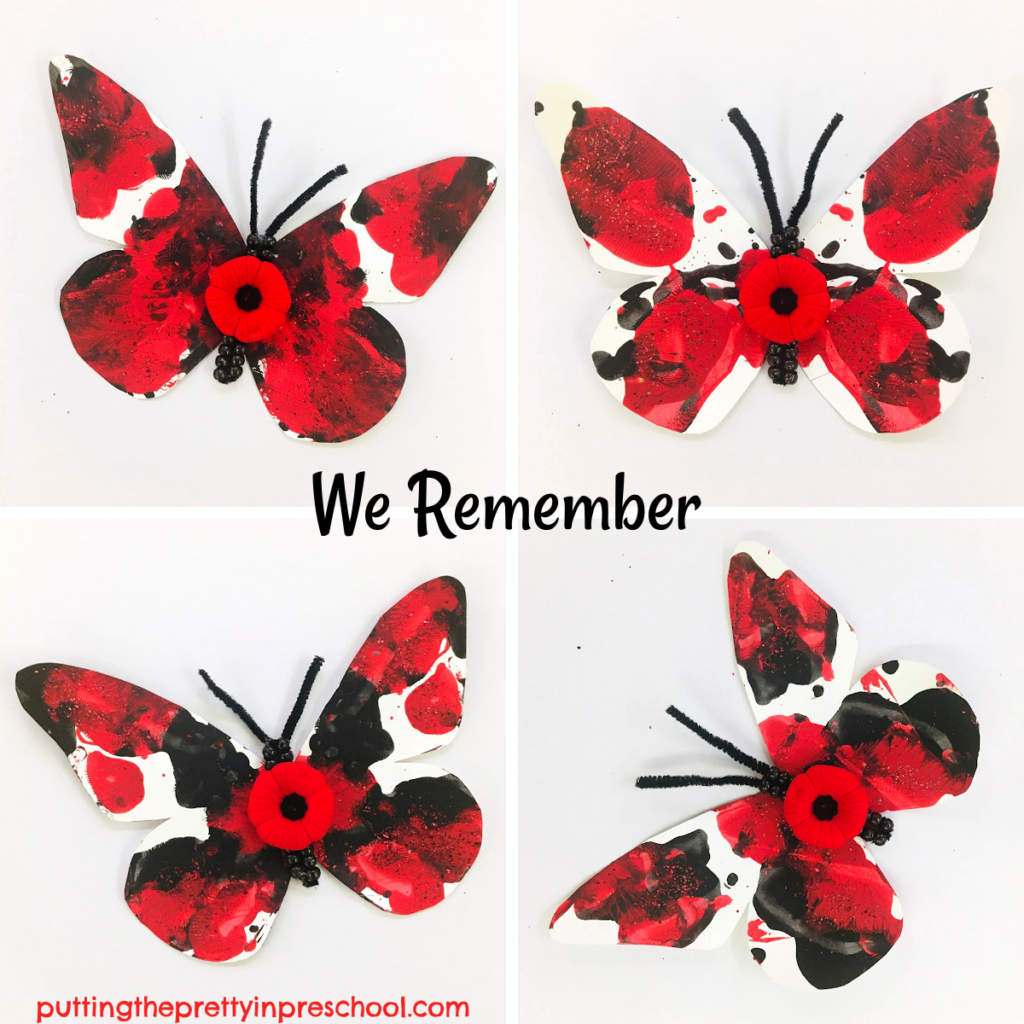 _______
Poppy artwork is one way for children to acknowledge Remembrance Day. More activities are suggested on CBC Kids: 8 Things You Can Do For Remembrance Day.
_______
_______
You may also like: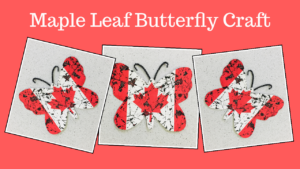 _______
_______
Don't forget to share this post on Pinterest or your favorite social media channel. Sharing is caring!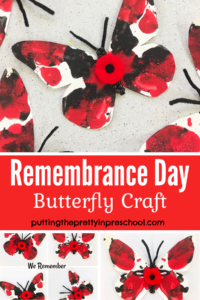 _______
© Annette Kaminsky November 11, 2020
Follow me on social media for more ideas: