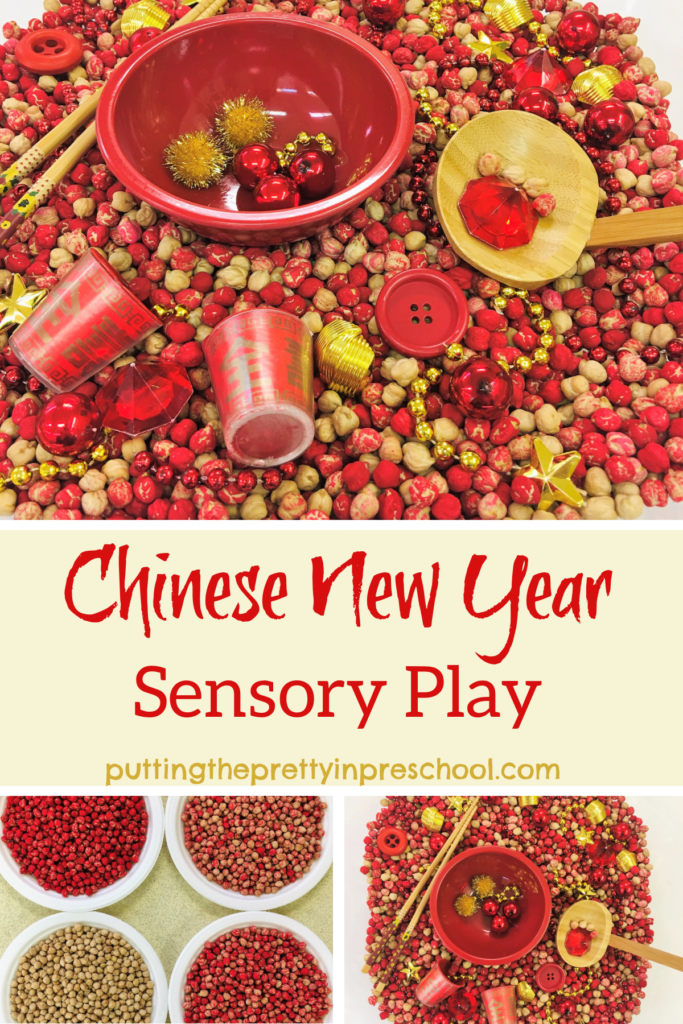 _______
Have you ever dyed chickpeas? I finally gave it a try, and it is soooo addicting! I made the first batch red to use for Chinese New Year sensory play.
In experimenting, I thought the chickpeas looked nice in a combination of dark red, speckled red, and natural hues. All deep red chickpeas seemed overpowering in the sensory tub.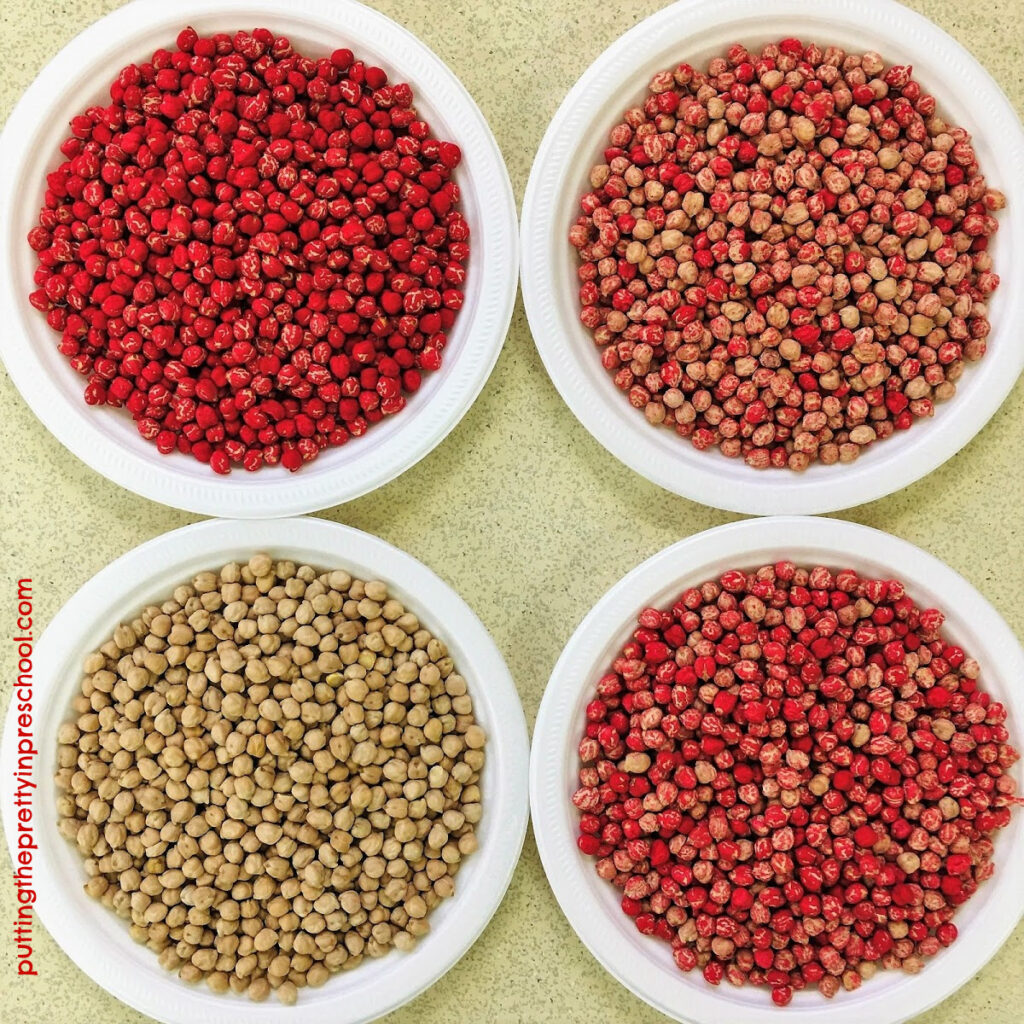 _______
How To Dye Chickpeas
A quick and easy way to dye chickpeas is with acrylic craft paint.
Supplies to collect:
large bag of chickpeas
red acrylic craft paint
measuring cup
tablespoon
large sandwich bags
plates or trays
Scoop one cup of chickpeas into a large sandwich bag. Add a tablespoon of red acrylic craft paint. Seal the bag well and knead the chickpeas for a few minutes until they are covered in paint.
Open the bag and set it on a table. After ten minutes, pour the chickpeas onto a tray or plate. They will be completely dry in another ten minutes.
_______
To get a speckled paint look, add half a tablespoon of paint to one cup of bagged chickpeas and knead well. Repeat the drying process.
Then color a cup of chickpeas with one-quarter tablespoon paint.
Leave some chickpeas undyed. This will give you four color varieties to add to a tub or bin for Chinese New Year sensory play.
To have enough chickpeas for a group sensory tub, dye more of them!
Note: Acrylic paint washes off hands, tables, dishware, and cutlery easily. If it spatters onto your clothes, wipe the paint off with a wet cloth before washing.
_______
Chinese New Year Sensory Tub
The tub for this sensory activity is a tulip-shaped punch bowl! Up to four children can gather around it to explore the contents. But a bin in any shape will work fine.
You can add undyed chickpeas, all red chickpeas, or chickpeas dyed with different amounts of red paint to the tub. Then look for gold and red items to include.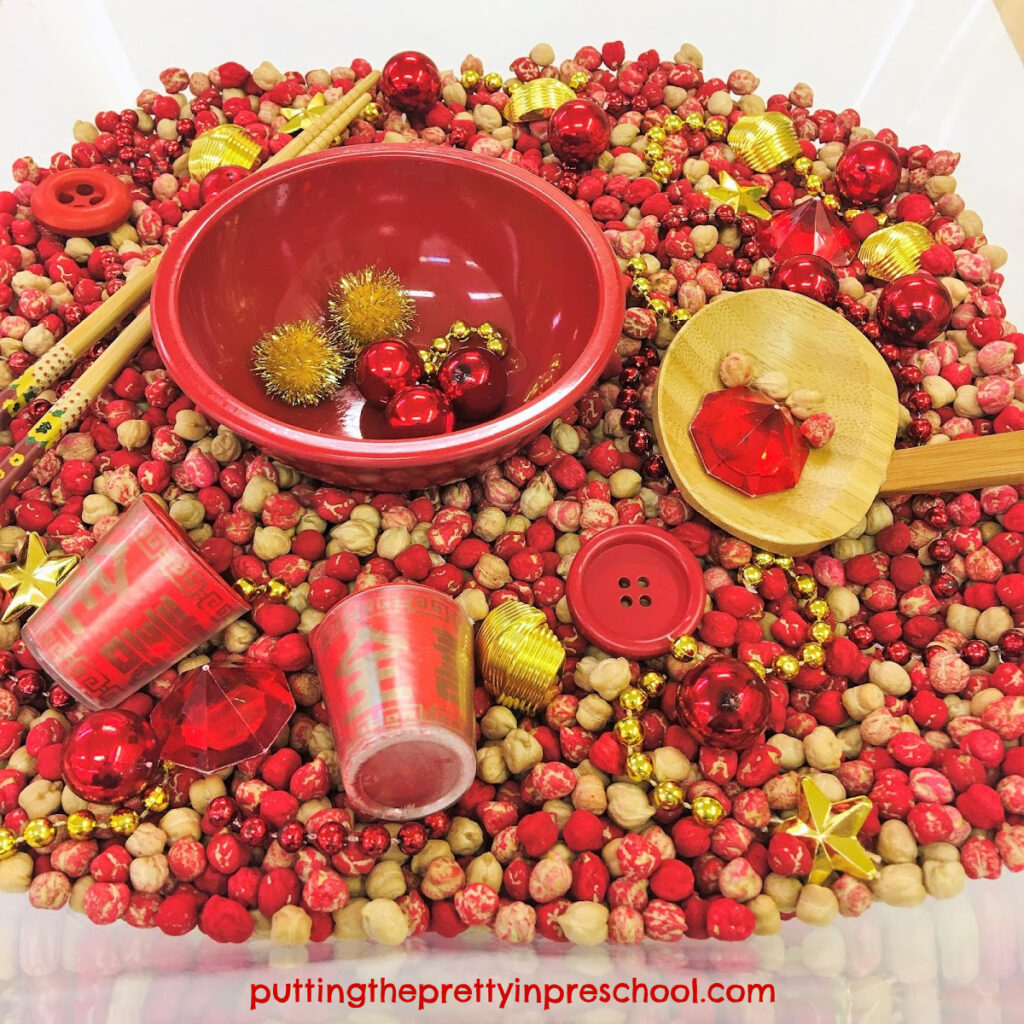 _______
This tulip-shaped, chickpea-based tub holds:
chickpeas infused with varying amounts of red paint
red and gold buttons
gold stars
metallic gold pompoms
gold and red bead garland strips
red diamond acrylic gems
wooden ladle
red bowl
chopsticks
small cups with Chinese calligraphy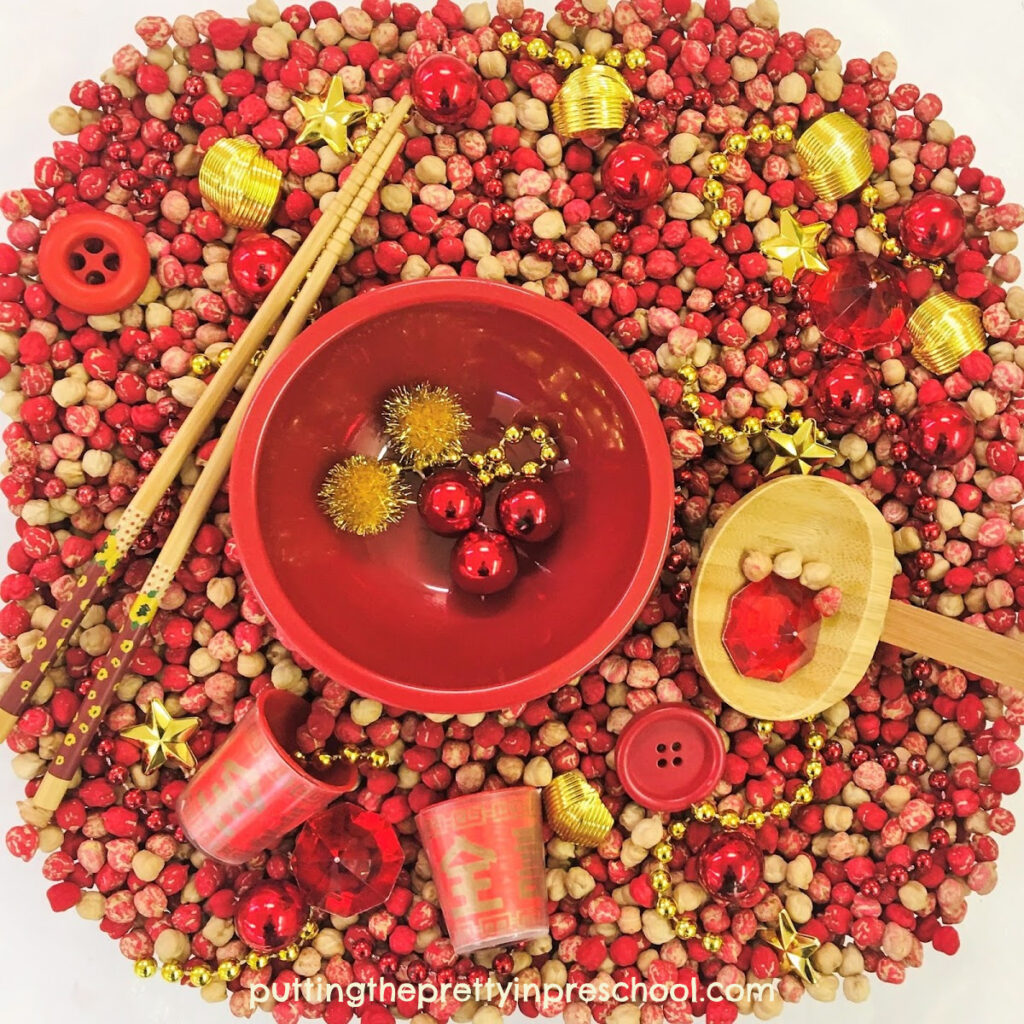 _______
Your early learners will love scooping, pouring, and manipulating the red and gold pieces in this Chinese New Year sensory play invitation.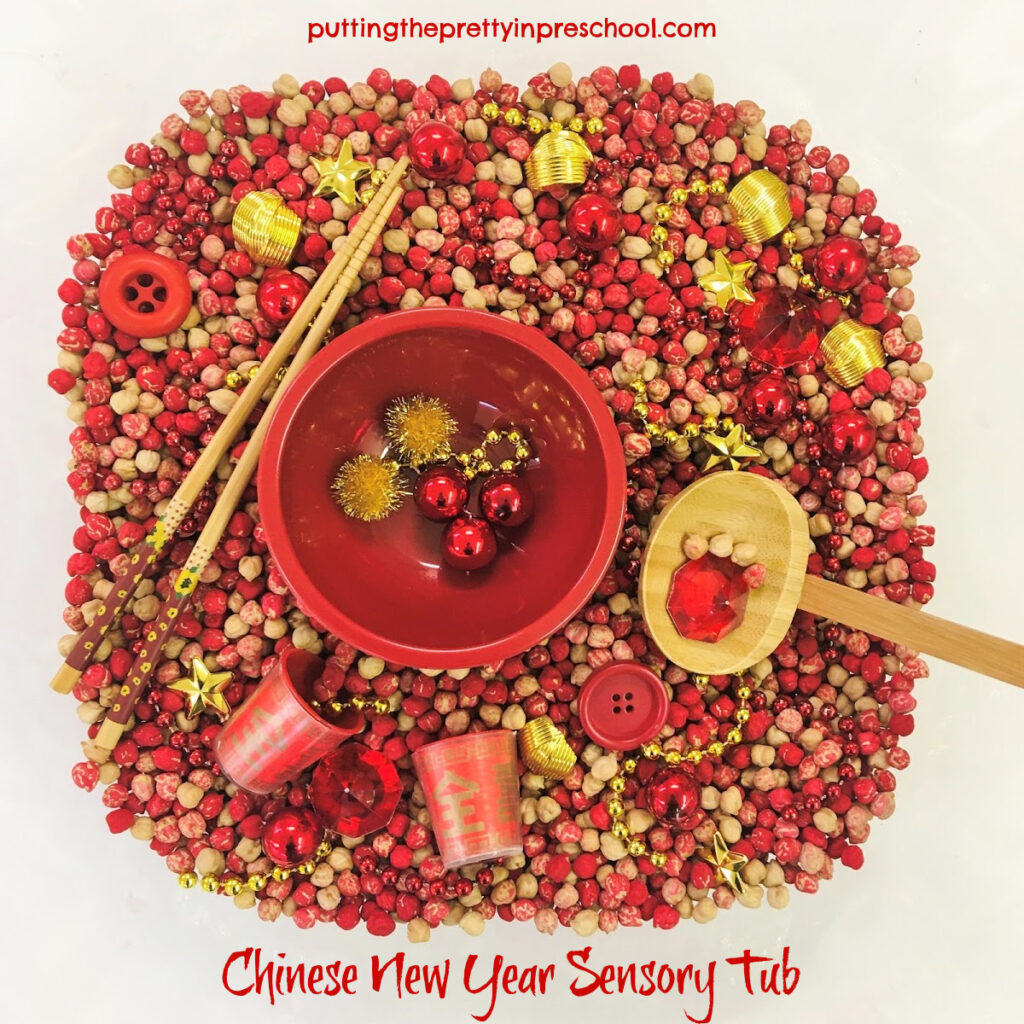 _______
[Read more…]

about Chinese New Year Sensory Play