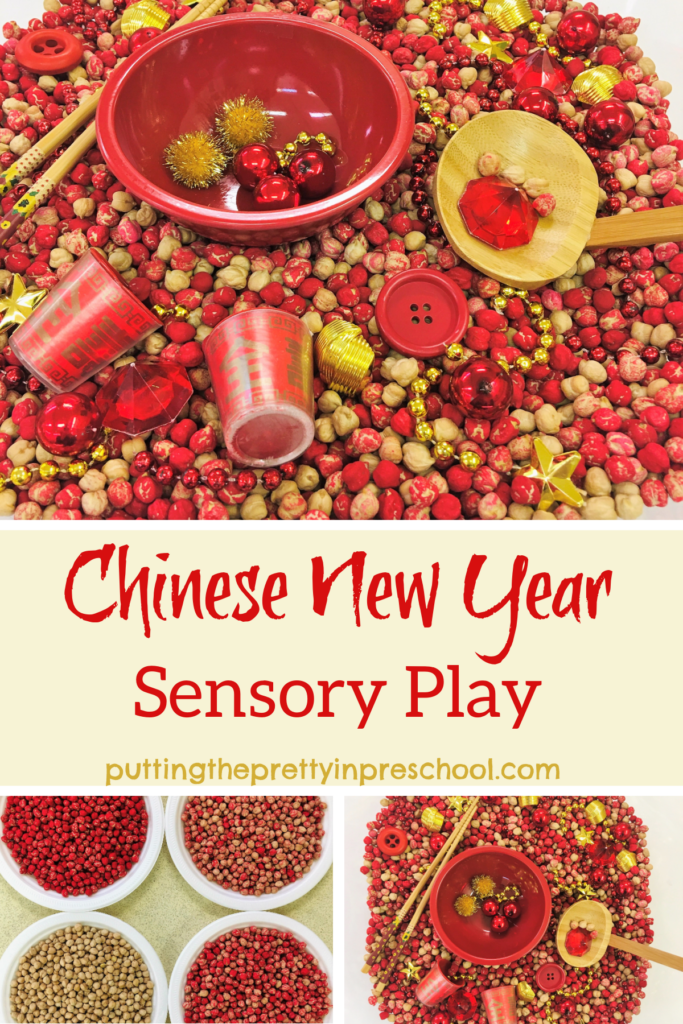 ---
Have you ever dyed chickpeas? I finally gave it a try, and it is soooo addicting! I made the first batch red to use for Chinese New Year sensory play.
In experimenting, I thought the chickpeas looked nice in a combination of dark red, speckled red, and natural hues. All deep red chickpeas seemed overpowering in the sensory tub.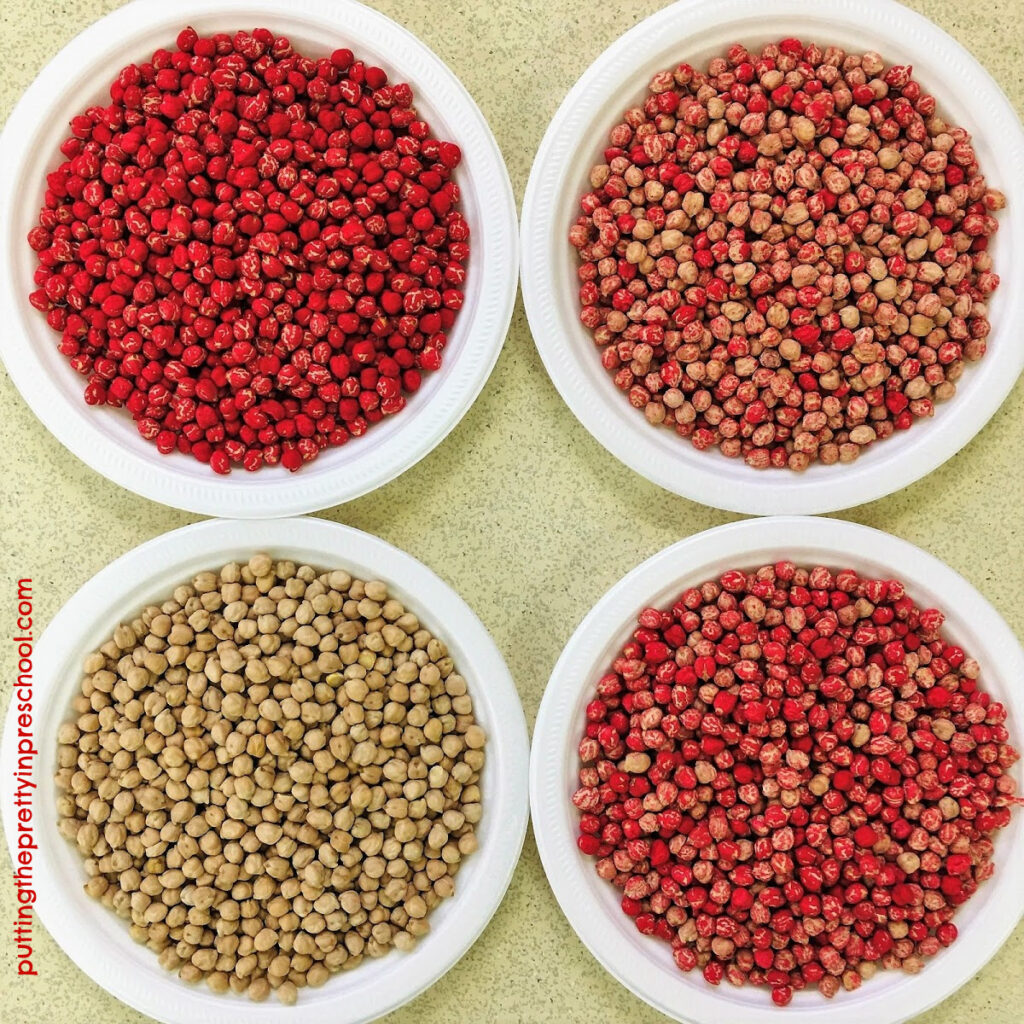 ---
How To Dye Chickpeas
A quick and easy way to dye chickpeas is with acrylic craft paint.
Supplies to collect:
large bag of chickpeas
red acrylic craft paint
measuring cup
tablespoon
large sandwich bags
plates or trays
Scoop one cup of chickpeas into a large sandwich bag. Add a tablespoon of red acrylic craft paint. Seal the bag well and knead the chickpeas for a few minutes until they are covered in paint.
Open the bag and set it on a table. After ten minutes, pour the chickpeas onto a tray or plate. They will be completely dry in another ten minutes.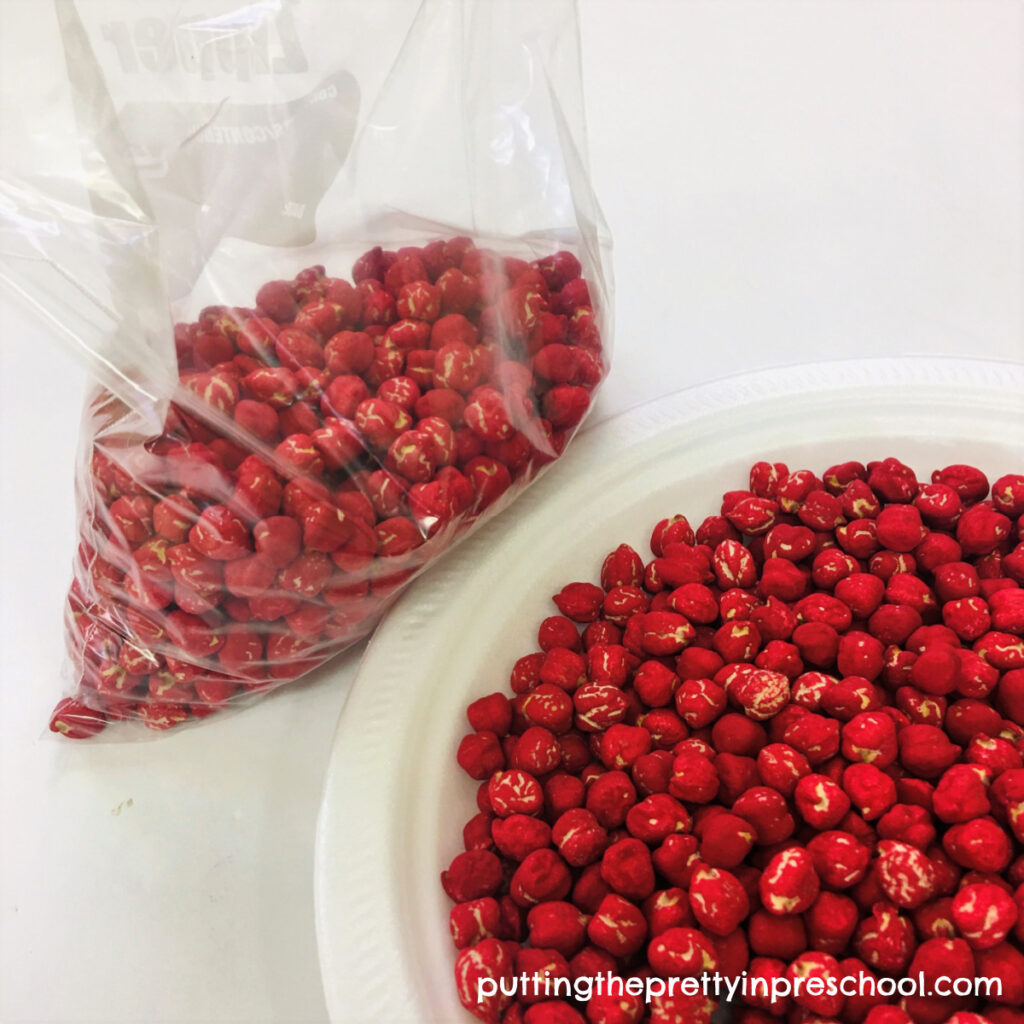 ---
To get a speckled paint look, add half a tablespoon of paint to one cup of bagged chickpeas and knead well. Repeat the drying process.
Then color a cup of chickpeas with one-quarter tablespoon paint.
Leave some chickpeas undyed. This will give you four color varieties to add to a tub or bin for Chinese New Year sensory play.
To have enough chickpeas for a group sensory tub, dye more of them!
Note: Acrylic paint washes off hands, tables, dishware and cutlery easily. If it spatters onto your clothes, wipe the paint off with a wet cloth before washing.
---
[Read more…]

about Chinese New Year Sensory Play