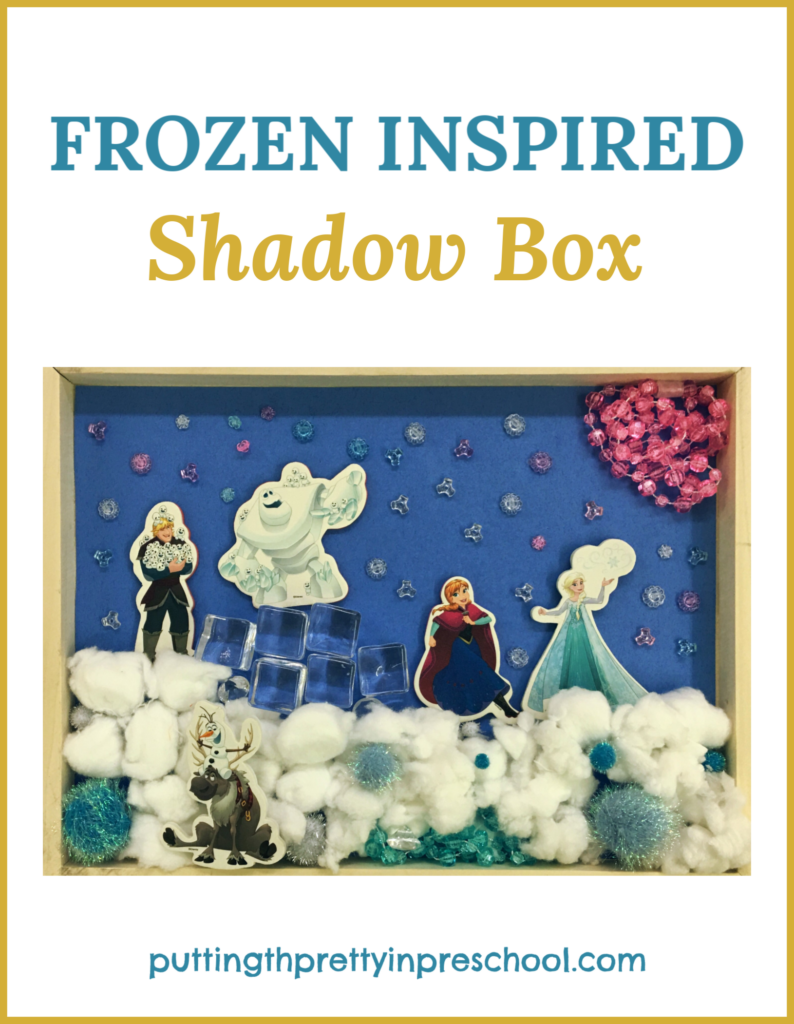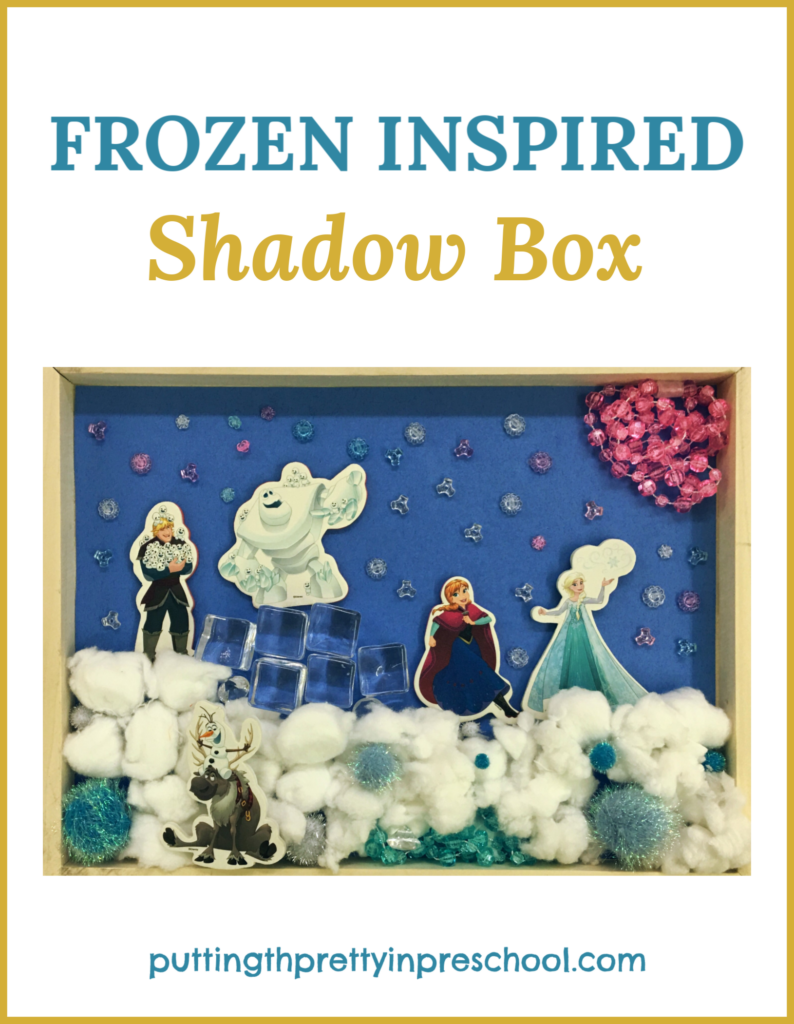 _______
This Frozen-inspired shadow box scene features neutral and cool colors and textures. The color palette is gorgeous and is relatable to my experience of winter. Your child will enjoy using similar hued loose parts to create unique shadow box scenes.
_______
Although I live in an area with a long snowy season, it hasn't always been easy to find winter-themed play accessories. I learned that if you haven't bought your snowmen crafts and toys before Christmas, you've missed your chance. And it's hard to find snowmen décor that isn't adorned in green and red and draped in holly.
The same goes for fake snow or any winter-themed crafts. They often go hand in hand with Christmas. And that's in a city with a winter season that lasts through March.
So, I especially embrace the winter setting and turquoises, pinks, and purples in Frozen I. These are colors I can relate to when my city is covered in ice and snow. And the hues take center stage in this invitation to create a Frozen-inspired shadow box scene.
_______
Supplies To Collect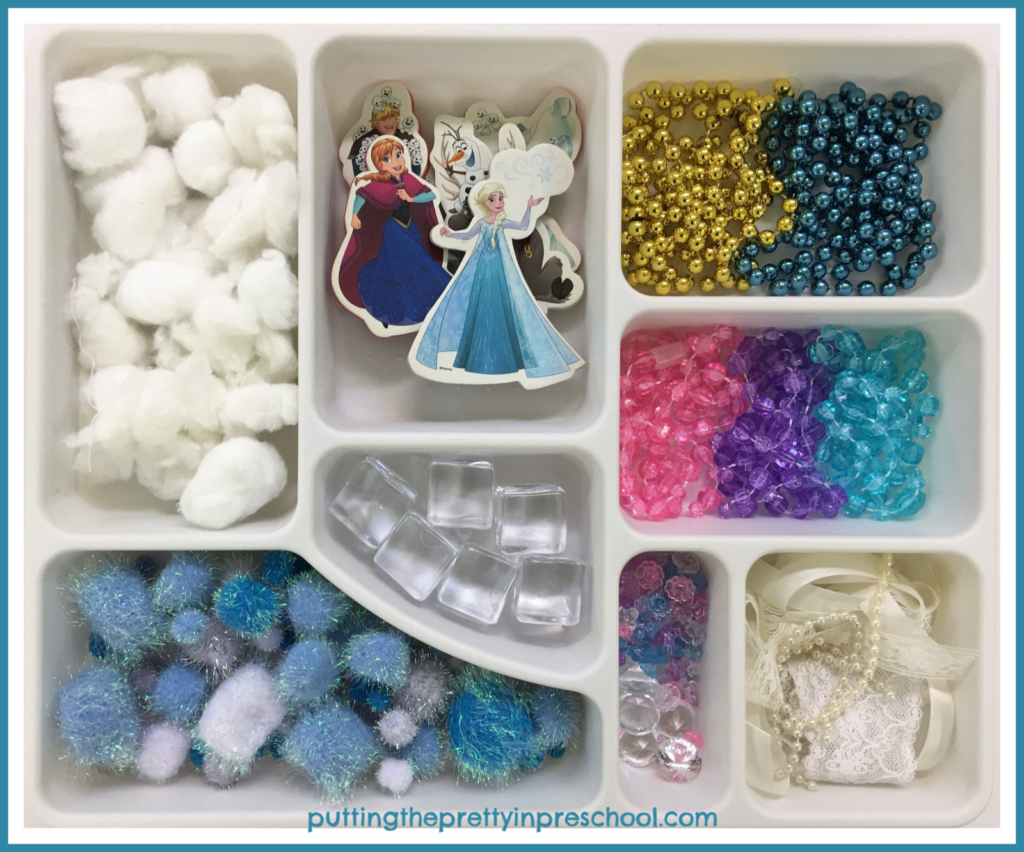 _______
cotton balls
pom poms in white and shades of turquoise
gold, turquoise, pink and purple necklaces
purple, pink, and turquoise beads
strips of white ribbon, lace, and bead garland
clear gems and ice blocks
foam bath sticker Frozen characters
tray with compartments
shadow box or wooden canvas paint board
12-inch x 18-inch piece of blue fade-resistant construction paper
_______
Frozen Inspired Shadow Box Set Up
Sort craft supplies in a tray with compartments. Add necklaces that are whole, and others cut into strips. Include Frozen bath stickers.
Cut a 12-inch x 18-inch piece of construction paper to fit snugly in the back of the wooden canvas paint board. If you are using a shadow box, cut paper to fit its size.
_______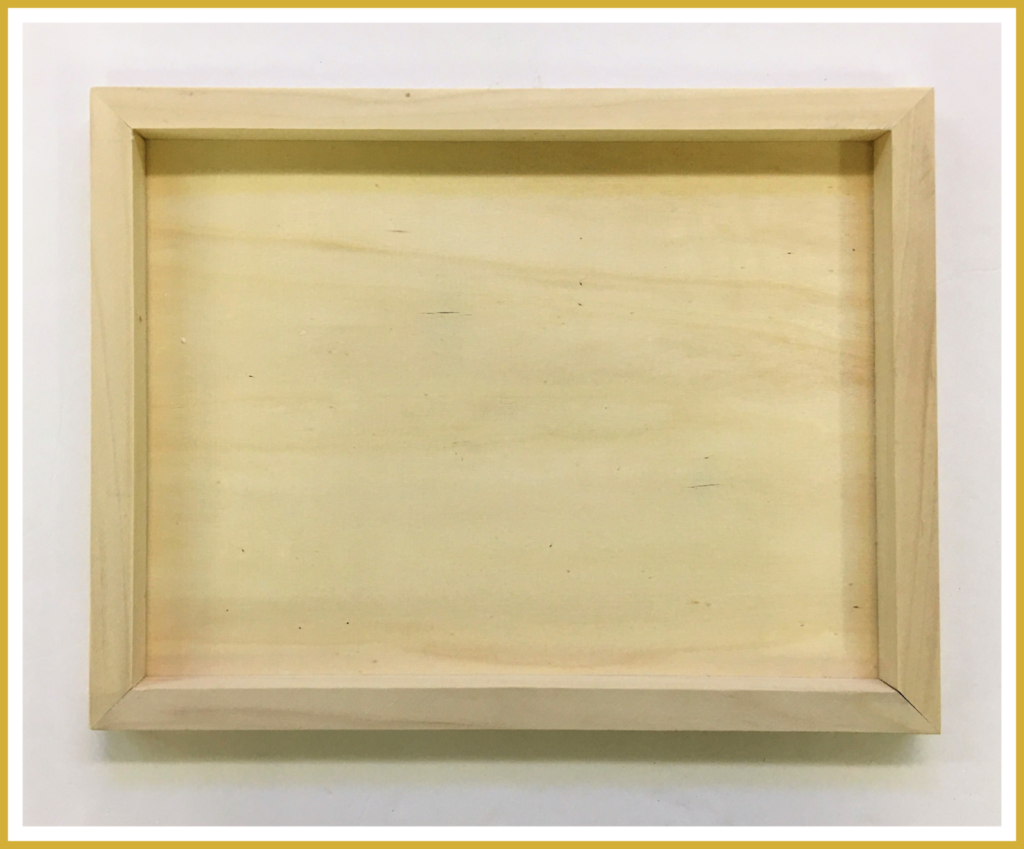 _______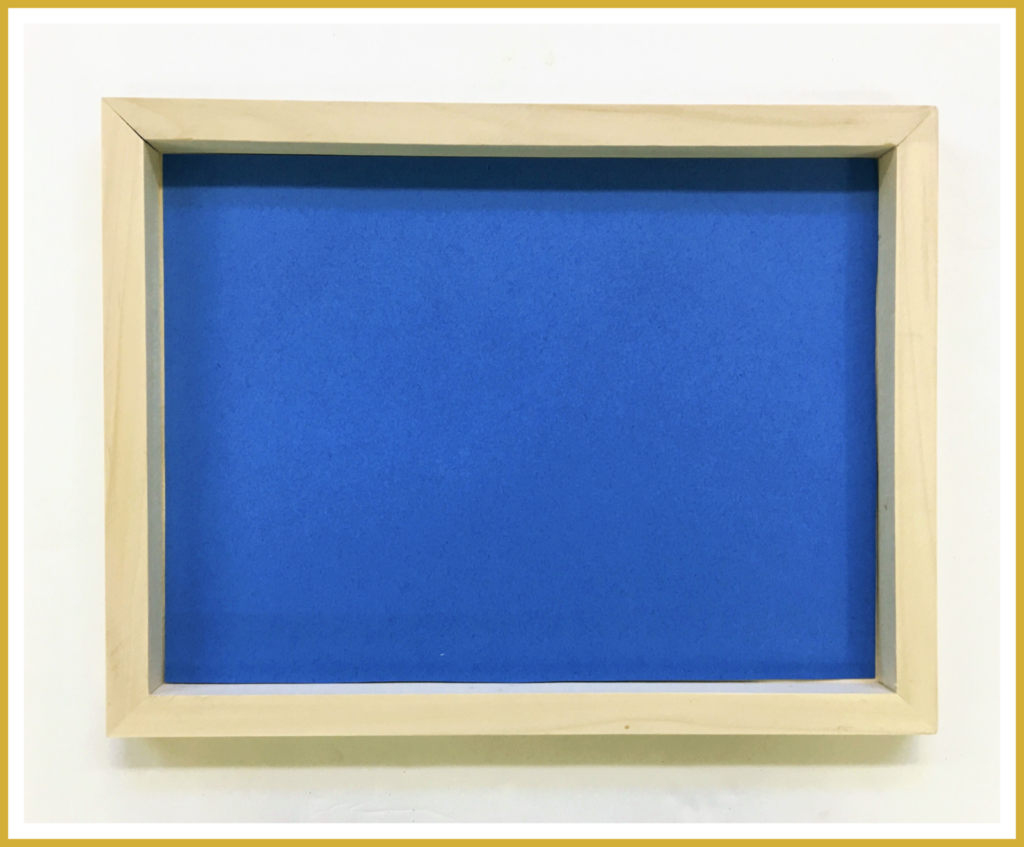 _______
Set the canvas board or shadow box and tray with compartments on a table.
Encourage your child to create scenes and engage in pretend play.
_______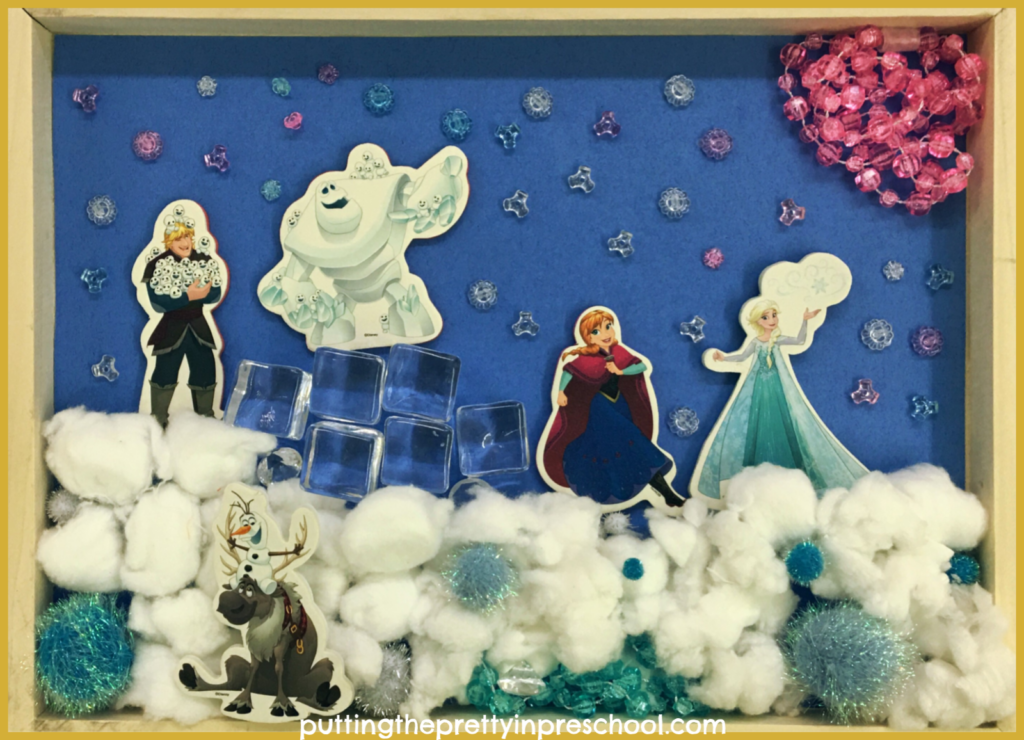 _______
Offer this activity as a reusable center. Or craft supplies can be glued down and the Frozen-inspired shadow box displayed.
_______
_______
You may also like:
_______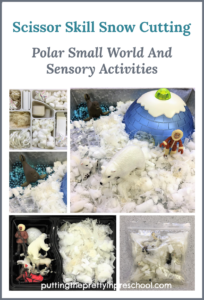 _______
Don't forget to share this post on Pinterest or your favorite Social Media channel. Sharing is caring!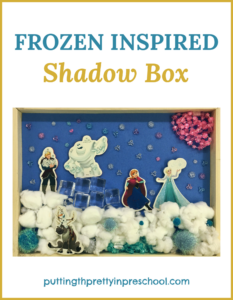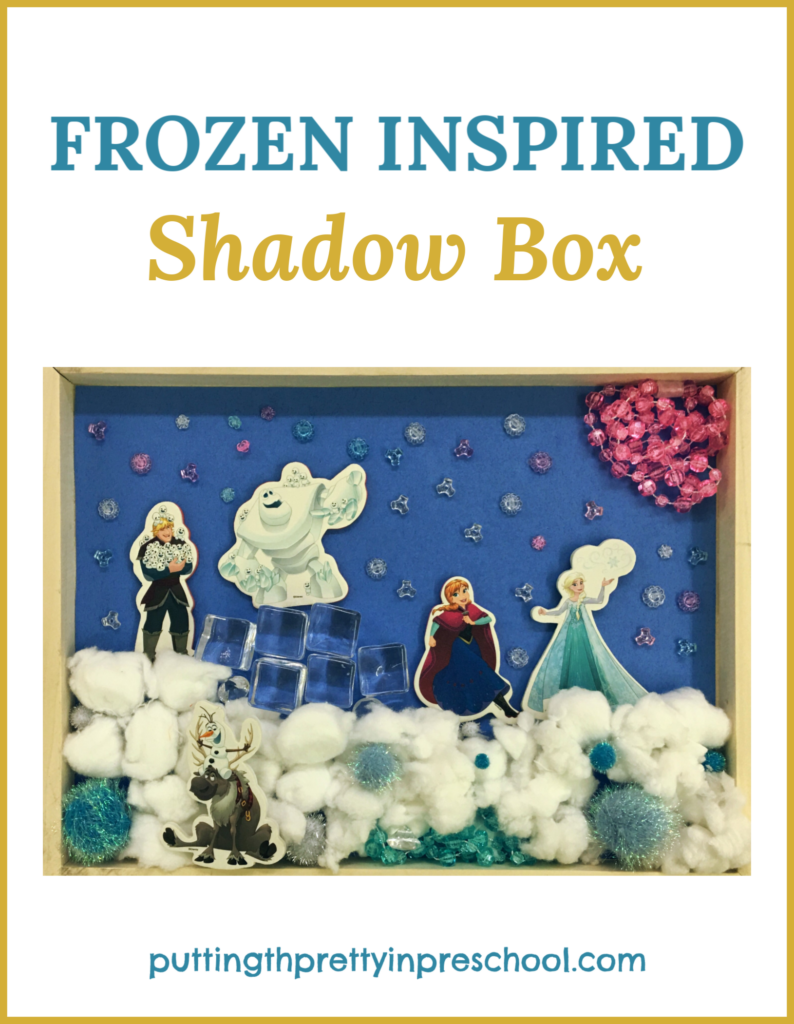 _______
© Annette Kaminsky February 5, 2020
_______
Follow me on social media for more ideas: