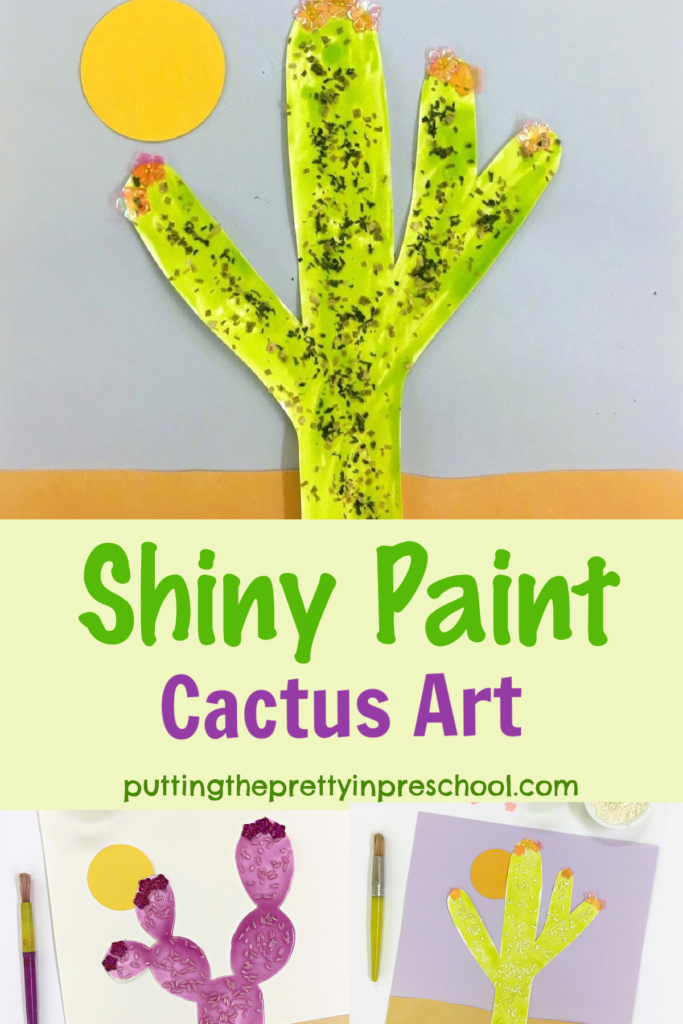 _______
This all-ages shiny paint cactus art can be made in a few different ways. Try one of the versions or try them all, and share a few cactus facts along the way. Saguaro and prickly pear cactus trees are featured in the activities, and two free cactus templates are available to download to make your art activity preparation easier.
_______
Follow me on Pinterest for more early learning ideas.
_______
Supplies To Collect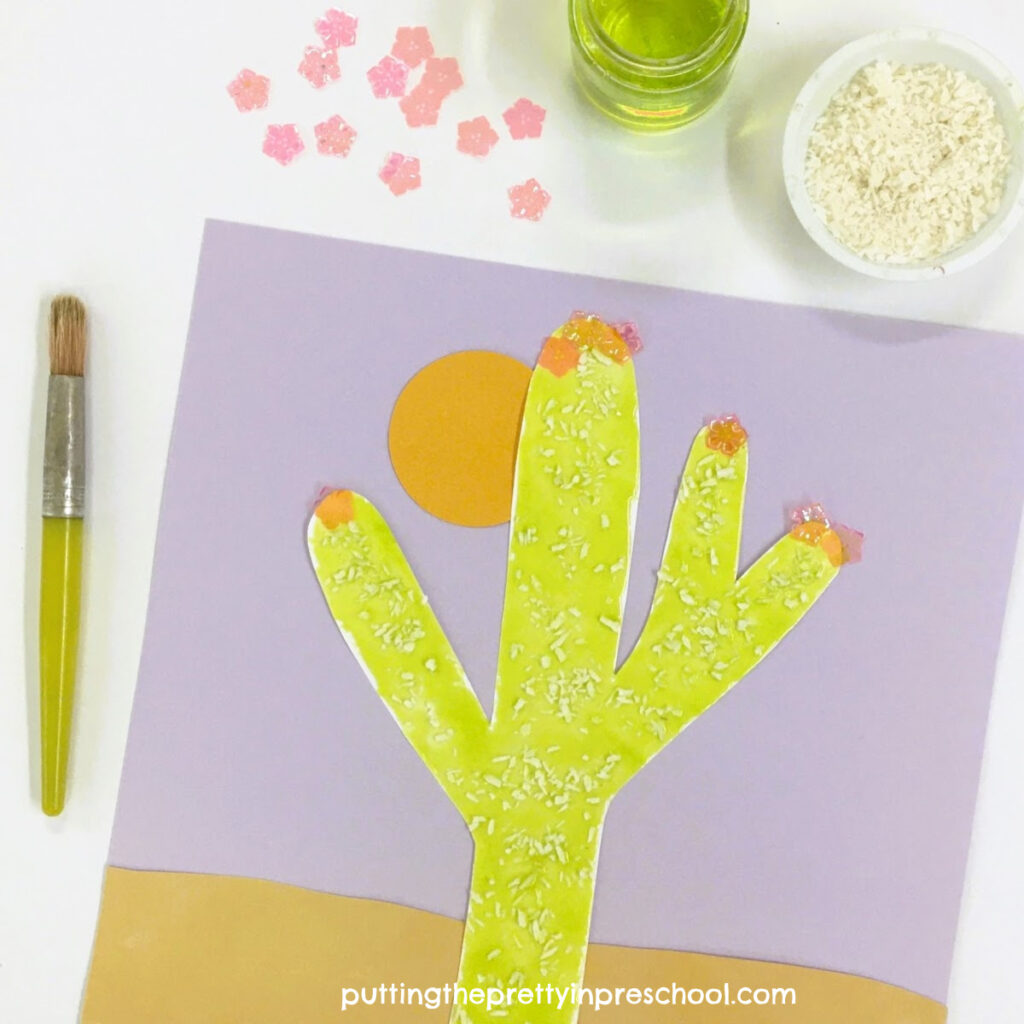 _______
Gather the following basic supplies for the cactus art projects in this post:
white corn syrup
neon purple and green food coloring
green food coloring
paint pots
paintbrushes
glue paddle
small bowls
spoons
white glue
scissors
large circle punch
8 ½ inch x 11-inch white cardstock paper
12 x 12-inch colored cardstock
flower confetti
cactus templates
newsprint or tablecloth
_______
Cactus Art Paint
Three of the four projects featured employ a shiny paint made by adding a food coloring hue to white corn syrup. Little learners find this paint soooo satisfying to use. It is super sticky and can work as an adhesive. It dries with a glossy, smooth finish.
_______
Coconut Embellished Saguaro Cactus
Saguaro cactus trees grow naturally in southern Arizona and in the Mexican state of Sonora. The desert dwellers are covered in prickly spines.
Saguaros often bloom in late May to late June, but the blooms can be spotted earlier or later in the year. The stunning white flowers with yellow centers mature into edible ruby red fruits.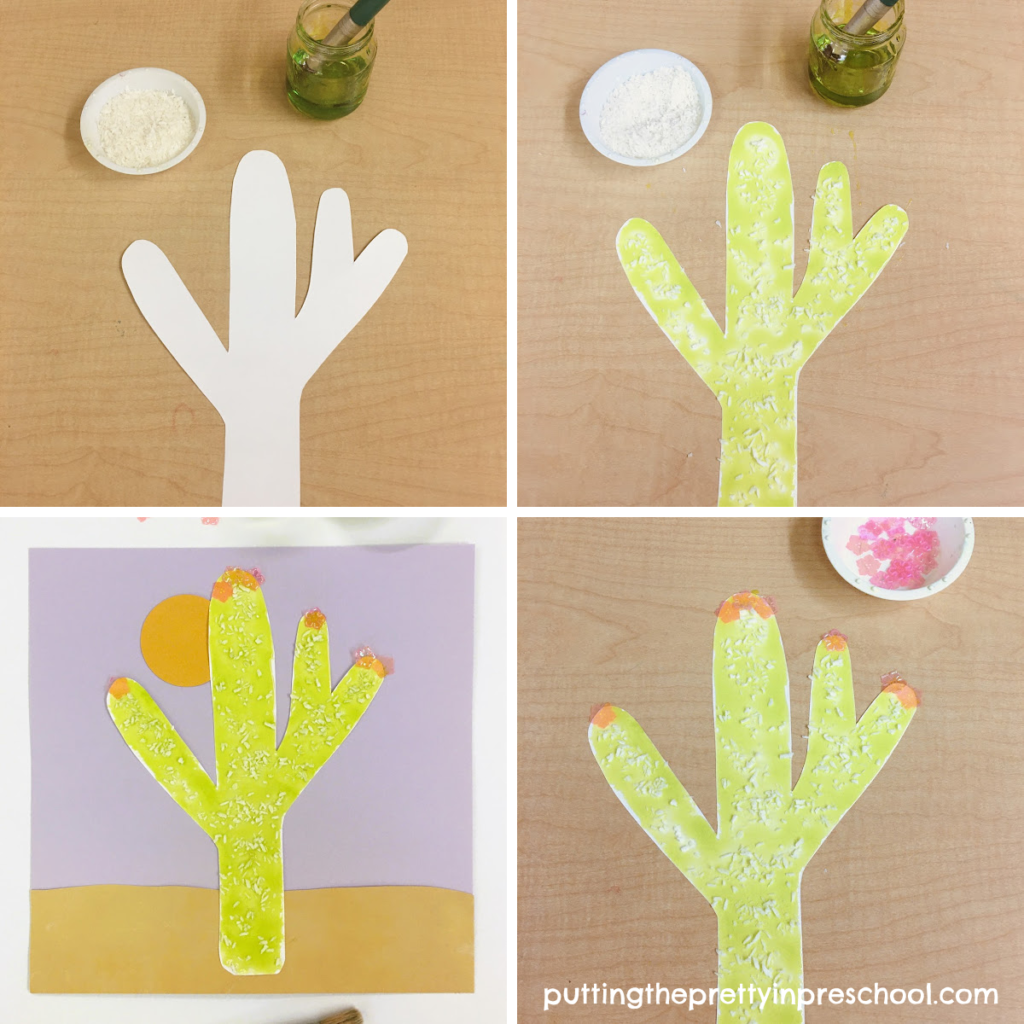 _______
For this first saguaro cactus art project, start by squeezing a little white corn syrup into a paint pot. A baby food jar works well as a paint holder.
Next, add a few drops of neon green food coloring into the corn syrup and stir it in.
Then cut a saguaro cactus tree from white cardstock paper. Feel free to download this template for the project.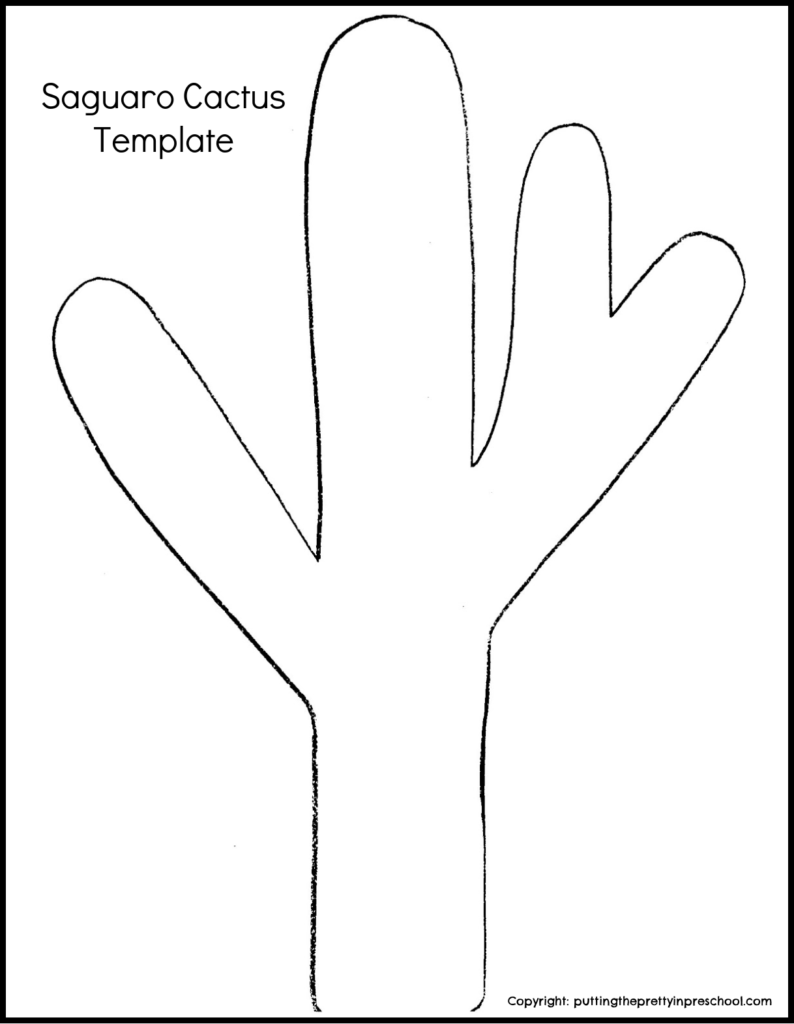 _______
_______
Afterward, set the cactus cutout on an art table along with the sticky green paint, a paintbrush, a small bowl with shredded coconut, and a spoon.
Cover the cactus with shiny paint, and then sprinkle on coconut bits to represent pokey spines. Press in confetti flowers to depict a cactus in the blooming season.
To complete the cactus art project, add a strip of golden or yellow ochre sturdy paper to the bottom of a 12-inch x 12-inch piece of cardstock that is a pastel shade. Using white glue or a glue gun, carefully adhere the painted cactus to the cardstock background. Punch or cut out a large cardstock circle and glue it on to represent a sun in the picture.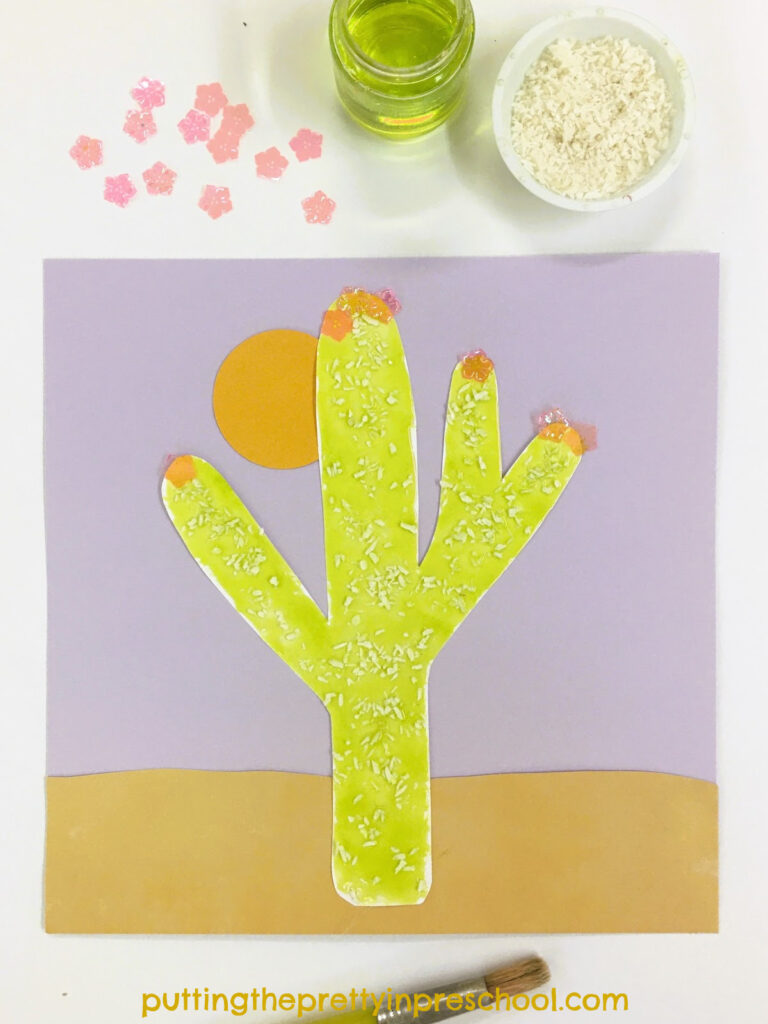 _______
Note: This paint takes a generous amount of time to dry. After at least a few days of drying time, the art is ready to be displayed.
_______
Chive Embellished Saguaro Cactus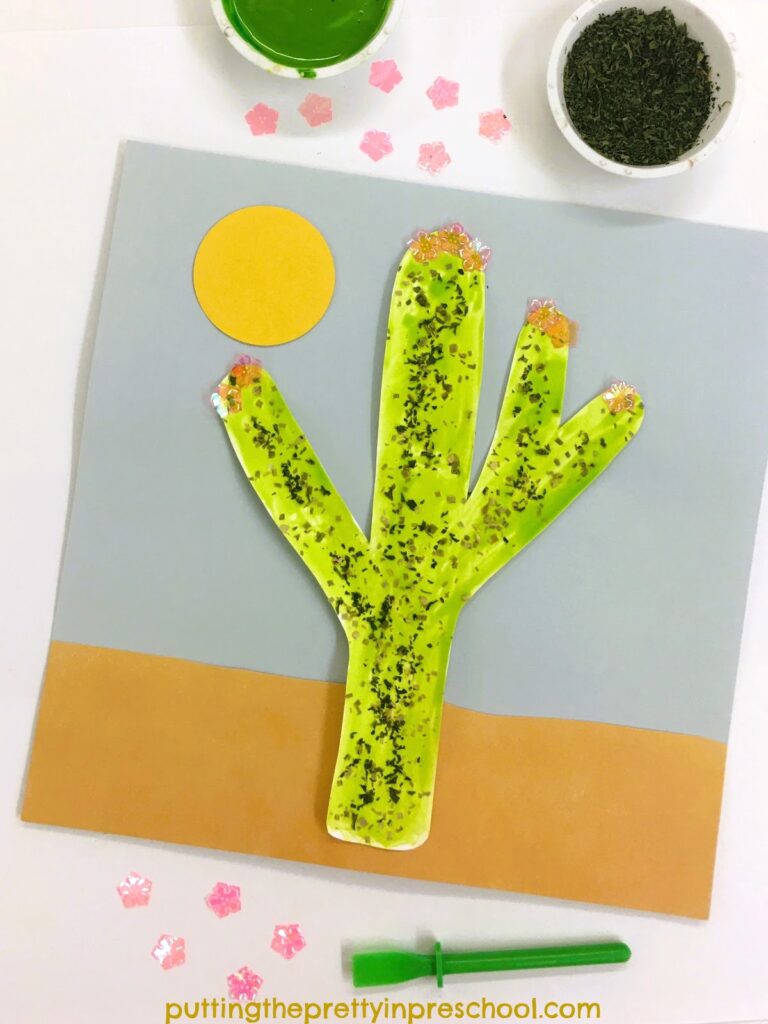 _______
This second cactus tree art project uses green glue instead of corn syrup paint. For this art activity:
Mix a little neon green food coloring into white glue to make a light green hue. Use a glue paddle to apply the glue all over a cactus template. A light coat of glue works best, as it helps prevent the paper cactus from curling as it dries.
Sprinkle on freeze-dried chives to look like cactus spines, and add pink confetti blooms.
Finish the project the same way the first one was done.
Note: Corn syrup paint works beautifully for this cactus art design just as well.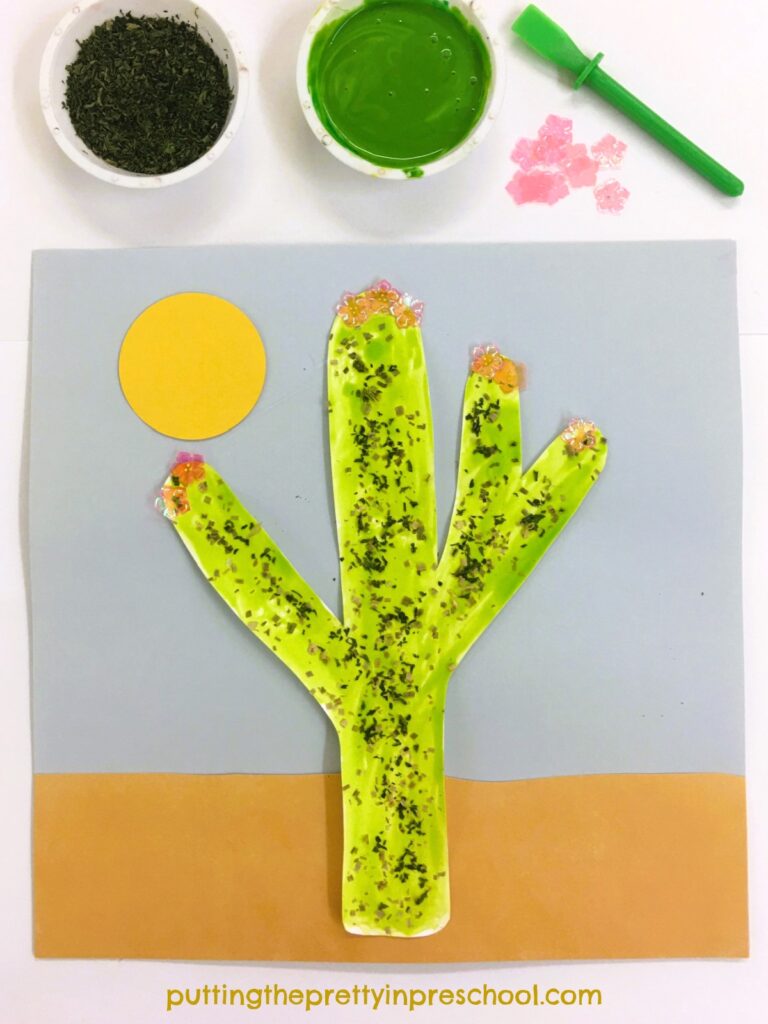 _______
Purple Prickly Pear Cactus Art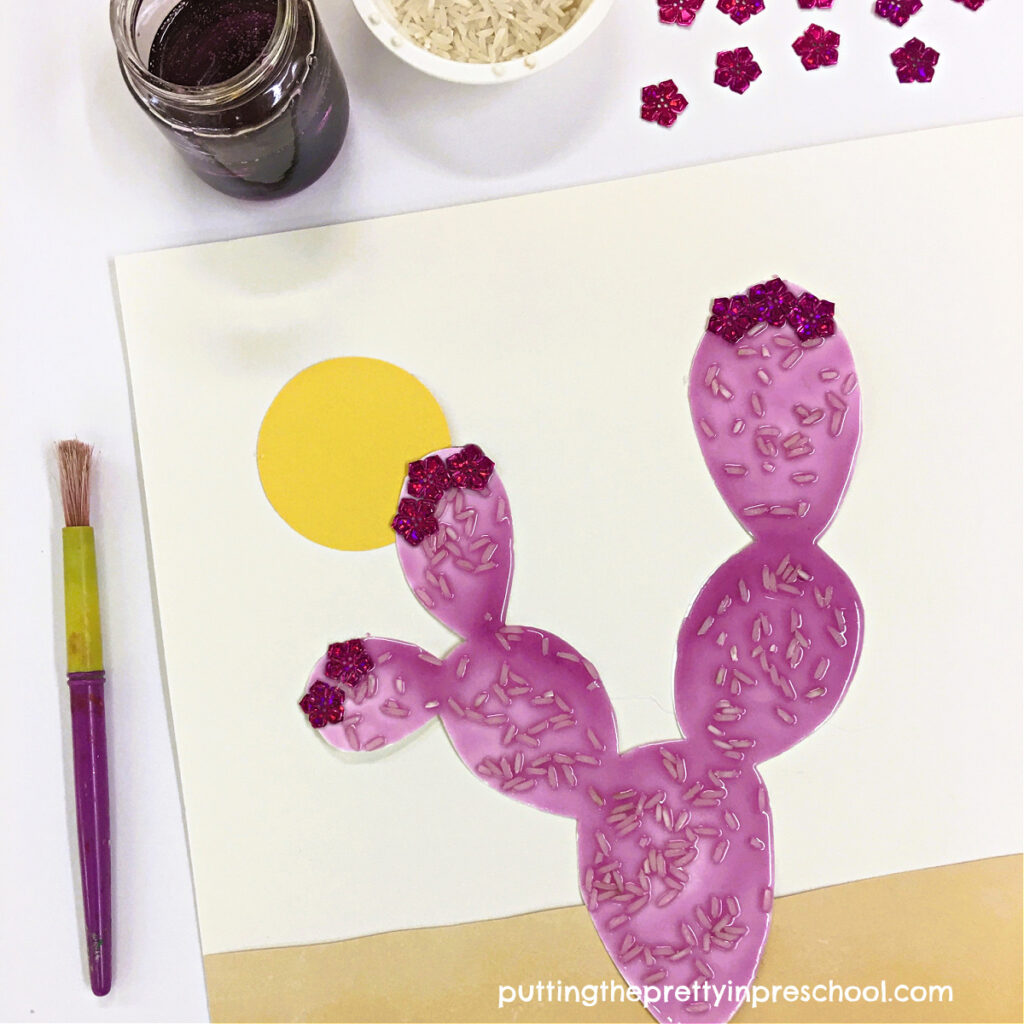 _______
As I am always drawn to unique colors in nature, I was excited to find out that there is such a thing as purple cacti. Some prickly pear cacti are purple, so this next project celebrates this pretty, vibrant hue and highlights the unique prickly pear cactus shape. Feel free to download the template below for the art activity.
_______
_______
To complete this art project:
Mix a little neon purple food coloring in a pot of white corn syrup.
Paint the prickly pear cactus with the purple sticky paint.
Sprinkle on uncooked rice grains to represent spines.
Press in purple confetti flowers. Or use yellow confetti flowers…the natural color of purple prickly pear blooms.
Finish the project the same way the first two cactus versions were done.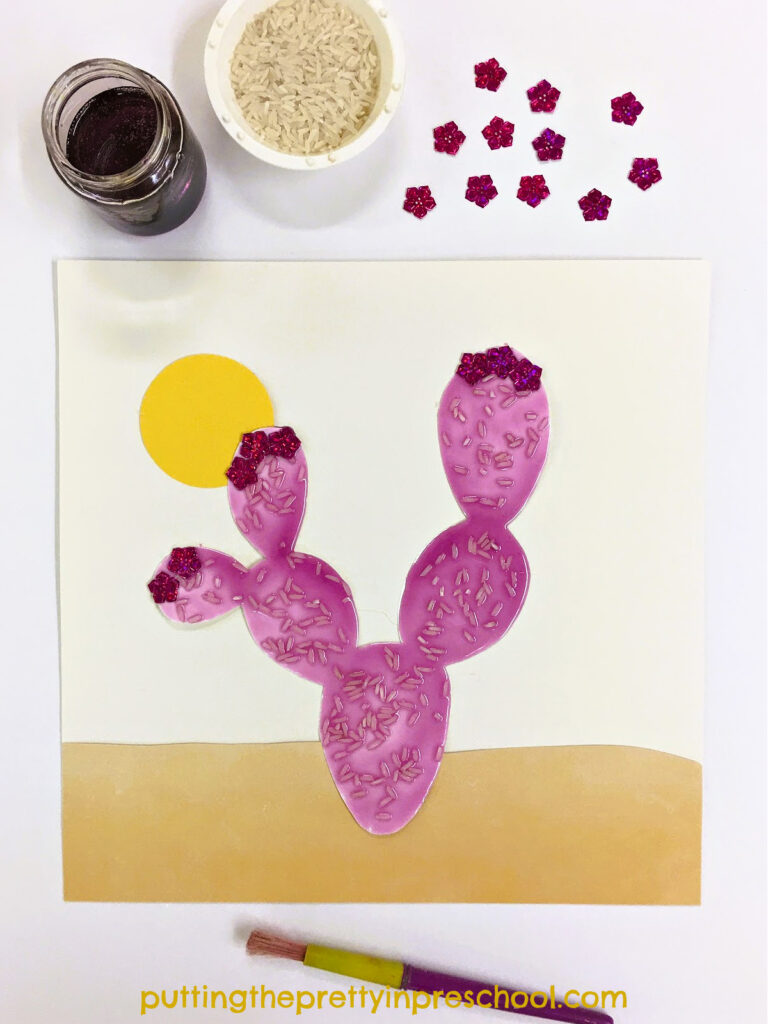 _______
Cactus Christmas Tree Art
This last cactus project is elevated by using cake sprinkles for the spines. The balls in the sprinkle mix inspired me to turn the cactus into a decorated Christmas tree.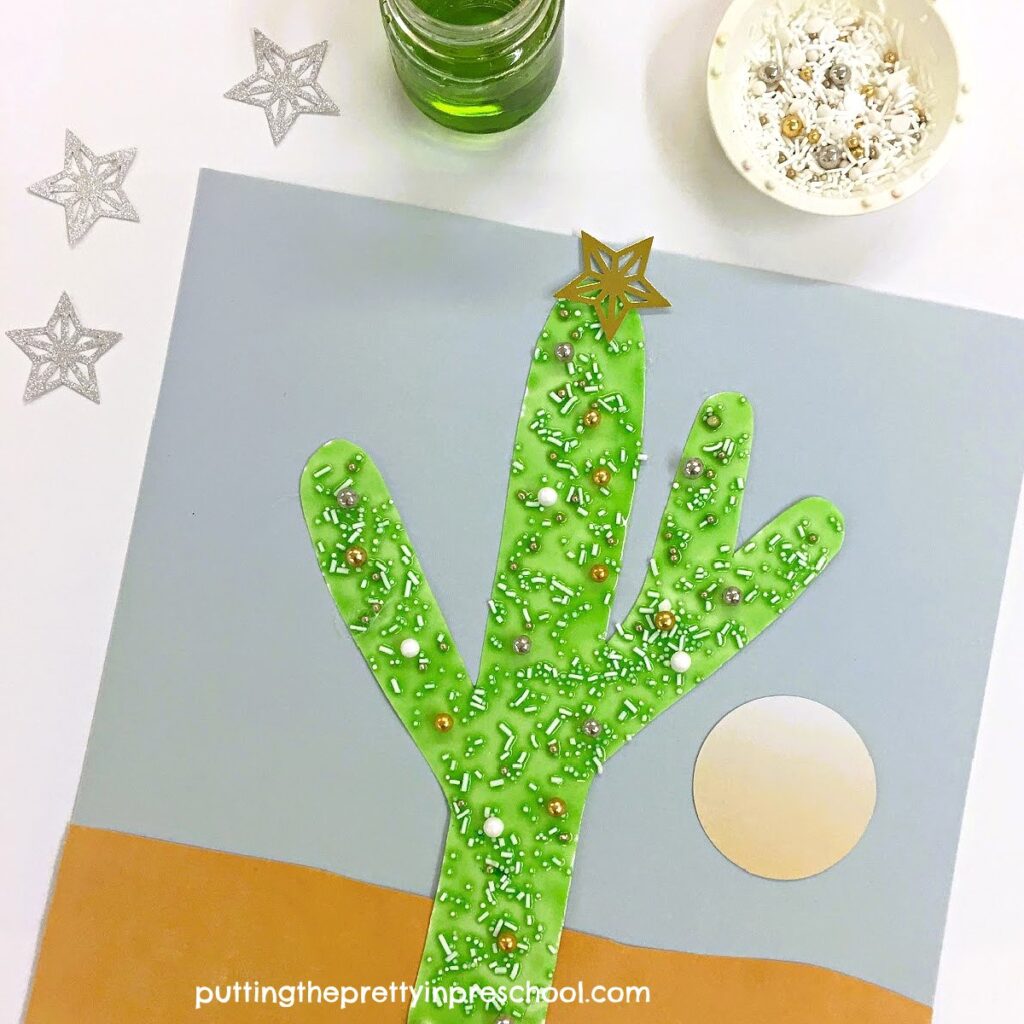 _______
To make this art project:
Mix a hue of green corn syrup paint and brush it onto a saguaro cactus.
Drop on cake sprinkles with your fingers or a spoon, and press them in gently. Space out the sprinkle balls to look like ornaments on the tree.
Glue a cut or punched metallic paper star at the top for a tree topper.
Complete the art project the same way as all the others.
Note: The corn syrup paint and glue paint have adhesive qualities. If any of the embellishments do not adhere, use white glue or a glue gun to affix the shapes.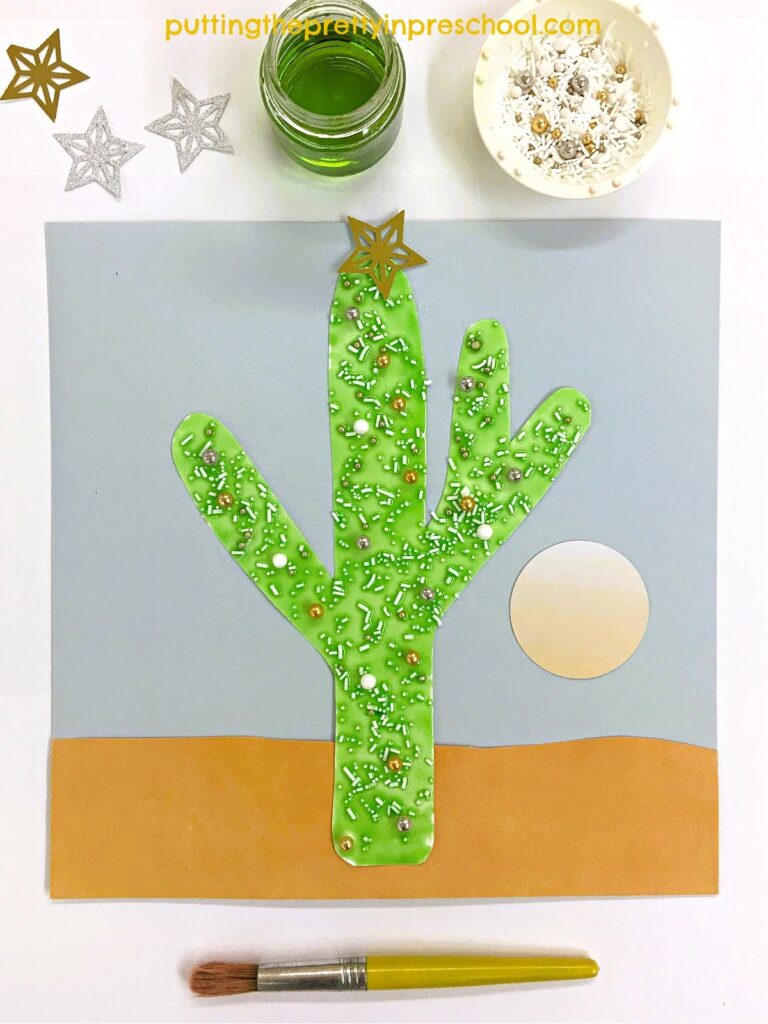 _______
These shiny paint cactus art activities are suitable for people of every age. Each project can be a cooperative one for little learners, with an older child or adult helping a little one with the cactus art.
_______
Related:
_______
_______
You may also like: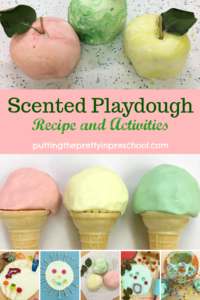 _______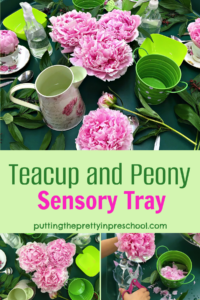 _______
Don't forget to share this post on Pinterest or your favorite social media channel. Sharing is caring!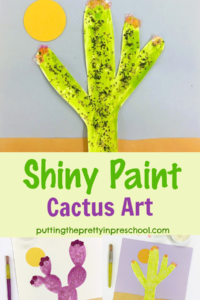 _______
© Annette Kaminsky August 3, 2023
________
Follow me on social media for more ideas: