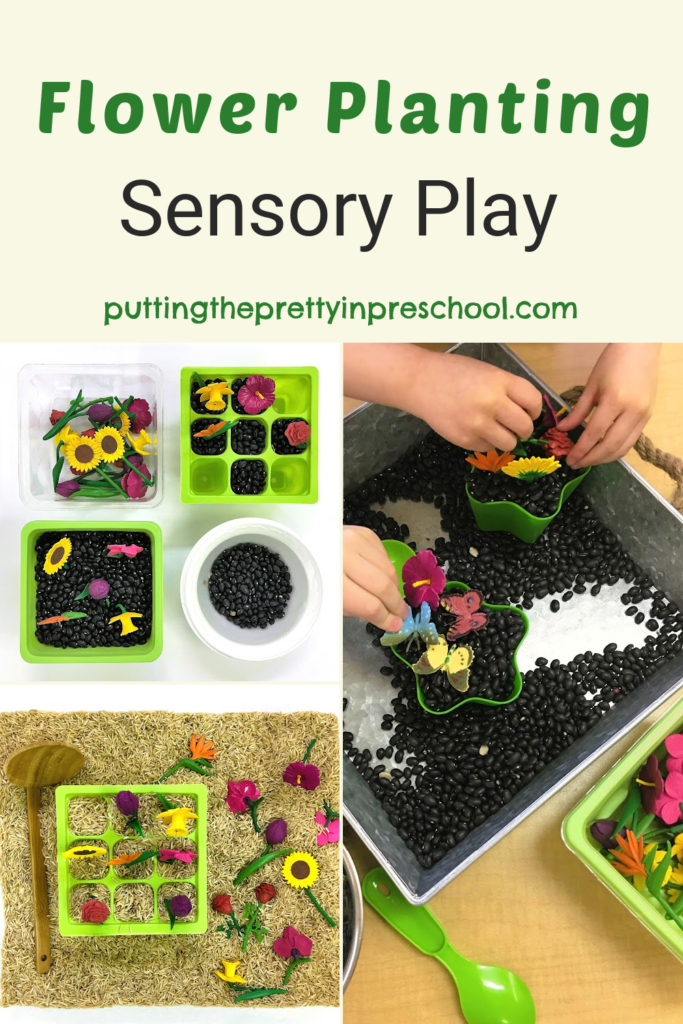 _______
One of the best things to do in spring is to visit greenhouses, pick flowers, and then plant them in gardens and pots. Little learners can experience this indoors in flower planting sensory play activities.
A few easy-to-gather supplies are all that is needed for children to engage in spring planting sensory activities. Featured are four sensory tray ideas.
_______
Follow me on Pinterest for more ideas.
_______
Seed Tray Flower Planting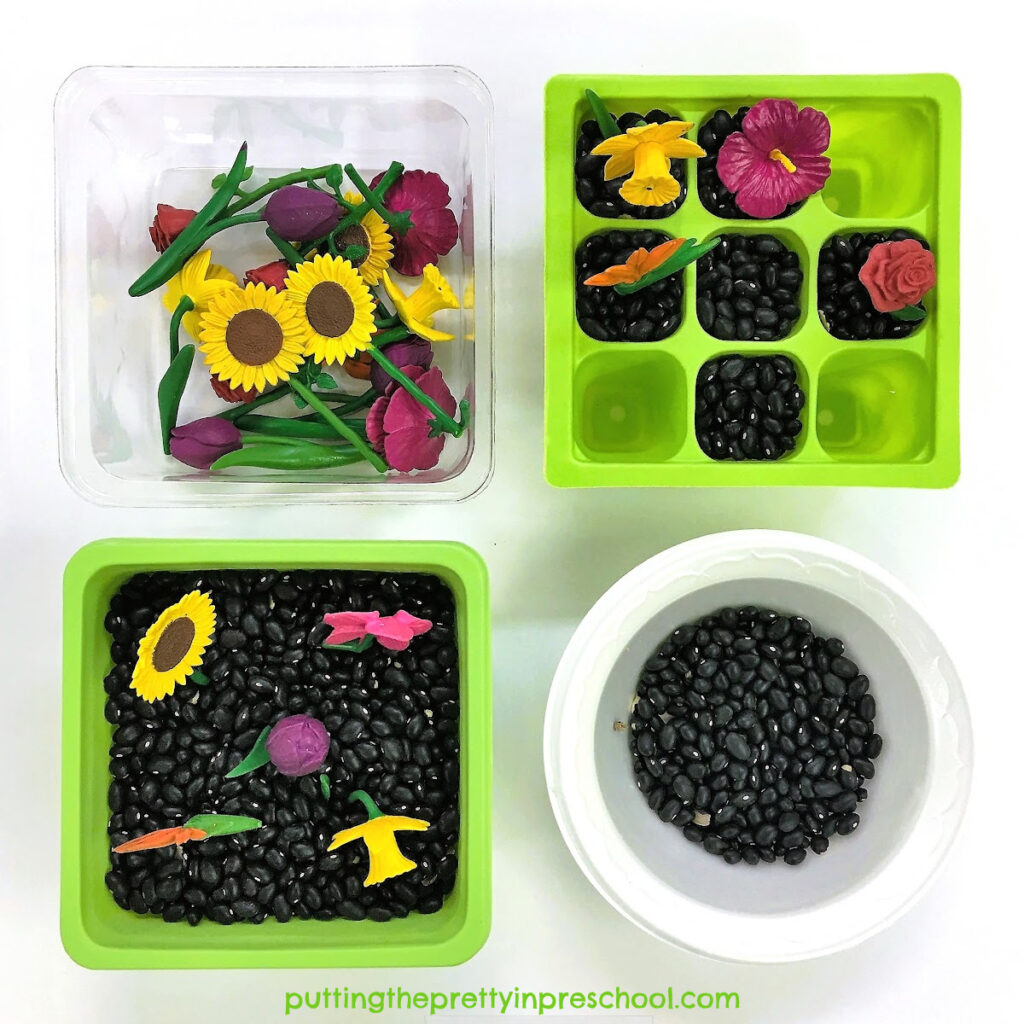 _______
Seed trays are the perfect size for planting miniature flower figurines.
Supplies To Collect:
small seed starter trays
flower figurines
dried black beans
Set out the seed starter trays, along with a bowl of black beans and flower figurines. Invite little learners to plant flowers in black bean "dirt."
_______
Flower Planting Sensory Tray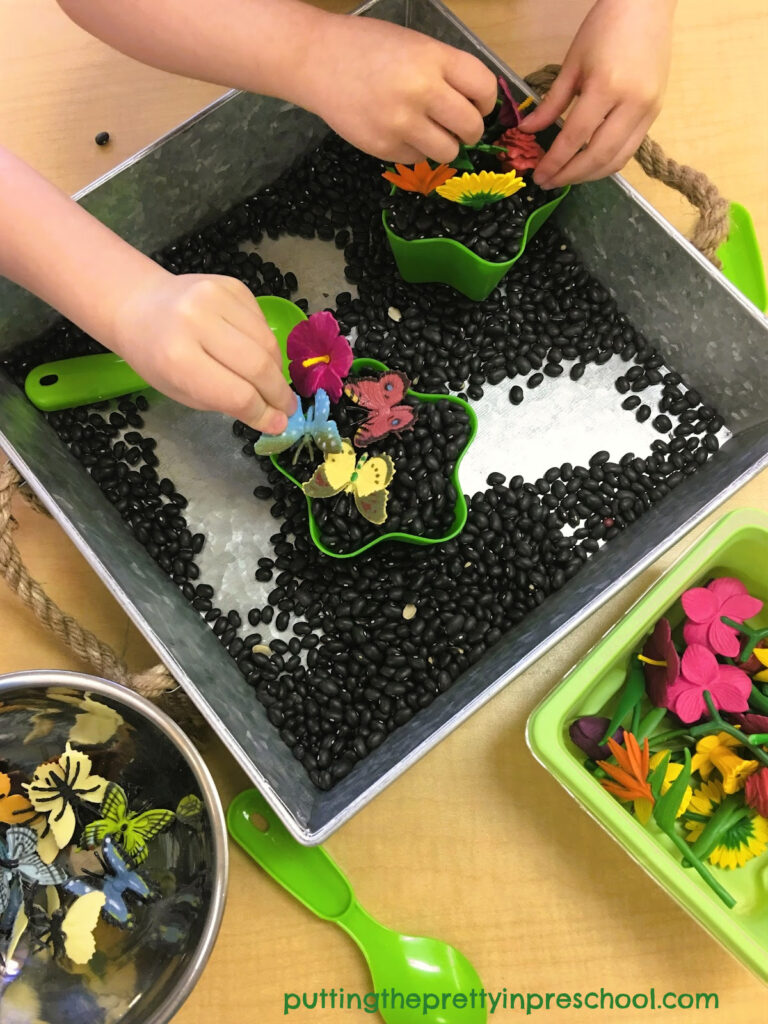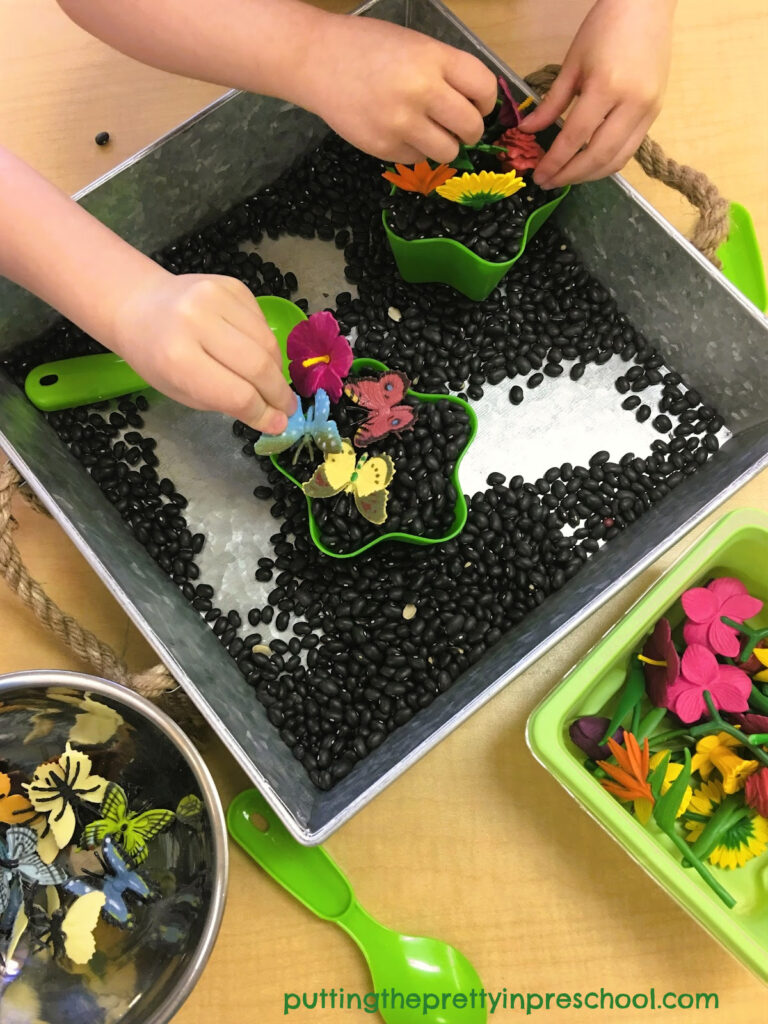 _______
The low edge in serving trays makes them ideal for little learners to reach in and explore sensory materials.
Supplies To Collect
small seed starter trays
dessert cups
flower and butterfly figurines
spoons
serving tray
Spread a layer of black beans in an edged serving tray. Set in dessert cups and spoons.
Then place containers with flowers and butterflies next to the tray.
Invite little learners to scoop and pour black beans, plant flowers, and add butterflies to their designs.
_______
Book-Inspired Construction Zone Tray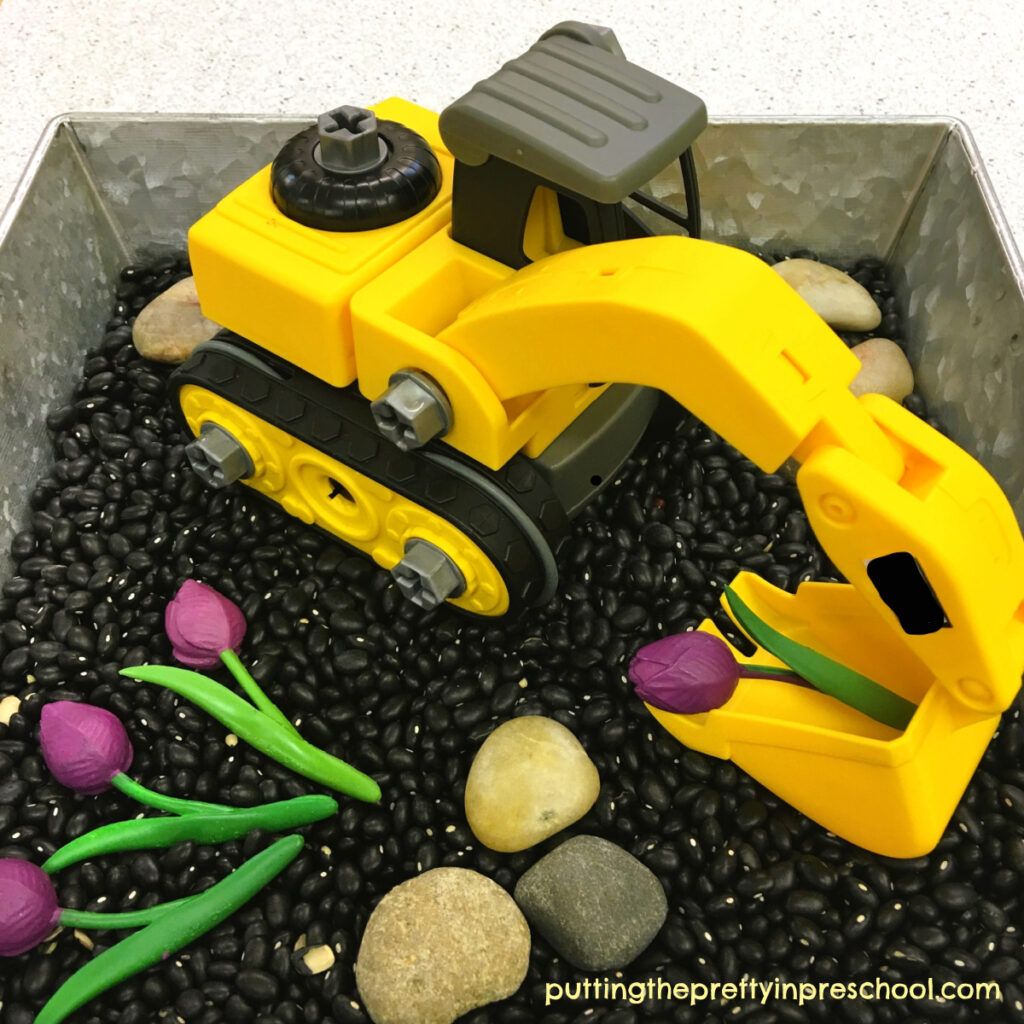 _______
This book-inspired sensory tray features an unlikely pairing: a construction vehicle and flower figurines.
Supplies To Collect
picture Book: The Digger And The Flower
black beans
rocks
flower figurines
serving tray
Read the endearing picture book called "The Digger And The Flower" by Joseph Kuefler. It's a keeper!
Then layer a base of black beans in a serving tray.
Next set in a construction vehicle digger, rocks, and a few flowers.
Afterward, invite students to take turns exploring the tray.
_______
Rice Bin Flower Planting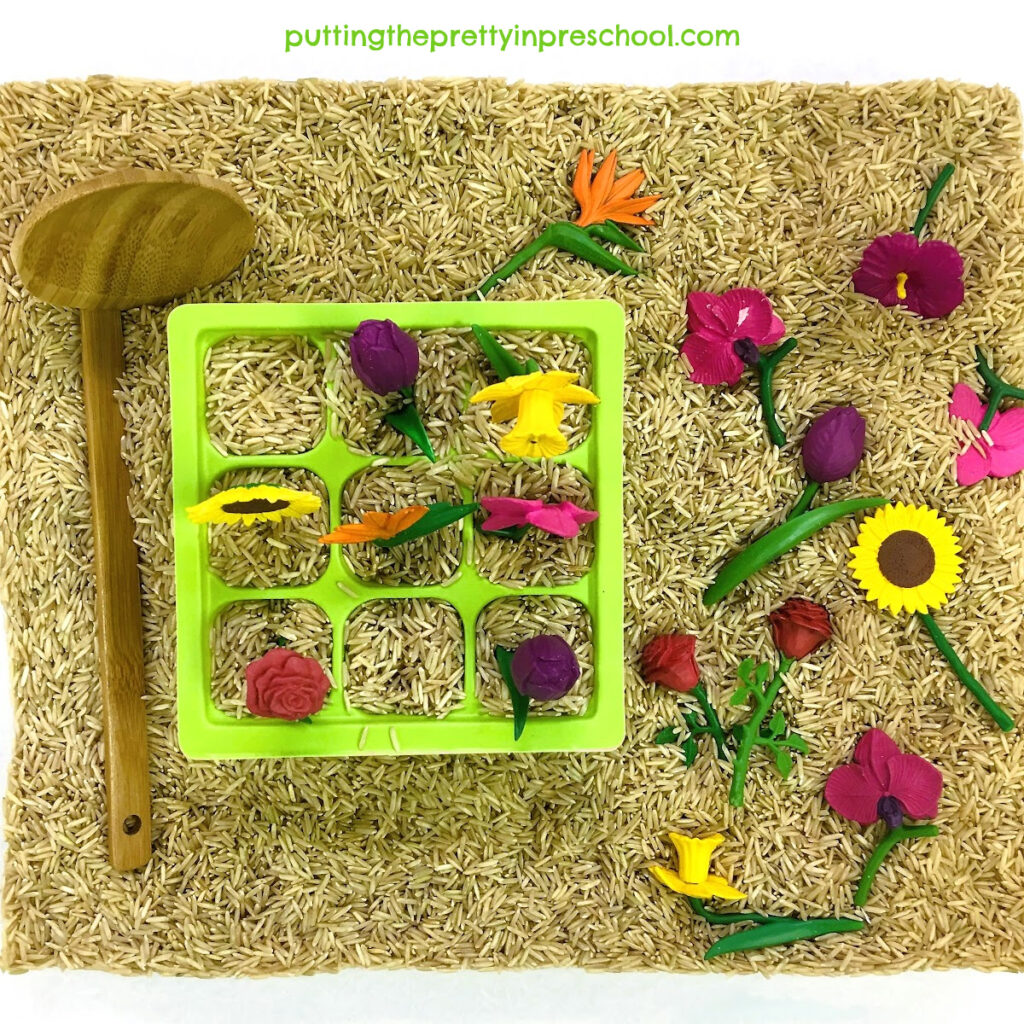 _______
Rice makes an economical sensory base in this bin.
Supplies To Collect:
brown rice
seed starter trays
flower and butterfly figurines
wooden scoops
plastic bin
Spread brown rice in a bin. I feature a food service bin that accommodates two to three children. Add in seed starter trays, flower figurines, and wooden scoops for little learners to use in the bin.
_______
Note: Eaten raw, black beans and rice are toxic. Supervision is important when offering these activities. If your little charges are prone to sticking things in their mouths, consider using an edible sensory base.
_______
These four flower planting sensory play invitations take only minutes to set up. With slight variations in supplies, the flower and butterfly figurines can be explored in new ways.
_______
Related: Carrot Paint Prints
_______
[Read more…]

about Flower Planting Sensory Play