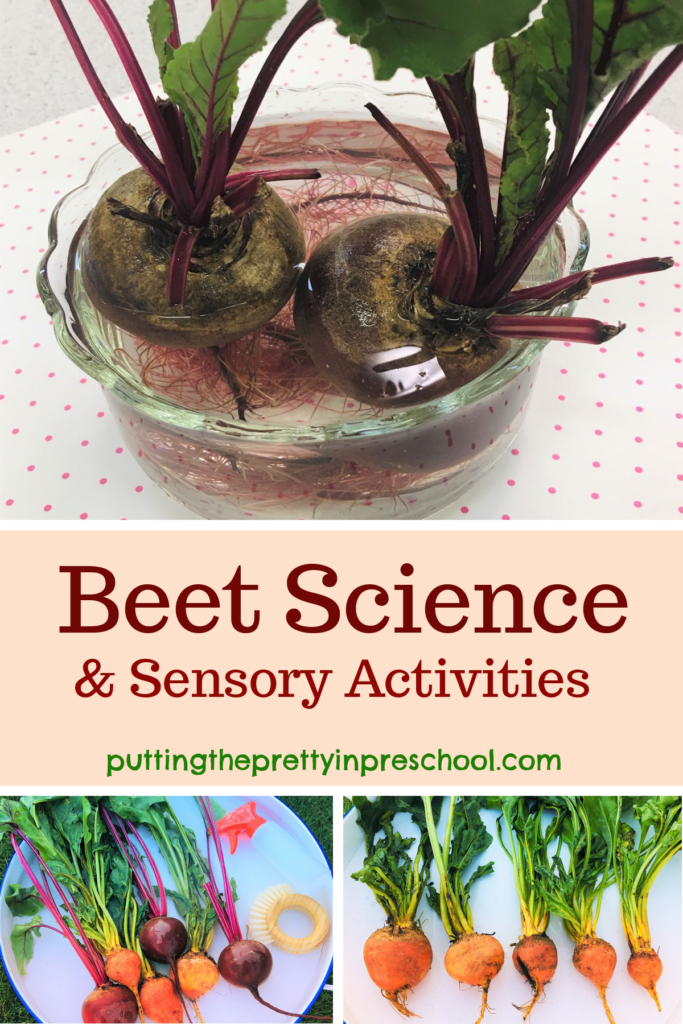 _______
This fall at a greenhouse a display of golden beets caught my attention. They weren't on my list to buy, but I couldn't stop thinking about them after I got home. So on my next visit to the garden center, I purchased golden beets and a red bunch too. The showy vegetable-inspired beet science and sensory activities can be introduced on the fly.
_______
Beet Washing Station
Set one or both kinds of beets in a tray with water and a vegetable brush. Invite your early learner to scrub the beets to make their color shine.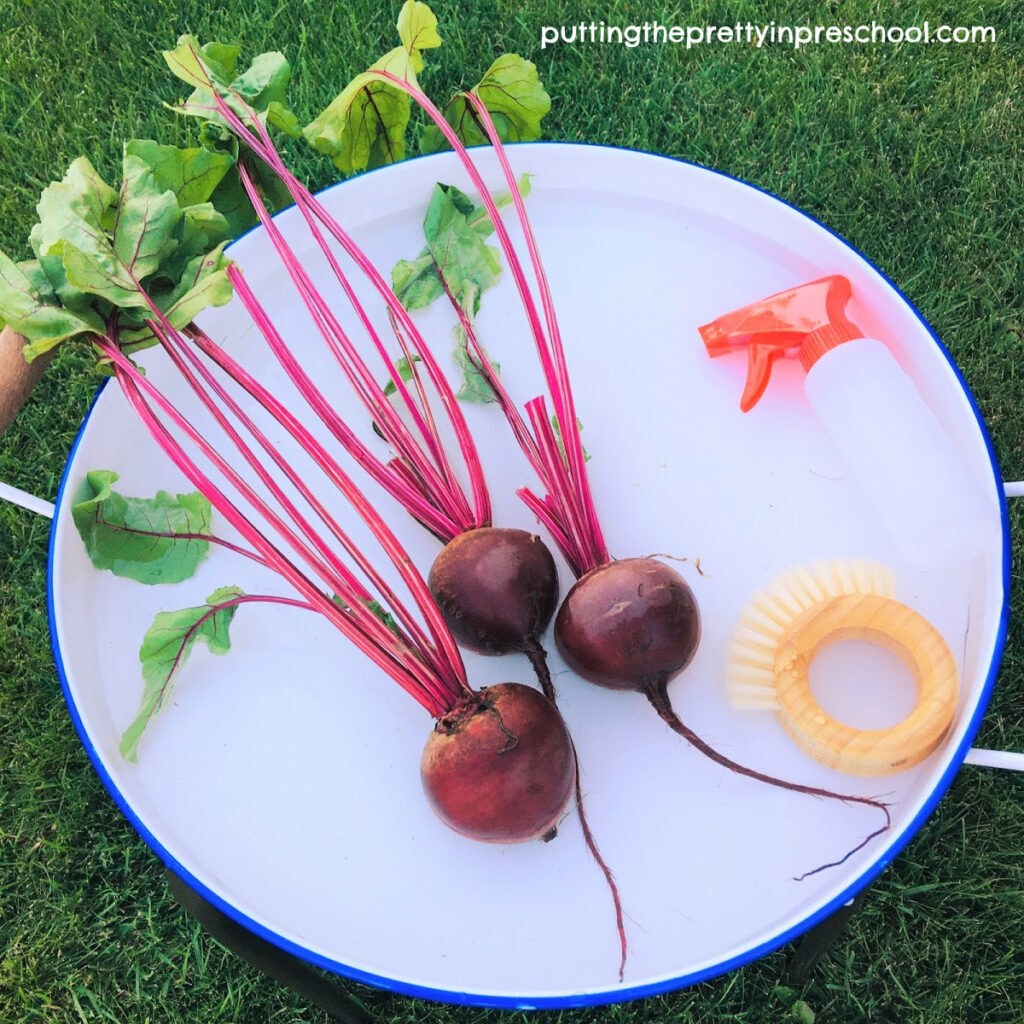 _______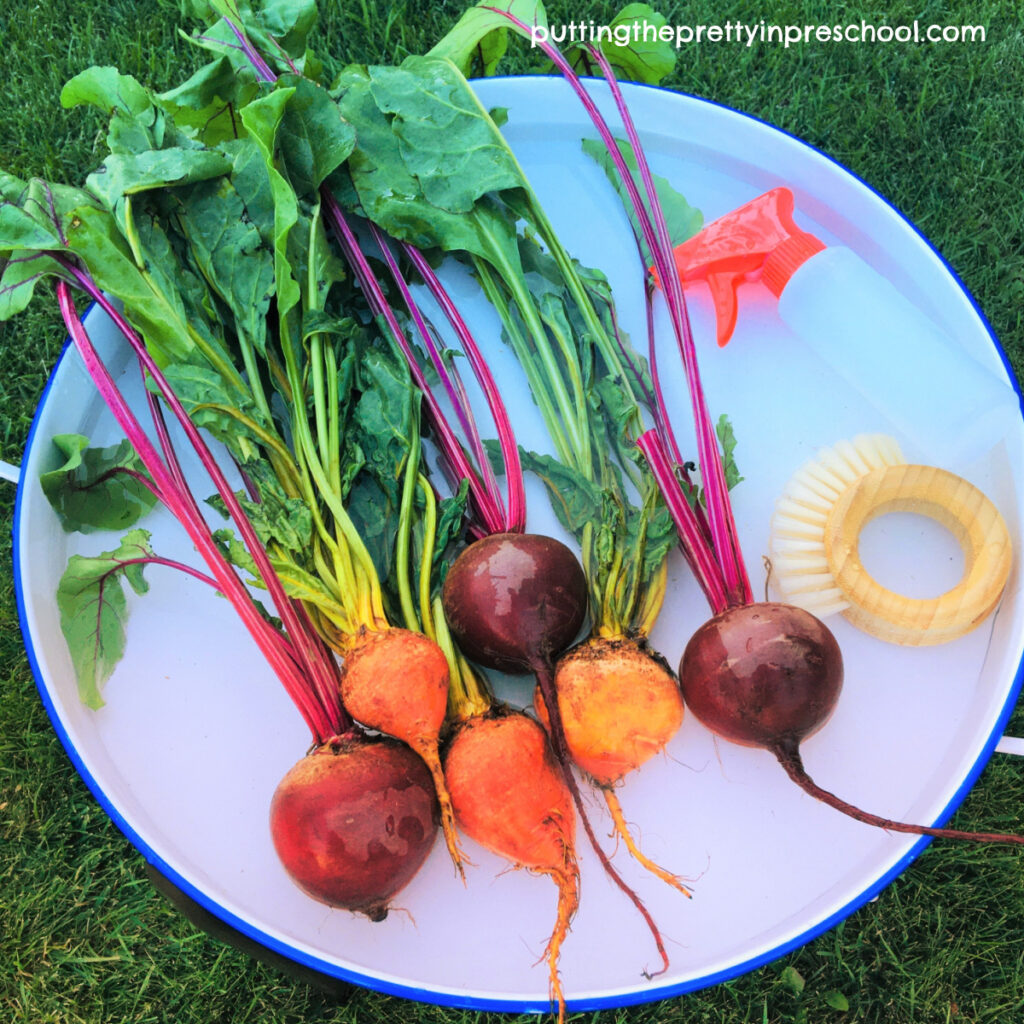 _______
Size Ordering With Beets
Encourage your little learner to order golden beets from largest to smallest.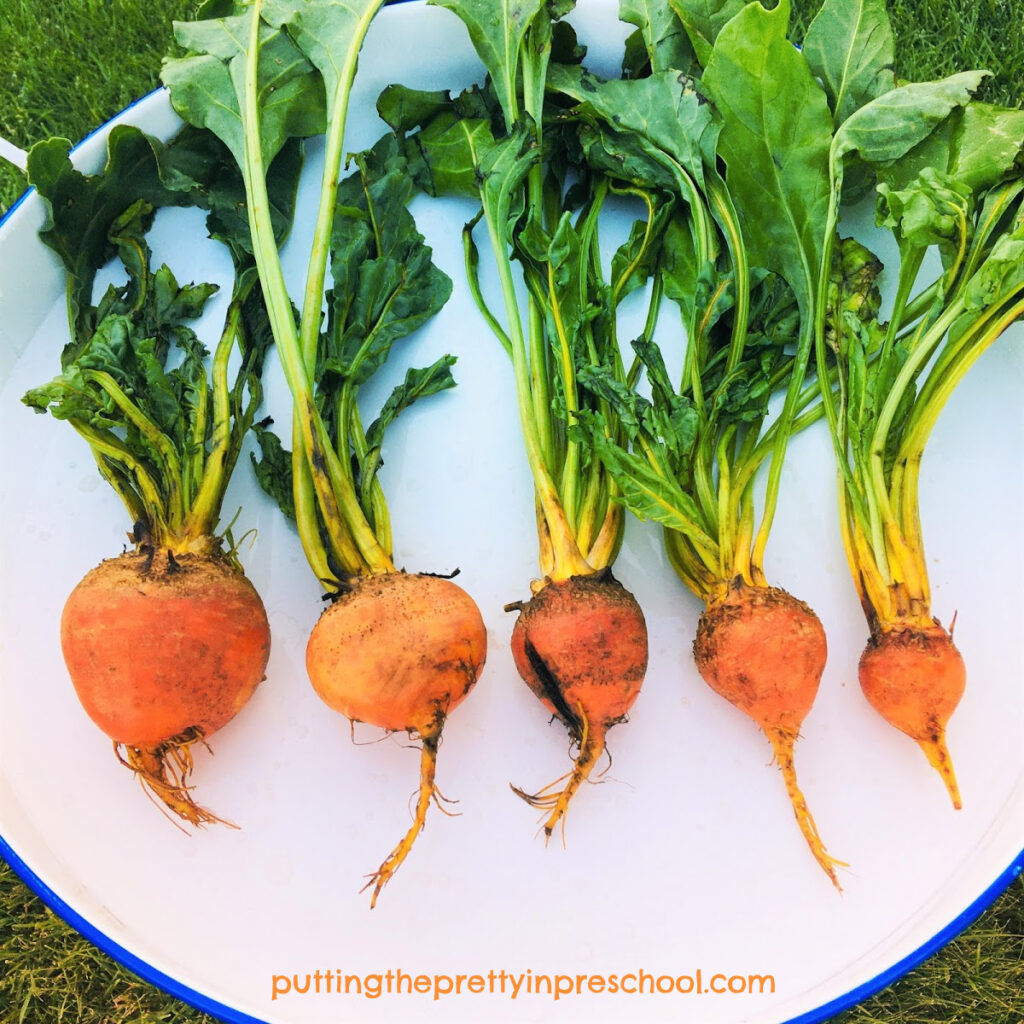 _______
Growing Beet Greens
After removing the greens, set two beets upright in a small, clear bowl of water. In the following days, observe the earthy vegetables with your early learner. You will be amazed to see glossy new beet leaves growing, and a tangle of roots!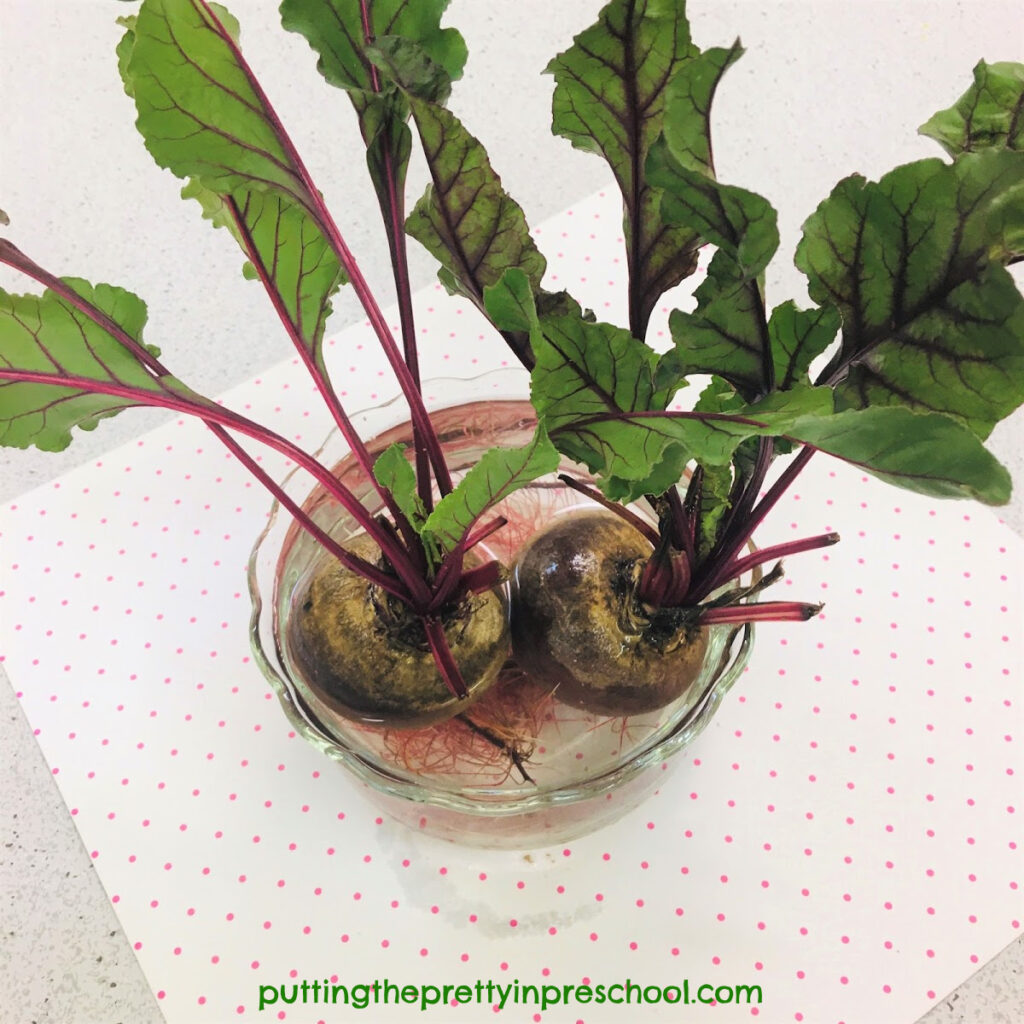 _______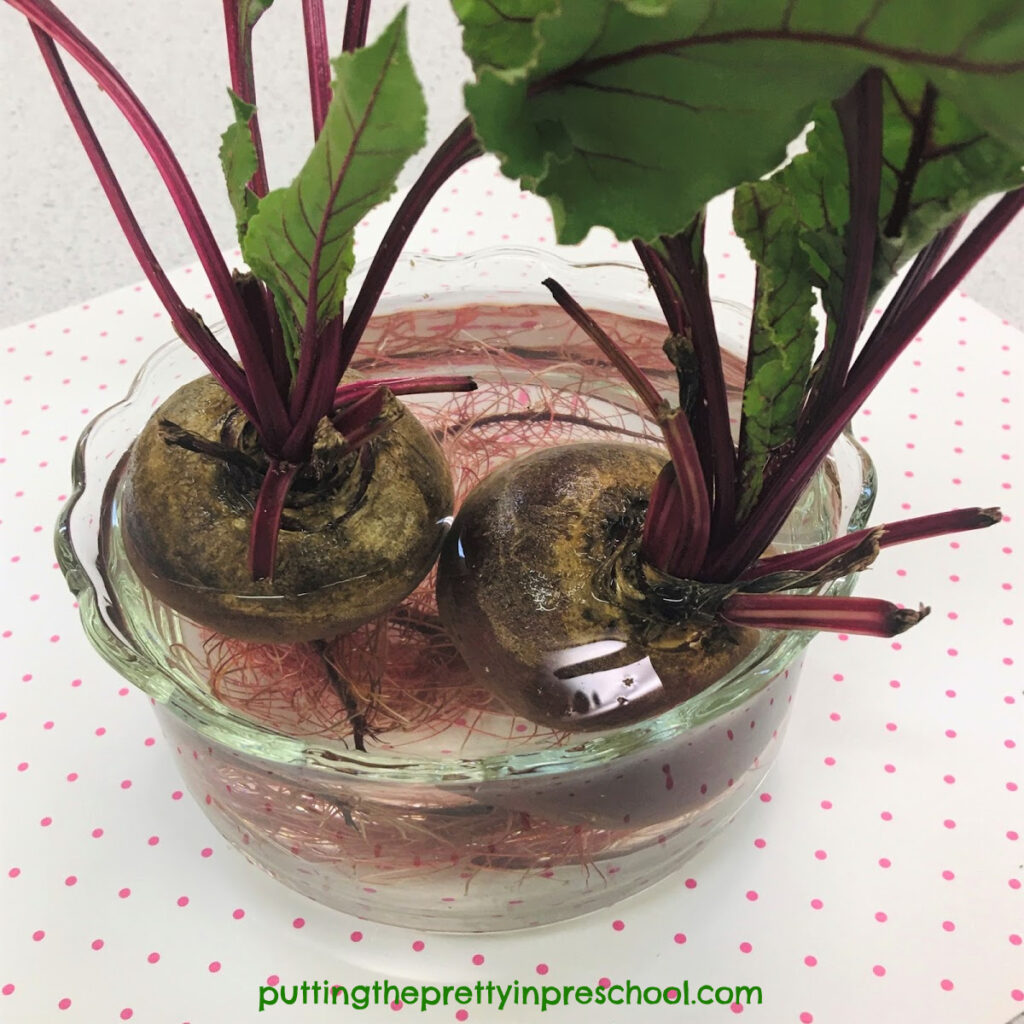 _______
Related: Carrot Theme Activities
_______
Beet Recipes
Beets are filled with nutrients such as vitamin C, iron, manganese, folate, and potassium. They are a source of fibre and contain antioxidants that are especially good for the eyes. And… the greens are equally nutritious. After your little one participates in beet science and sensory activities, try the following recipes:
Cooking is science too!
_______
_______
You may also like: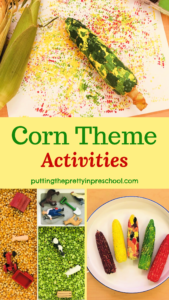 _______
_______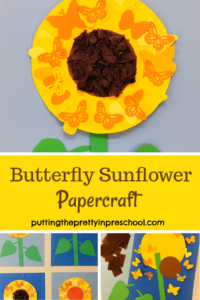 _______
Don't forget to share this post on Pinterest or your favorite social media channel. Sharing is caring!
_______
© Annette Kaminsky November 22, 2020
_______
Follow me on social media for more ideas: