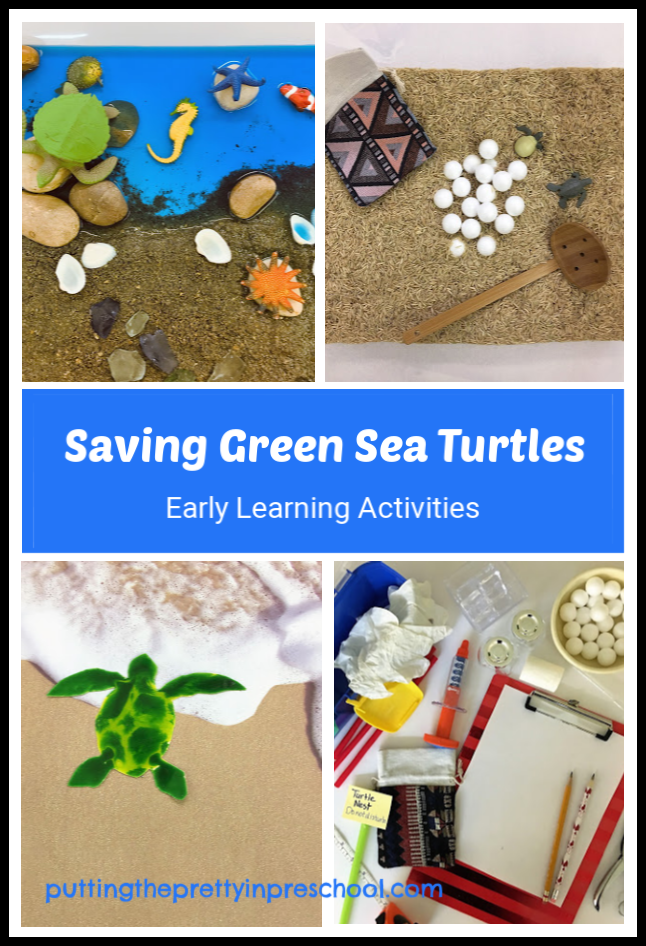 ---
One in a thousand baby green sea turtles lives to become an adult. Sea turtles face many challenges in trying to survive. Here's how they get their start in life.
At night, baby green sea turtles scurry to the ocean from the deep hole they dig out of. They hatch from eggs deposited by their mother (also at night) on a sandy beach above the high tide line. The small, white eggs are buried in a blanket of sand to keep them warm and hide them from predators. The eggs are left alone to incubate for 50 -70 days.
The temperature of the nest determines the sex of the turtles. Warmer eggs become males; cooler eggs become females. Both males and females can dig out of the same nest, because the temperature can vary in different parts of it.
The hatchlings hurry to the ocean in the dark when it is less likely that they will be eaten by crabs or shore birds like gulls or herons. Most babies do not make it to the ocean. Even if they safely make it to the water, they could be eaten by birds hovering above the waves or predatory fish lingering close to shore.
[Read more…]

about Saving Green Sea Turtles