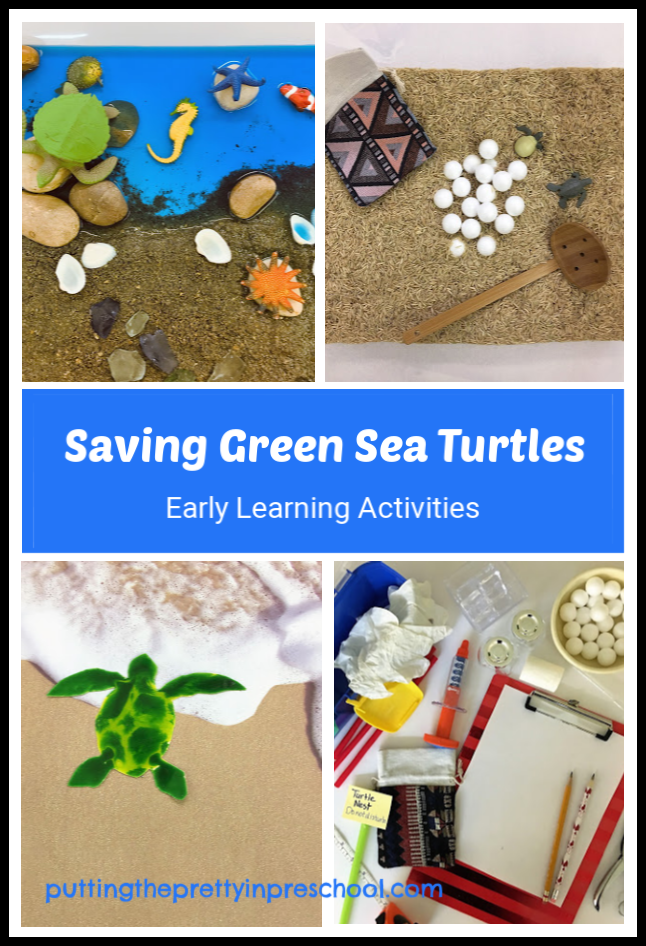 ---
One in a thousand baby green sea turtles lives to become an adult. Sea turtles face many challenges in trying to survive. Here's how they get their start in life.
At night, baby green sea turtles scurry to the ocean from the deep hole they dig out of. They hatch from eggs deposited by their mother (also at night) on a sandy beach above the high tide line. The small, white eggs are buried in a blanket of sand to keep them warm and hide them from predators. The eggs are left alone to incubate for 50 -70 days.
The temperature of the nest determines the sex of the turtles. Warmer eggs become males; cooler eggs become females. Both males and females can dig out of the same nest, because the temperature can vary in different parts of it.
The hatchlings hurry to the ocean in the dark when it is less likely that they will be eaten by crabs or shore birds like gulls or herons. Most babies do not make it to the ocean. Even if they safely make it to the water, they could be eaten by birds hovering above the waves or predatory fish lingering close to shore.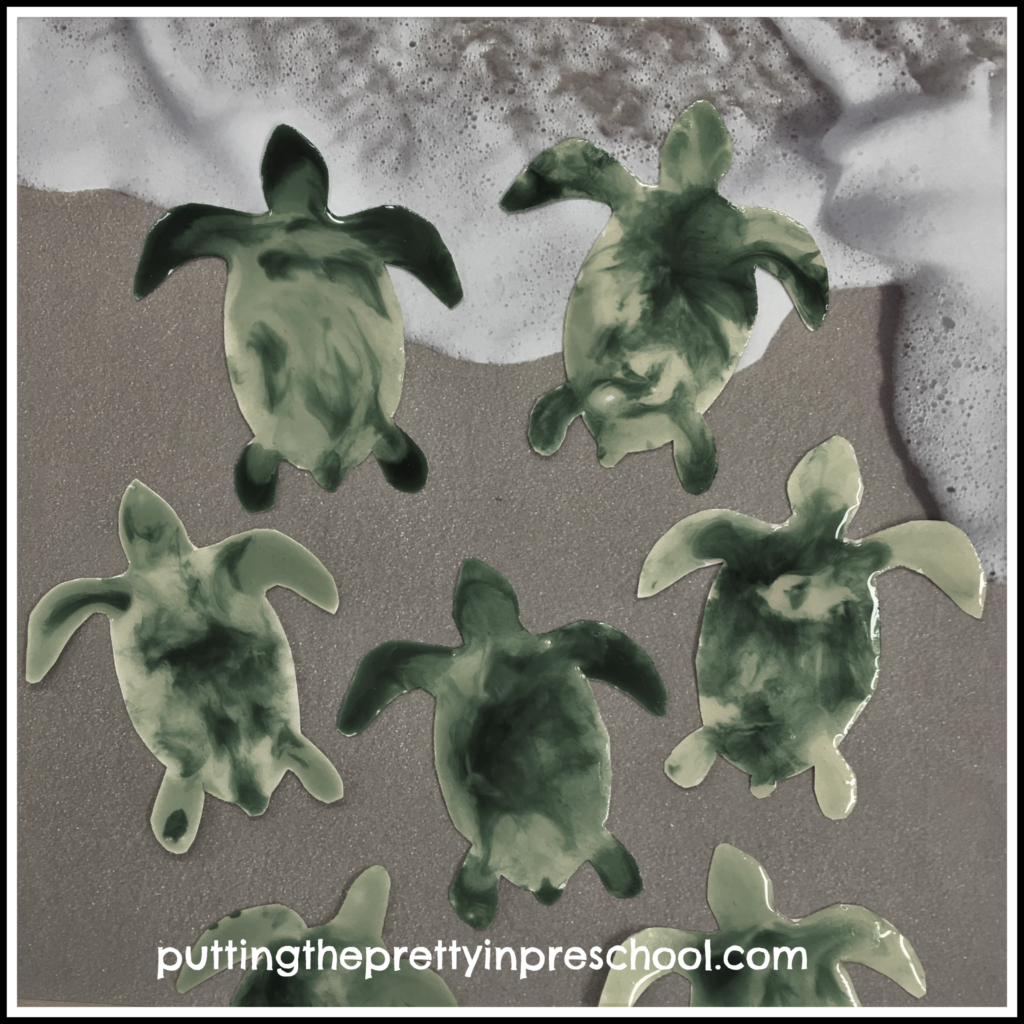 ---
Green Sea Turtle Life Stages
Young green sea turtles spend the first three to five years of their lives in deeper waters. They are carnivores, eating fish eggs, molluscs, jellyfish, worms, sponges, algae, crustaceans and small invertebrates.
Adults green sea turtles spend most of their time in shallow coastal waters with lush seagrass beds. They are herbivores, relying on food such as sea grasses and algae. Adults are at home in coral reefs, salt marshes and near shore grass beds. In these habitats they have lots of food and protection from predators and rough ocean waves.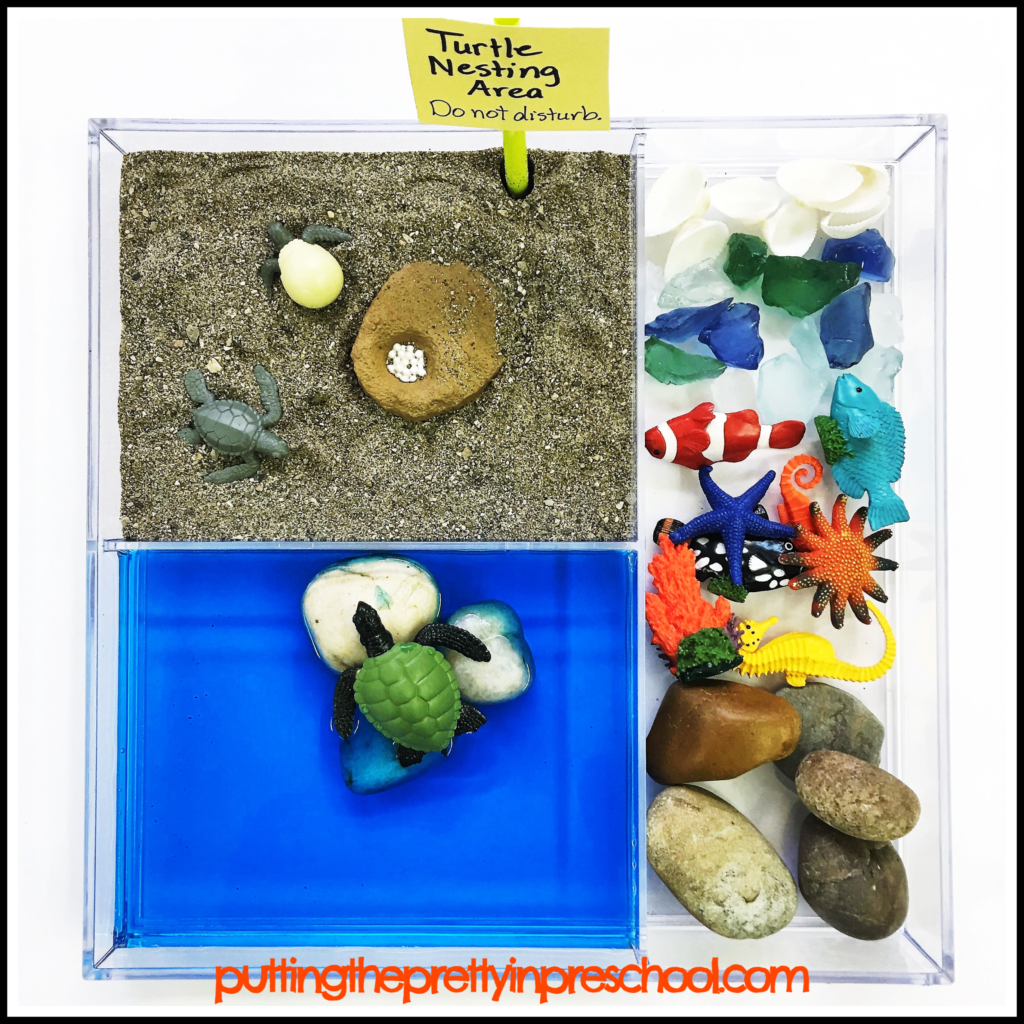 ---
Conservation of Green Sea Turtles
Green sea turtles are endangered. They face a high risk of extinction in the wild. The turtles are protected by law in most countries. Many countries also protect their nesting areas.
Some threats green sea turtles face:
Loss of nesting areas due to real estate development in coastal areas.
Poaching: There is illegal trade of eggs, meat, and shells. The skin is used for shoes, belts, and bags. The meat is used to make exotic dishes like turtle soup. Turtle oil is used for cosmetics.
Plastic and other marine debris
---
Help Keep Green Sea Turtles Alive
We can help green sea turtles stay alive! We can:
read books about green sea turtles and how to help them survive.
limit the use of plastic and recycle the plastic we use.
buy sustainably harvested, ocean-friendly seafood.
support organizations that help protect green sea turtles and their habitats.
share social media posts about sea turtles and efforts to protect them.
---
People who live close to a sea turtle nesting area can:
join a beach clean up.
volunteer for a turtle watch night shift.
turn off porch lights at night.
refrain from using flashlights or making bonfires during nesting season.
Porch lights, flashlights, and bonfires disorient hatchlings. They can head away from the ocean instead of towards it.
---
Green Sea Turtle Activities
Green Sea Turtle Small World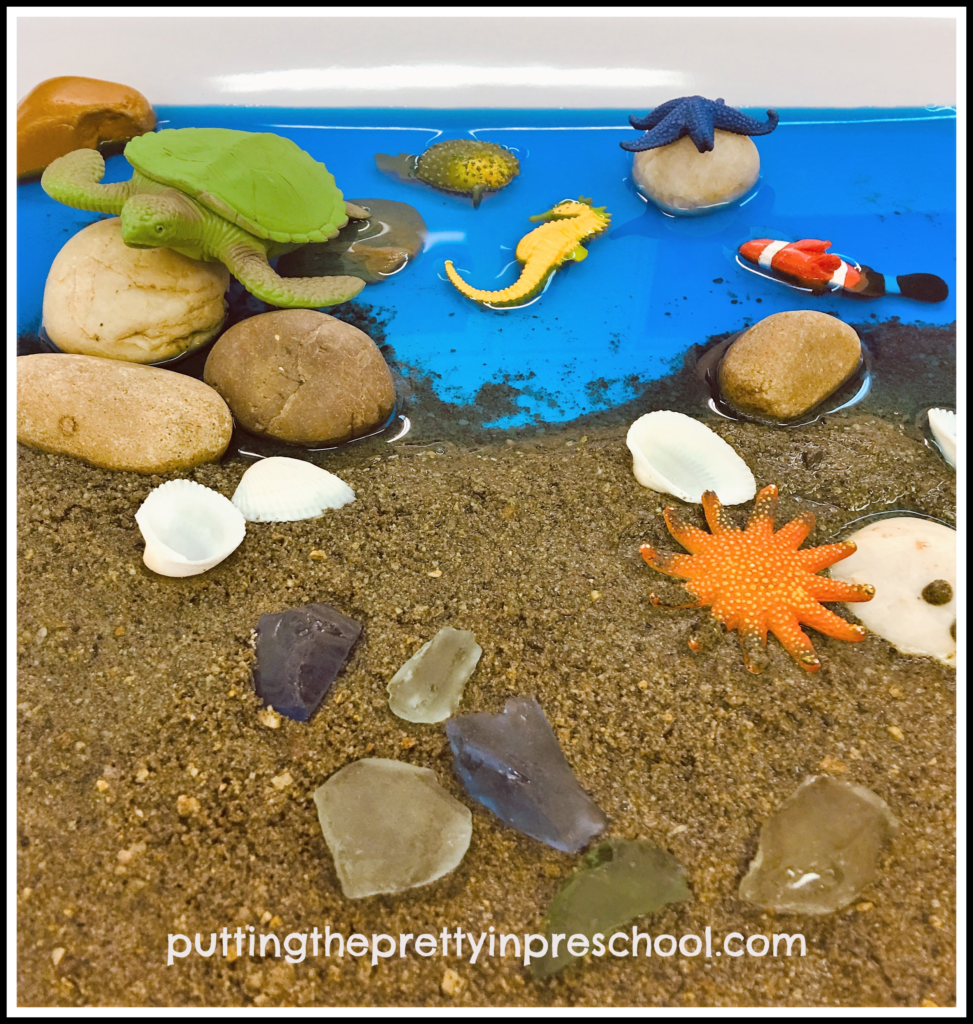 ---
[Read more…]

about Saving Green Sea Turtles