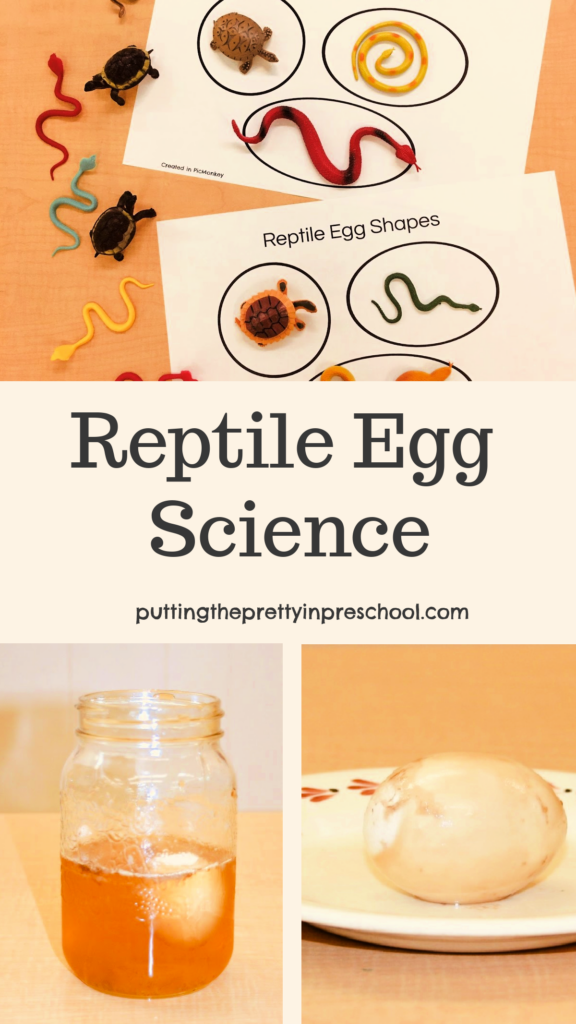 ---
Animal eggs come in different colors, shapes, sizes, and shell textures. Bird eggs feel hard. Snakes and many turtles lay soft-shelled eggs with a rubbery feel. Snake eggs are usually oval; turtle eggs are round to slightly oblong.
---
Make A Reptile Egg
Here's an easy to do Science experiment to transform an unshelled, boiled egg into a rubbery reptile egg! It's perfect for the classroom or to do with your children at home.

---
Supplies Needed: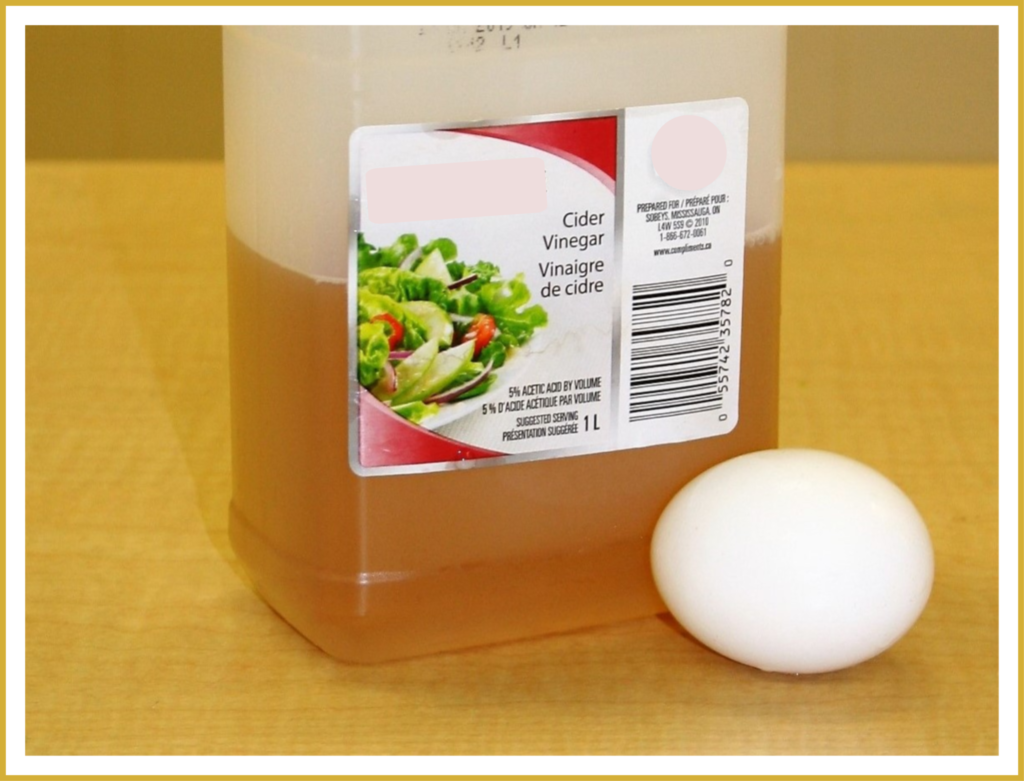 ---
One unshelled, boiled egg
1 ½ cups / 375 ml cups of cider vinegar
Clear 2 cup / 500 ml jar
Tablespoon
Dessert plate
---
Boil the egg and let it cool. Ask children to describe the color and feel the hardness of the egg.
Place the unshelled, boiled egg in a jar of cider vinegar. Discuss the color of the liquid…yellow, red, and orange are words children might use for the hue. I suggest the word amber.
Put the jar in the fridge.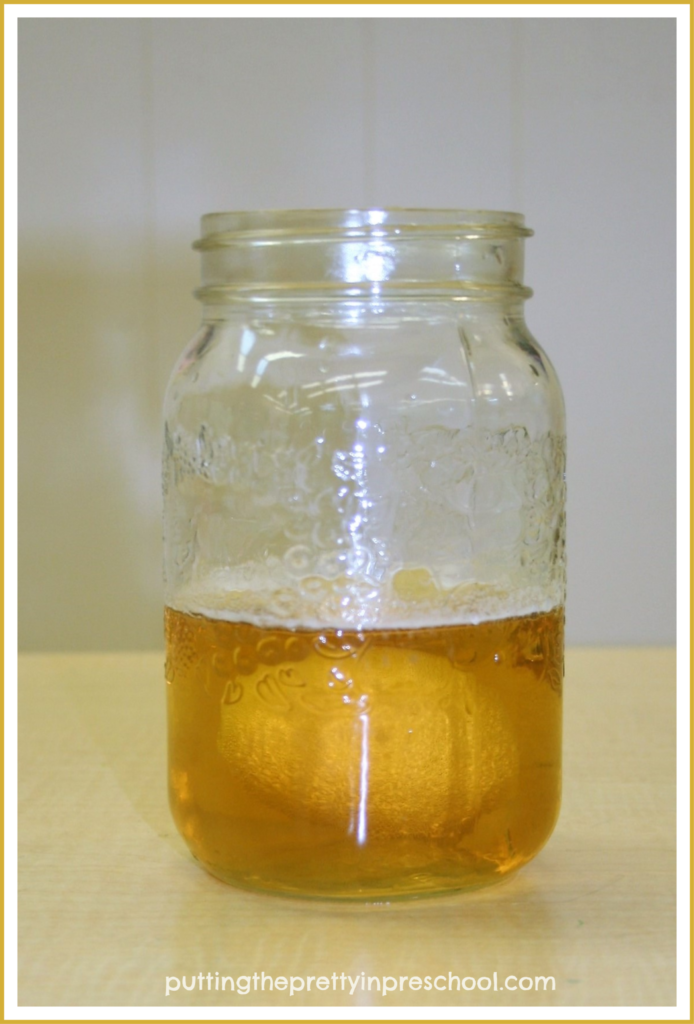 ---
[Read more…]

about Reptile Egg Science