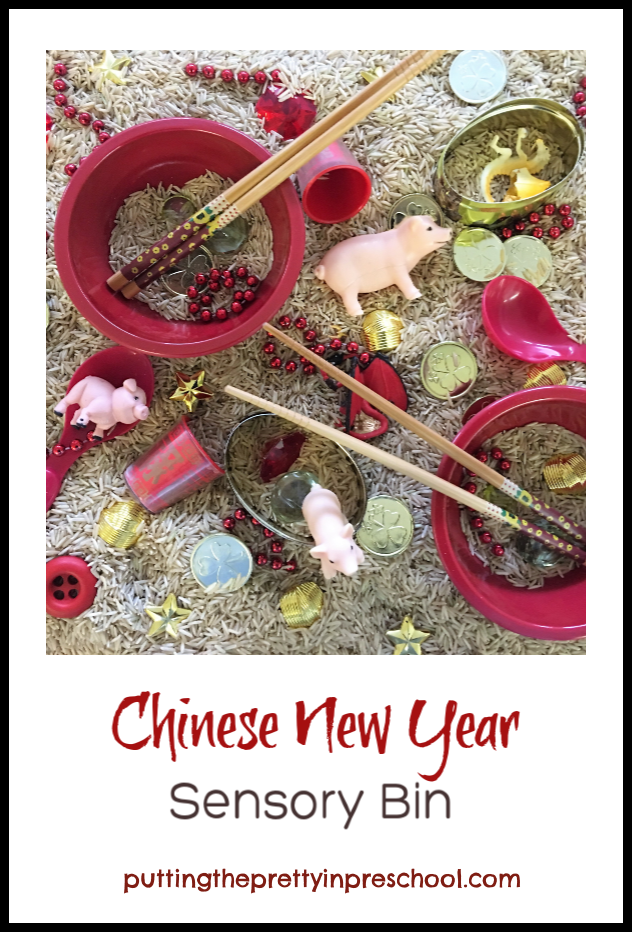 ---
The Chinese New Year officially begins on Tuesday, February 5, 2019, and it will be the Year of the Pig. The pig is the 12th and last zodiac animal. Some ancient storied explanations are:
The pig was the last to arrive at an important meeting because he slept in.
A wolf destroyed the pig's house so he had to rebuild it before he could get to the meeting.
The pig stopped to enjoy a feast while taking part in a race. He resumed the race but not surprisingly came in last.
Being pretty pudgy, the pig moved the slowest in the race.
[Read more…]

about Chinese New Year Sensory Bin