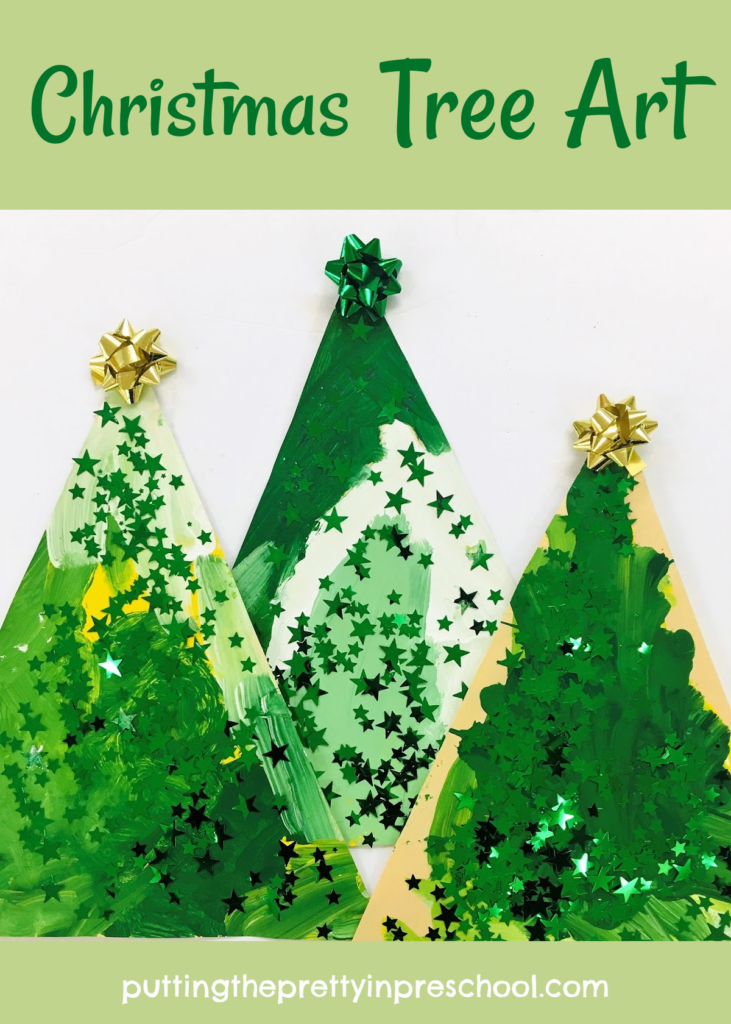 ---
This Christmas tree art is quick to set up and simple to do. And it gives early learners a chance to explore color shades and brightness.
---
Supplies to Collect
green, yellow and white tempera paint
12-inch x 18-inch sturdy paper
paint palettes
paintbrushes
paper towel squares
metallic green star confetti
gold and green Christmas gift bows
---
Making The Christmas Tree Art
Cut long, narrow triangles from large sheets of sturdy paper. Shown below is manila paper.
Pour dark green, medium green, yellow, and white tempera paint into artist palettes. This color scheme works well when children keep the colors separate or do a lot of blending.
Invite your early learners to paint a triangle. They will embrace painting a unique shape.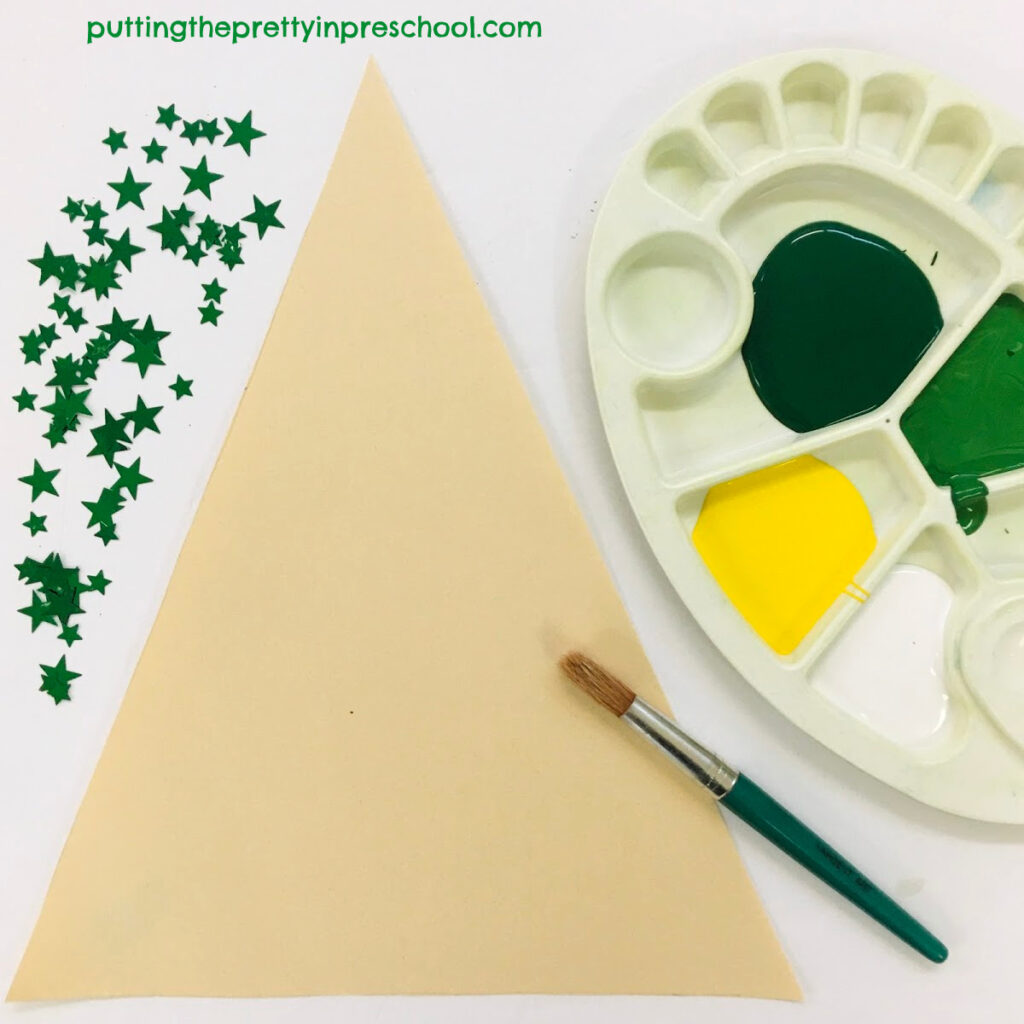 ---
A paper towel works well to dab excess paint from the brush before switching to a new color. This is a helpful tip from Patty Palmer's book "Draw, Paint, Sparkle."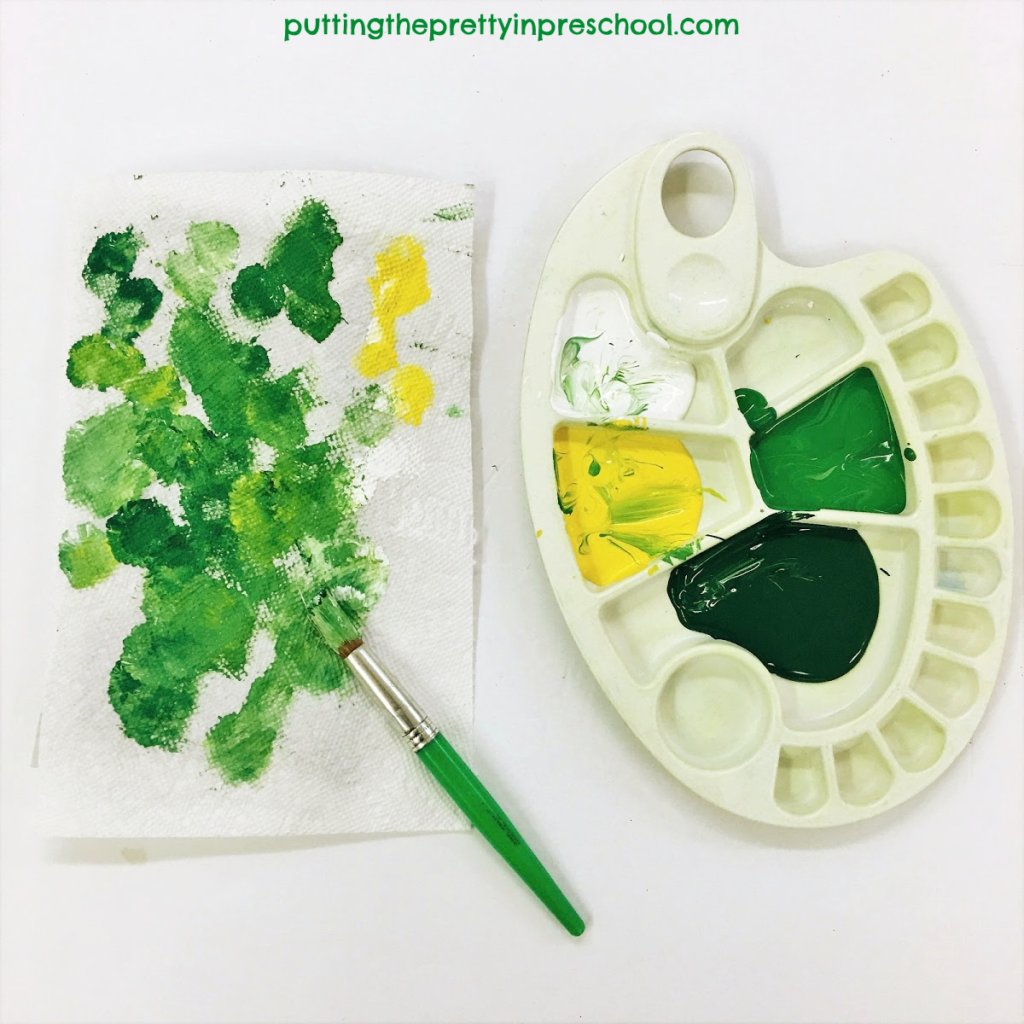 ---
Next, have your little charges sprinkle on metallic stars while the paint is still wet. They will loooove doing this too!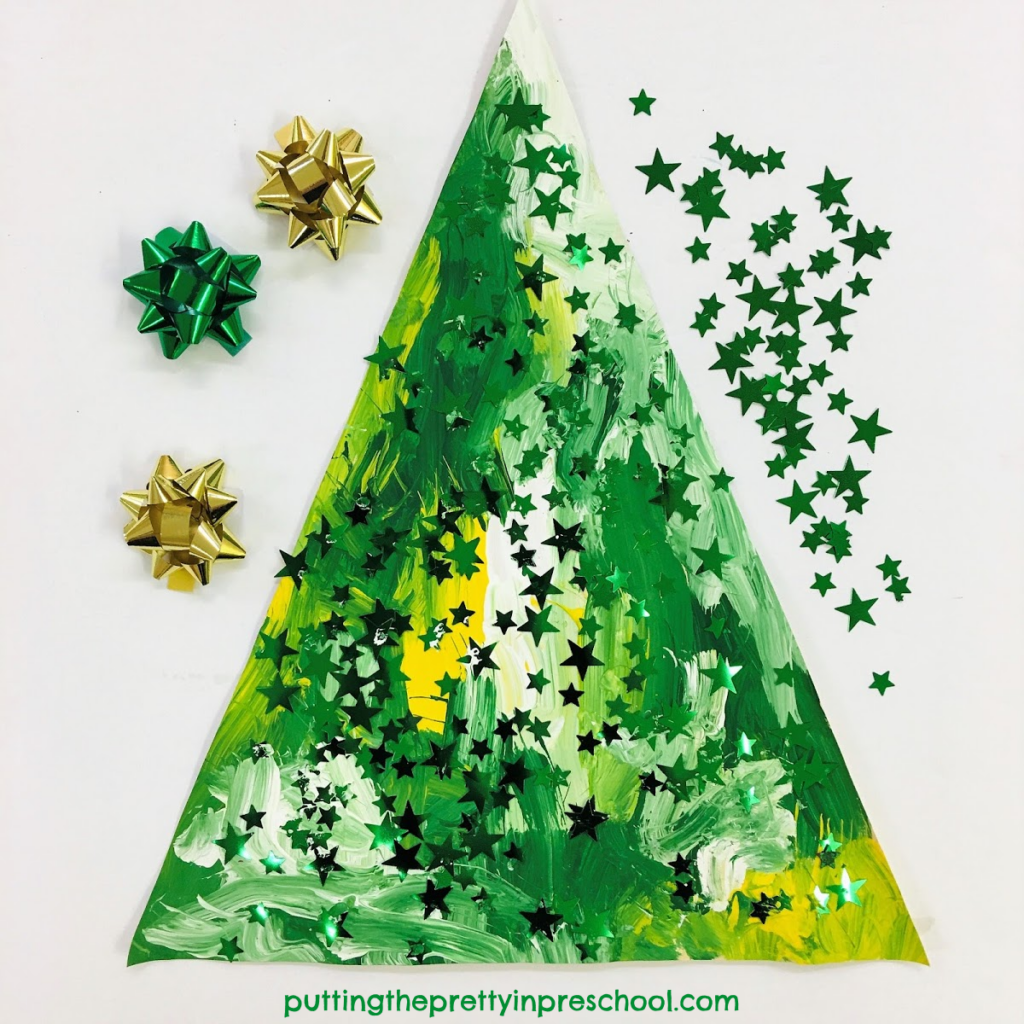 ---
[Read more…]

about Christmas Tree Art