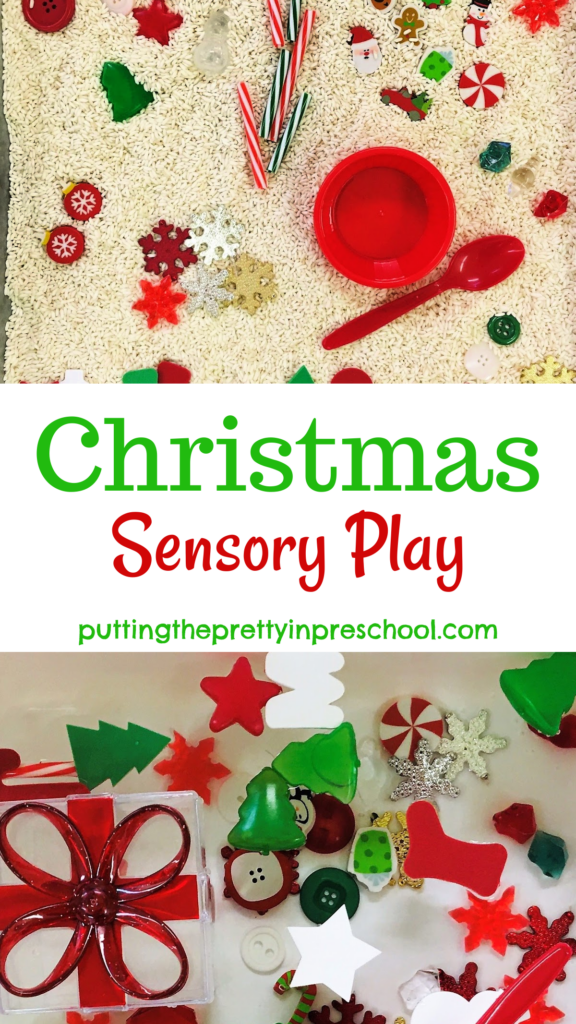 _______
With a host of seasonal loose parts available to purchase in the fall, Christmas sensory play experiences are easy and economical to put together. These two festive tubs are sure to delight your little learners.
_______
Christmas Rice Sensory Tray
Glutinous rice is the base for this tray. The word glutinous means glue-like; the rice does not contain gluten. The grains are super white, showcasing the loose parts in the tray. But any kind of rice would work well.
_______
Pour a layer of rice into a tray or plastic tub. Add loose parts from the list below, or substitute accessories you have available. Invite your early learners to explore the tray.
Loose parts:
red, green, and white buttons
ice cube stars, snowmen, and trees
acrylic gem snowflakes and lights
metallic snowflakes
foam Christmas shapes and alphabet letters
candy-striped straws
red bowl and spoon
_______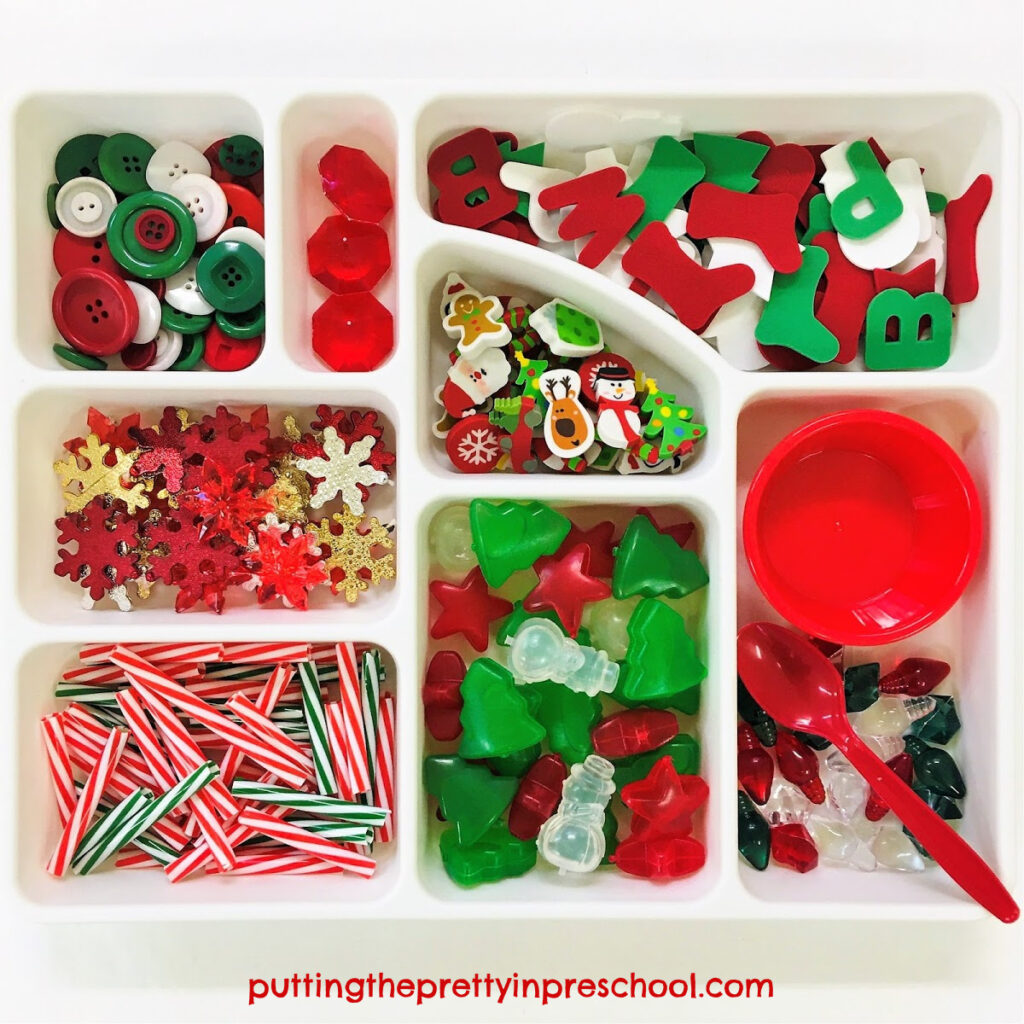 _______
Additional containers for pouring and filling could be included.
_______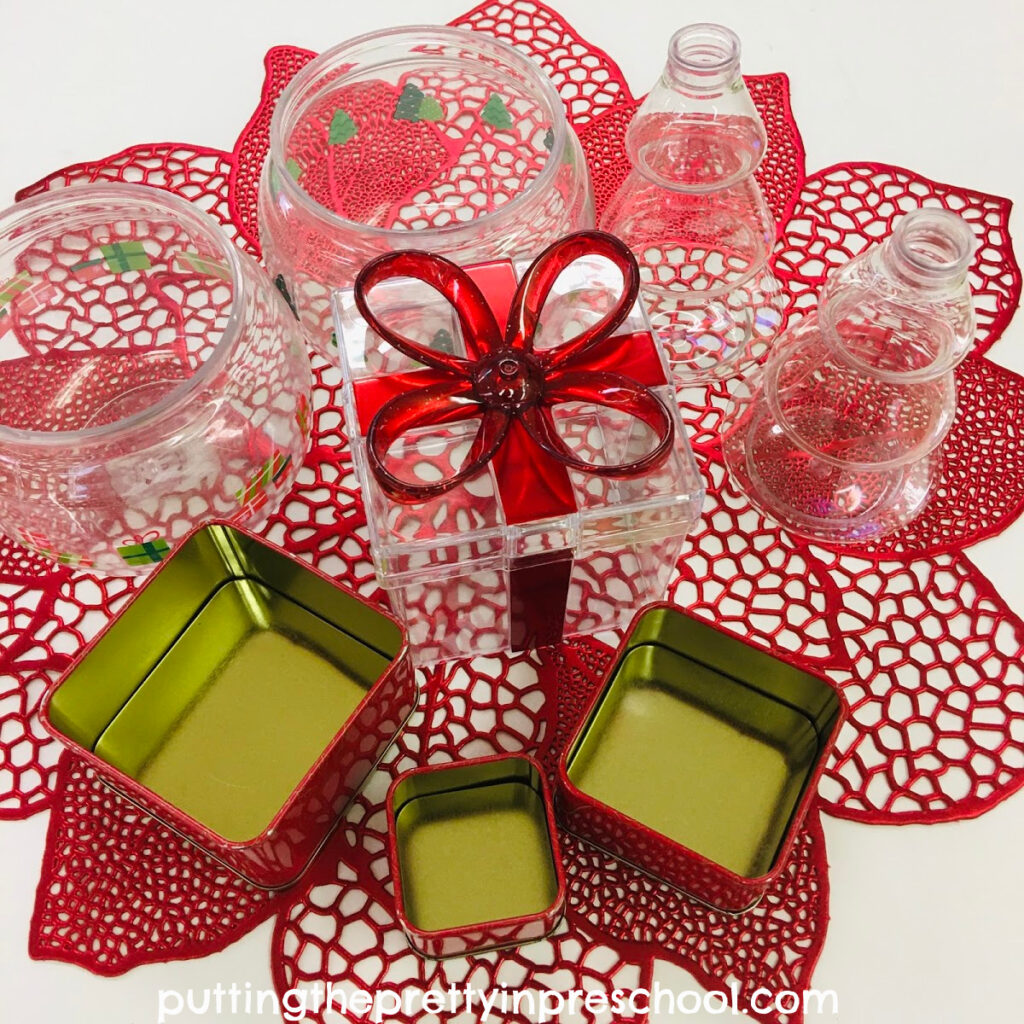 _______
Related: Llama Llama Holiday Drama Sensory Bin
_______
Christmas Water Sensory Tub
Pour a few liters of lukewarm water into a plastic tub. Drop in accessories from the list above or pick from your own stash of loose parts. Adding just a few Christmas-themed loose parts will set the stage for enjoyable learning through play.
A clear plastic present is a highlight of the sensory tub below.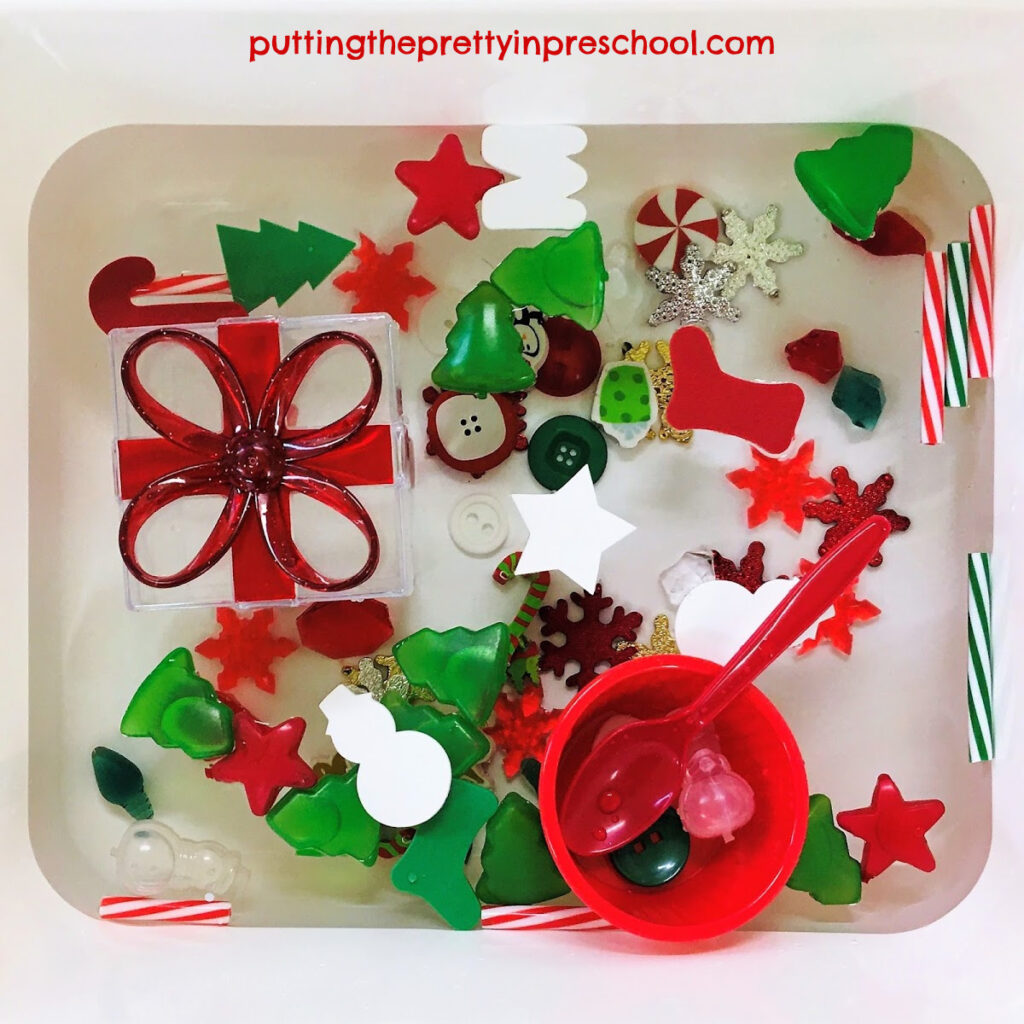 _______
Christmas erasers are bound to be a hit!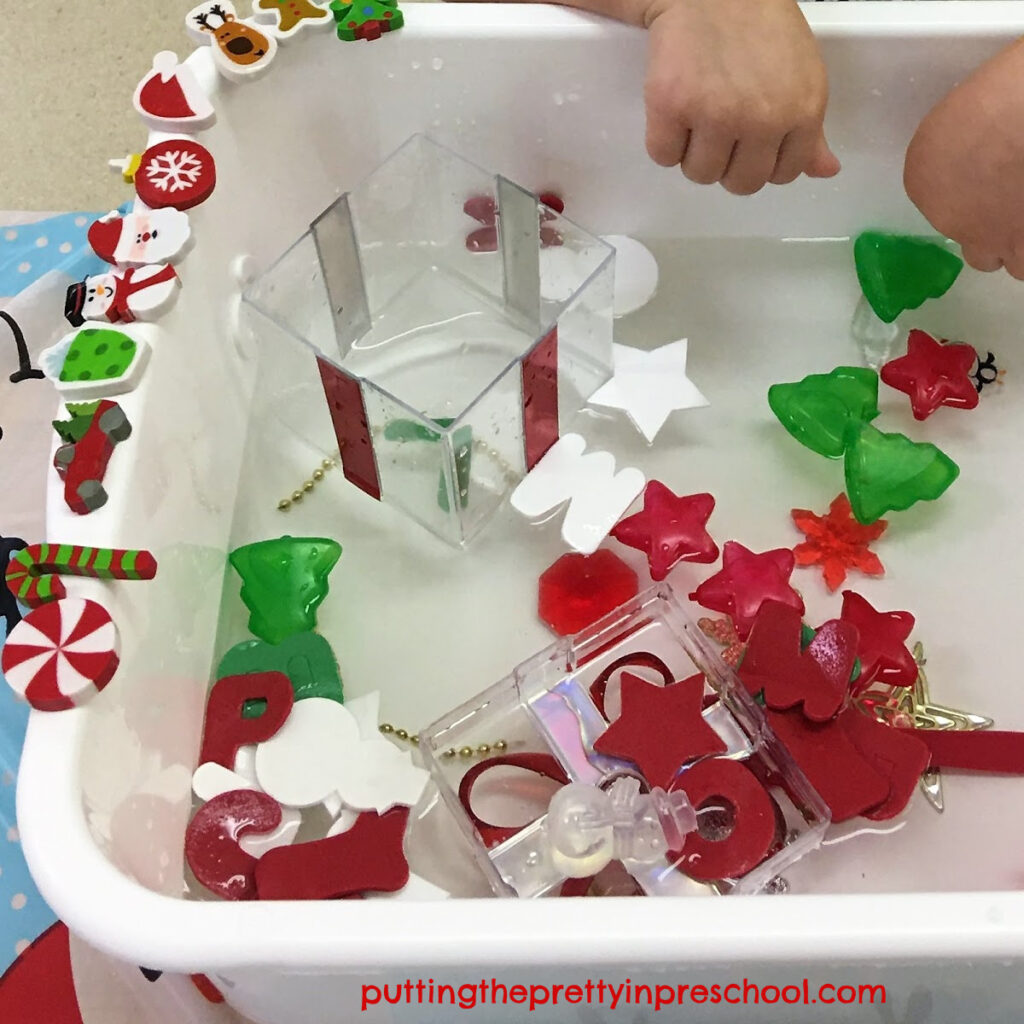 _______
Learning Through Play Possibilities
Rich learning takes place when children participate in these Christmas sensory play invitations. Some learning possibilities are:
sorting green and red shapes (math – set making; language – color recognition)
counting shapes (math – counting)
comparing shapes to those of others (language development; paying attention to detail)
filling and emptying the plastic present (math/language – empty/full)
noticing how the foam shapes stick to the sides of the present (science)
recognizing letters of the alphabet (language -letter recognition)
_______
[Read more…]

about Christmas Sensory Play