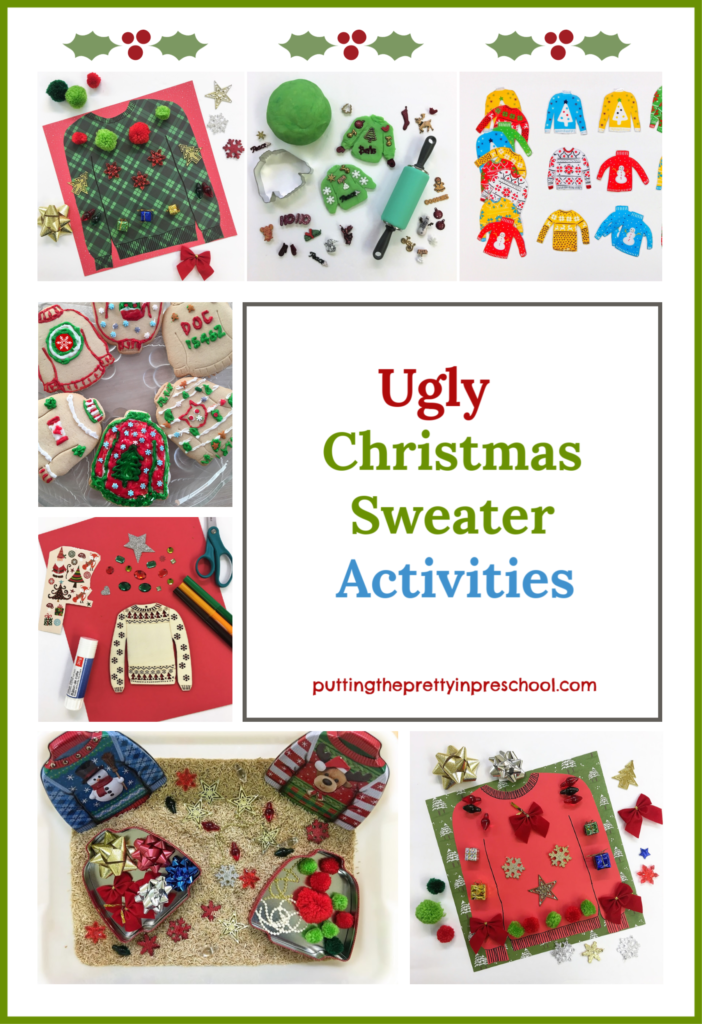 _______
The Ugly Christmas Sweater trend has resurfaced, and for a few years I couldn't figure it out. Having a passion for fashion, I didn't understand why anyone would want to wear a tacky sweater. Until…I read that people host Ugly Christmas Sweater Parties, often to raise funds for charity. Then I saw purpose and humor in them.
Aside from wearing an ugly Christmas sweater, the trend shines in some easy to introduce early learning activities the whole family can participate in.
_______
Ugly Christmas Sweater Sensory Bin
This rice bin includes
Christmas sweater tins
metallic and gem snowflakes
metallic and gem stars
gem light bulbs
bead garland strands
bows
pom poms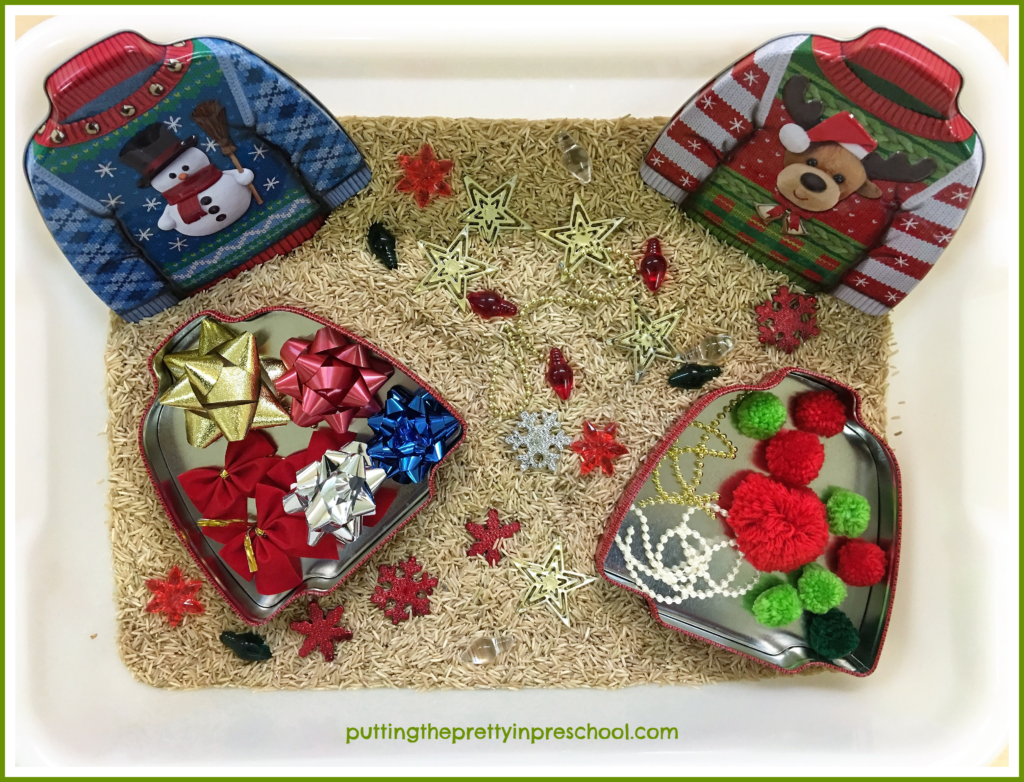 _______
Invitation To Decorate An Ugly Christmas Sweater
Craft sweaters from large pieces of paper and glue them to 12 by 12-inch squares of cardstock. Set out a tray with Christmas decorations and supplies for children to decorate the sweaters with.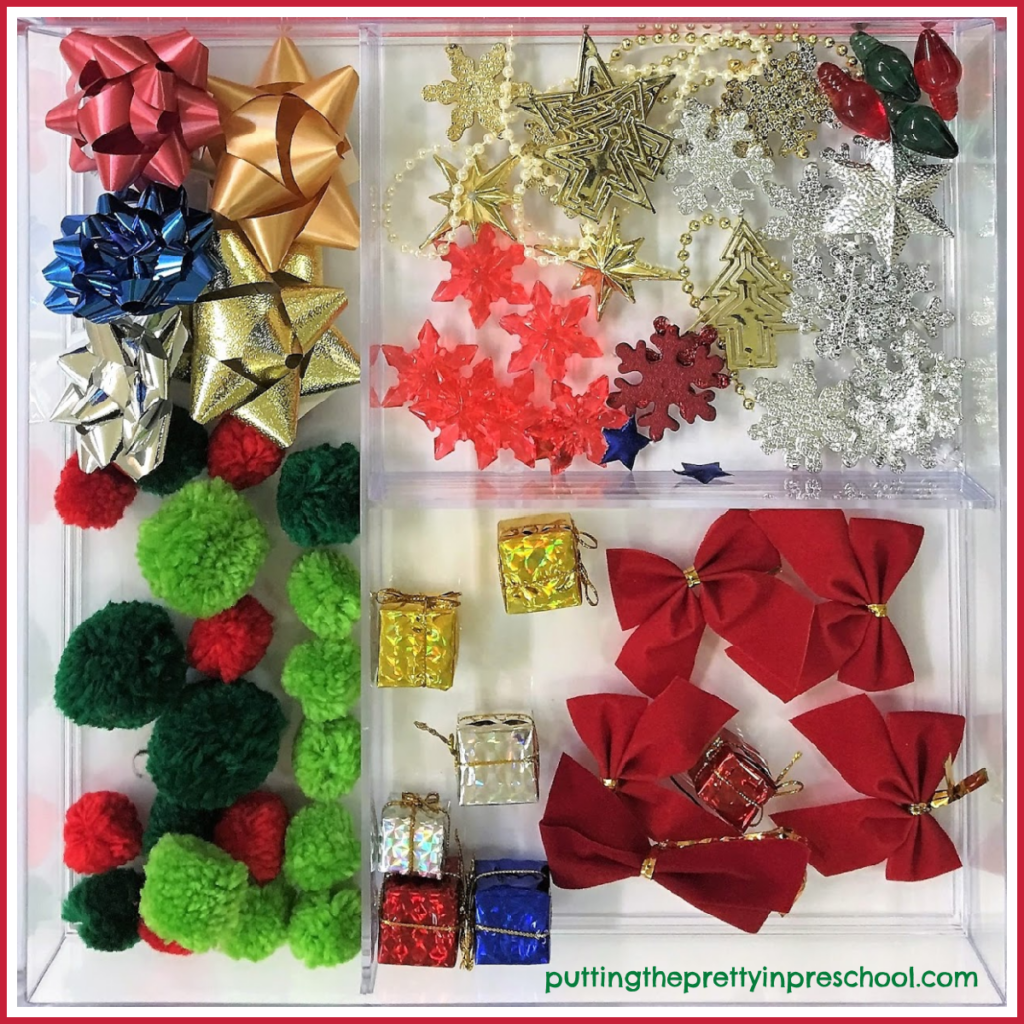 _______
The tray includes
bows
pom poms
miniature presents
bead garland strands
gem light bulbs
fabric stars
metallic stars and snowflakes
miniature Christmas trees
_______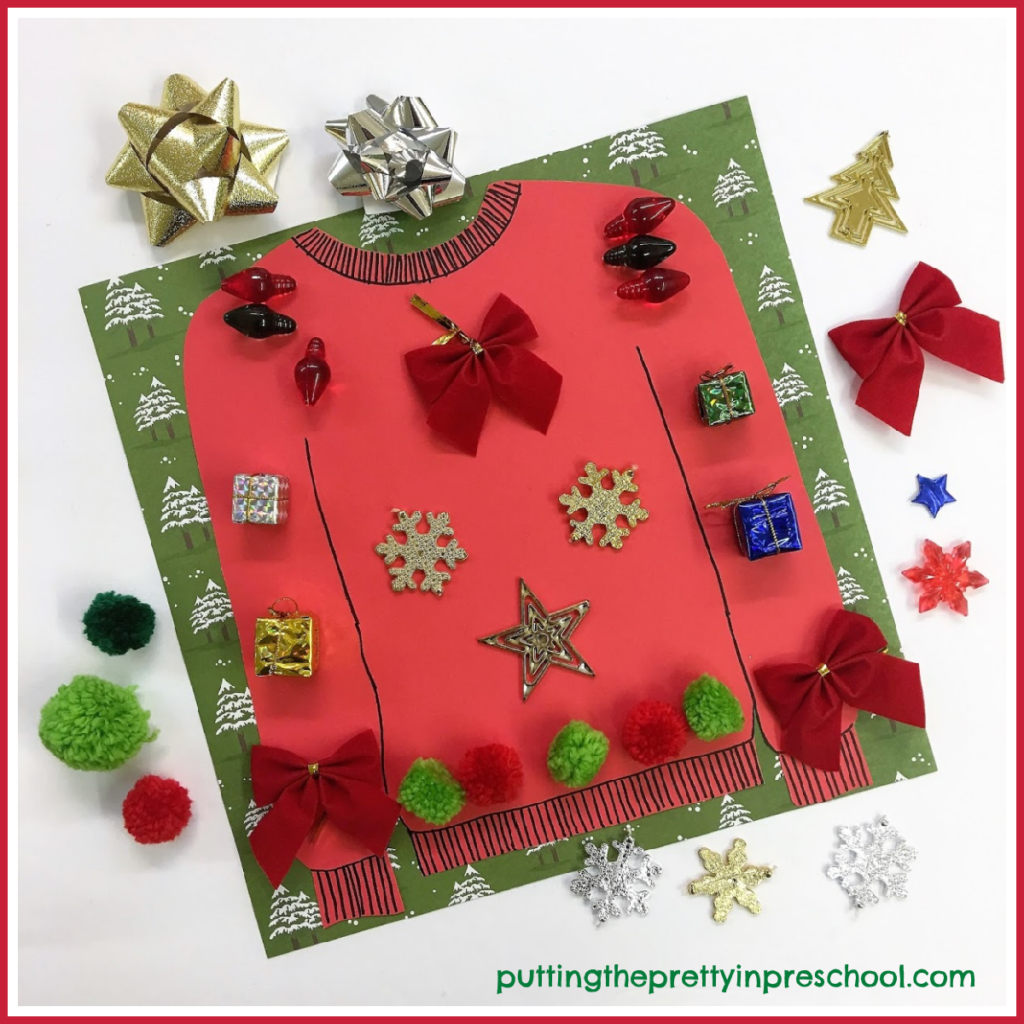 _______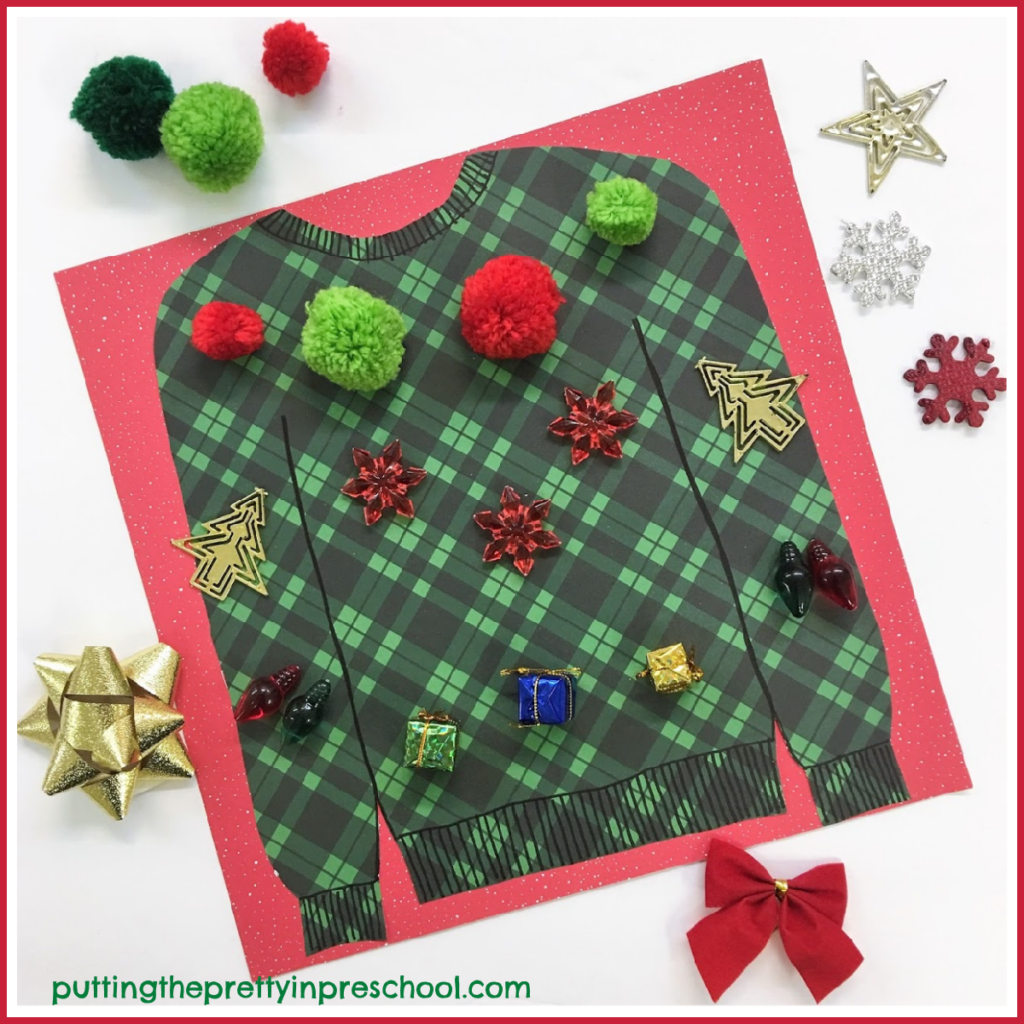 _______
This can be a reusable activity, or pieces can be glued on the sweaters for art to display.
_______
Sweater Cookie Baking And Decorating
Bake your favorite butter cookie recipe using a sweater cookie cutter to shape the dough. Or purchase a kit with premade cookies and icing. The creativity shown in decorating the treats will draw smiles from everyone.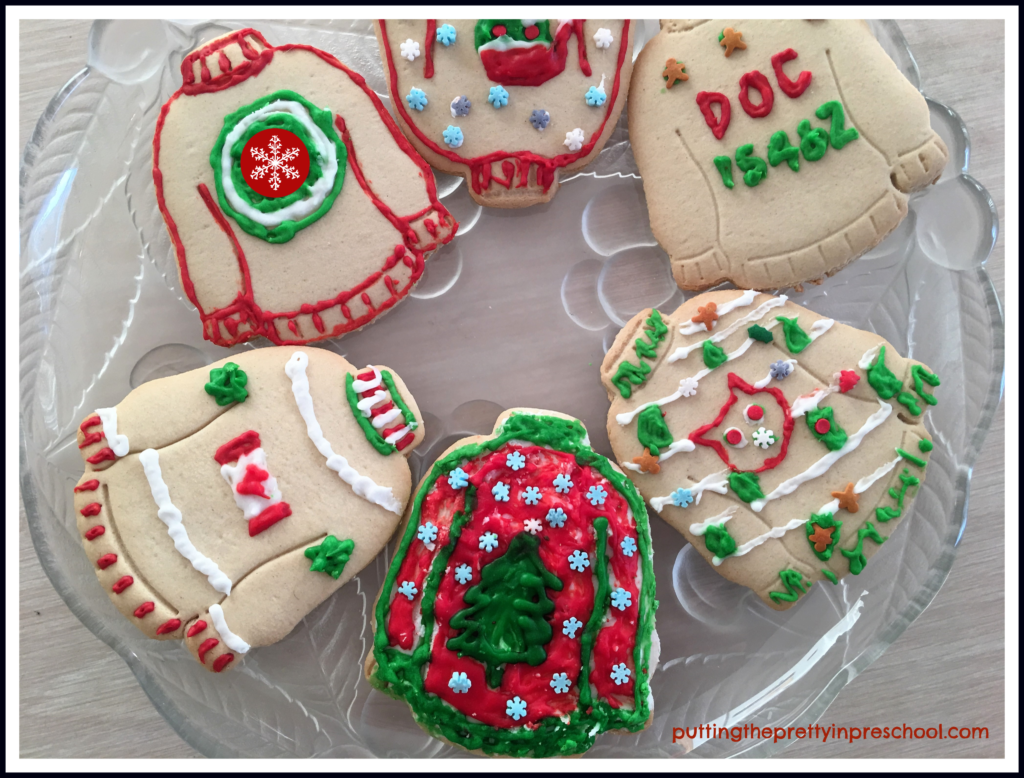 _______
Playdough Center
Set out playdough, a sweater cookie cutter, and items for embellishing. Mini Christmas buttons enhance the playdough creations below. Ribbon, gems, pom poms, beads, and sequins work well for this activity.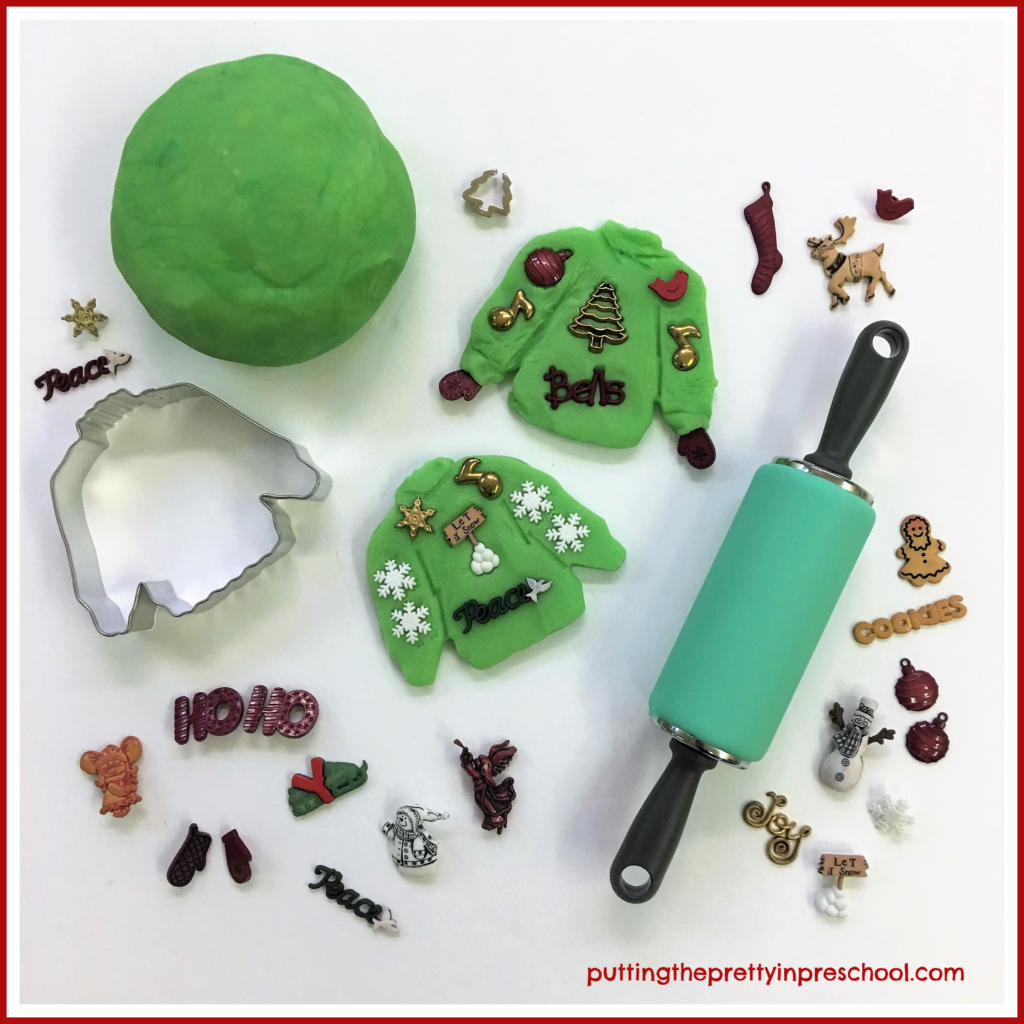 _______
Ugly Christmas Sweater Tracing And Decorating Center
A station with a sweater tracer felt pens, stickers, gems, colored paper, and other craft supplies allows children to design their own ugly Christmas sweater.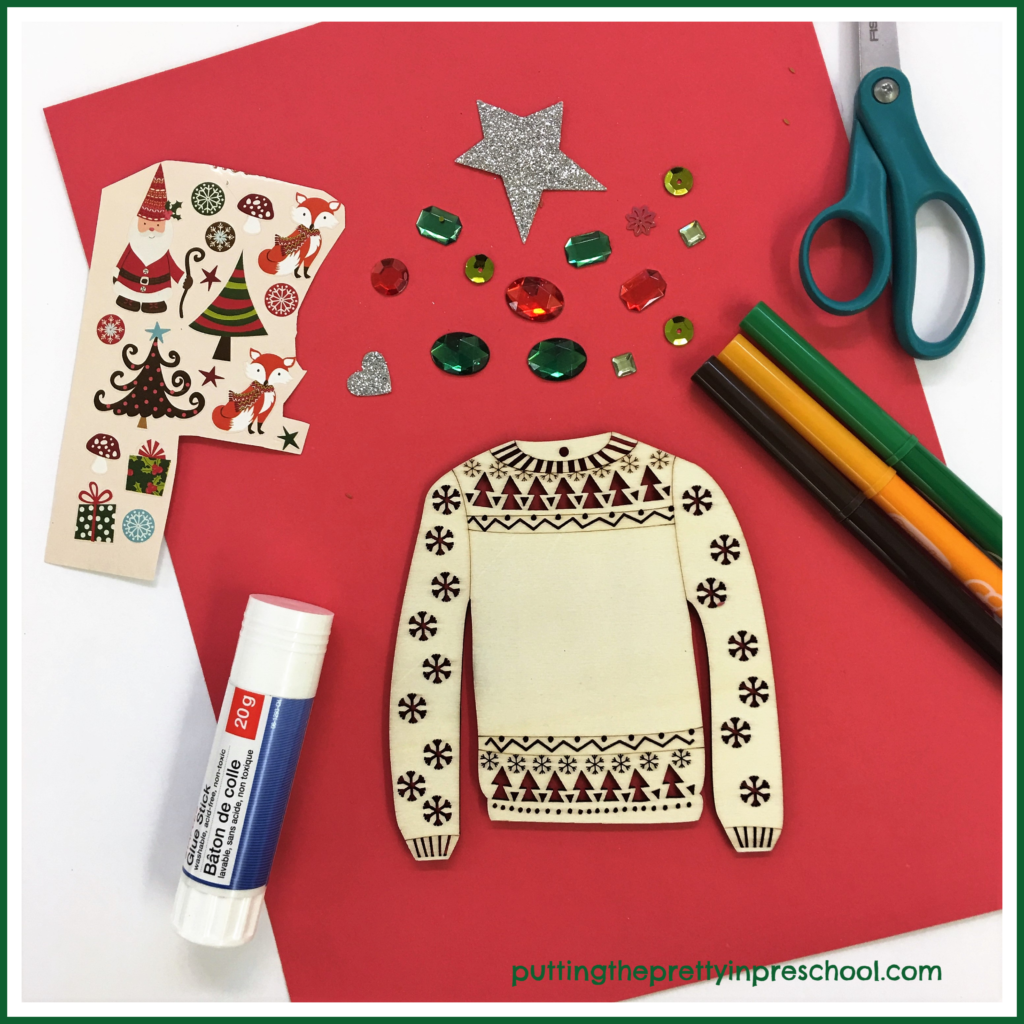 _______
Memory And Matching Games
A Christmas sweater placemat is perfect for matching or memory games.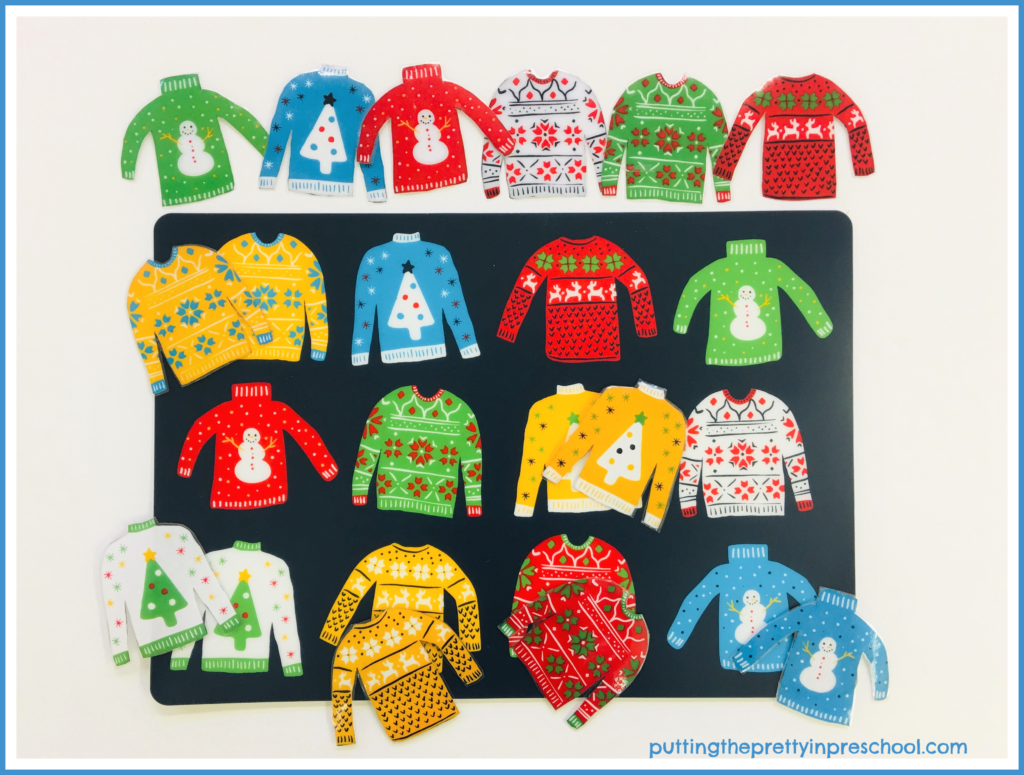 _______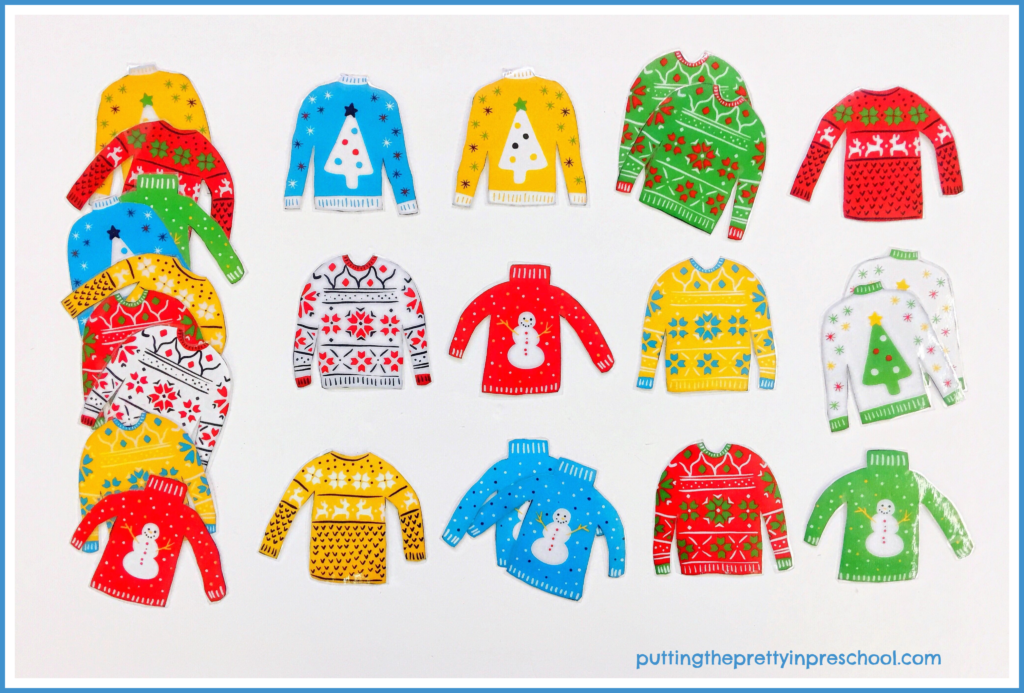 _______
Ugly Christmas Sweater Relay Race
Divide children into two teams. Have children on each team take turns running to a station with hats, scarves, and mittens. Children pick up a hat, scarf, or pair of mitts to wear "to keep warm", and run back to their team.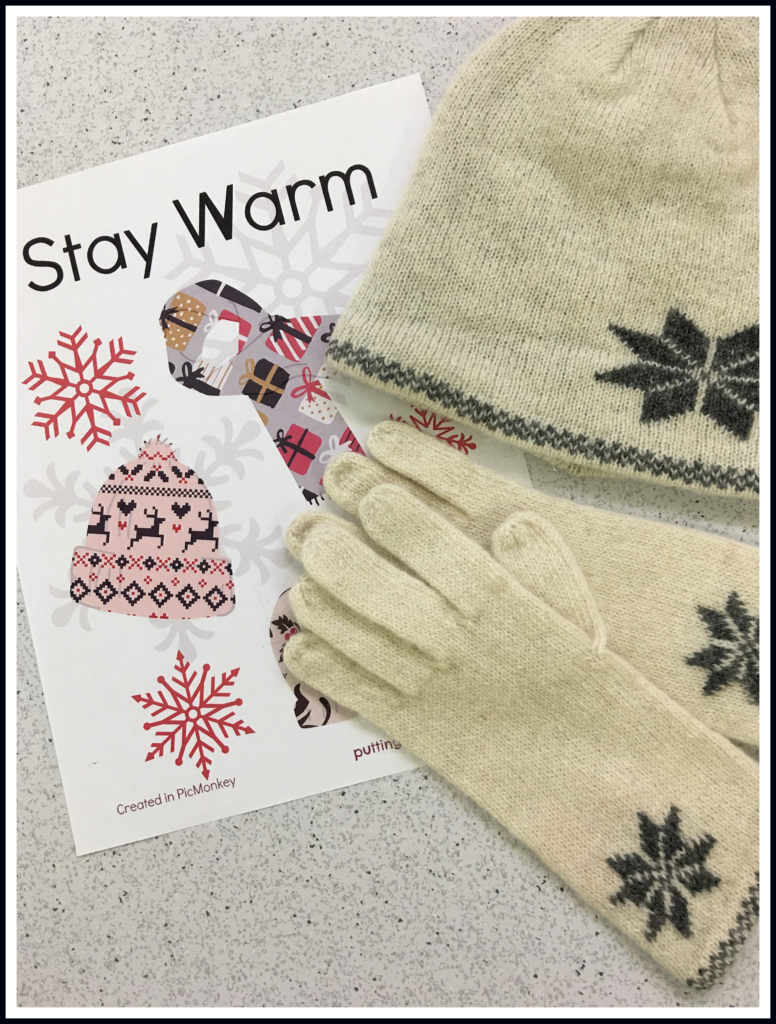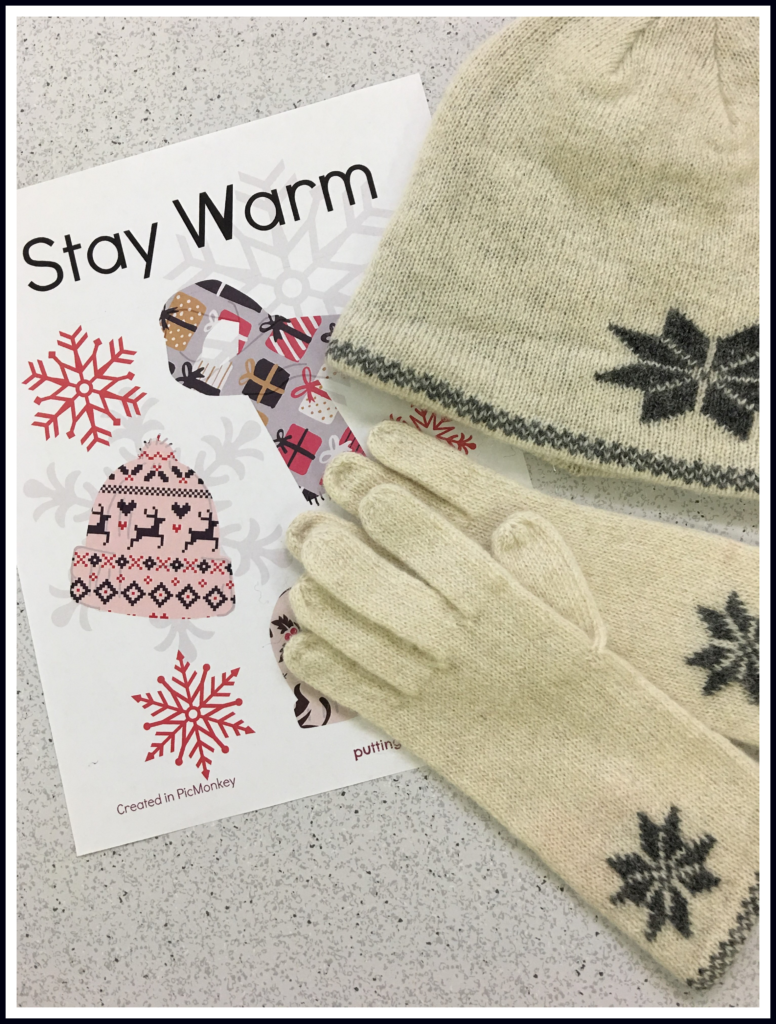 _______
More Activities
For more activities, view a post on child-friendly Ugly Christmas Sweater Party Games at thespruce.com.
_______
Ugly Christmas Sweater Trivia
1. Ugly Christmas sweaters became popular in the 1980s, and were sold under the name "Jingle Bell Sweaters." They made a showy statement when worn by television or movie comedic actors.
2. They rose in popularity in the early 2000s when people began having "Ugly Sweater Parties". Events are often held in support of charities.
3. The city of Vancouver, Canada claims to be the birthplace of the "Ugly Sweater Party." The first one was held in December 2002. An annual Ugly Christmas Sweater Party has been held at the Commodore Ballroom in this vibrant city every December since. It is a festive event for the Make A Wish Foundation Of Canada, a charity that grants wishes for children with life-threatening illnesses.
4. There are Ugly Sweater Runs. People run/walk a course that averages around five km long. At pit stops, they can get hot chocolate, coffee, a hat, mittens, etc. to help them stay warm and finish the race. Funds are raised from these walks for various charities.
5. A National Ugly Christmas Sweater Day, started in 2011, is celebrated on the third Friday of December. People can wear their ugly Christmas attire to work and school, and the day often has a festive, holiday feel.
_______

_______
Ugly Christmas Sweater Books
These two books are available online from booksellers and are lighthearted reads with lots of tips for including Ugly Christmas Sweaters in holiday festivities.
The Ugly Christmas Sweater Party Book: The Definitive Guide To Getting Your Ugly On by Brian Miller, Adam Paulson and Kevin Wool.
This book has tips for throwing an Ugly Christmas Sweater Party and features pictures and humorous descriptions of some of the craziest ugly Christmas sweaters ever worn. The section on different personas people take on at ugly sweater Christmas Parties is especially entertaining!
Ugly Christmas Sweater Party: Christmas Crafts, Recipes, Activities by Brandy and Matt Shay.
A colorful, entertaining book filled with ideas for hosting an Ugly Christmas Sweater Party. The book showcases patterns for making ugly Christmas sweaters, ponchos, shoes, legwarmers, headbands, and a Christmas tree dress.
_______
Ugly Christmas sweaters add humor, color, and creativity to the busy Christmas season. Their inclusion into festive parties and fundraisers for charities has me on board. Christmas is definitely better with ugly Christmas sweaters!
_______
How do you feel about ugly Christmas sweaters? Will you be wearing one this Christmas season?
_______
[Read more…]

about Ugly Christmas Sweater Activities