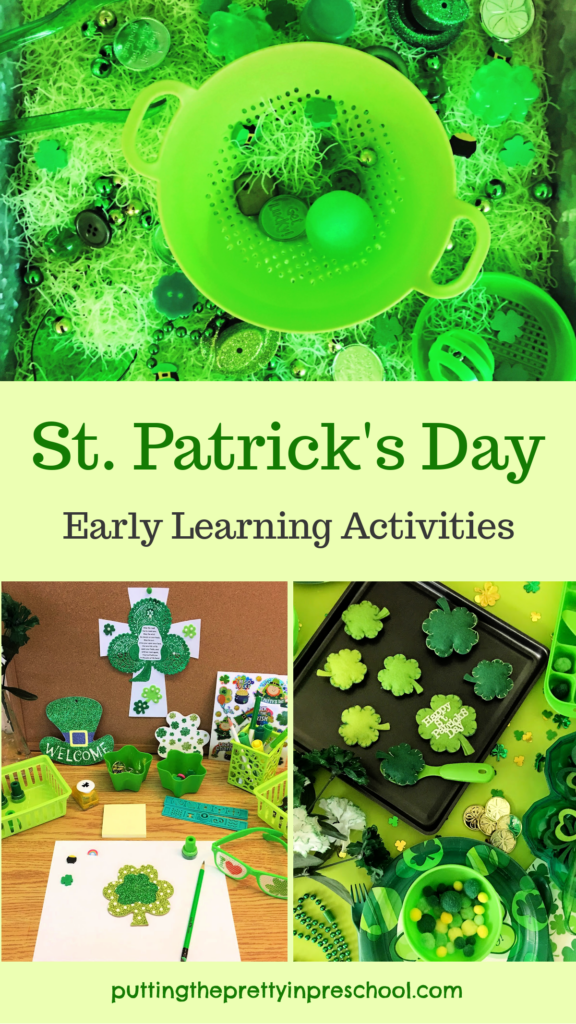 _______
It's March, but there is still lots of snow outside in Edmonton. St. Patrick's Day activities and the green color they surround us with are so welcome. Here are three centers my class is currently playing in.
_______
St. Patrick's Day Sensory Tray
Items included in this sensory tray:
spinach rice vermicelli noodles (broken up)
green bowls, sieves, and scoops
green buttons, beads, and bead garland
shamrock and leprechaun shaped erasers
green coins
leprechaun mini hats
shamrock ice cubes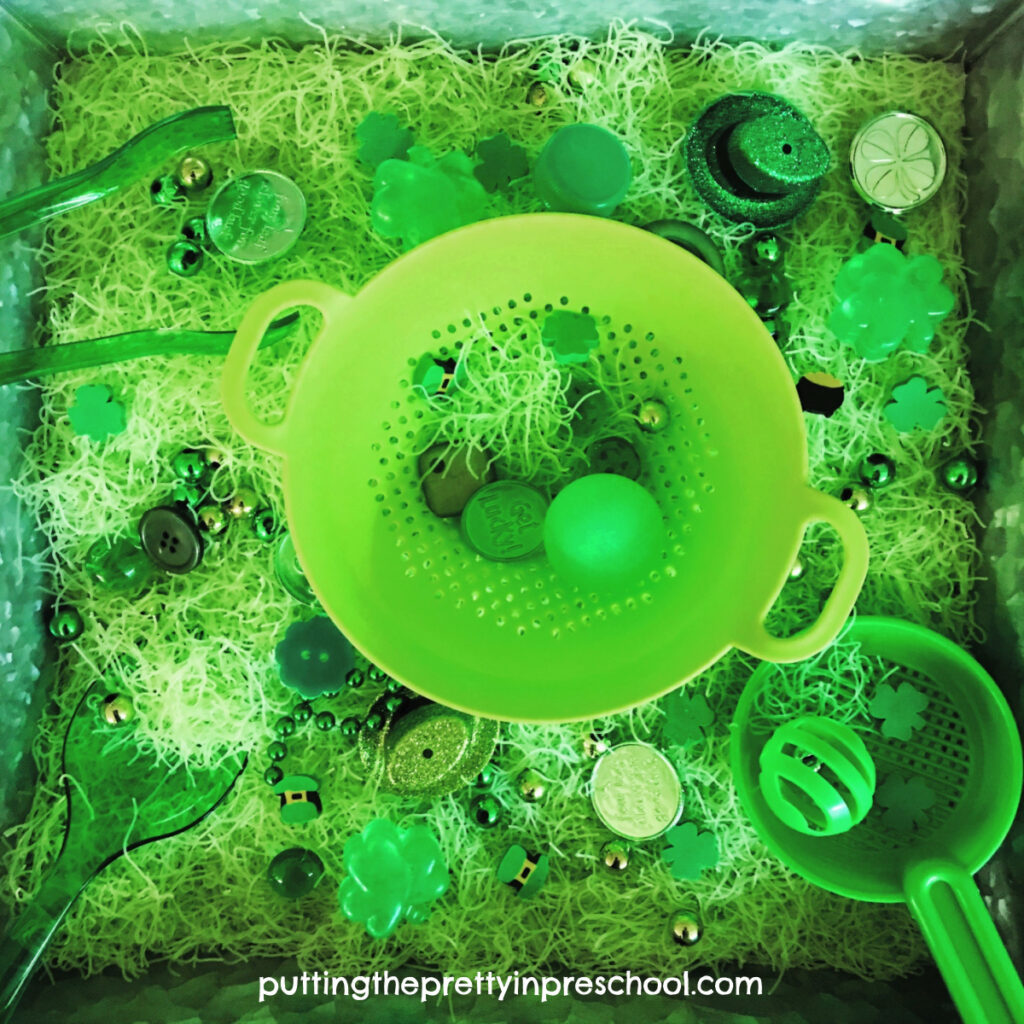 _______
The green vermicelli noodles are a great find, as they are "ready-made" for this activity.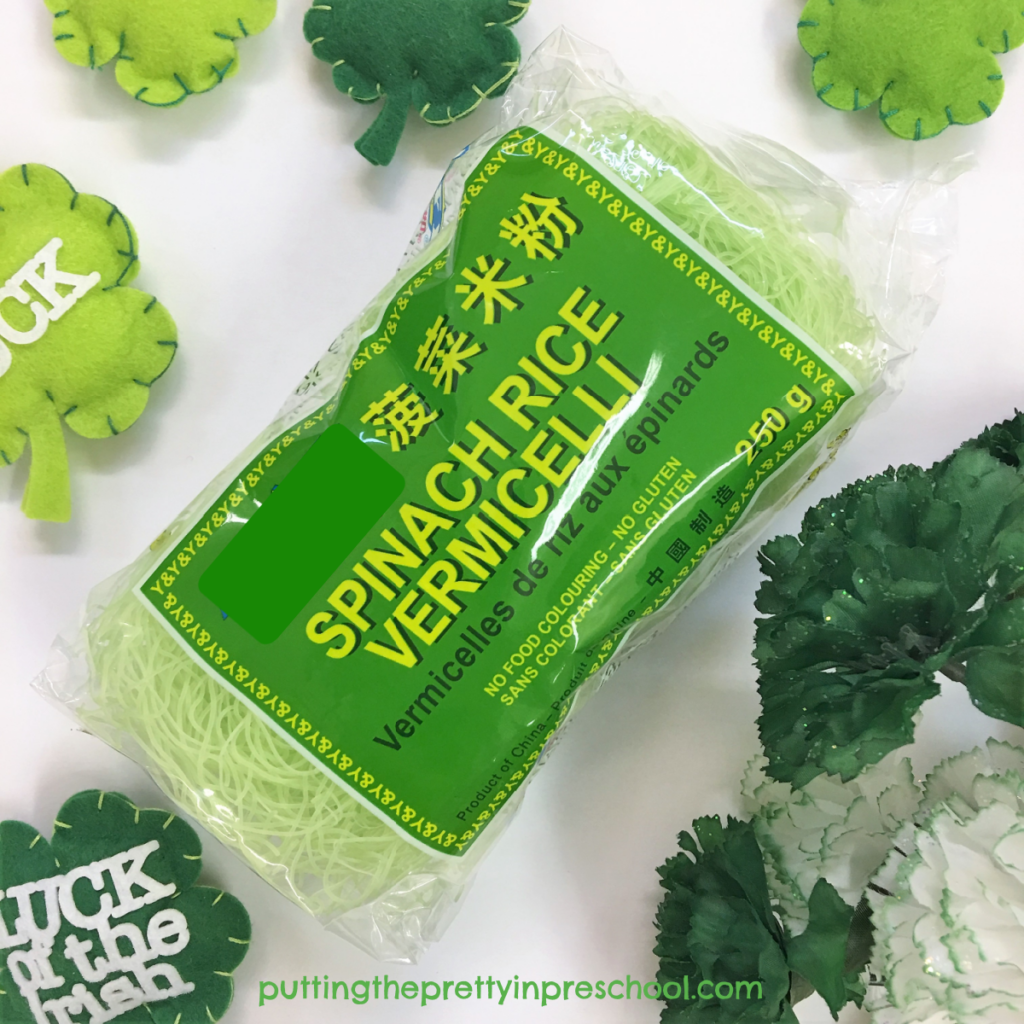 _______
St. Patrick's Day Play Kitchen
Pretend play is hands down one of children's favorite activities to do. When effort is put into adding details to a play kitchen, children respond with delight.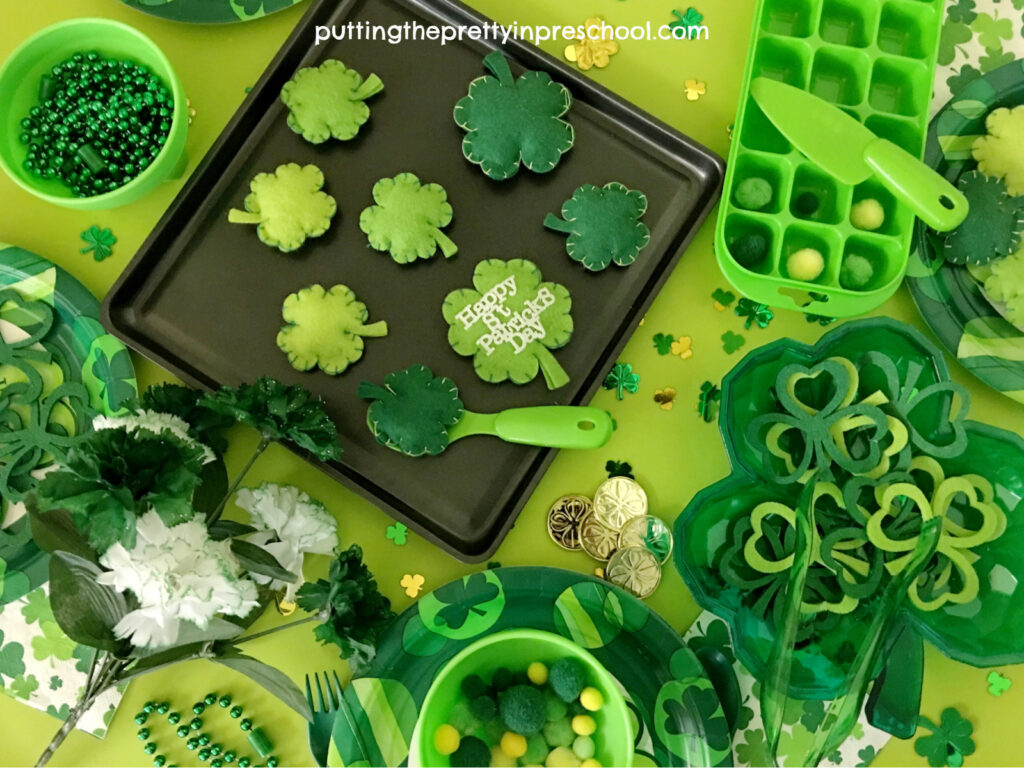 _______
St. Patrick's Day pretend play items:
St. Patrick's Day themed plates and napkins
shamrock felt decorations (to use as cookies)
shamrock felt garland (taken apart to be "pretzels")
green and yellow pom-poms (play food)
green and white flowers
shamrock-shaped tray
green serving utensils and ice cube tray
shamrock table scatter
bead necklace
gold coins
_______
St. Patrick's Day Creating And Writing Center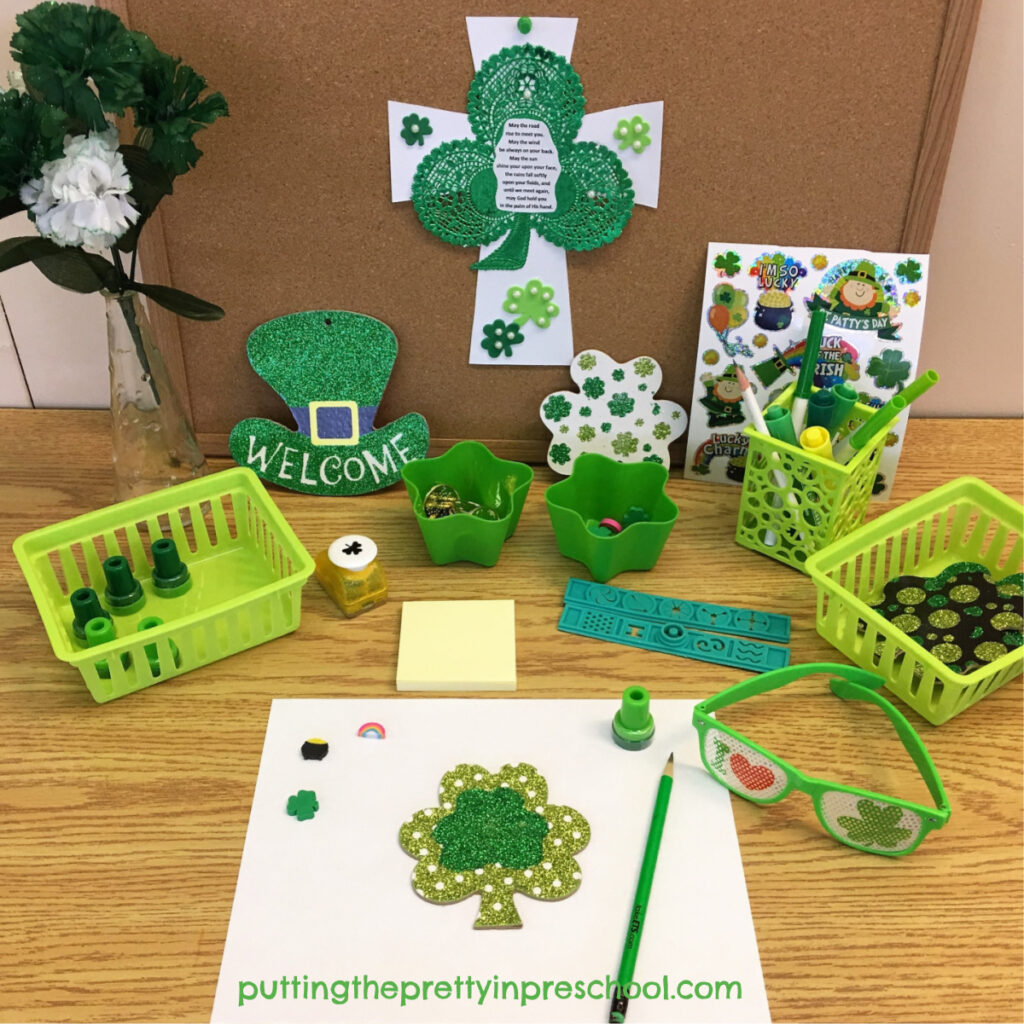 _______
The items in this creating and writing center are:
felt pens in varying shades of green
shamrock ink stampers
shamrock paper punch
leprechaun hat and shamrock tracers
St. Patrick's Day erasers
St. Patrick's Day stickers
sticky note pad
green stencil rulers
paper and pencil
gold coins
St. Patrick's Day glasses
flowers and Irish blessing for decoration
_______
All these activities are stocked with accessories easily found at Dollar stores or party stores. They are versatile pieces and can be used in the same or different ways in upcoming years.
_______
[Read more…]

about St. Patrick's Day Activities