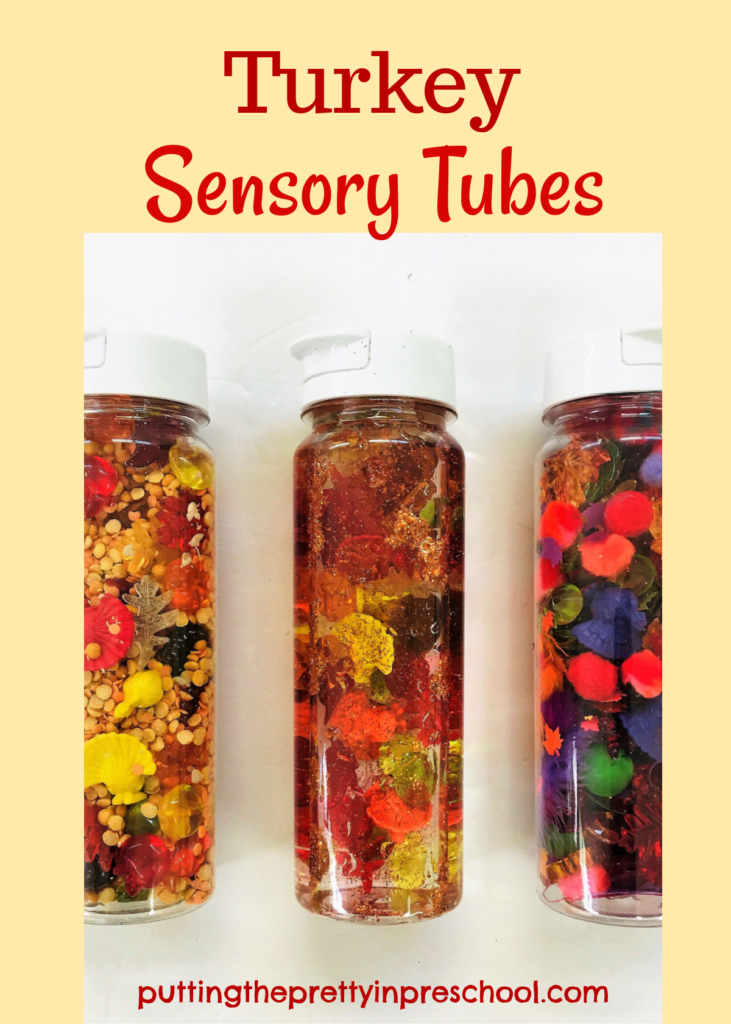 _______
Here are three quick and inviting turkey sensory tubes to put together for a Thanksgiving, fall, or farm theme. I used large water bottles with wide mouths purchased at a dollar store for these activities. Offer the tubes to little learners and have them "spot the turkeys."
_______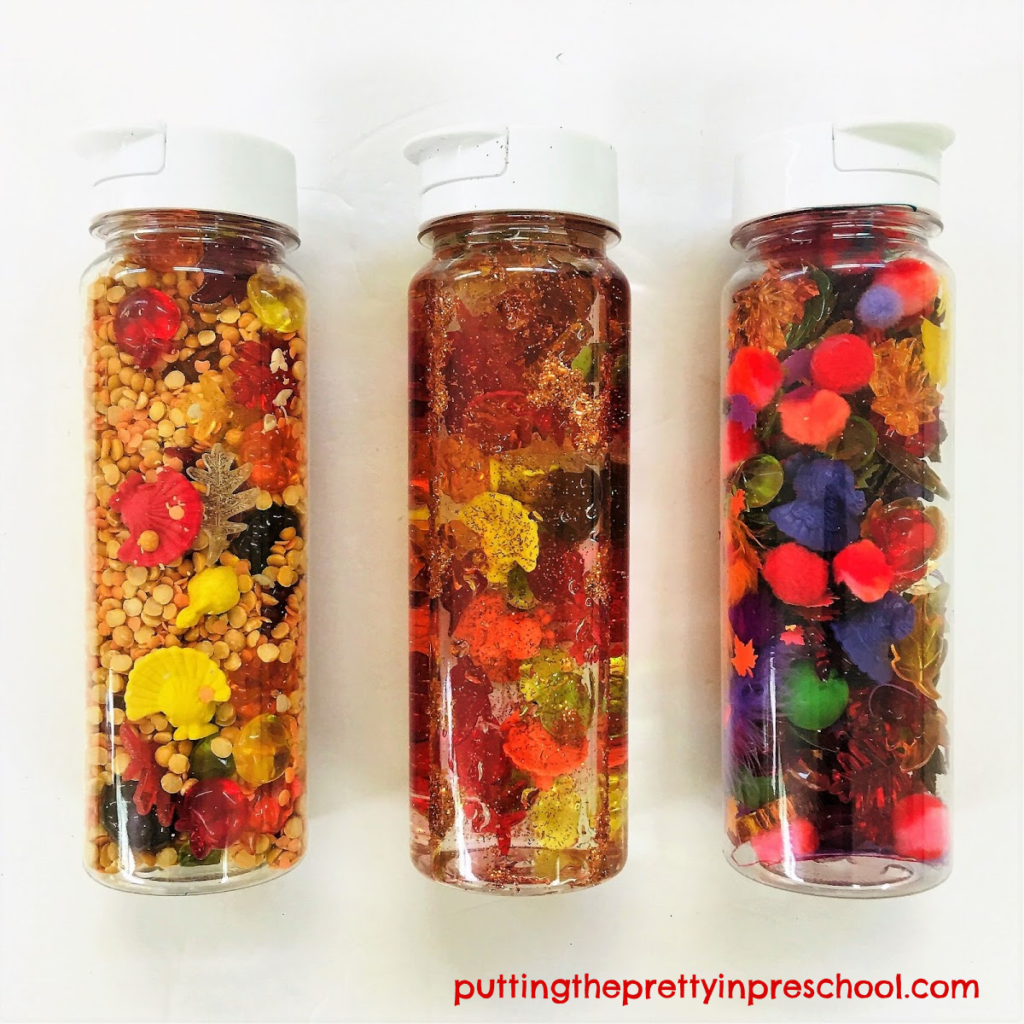 _______
Split Pea And Lentil Based Sensory Tube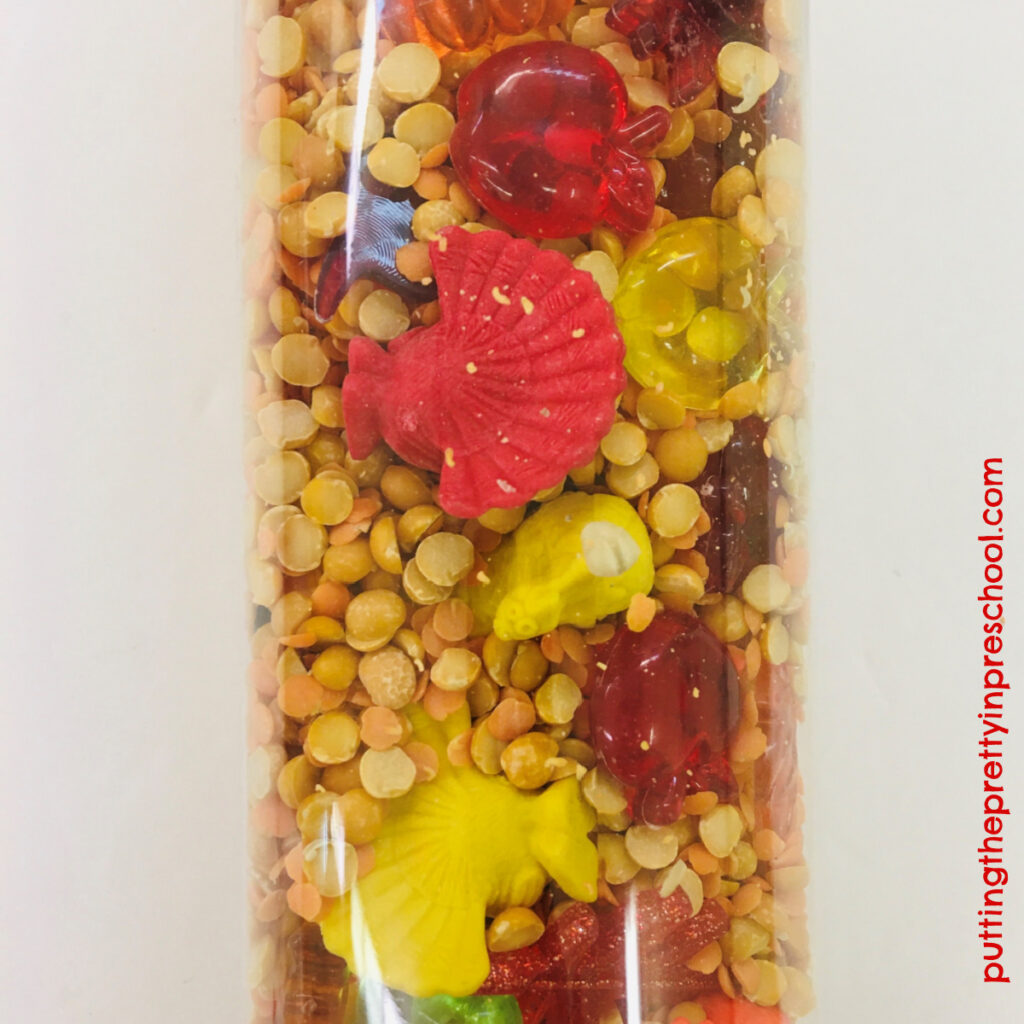 _______
This calming turkey sensory tube features a red split lentil and yellow split pea base. Also included are:
red, orange, and yellow rubber turkey counters
pumpkin and apple gems
fall round and leaf gems
_______
Glitter Water Sensory Tube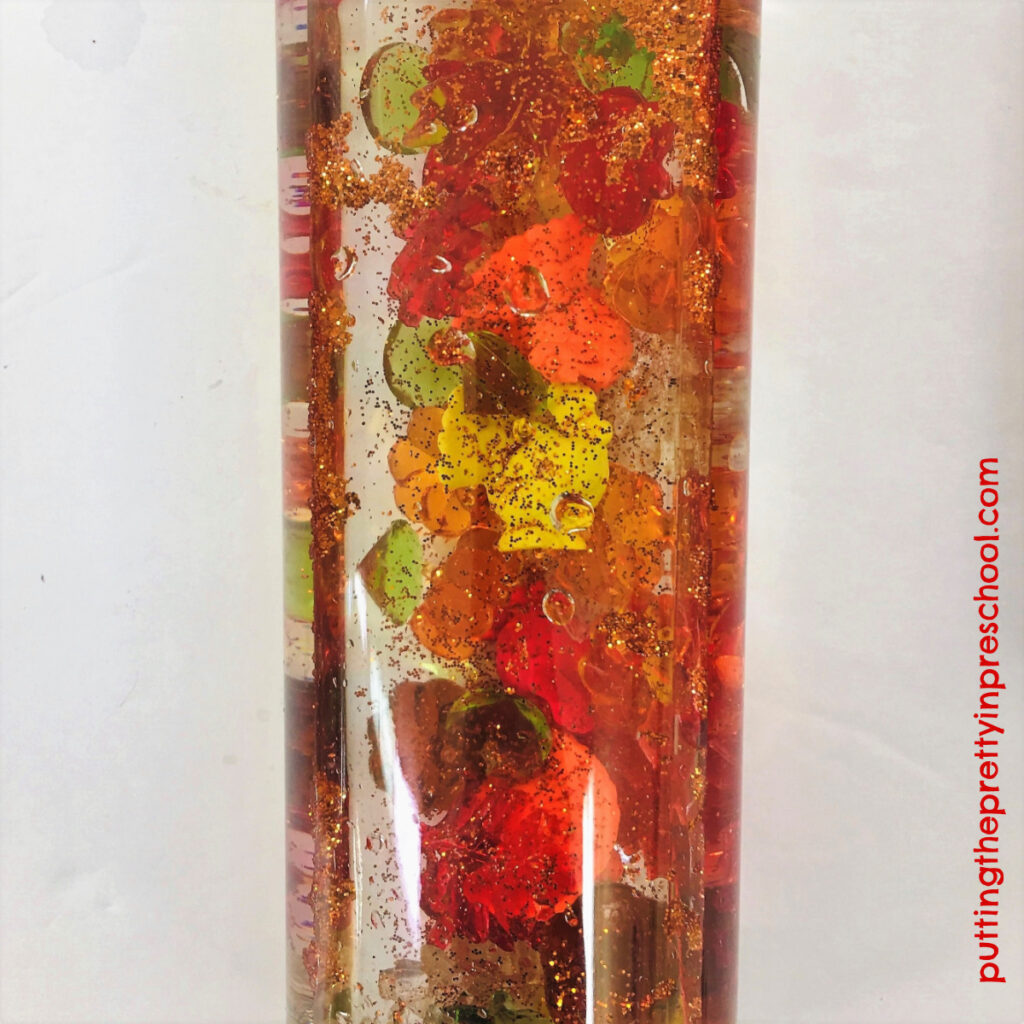 _______
Water sprinkled with a little orange glitter is the base for this glitzy sensory tube. Red, orange, and yellow turkey counters and apple, pumpkin, leaf, and round gems complete the tube.
_______
Craft Supply And Gem Sensory Tube
Cardstock paper in an array of fall hues is the color guide for this cheery turkey sensory tube.
_______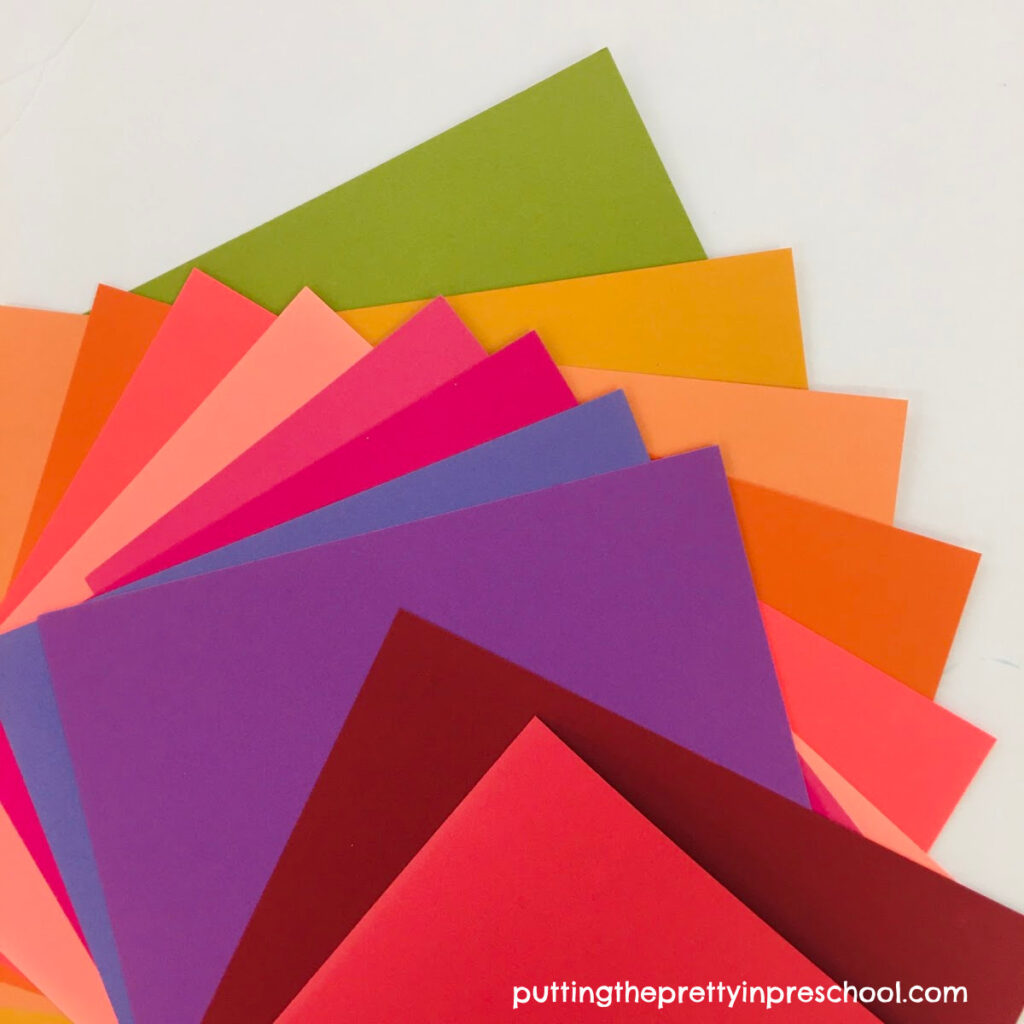 _______
Added to the tube are:
purple turkey counters
red, orange, and purple feathers and pompoms
gold, red, and orange foil leaves
pumpkin, apple, leaf, and round gems
green apple counters
---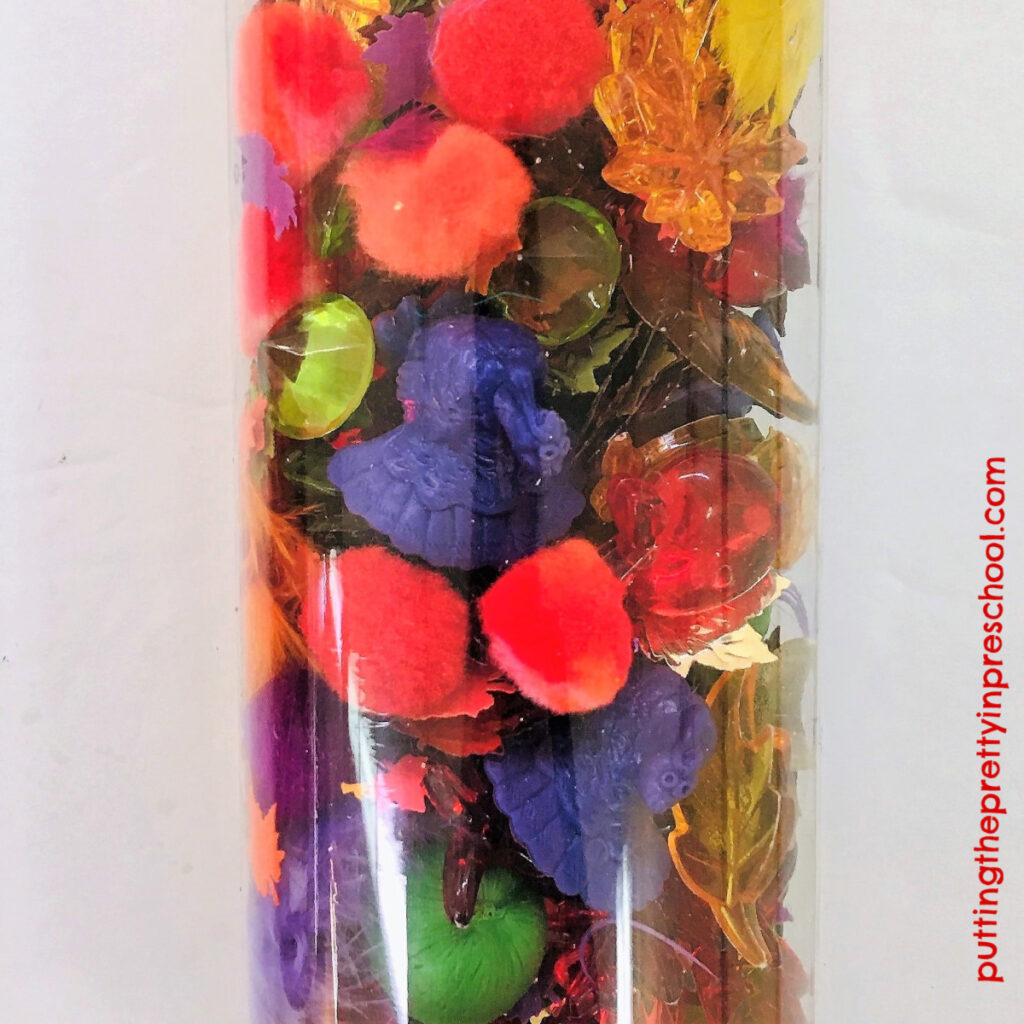 _______
The turkeys can be exchanged for Frozen II figurines to go along with the heartwarming storybook "We'll Always Have Each Other" by John Edwards. Read about a Frozen II inspired sensory bin here:
Frozen II Inspired Sensory Bin
_______
Fall-colored loose parts are featured in these three turkey sensory tubes. But the color theme can be changed to fit any season the tubes are offered in.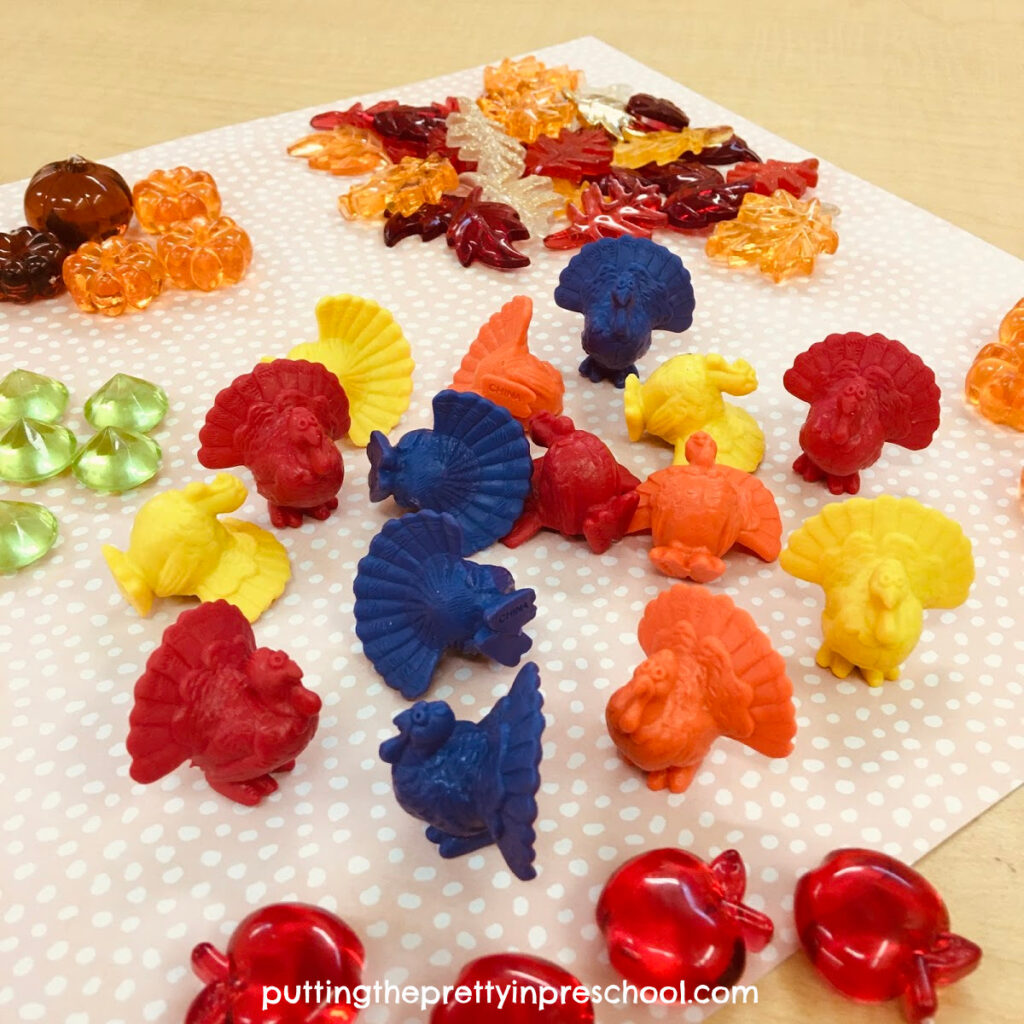 _______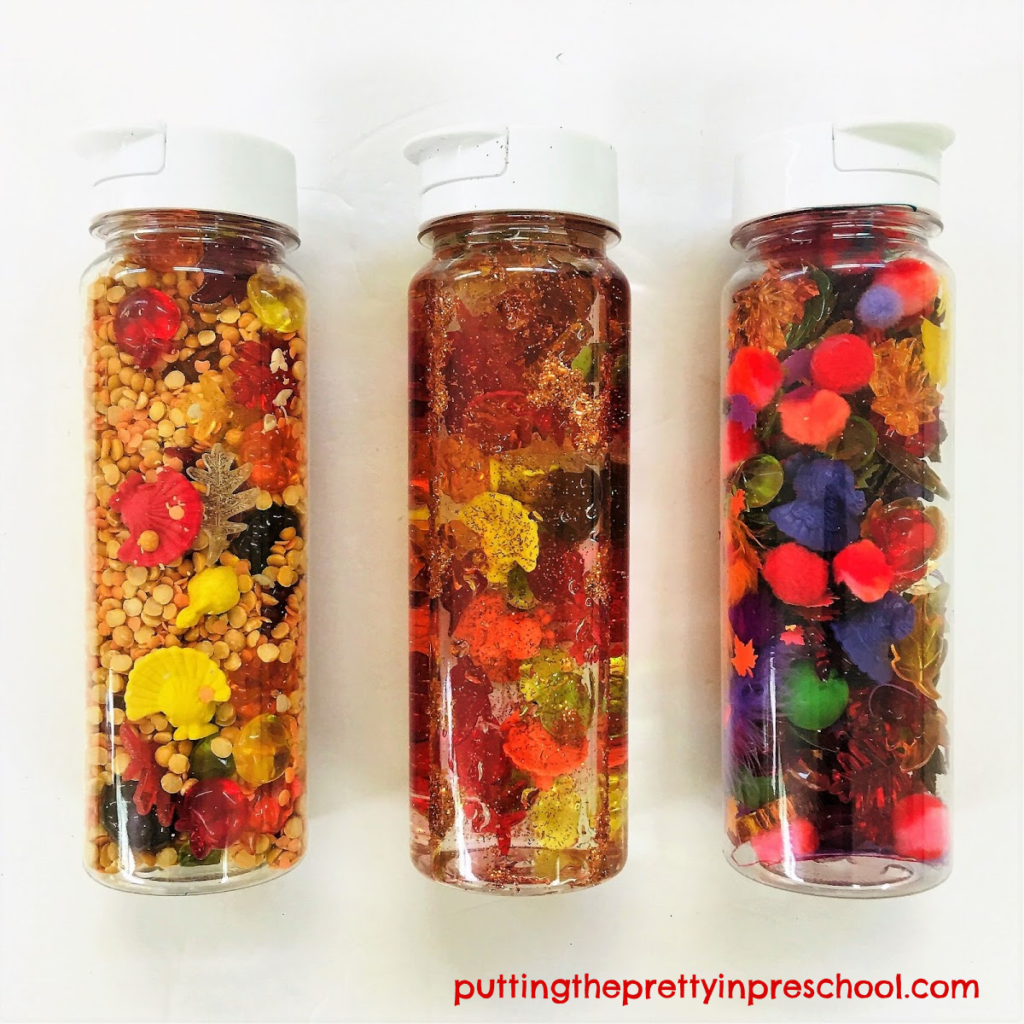 _______
[Read more…]

about Turkey Sensory Tubes